February 4, 2019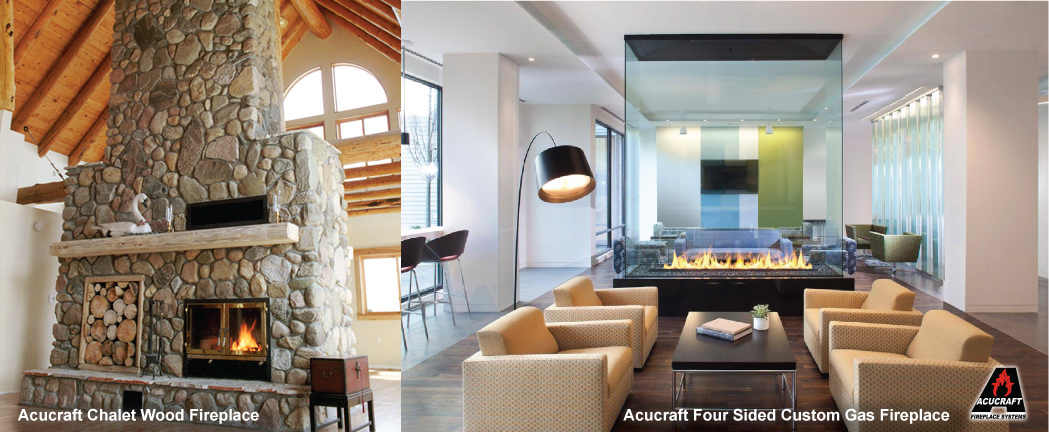 CELEBRATING 40 YEARS!
Acucraft is honored to be celebrating 40 years of business! It all started in the 1970s when Roger Hansen was looking for a more cost effective way to heat his home during the oil crisis. After drawing a design on a napkin, Hansen worked with a local welder in Big Lake, Minnesota, to build it in his garage. That initial design gave birth to the Chalet 20, an inventive wood burning fireplace capable of heating up to 4,000 square feet.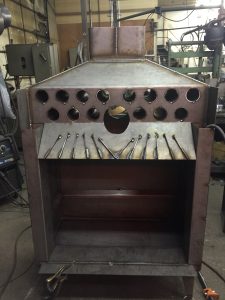 The Chalet 20 takes the air from inside the home and runs it through a 14-tube heat exchange system above the firebox before pushing it back into the home, providing ample heat. Impressed with Hansen's invention, his friends began asking him to build one for them, which led to Hansen starting Acucraft Fireplaces in 1979.
In the mid-to-late 80s, Hansen sold Acucraft to Charles Dahlgren. A gifted engineer, Dahlgren designed two additional fireplaces, the Chalet 30 and the Chalet 50. Dahlgren expanded the company by selling the fireplaces to masons, builders, and local dealers.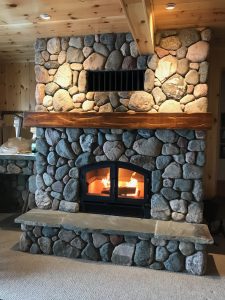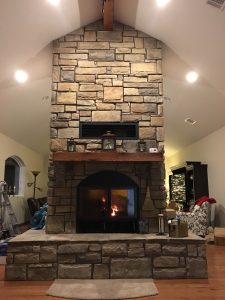 In 1998, Dahlgren sold Acucraft to entrepreneurs, Chris and Emily Maxson. Inspired by Michael Dell, Chris introduced a direct sales system to the company, allowing the Maxsons to work directly with customers and architects worldwide. As President of the company, Chris's goal was to revolutionize the industry by providing personalized service and creating unique solutions for customers' fireplace needs.
In 2000, Chris's brother, Mike Maxson, was working as an engineer at Acucraft. Increasing their presence in the log home industry, Acucraft fireplaces were recommended by a network of more than 1200 log home builders.
In 2006, architects began approaching Chris about building custom fireplaces. Their customers were building one-of-a-kind homes with custom windows, cabinets, lighting, and more. Many of these architects' clients also wanted fireplaces as unique as their homes. Soon Acucraft started designing and building custom wood and gas fireplaces for residential and commercial projects worldwide. In addition to the demand for custom fireplaces, Acucraft recognized a need in the market for more diverse standard fireplaces. Acucraft increased their product line, meeting the market demands.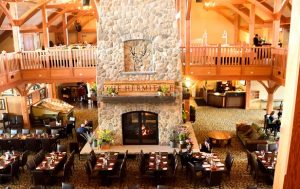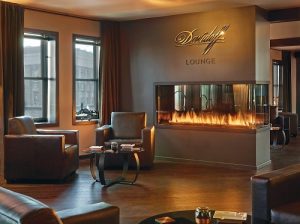 In 2015, Acucraft moved into a new building with more than double their previous space. Today the company has over 180 standard gas and 35 standard wood fireplaces and also designs and manufactures hundreds of custom fireplaces every year. Just as when the company started 40 years ago, each fireplace Acucraft builds is constructed with personalized care for the customer. The company takes great pride in writing the customer's name on the finished fireplace before shipping it to them.
The key to Acucraft's success is having world-class employees, incredible customers, amazing suppliers, and a gifted Board of Advisors. We at Acucraft are grateful to all of these partners, and we are looking forward to another 40 years of turning our customers' fireplace dreams into a reality.