September 10, 2018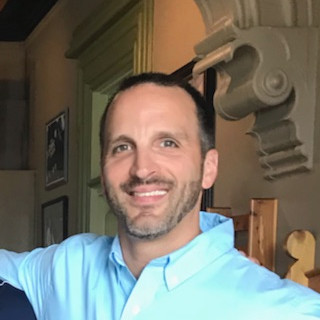 Acucraft Welcomes New Director of Operations
Since 1979, Acucraft Fireplaces has been creating one-of-a-kind fire features custom designed to fit within any commercial or residential space. Be it through a stunning see through fireplace or a cozy outdoor gas fire pit, Acucraft Fireplaces provides their customers with innovative products that transform the space they're in.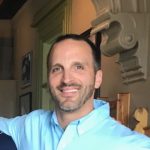 The company is proud to announce the hire of a Director of Operations, Nic Gianino. He brings with him more than 15 years of experience in purchasing, assembly, fabrication, and operations. This includes roles at OakRiver Technology, Inc. and Herold Precision Metals, LLC as well as Metropolitan Mechanical Contractors, Inc., where he most recently served as the Operations Manager. Gianino is a graduate of the University of Saint Thomas, where he acquired a Bachelor of Arts in Business Administration and graduated Cum Laude.
As the Director of Operations, Gianino will be responsible for overseeing all aspects of the manufacturing process at Acucraft Fireplaces. This includes production, scheduling, maintenance, facilities, shipping and receiving, supply chain, and project management. He will also create and execute strategies for the business as well as implement plans and procedures for key areas of production.
In joining the Acucraft team, Gianino will play an integral role in helping the company deliver the quality custom fireplaces and fire features they are known for, such as their see through fireplace, while ensuring each customer with the world-class experience that further sets Acucraft Fireplaces apart from the competition.
"Acucraft's focus is to deliver a world-class product with an exceptional customer experience," said Chris Maxson, President of Acucraft Fireplaces. "As we continue to grow we are laser-focused on training our employees and recruiting only the best for new positions. Nic was hired as the Director of Operations to oversee all projects from order to install; he has a strong background in metal and fabrication and aligns perfectly with our Core Values: We Find Yes, Idea to Done, Candid Collaboration, and We're Family. Welcome to the Acucraft Team, Nic!"
Acucraft Fireplaces prides themselves on creating custom fire solutions while providing best-in-class customer service for their clients. Their talented team includes Fireplace Advisors who help determine the best fire features for a given space as well as Fireplace Designers, who work to design and bring a client's vision to life. The Fireplace Production Team is responsible for creating the fire feature, while a trusted Project Manager is there to make sure every deadline is reached so that clients get what they want when they want it.
Welcome to the team, Nic!