May 18, 2018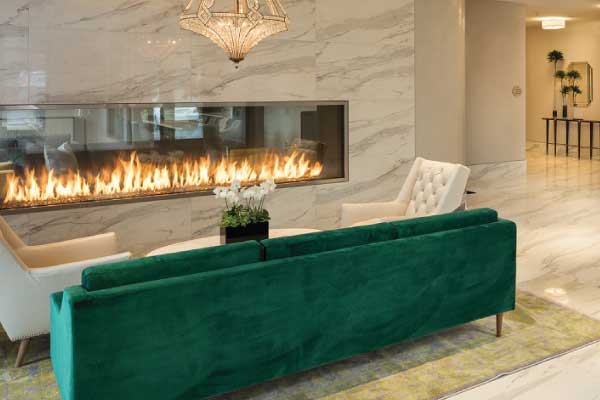 Commercial-Grade Linear Gas Fireplace Series
The Blaze Commercial Series of fireplaces are the perfect match or any space or project. The classic linear design is unobtrusive and is crafted to look natural and inviting. With size options ranging from a suitable 6 feet wide to an impressive 16 feet wide, the Blaze will fit perfectly into any space. The customization options available to the Blaze combined with Acucraft's tallest flames, you will create an atmosphere that is relaxing and dramatic at the same time. Learn how all different kinds of projects used Blaze fireplaces to create their dream spaces!
The Halstead Square in Fairfax, VA is the premier luxury apartment buildings in the Metro. Available to residents are several pools, a lounge area with pool table, a movie theater, and an elegant library. These apartments "have it all" complete with shops, restaurants, and a Blaze Fireplace in the library. The Blaze Fireplace is the ultimate finish to complete this apotome of modern. This Single-Sided, Blaze10 Fireplace creates a relaxing atmosphere that is perfect for studying or reading after a long day swimming in the pool or shopping at the many convenient stores.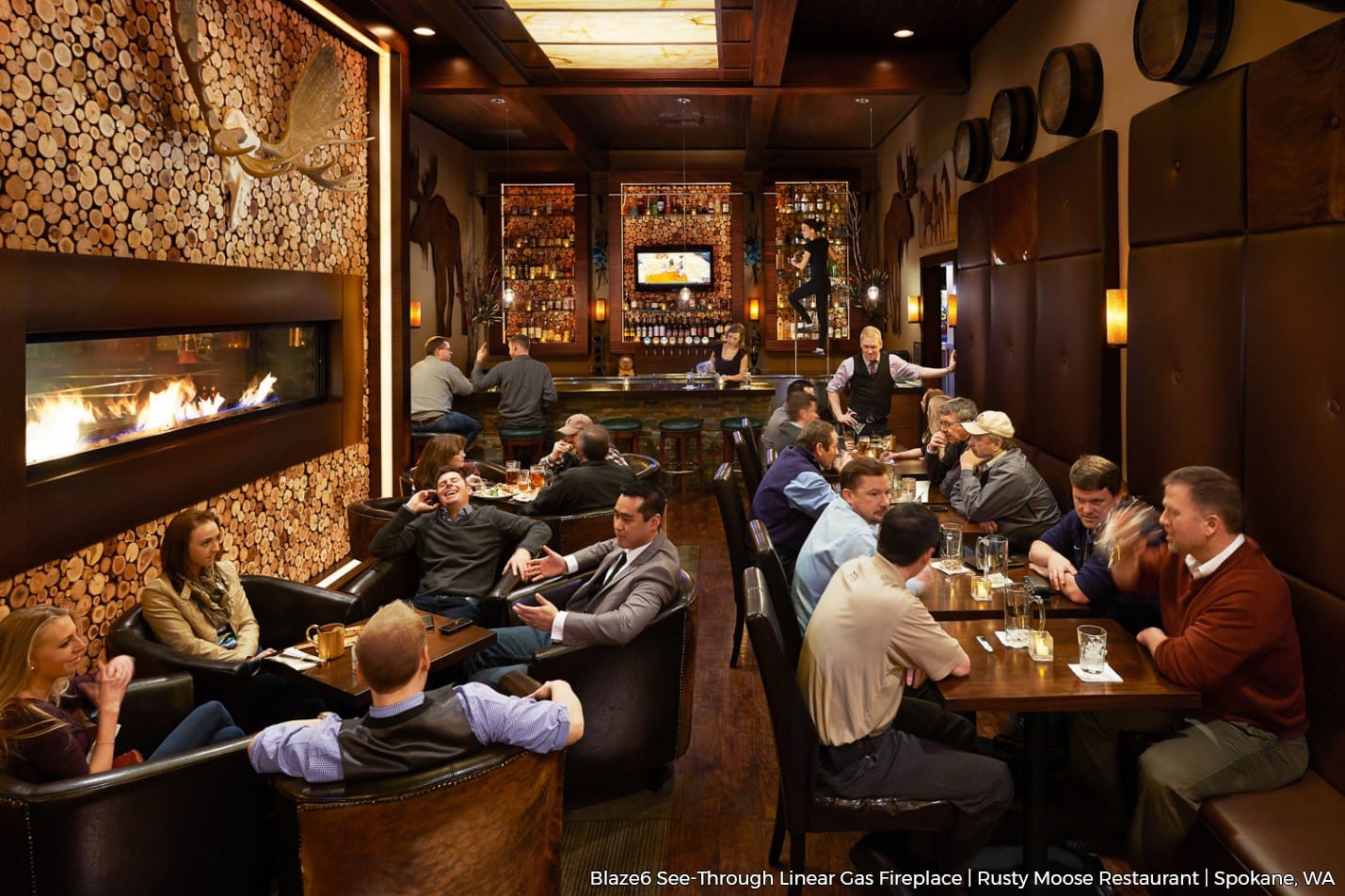 The Rusty Moose is a restaurant in Spokane, WA. Known for it's comfort food and natural decor, this bar and grill is perfect for family get-togethers, work meetings, or just a relaxing evening. The restaurant has a separating wall between the casual dining and formal dining areas. The Blaze6 See-Through was the perfect accompaniment. The See-Through design allows flow and connection between the two spaces and the tall flames match the atmosphere that has been created perfectly. "Fun décor, good food and excellent service!"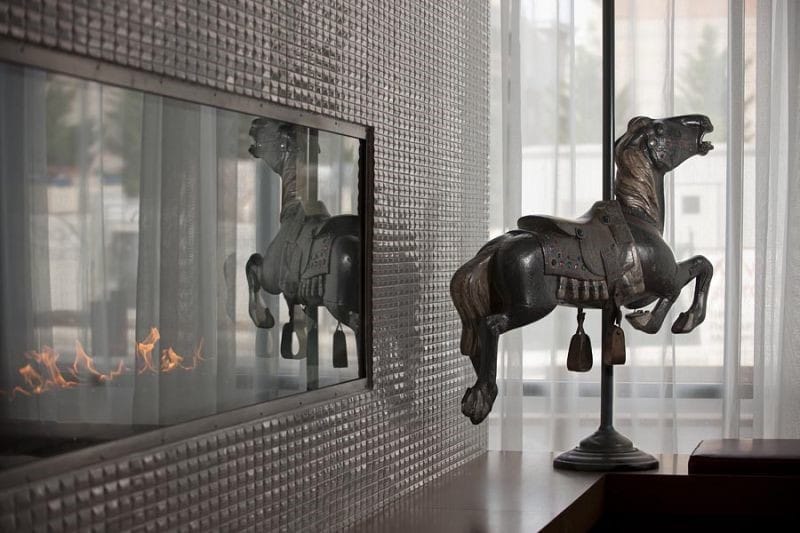 The Blaze Linear Gas Fireplace Series are designed with commercial-grade components and thick, 7-gauge steel. Glass Cooling is standard on all Blaze Fireplaces, which makes them perfect for commercial spaces or areas that may have small children. Nearly unlimited design style and size choices so you can create the perfect fireplace for you and your space. Perfect for restaurants, hospitality, and residential homes. You too can create an atmosphere that is undeniably inviting.
View more photos of the Blaze Commercial Series!
At Acucraft, you work one-on-one with your own Fireplace Advisor. You will have assistance and guidance throughout your project from beginning to end and beyond.