December 5, 2014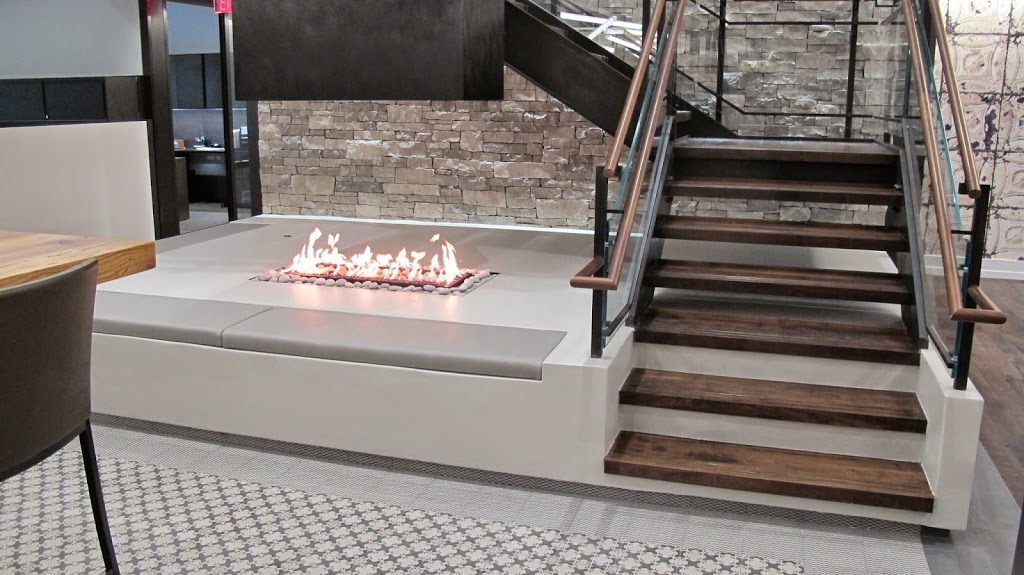 Custom 4 Sided Open Gas Fireplace
Acucraft Fireplaces partnered with Pavarini North East Construction Co., Inc. and HLW International to create this beautiful Custom 4- Sided Open Gas Fireplace for Atlas Holdings LLC in Greenwich, CT. The customer wanted a custom fireplace with a tall, yellow, lazy flame that would be warm & inviting and fit in a more modern space within their corporate office.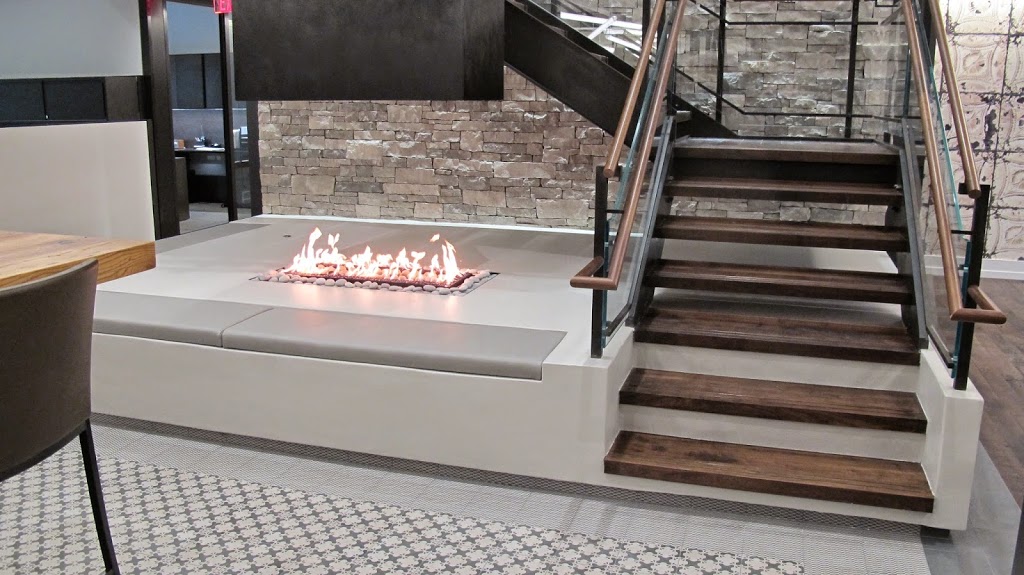 Custom 4-Sided Open Gas Fireplace by Acucraft – Atlas Holdings LLC Corporate Office – Greenwich, CT
The client did an amazing job with the rendering they provided Acucraft (pictured above). Renderings are a great place to start bringing your vision to life.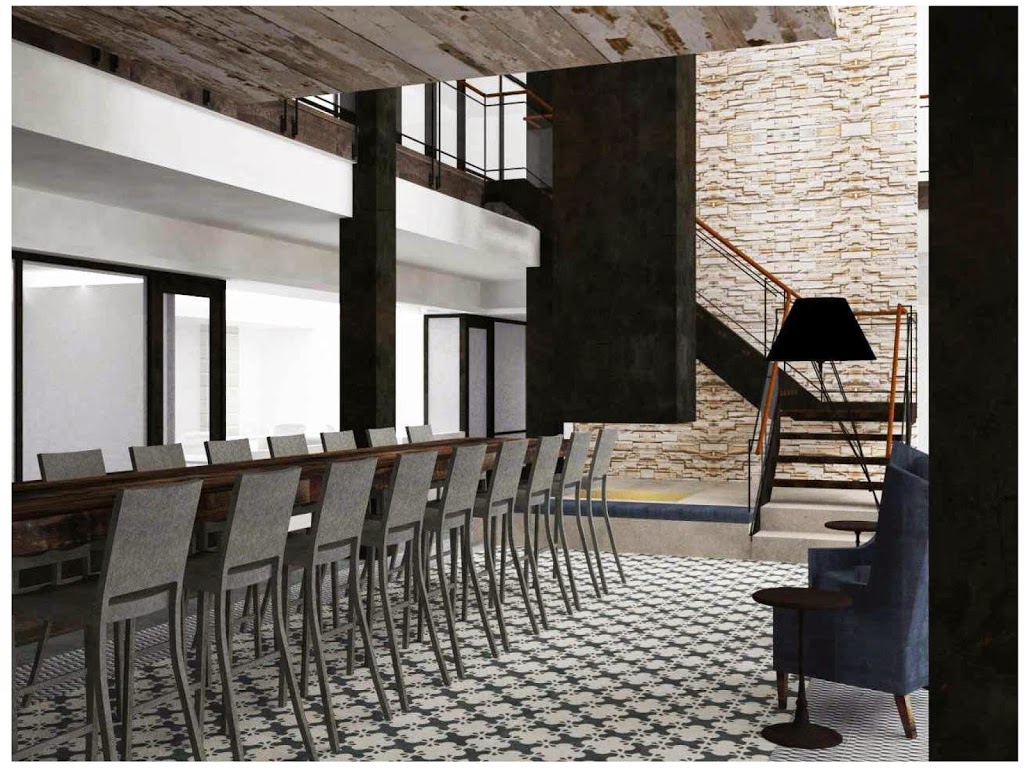 Client Rendering of Open Gas Fireplace
After reviewing the client's initial rendering Acucraft presented different options and landed on the final drawing of the hood & based displayed below: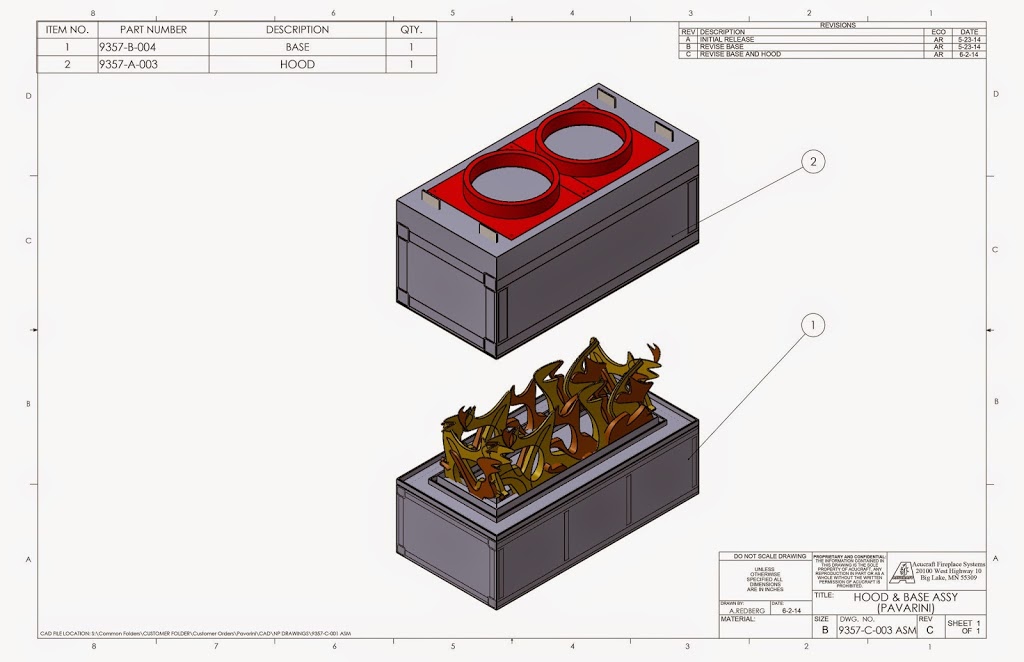 Acucraft Rendering of Open Gas Fireplace
Based on the specifications from the client, Acucraft engineered the base, hood and flue to this fireplace by including a:
Fully suspended hood, wrapped in black clad, from the ceiling & supported entirely by the roof of the building
Dual Flue System, due to the open area between the base & the hood, to ensure complete frontal velocity
 2 power vents & 2 dampers connected to an automated damper control system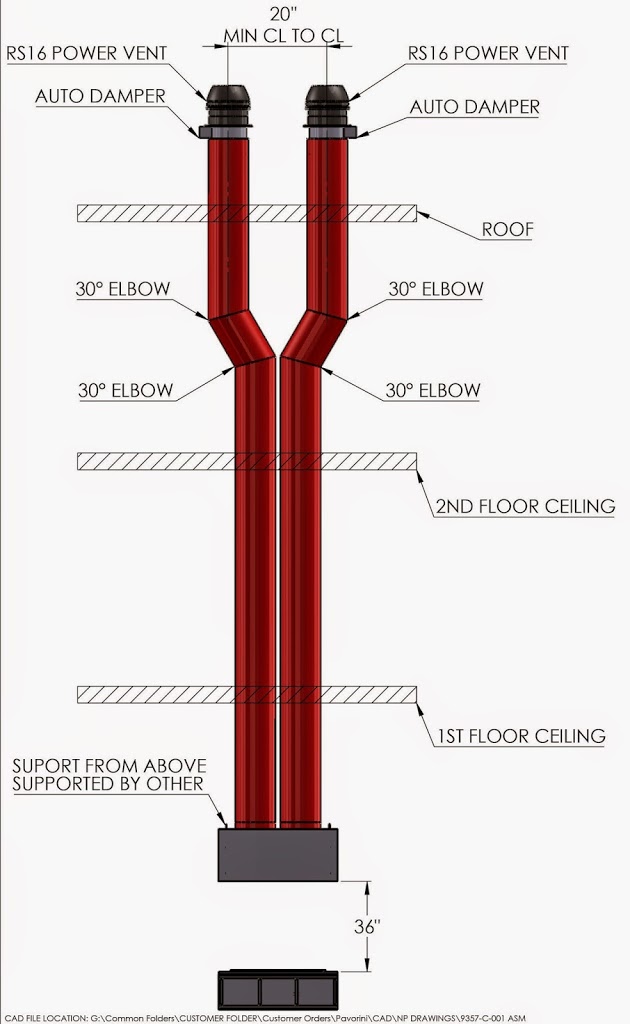 This custom fireplace was designed to be placed in cement and surrounded by seating. The picture below also showcases the openness and height as well as the brilliance of the flame created.
We would also like to extend our gratitude to Chris Dold & Sean Mulligan with Pavarini Northeast Construction Company, and Babak Ghezelayagh with HLW International for helping design this gorgeous Custom 4-Sided Open Gas Fireplace; we hope to partner again in the future!

Click here view more of our custom gas fireplace projects or download a copy of our FREE Design Book.