November 7, 2017

Custom Peninsula Gas Fireplace – A Customer's Journey
Harrisburg Area Community College, located in Harrisburg, Pennsylvania, was founded in 1964 and typically enrolls around 18,000 students a year within a ten-county region. Students who attend any community college typically spend approximately 30 hours a week at the school either in lectures, eating lunch, or studying. Fortunately for the students at HACC, their school received a grant and made the decision to upgrade their common space into a comfortable, inviting and invigorating environment for their students. The Bruce E. Cooper Center in HACC was unveiled August 27th, 2017 after an extensive renovation. Among many of the luxury upgrades lies an incredibly unique Acucraft custom peninsula gas fireplace that was designed and crafted to inspire learning and contemplation in students.
Custom Commercial Fireplace Design
The preliminary designs started off as simple yet ambitious. We had been given designs for the largest peninsula with tiered burners we had ever attempted. Working closely with the architects Murray and Associates, our designers were able to come up with 3-D model designs, a full submittal, and fulfil all design elements.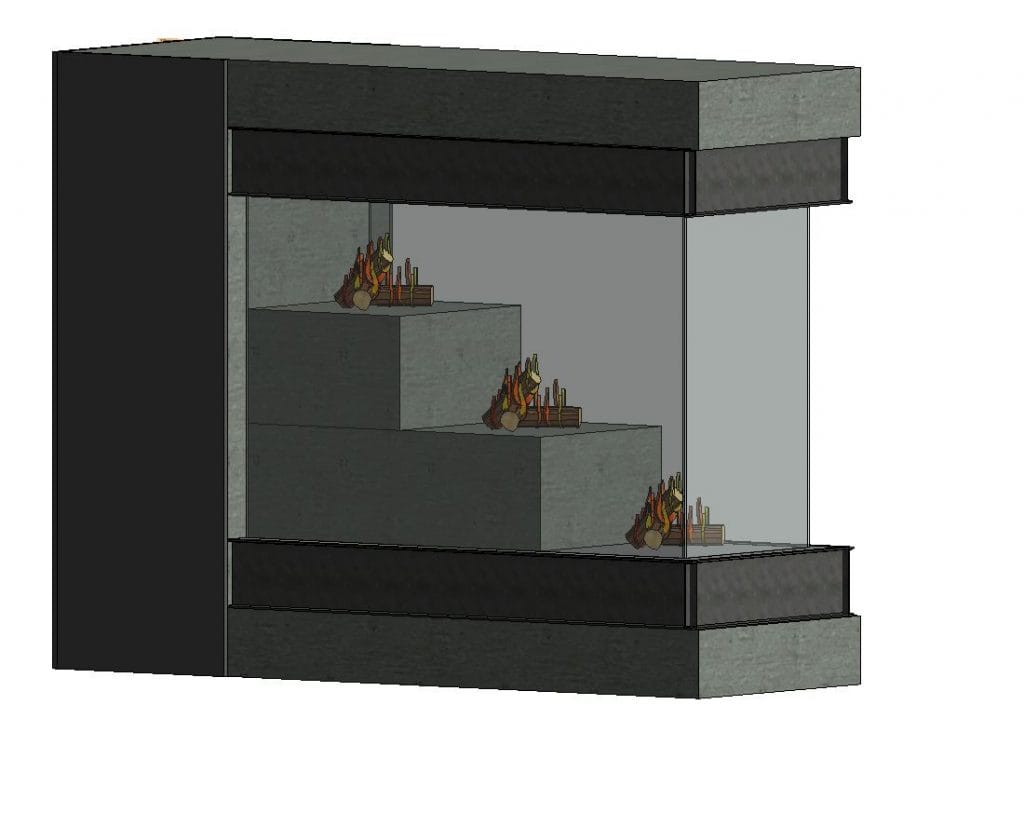 Custom Commercial Fireplace Craftsmanship and Testing
When creating a custom fireplace, there are many things our craftsmen have to account for. The complex component of this fireplace was creating equal and adequate combustion air under each individual fire. With testing and perseverance, Acucraft's talented design and fabrication team were able to create the fireplace this school deserves while allowing the fireplace to operate safely and properly!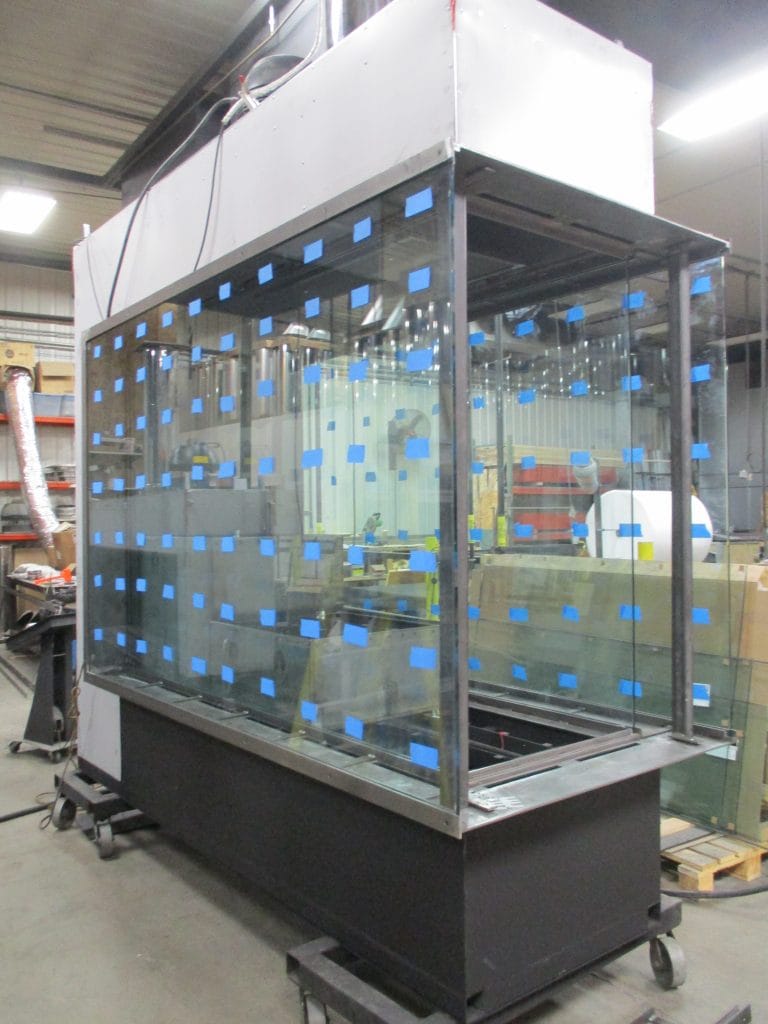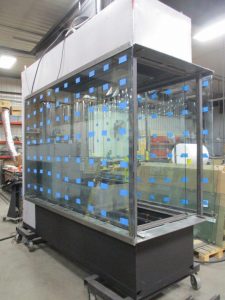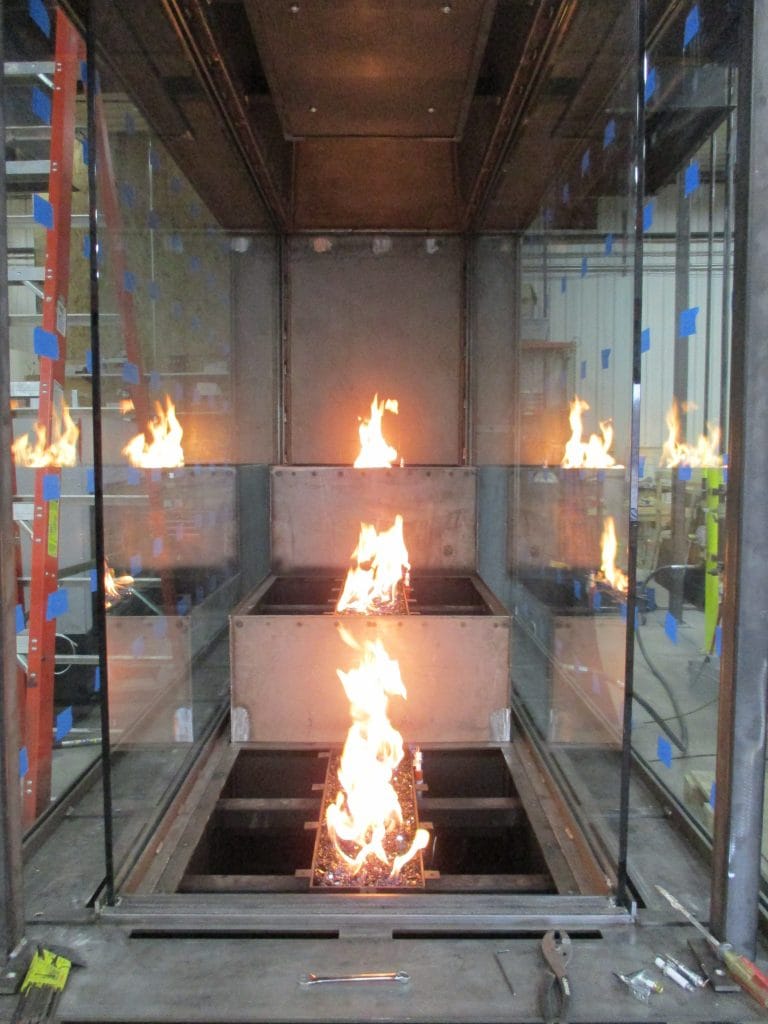 The Final Custom Commercial Fireplace
With the project finally complete, HACC, Murray and Associates, and we at Acucraft are all proud to provide hard-working students with a relaxing and motivational space to eat, socialize and research. It is our hope that the students will prosper in this environment and will go on to do great things. When looking back on the finished project, we think of HACC's core values: Integrity, Collegiality, Excellence, and Trust. Thank you for allowing Acucraft to work on your project; we wish only success for HACC and its students!