August 21, 2018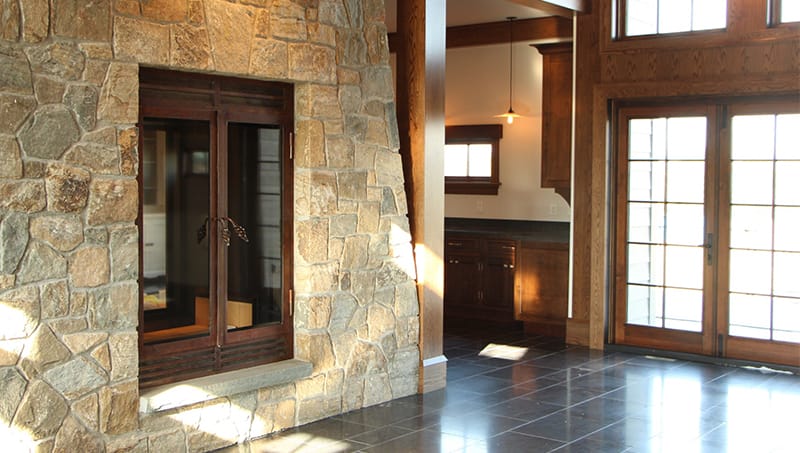 Custom Wood Fireplaces by Acucraft
Looking for something truly unique and one-of-a-kind? Work one-on-one with our Fireplace Experts to design a custom wood firebox ideal for your space. Customize your firebox and firebox doors: from size, to style, to accessories and options to further enhance your new fireplace. Don't be stuck with off-the-shelf products, create something exclusive for your residential or commercial space.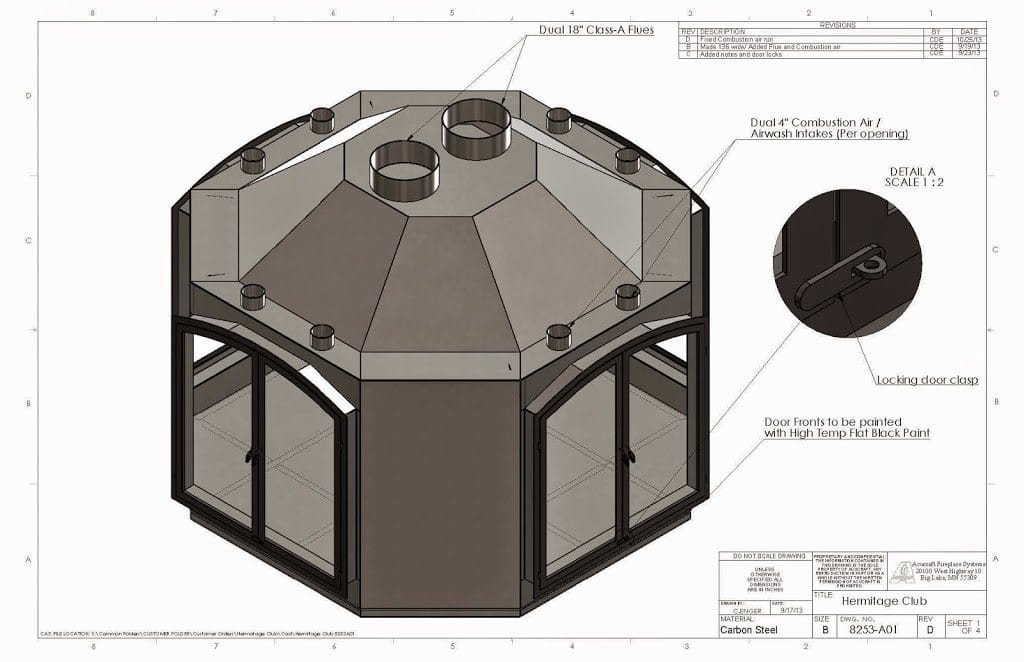 ---
"Definitely one for the record books and a worthy accomplishment on many fronts, including our firm. We're very proud! Thank you for contributing a highlight to the team effort."
---
Wood Firebox Sizes
Whether you're looking for a show-stopping mammoth custom wood fireplace or something to heat your home, our experts will help find the ideal design for you. Our custom fireboxes give you virtually limitless options — and that includes size!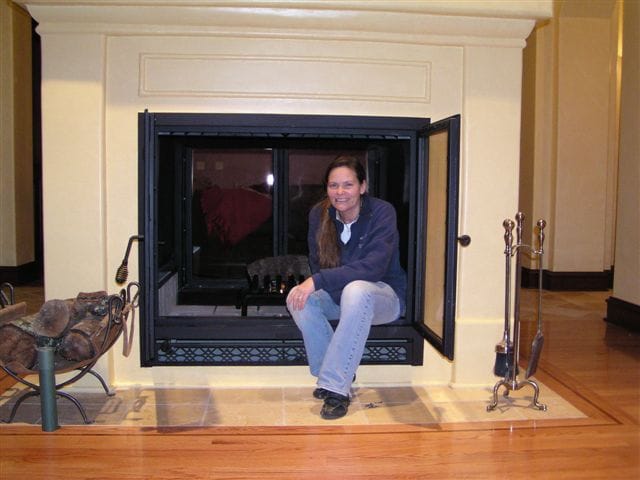 Custom See-Through Large Wood Fireplace with Decorative Vents – Scotts Valley, CA
---
"Awesome! Just Awesome!! What a beautiful fireplace and with the Acucraft combustion air process the flames are just beautiful. Our home is 24′ high and over 50′ long and the see through fireplace heats our entire home. Heating with wood creates such a cozy environment. I can use 16″ or up to 40″ logs. My friends cannot believe the size of the fireplace and how great it looks."
---
Wood Burning Fireplace Styles
Acucraft builds open-hearth fireboxes that look and feel like full masonry but operate cleaner and with higher efficiency. Get the most out of your wood fireplace with a pre-engineered, zero-clearance firebox complete with stainless steel flue that never cracks like clay tile. From single-sided, see-through, and indoor/outdoor options to 4-sided mammoth fireplaces, we can create the perfect fit for your project.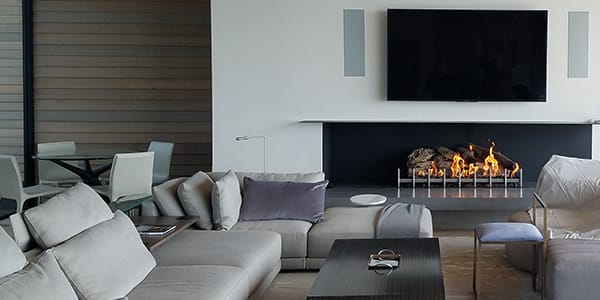 Custom Open (No Glass) Linear Wood Fireplace with Right Side Viewing Area – Pebble Beach, CA
Wood Burning Fireplace Accessories & Options
Finish your fireplace in custom colored, high-temperature paint or patina, choose from popular handle styles, door framing options, hammering, clavos, and more! Safely operate your fireplace with open doors or remove them completely and use a custom manufactured fire screen. Fully utilize your custom wood fireplace and enjoy the smokey flavor of cooking over  your fire with our 304 kitchen grade stainless steel BBQ grill. Enjoy soups and tea using our custom cooking arm.
| | |
| --- | --- |
| | |
| Custom Designed and Manufactured Cooking Arm for Soup, Tea, and more! | Custom Designed and Manufactured Wood Fireplace Cooking Grill |
Looking for Inspiration and Ideas for a Truly One-of-a-Kind Custom Wood Burning Fireplace?
Download a copy of our FREE design book or contact Acucraft for more information about our custom wood fireplace designs.