June 26, 2018
Custom Wood Fireplaces – Get Inspired!
Those looking for a wood fireplace for their home are all seeking something unique: some desire heat, others wish for ambiance, and some are longing for something more. Wood fireplaces by Acucraft can be designed to give you what you seek. Acucraft custom wood fireplaces are built and designed specifically for each owner, with your style and desires as a main focus. Custom Wood Fireplaces are becoming more popular, learn more about this product that is as unique as you are!
Seeking Heat?
Dave Dwyer came to Acucraft seeking a heat producing wood fireplace. His future log cabin would be located in Meeker, CO which presents cold weather and frequent power outages because of its remote location. A large peninsula wood fireplace would be an amazing focal point for this beautiful home.
Seeking Ambiance?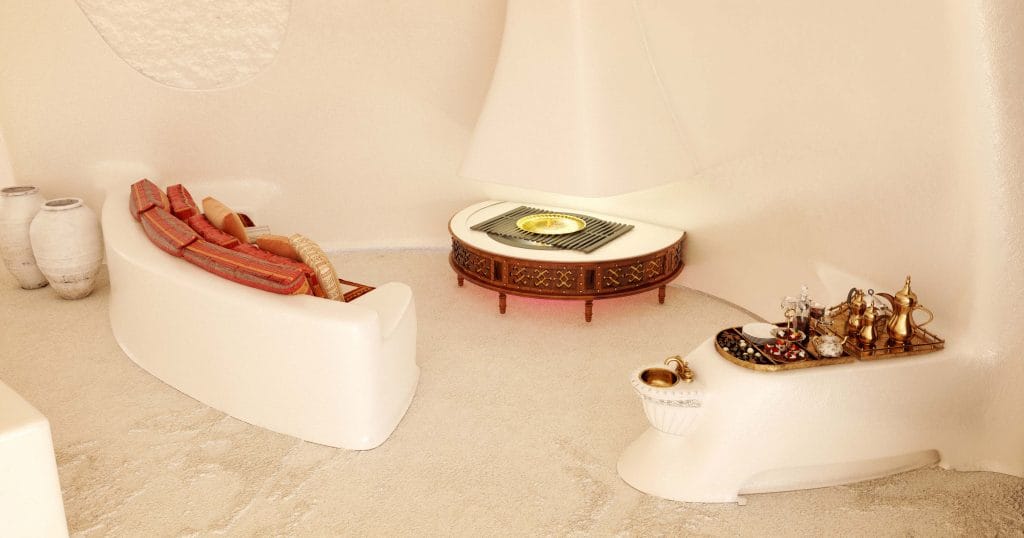 Ambiance is defined as the character and atmosphere of a space. A wood fireplace can also be defined as such. By creating your own unique design, you can represent your space in a wood fireplace focal point. These are just some examples of custom wood fireplace designs that we have created in the past. The see-through wood fireplace has been featured in a magazine and combined modern with rustic elements perfectly. The peninsula wood fireplace is the focal point in an ultra-modern home. And the circular indoor wood fire pit is in a palace in Qatar that features beautiful and unique curved architecture.
Seeking Multi-Purpose?
Wallis Construction was searching for an all-purpose wood fireplace for a new smokehouse restaurant in Austin, TX. This fireplace was designed to mirror the rustic surrounding of the Sausage & Beer Garden restaurant. Not only is this fireplace to be used for ambiance, it is engineered to be completely open to be used for smoking and cooking in the smokehouse! Acucraft offers a wide variety of cooking accessories made using kitchen-grade stainless steel: BBQ Grills, Cooking Arms, and more!
When you work with Acucraft, you can be certain you are only getting the highest standards in quality when it comes to materials, design, and craftsmanship. Whatever fireplace dreams you have; our limitless customization can make a reality.
Learn more about creating your own custom wood fireplace; work one-on-one with a Fireplace Advisor today!
Contact Acucraft today to get started on your custom wood fireplace project or download our FREE design book for more inspiration.