July 13, 2018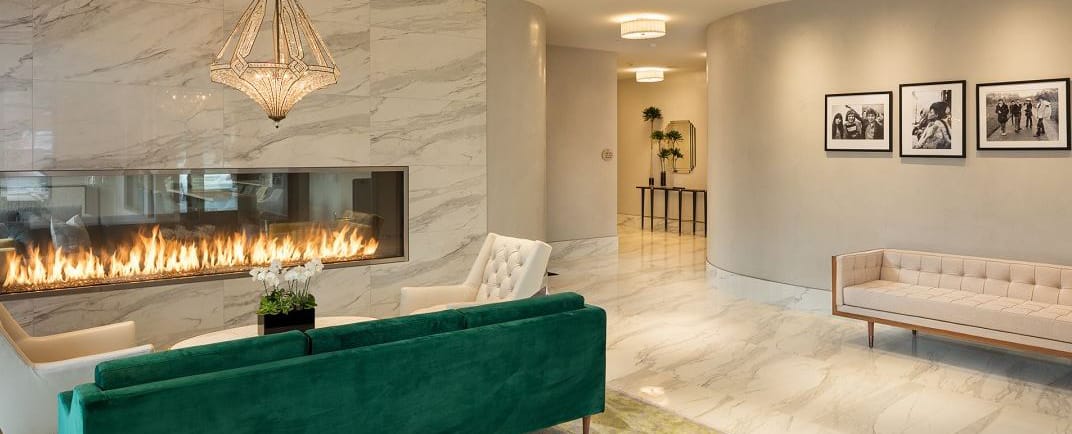 Gas Product Catalog – Certified Gas Fireplaces
The Gas Product Catalog is a new, cutting-edge way to present all tested and certified gas fireplaces to you.  Use this catalog as an inspirational guide or utilize blueprints to plan your space. From Architects, Designers, and Discerned Homeowners; this catalog has something for everyone!
The Gas Product Catalog Includes:
Technical Specifications
Dimensions
Drawings
High-Quality Photos
Inside the Gas Product Catalog, you'll find over 180 models divided by category: Single-Sided, See-Through, Indoor/Outdoor, Circular, Oval, Four-Sided, Panoramic, Peninsula, & Outdoor Fire Features. New models are added every month!
Single-Sided Gas Fireplaces have one viewing area and are suited for any style. Ultimate flexibility comes standard with these modern and clean fireplaces. This highly desired and popular fireplace enhances your space and mirrors any decor. Experience the tallest flames on the market with a fireplace that fits seamlessly in your space.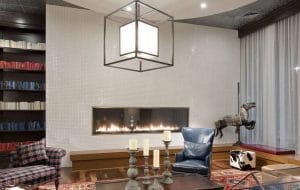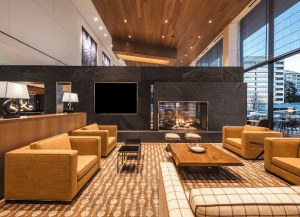 Seamlessly connect two spaces and enjoy multiple viewing areas with Acucraft see-through fireplaces. This unique style of fireplace creates a stunning focal point and adds a work of art to your space that never goes out of style. See-through fireplaces bring the tallest flames on the market to more rooms than one.
Indoor/Outdoor gas fireplaces are ideal for those who like to keep things interesting. Invest wisely with this fireplace that delivers two views for the price of one. A window to the outside world filled with the tallest flames on the market.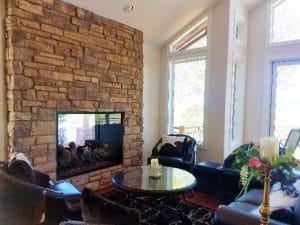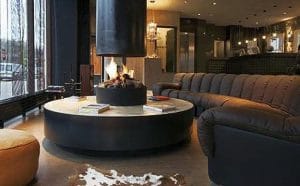 Circular Fireplaces are designed to make an impact and invoke curiosity. The round design of this fireplace style make is ideal for luxury office lobbies, distinguishing hotels, and extravagant residential homes. Enjoy the tallest flames on the market with 360° unobstructed views!
Oval fireplaces add a rustic and unique element to your space. The mouth opening of the oval fireplace presents the tallest flames on the market with mass appeal. This fun fireplace will deliver an exciting flair to your space.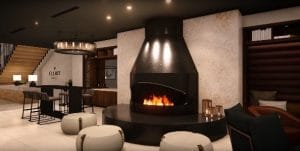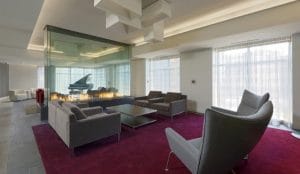 Four-Sided gas fireplaces are a unique design that allow for full glass views. Guaranteed to be front and center of your space, this fireplace creates an atmosphere that cannot be replicated. Our most popular style with the tallest flames on the market.
A panoramic gas fireplace delivers a luxurious, clean design to your space. Elegance by definition. Connect a large space with a panoramic view. Three sides of clean modern glass with the tallest flames on the market.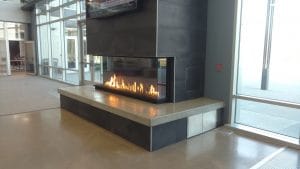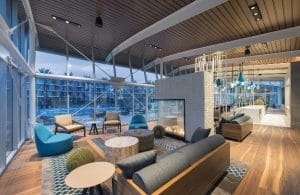 A three-sided fireplace allows flames into multiple room and ambiance from several angles. Add architectural interest to your space complete with the tallest flames on the market. Impress all with this one-of-a-kind fireplace!
Create the ultimate outdoor space with an Acucraft outdoor gas fire feature; designed for residential and commercial settings. Use one of more outdoor burners to enhance your outdoor space. Embrace and customize an already constructed enclosure with a fire table. Or custom create an outdoor fireplace. Acucraft 3XL flame heights deliver impressive, 18″ – 24″ tall flames!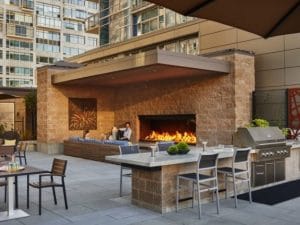 All of these and more can be found in the new Gas Product Catalog!

Looking for something truly unique? Speak with a Fireplace Advisor today and learn about creating your own custom gas, wood, or outdoor product!