May 2, 2018

Luxury Gas Fireplaces – Madison Centre | Seattle, WA
A brand-new high-rise tower at Fifth Avenue and Marion Street, the Madison Centre, is receiving it's finishing touches. The tower was originally planned during the 2000's but was ebbed by the recession. It was recently brought back to life by Architects Schnitzer West and Designers NBBJ and is now coming to fruition. This vertical corporate campus is designed to encourage maximum productivity, attract top talent, and foster the highest efficiency.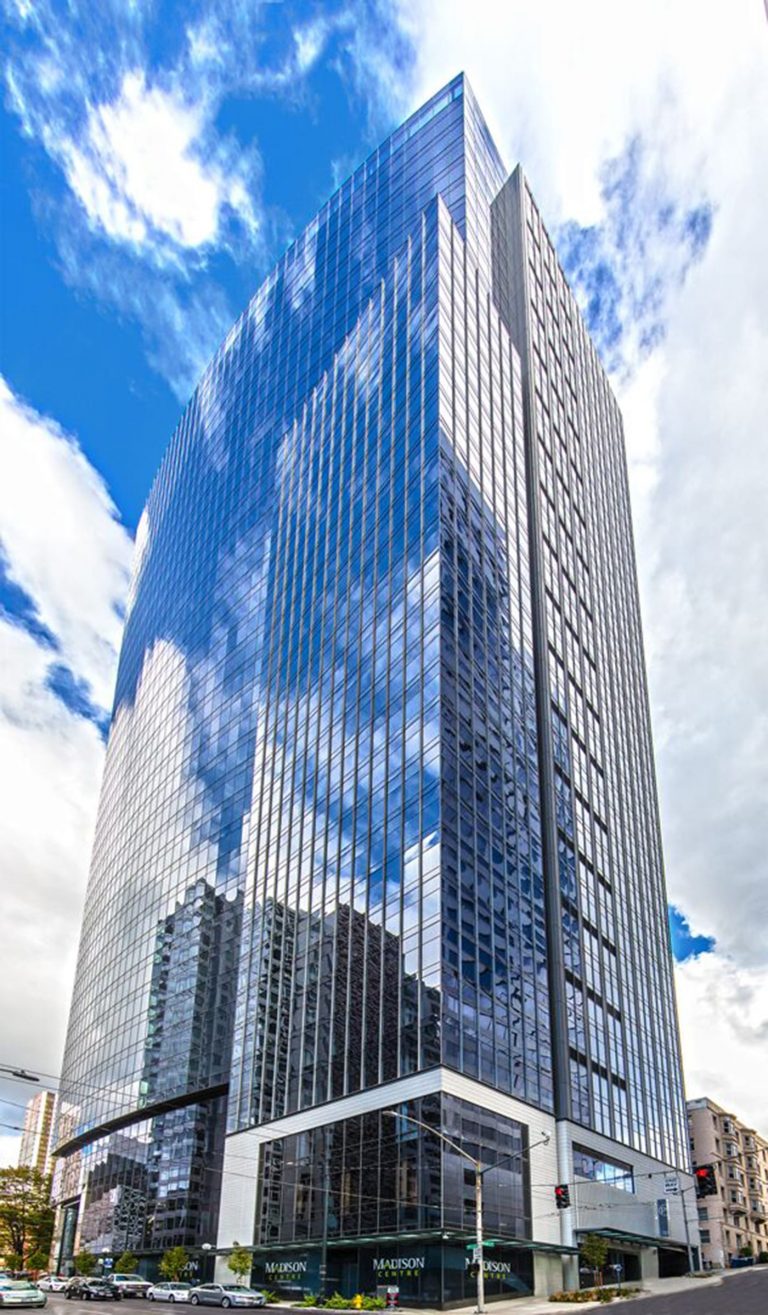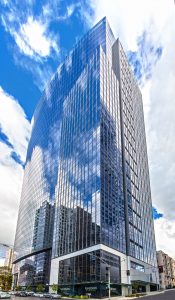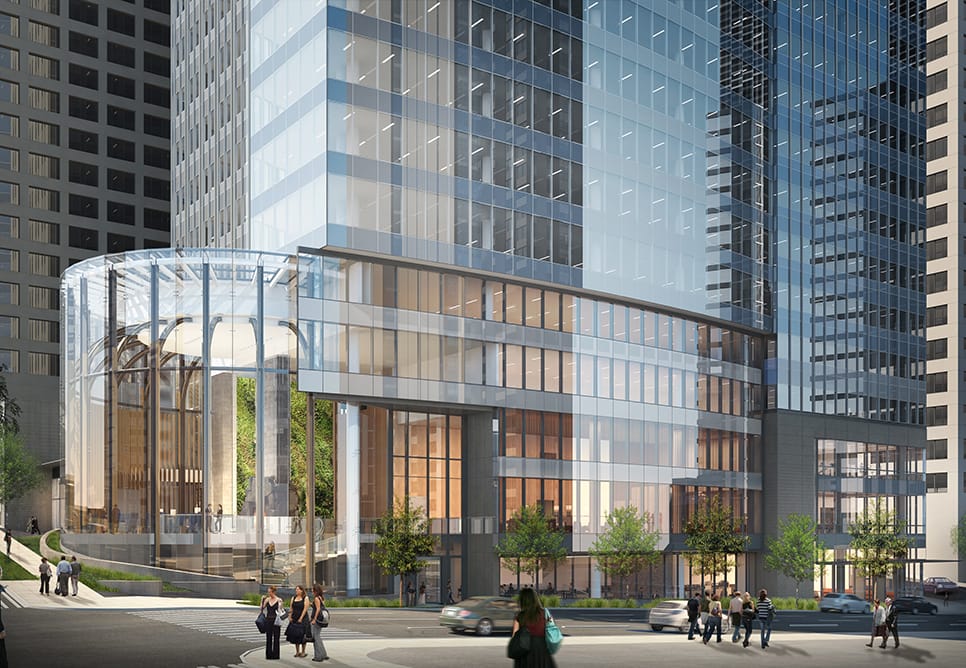 Luxury Features
Along with many other top companies, the business tower is moving away from cold and sterile professional spaces and opting toward comfortable, relaxing, and inspiring spaces. The luxury office tower welcomes you to many amenities: a living garden wall, a best-in-class fitness center, breathtaking views of the city, and calming and contemplation spaces complete with fireplaces. Acucraft partnered with Sellen Construction to bring NBBJ and West's design for the inspiring gas fireplaces to life.


The Luxury Gas Fireplaces
West and NBBJ had a vision and design for the new-to-world fire features that would inhabit Madison Centre. 3 separate gas fireplaces with different design elements were custom designed and built by Acucraft. One of the main common spaces located at the top of a spiral staircase features a large, see-through gas fireplace with a 51″W x 42″H viewing area. Neighboring the living garden wall that leads to a library, the fireplace includes a gas log set with a firescreen for an open hearth feel with all the safety.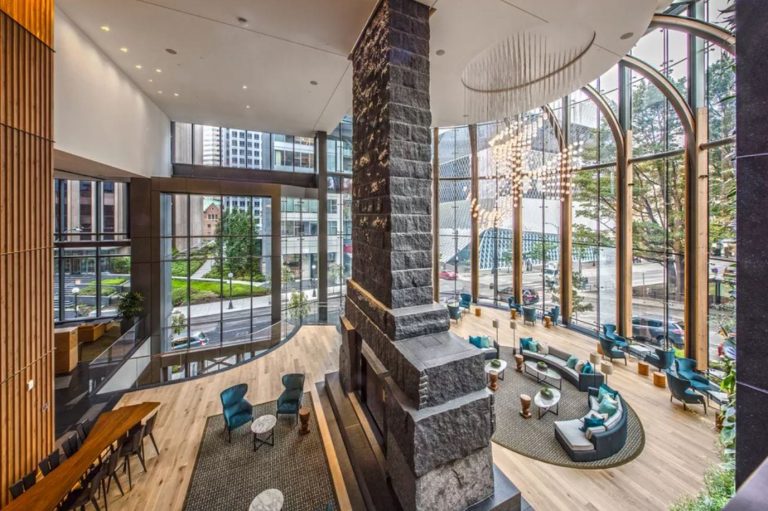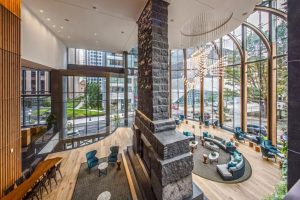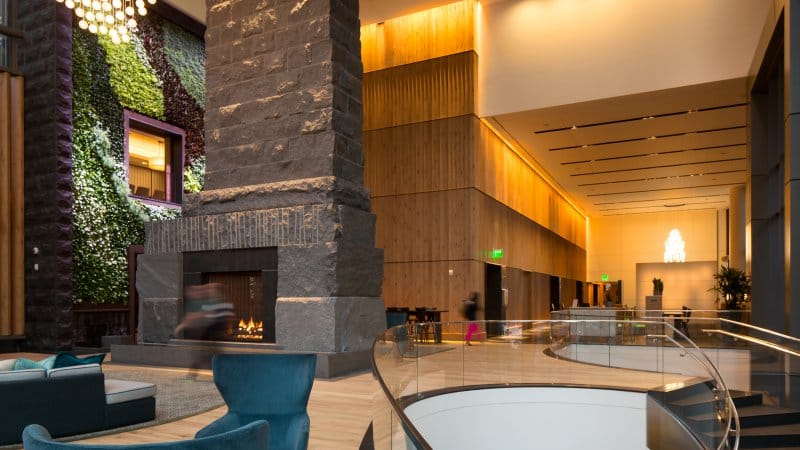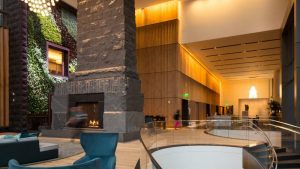 In a common dining area is a different custom gas see-through fireplace. This gas fireplace features glass media and a firescreen. This fireplace has a 5'x5' viewing area of the tallest flames as well as the adjacent room. The same fireplace is located in a smaller meeting room but is single-sided for privacy and includes full glass with Acucraft's glass-cooling system.
Madison Centre is complete and already has secured leases on many of the available office spaces. Companies are moving toward supplying their employees with luxury features and amenities as a way to keep them happy, healthy, and excited to go to work in the morning.