June 7, 2018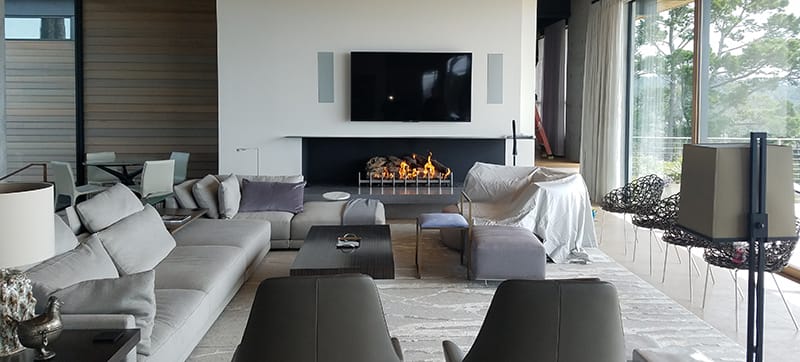 Modern 4-Sided Gas Fireplace – Infinity6 Dual
Executive Affiliates, Inc. came to us while working on the Prairie Winds Apartment project. Prairie Winds of St. Charles, a rental community, was designed and built to be the new premier apartment complex in Illinois. Prairie Winds offers 1, 2, and 3-bedroom apartments with high-end finishes: stainless steel appliances, granite countertops, open-concept floor plans, and attached garages. In order to mirror these amenities throughout the apartments, Executive Affiliates asked Acucraft to create a truly unique fire feature for the new building's lobby.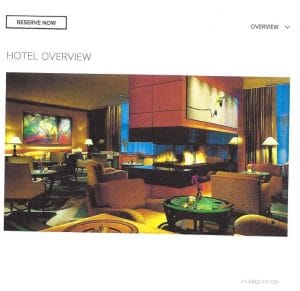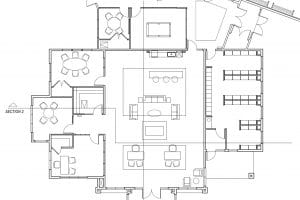 Executive Affiliates Inspiration Photo (Left); Partial Floor Plan (Right)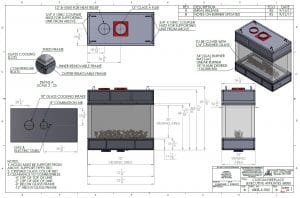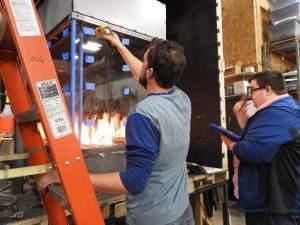 Acucraft's Blueprint Drawings (Left); Testing Performed for Executive Affiliates Project (Right)
To keep in sync with the open-concept within the apartments, the fire feature they sought would need to be seen throughout the lobby but also not intercept the view. The Infinity6 Dual fit the bill: 4 sides of clean, glass-on-glass with no support, modern design with media and glass cooling, and a combination of 2 connected burners to create the tallest and fullest flames on the market. This 4-sided gas fireplace is crafted for safety and is made with commercial-grade components. The ultra-modern design is perfect for this amenity-driven apartment complex.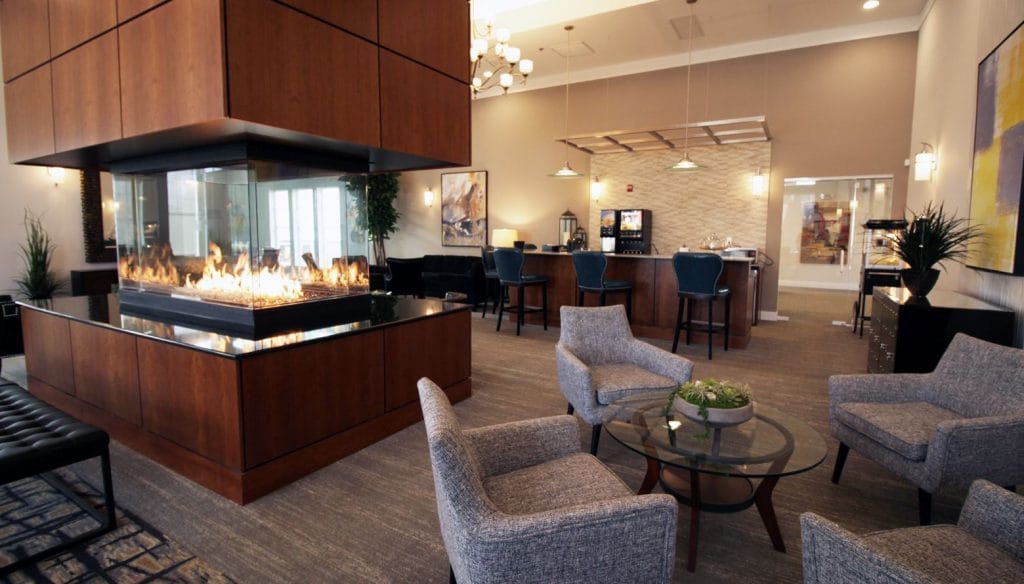 Prairie Winds Lobby with Completed & Installed Infinity6 Dual Fireplace
Prairie Winds Apartment, located in St. Charles, is set between multiple ponds and a beautiful wetland. Although the luxury apartments are located within walking distance to popular bars and restaurants, you don't have to go far to get something to eat! Prairie Winds offers a free juice and coffee, a world-class fitness center, heated pool with locker room, and more! The Infinity6 Dual Fireplace fits perfectly in the lobby near the apartment Café. Enjoy your coffee and snacks with a view of majestic flames no matter where you sit in the lobby.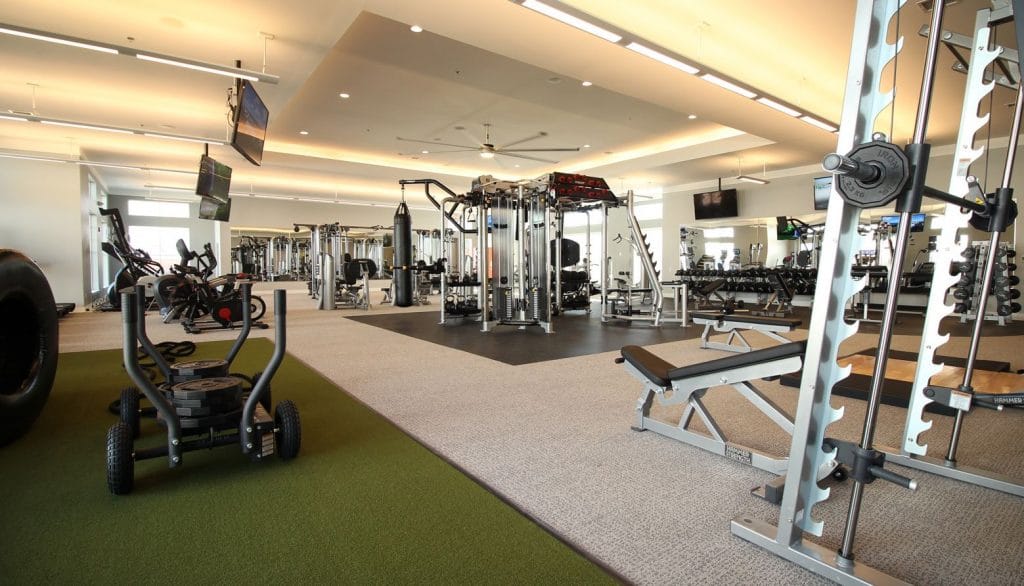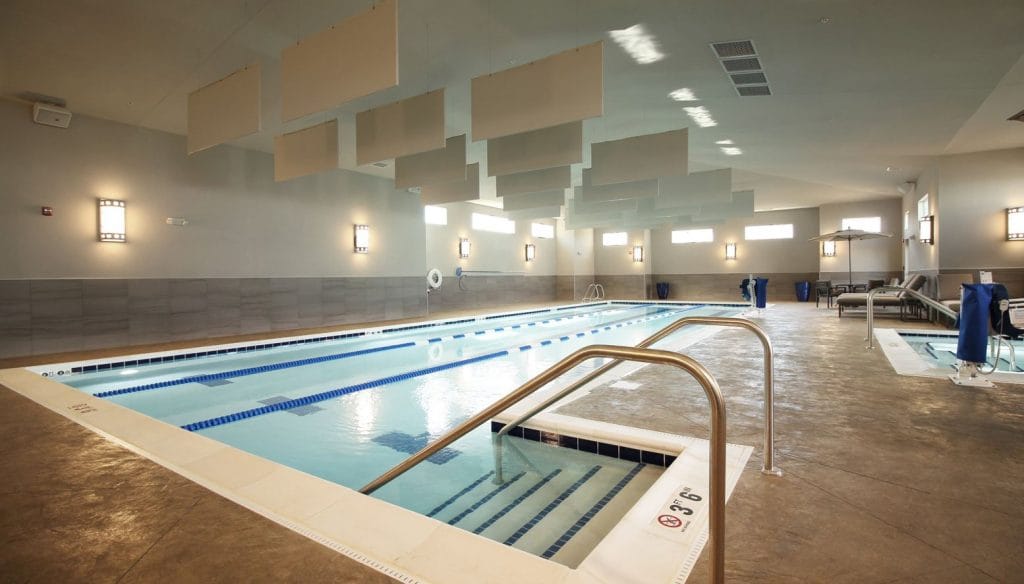 Prairie Winds Amenitites Include World-Class Gym, Heated Pool, 4-Sided Fireplace, & More!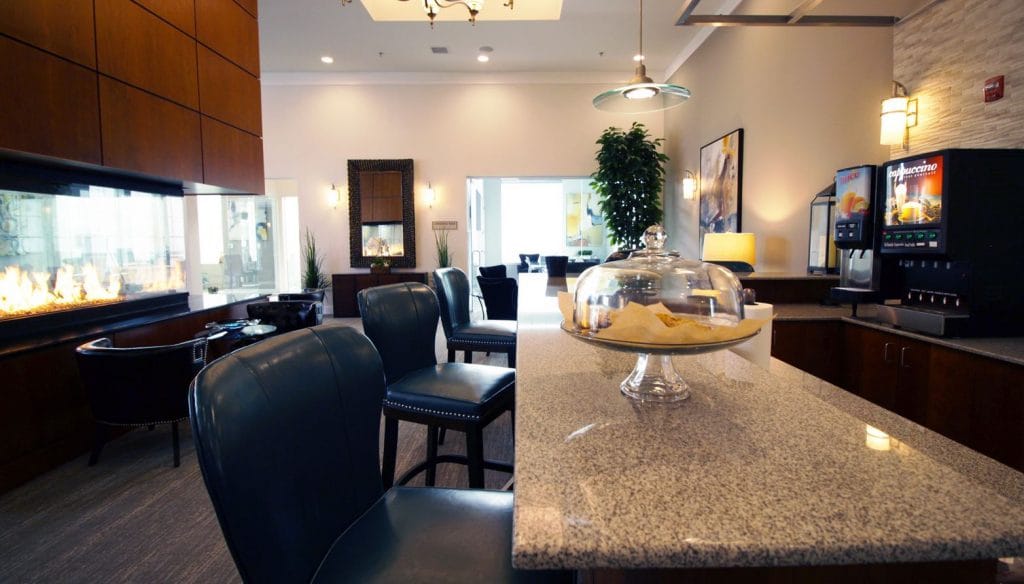 Cafe Located in Lobby with Views of Infinity6 Dual Fireplace
Executive Affiliates did great work on the Prairie Winds Apartment. They captured the high-end features they were going for and created an amenity-filled apartment complex that will please the most discerning tenant. A gorgeous Acucraft fireplace greets you with the tallest flames on the market that are sure to leave an impression.
When you work with Acucraft on any project, you work one-on-one with your own Fireplace Advisor that will create your dream fire feature.
Learn More About Infinity Fireplaces • Request Your Infinity Brochure