June 25, 2019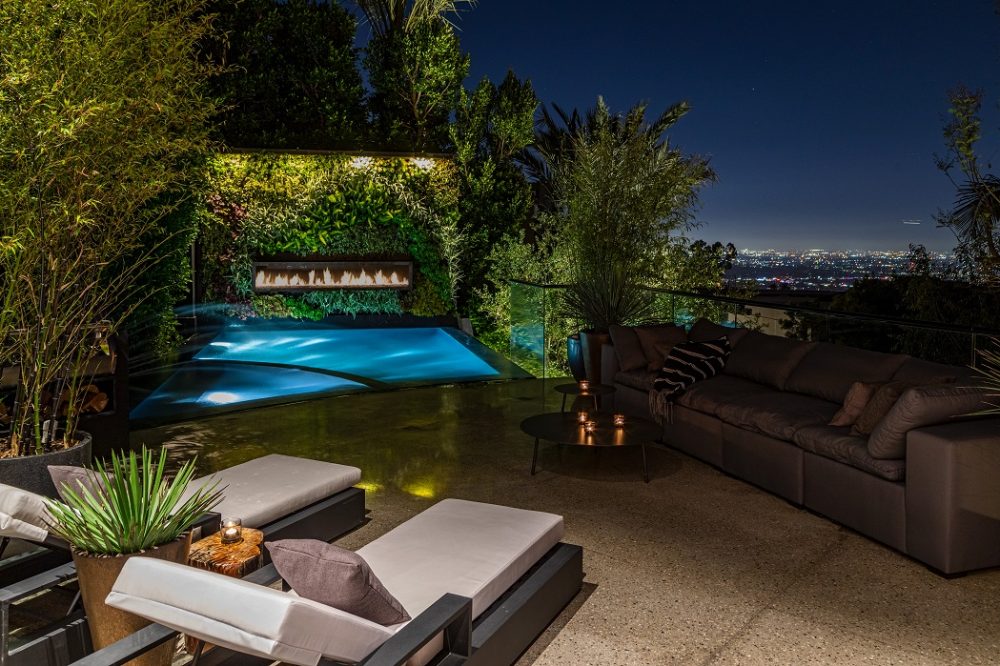 If you're looking for an outdoor fire pit or an outdoor fireplace you've come to the right place!
Whether you're looking for an outdoor fireplace, outdoor fire pit, or even an outdoor burner for an existing enclosure, The Acucraft Team will guide you to the perfect fire feature for your space. Every Acucraft outdoor fire feature is designed & manufactured at time of order, creating a truly unique solution for you. All of our outdoor fire features include our Bulletproof All Weather Ignition System…well that's a mouthful! Basically, our ignition system is, well, bulletproof. Which means you can feel confident that your outdoor fire feature will light in rain, wind or snow giving you year-round enjoyment.
Your Fireplace Advisor will guide you through options, your Fireplace Designer will ensure safety & engineering, and our skilled Craftsmen will bring your fire feature to life!
Trust us to deliver the outdoor fire feature you've been dreaming of. Still not sure? Learn about 3 unique Acucraft custom gas fireplaces added to this modern transitional home in the Hollywood Hills!
LA's most sought after real estate group The Agency, as featured on TV's Million Dollar Listing – Los Angeles, represents some of the world's top developers and resort brands. The Agency Founder & CEO, Mauricio Umansky took his company and team to the next level – ranking among the Inc. 5000 list of fastest growing companies. With over 450 agents and 24 offices world-wide, and more slated for this year, The Agency has worked with luxury brands like One&Only, Six Senses and Ritz-Carlton.
You may be asking yourself, OK but what does this have to do with Acucraft or fireplaces? Well, let's back up and start where it all began!
iElements, a premier design studio in San Marino, California was awarded a new construction ultra-modern home in the Hollywood Hills. Kyle, Design Coordinator, was looking for a fireplace company to meet his design intent and after an exhaustive search he was unable to find a local resource or a guide to help him find what he was looking for. He then connected with Acucraft where he was able to work directly with a fireplace manufacturer.
FIREPLACE DISCOVERY PROCESS
Mark Kennedy, Acucraft Fireplace Advisor, worked with Kyle to determine exactly what type of gas fireplaces he was looking to add to this home, what his budget allowed, and when he would need them delivered to the site. Kyle was specifically looking for a 6′ long by 4′ tall linear see through gas fireplace for the living room, a 6′ long by 30″ tall linear see through fireplace for the master bedroom, and an 8′ linear burner for their outdoor fire pit which is centered around a living wall above the pool.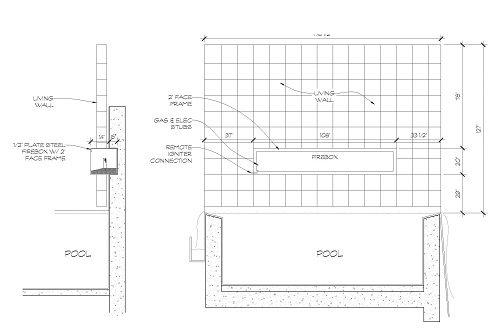 FIREPLACE DESIGN + DELIVERY
Next, Kyle worked with Robin Shepherd, Fireplace Designer, to completely design the fireboxes and burners along with confirming their flue run, gas line locations and all of the additional details that were needed to make this project a success.
Kyle then looped in his Project Manager, Brian Brookman, to co-design and approve the fireplace drawings provided by Acucraft. The iElements Design was presented with fireplace submittals for their review and approval which included: custom 3D drawings, order details, component illustrations, and installation manuals.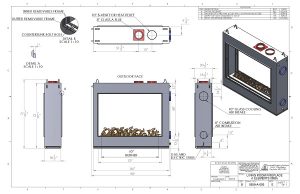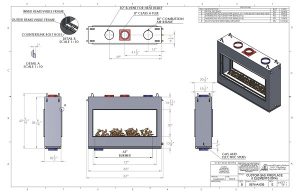 Upon approval, their fireplaces and burners were scheduled for production. Acucraft Project Manager, Chad Mackrell, was responsible for all coordination and delivery arrangements. The Acucraft Team worked one on one with both Kyle and Brian to ensure a successful installation. This included the 3rd Party Certification and LARR testing  requirements (specific building codes in Los Angeles)  were met.
DELIGHT IN YOUR FIREPLACE
As always the Acucraft Team kept in touch with Kyle and Brian after the installation was completed to ensure they were 100% satisfied with their fireplaces. Kyle was so pleased with his experience and the fireplaces that he shared photos and video of the fireplaces with Acucraft. It was such a pleasure working with the iElements Design Studio team, we look forward to future projects & partnerships!