May 31, 2018

Outdoor Burners Landscaping Project
Kingswood Custom Homes is an award-winning luxury custom home builder located in both Charlotte, NC and Kiawah Island, SC. They take pride in creating custom homes built for each specific client. When Kingswood came to us seeking a unique outdoor fire feature for their client in Davidson, NC who wanted the ultimate outdoor space, we were excited to oblige.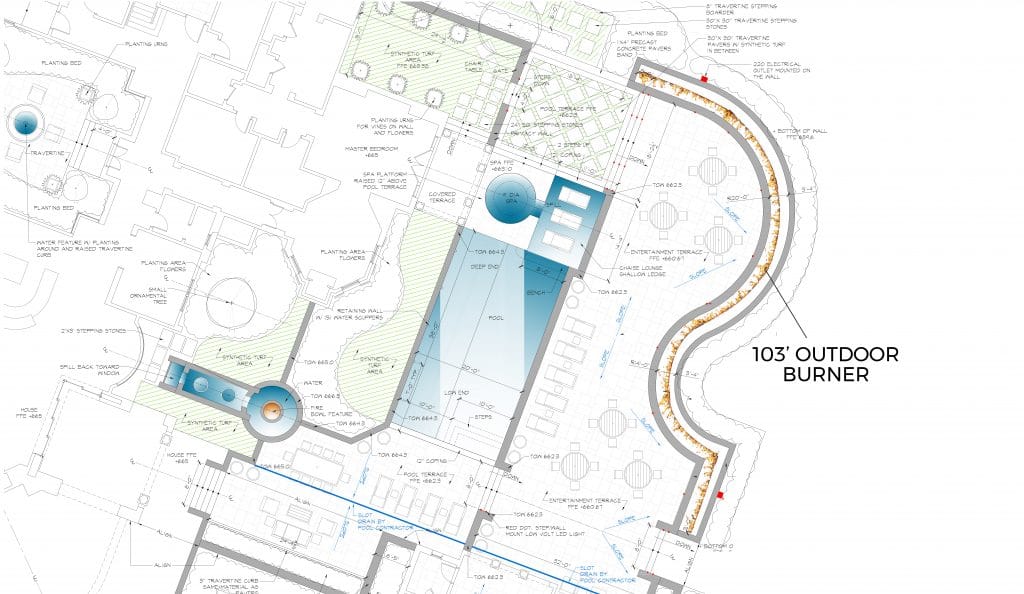 Original Drawings from Kingswood – Outdoor Burners Combined into Landscaping
The original drawings from Kingswood give you an overview of what they were looking to deliver for their client's new outdoor space. Located near a pool and spa and surrounded by planting beds and an entertainment terrace, is the massive burner design by Acucraft. This outdoor space will have a combination of 4 custom burners: an L-Shape, 2 Arcs, and a Linear. Acucraft burners are crafted with stainless steel and heavy-duty trays for environmental durability. The Bulletproof Ignition System by Acucraft ensures that the burner will light, even under extreme conditions, and will operate for years to come.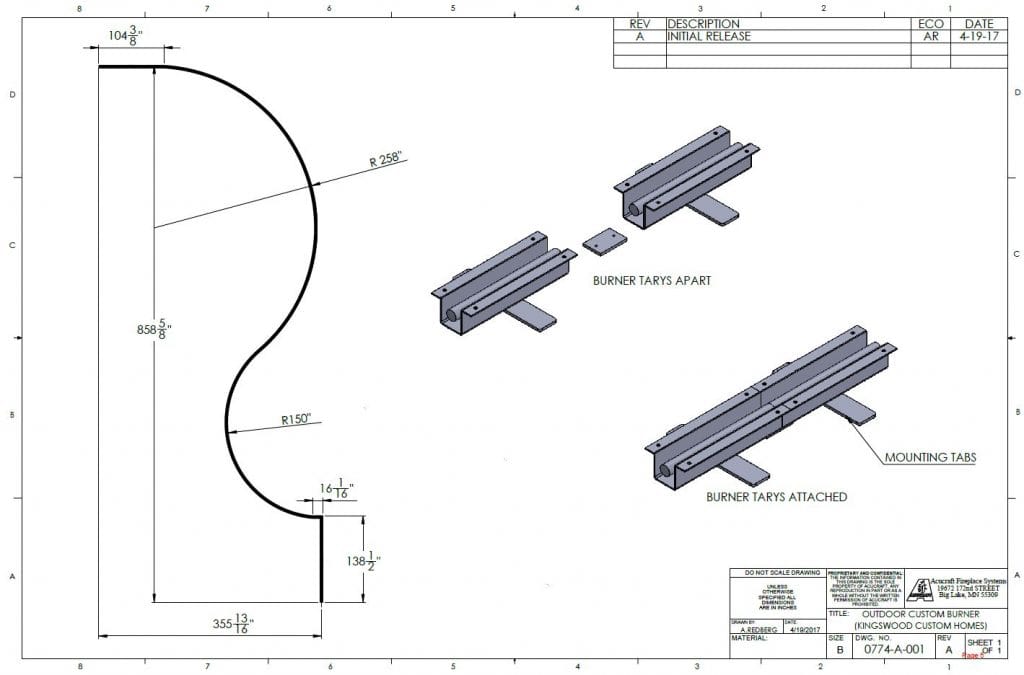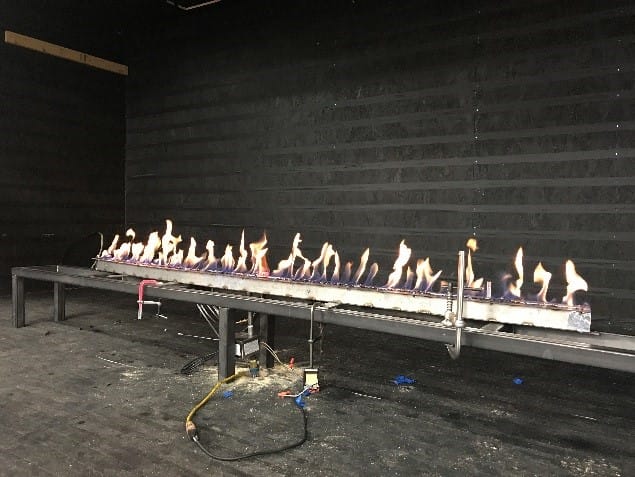 Acucraft Drawings and Testing for Kingswood – Outdoor Burners
Once approval of drawings was given, Acucraft immediately went to work creating outdoor burners for Kingswood's newest project. The burners are designed to be placed into any non-combustible structure. This allows for flexibility and the ability for Kingswood to mirror the luxury they created inside this home with the outdoor space. Acucraft can also create fire tables: burners that come in their own, ready-to-finish, non-combustible enclosure.
Finished Kingswood Install – Outdoor Burners
This link of indoor spaces to outdoor spaces creates an amazing entertainment area. And the curves and lines in the landscaping complements the architectural elements of the home. Simple installation and the ability to utilize your own non-combustible enclosures make for an easy and huge impact for your outdoor space. Acucraft also provides optional assistance for installation and technical support.
Work one-on-one with your personal Fireplace Advisor to create your dream outdoor space!