Certified Four Sided Gas Fireplaces

Every Acucraft four sided gas fireplace was designed and manufactured to the highest standard of quality ensuring you a lifetime of enjoyment.
Our certified four sided gas fireplaces are tested to ANSI Z21.50-2016 / CSA 2.22-2016 vented decorative gas appliances standards.
Contact Us Today for More Information: 888-317-6499 or [email protected]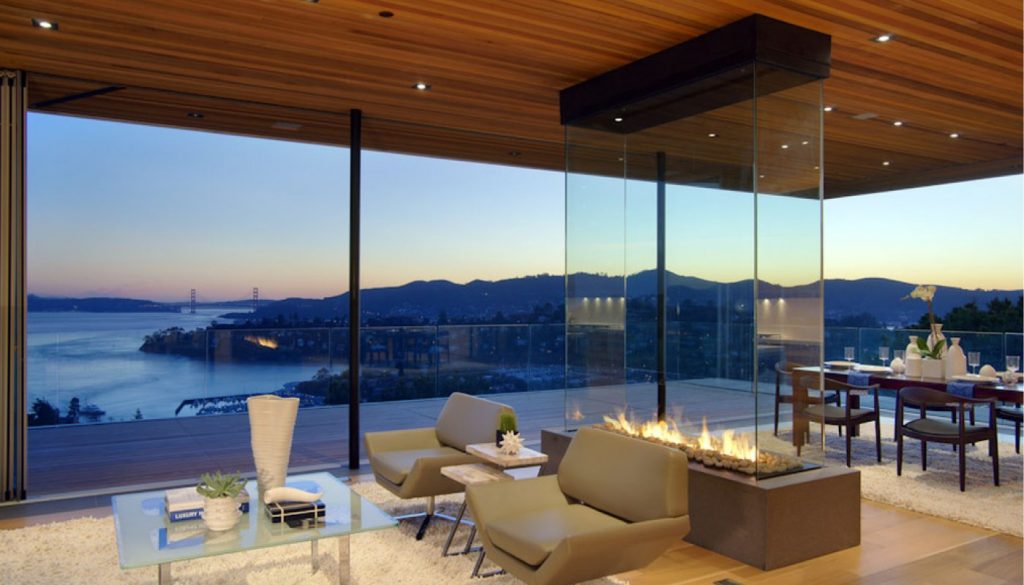 Past Project: Four Sided Gas Fireplace in California Residence
Smart home technology, breathtaking views, Italian marble, French limestone, NaNaWall retractable glass walls, and an Acucraft four sided glass fireplace are just a few of the extraordinary features within a home in the Haven Hill neighborhood of Tiburon, CA.
Lowell Strauss, Amalfi Ridge LLC, came to Acucraft looking for an elegant custom gas fireplace system for the master bedroom for a new mult-million dollar home he had been awarded. Our team worked closely with Lowell and his Architect, David Kotzebue, who provided the inspiration for the home.
Lowell was so pleased with his initial fireplace that he ended up purchasing a second fireplace, a four sided glass fireplace, for the living room overlooking San Francisco Bay!