Custom Wood Fireplaces
At Acucraft we know you are looking for custom wood fireplaces that stand out. In order to do that you need a one-of-a-kind fireplace.
The problem is all other fireplace manufacturers make the same product, which can make you feel stuck and frustrated!
Stop being frustrated with limited, boring, mass-produced products and instead work with the world's leading direct sell fireplace manufacturer and have a one-of-a-kind fireplace you will love forever.
Our Fireplace Advisors will listen, understand, guide, and present multiple solutions for you to choose from.
---
Seeking Heat?
Dave Dwyer came to Acucraft seeking a heat producing wood fireplace. His future log cabin would be located in Meeker, CO which presents cold weather and frequent power outages because of its remote location. A large peninsula wood fireplace would, not only be an amazing focal point for this beautiful home, but would also heat the entire home with or without power.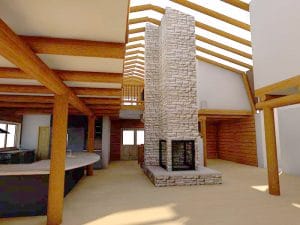 Wallis Construction was searching for an all-purpose wood fireplace for a new smokehouse restaurant in Austin, TX. This fireplace was designed to mirror the rustic surrounding of the Sausage & Beer Garden restaurant. Not only is this fireplace to be used for ambiance, it is engineered to be completely open to be used for smoking and cooking in the smokehouse! Acucraft offers a wide variety of cooking accessories made using kitchen-grade stainless steel: BBQ Grills, Cooking Arms, and more!
When you work with Acucraft, you can be certain you are only getting the highest standards in quality when it comes to materials, design, and craftsmanship. Whatever fireplace dreams you have; our limitless customization can make a reality.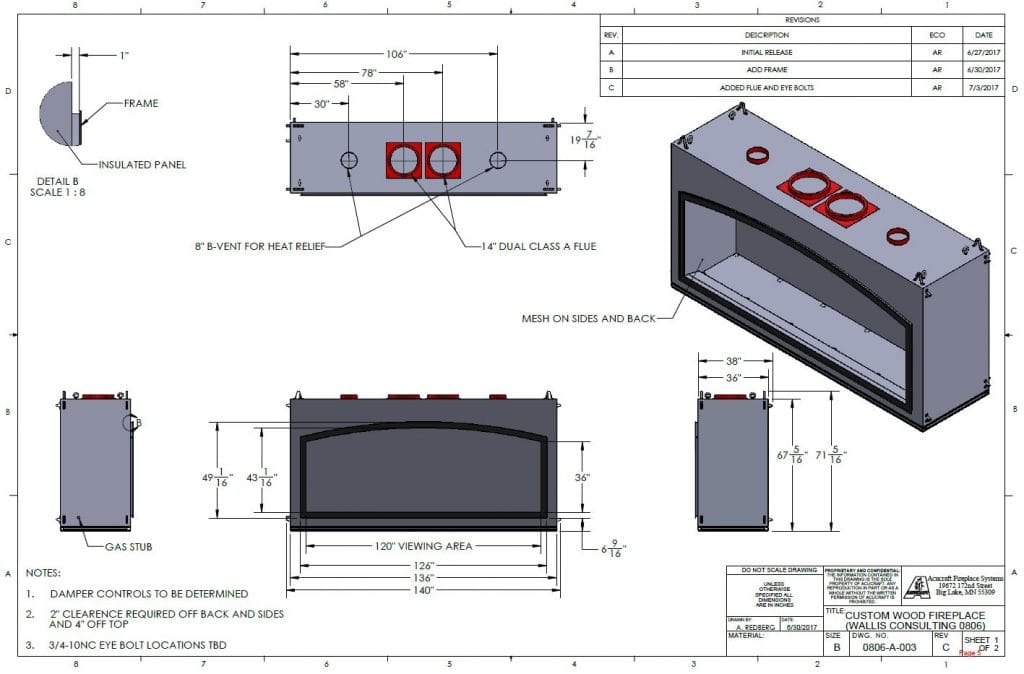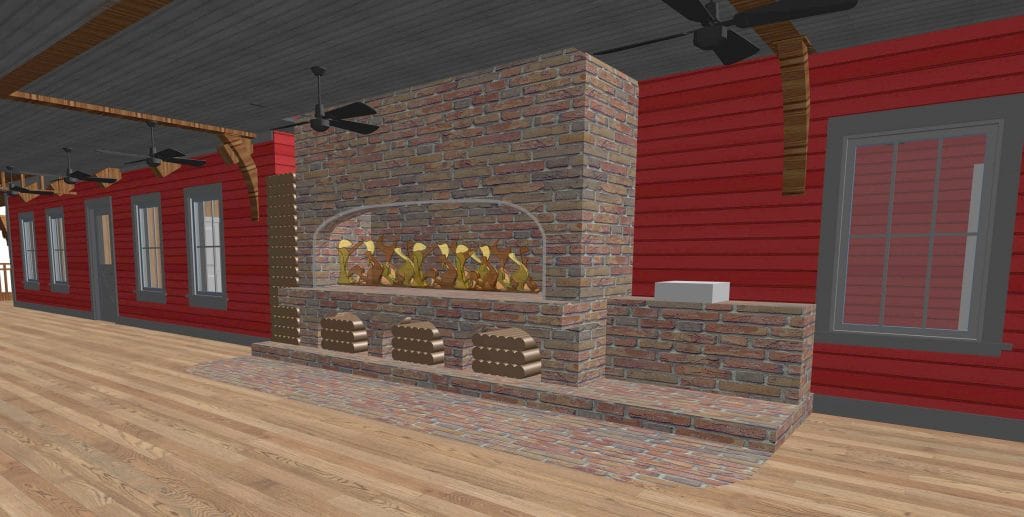 Rustic / Masonry
Acucraft builds open-hearth fireboxes that look and feel like full masonry but operate cleaner and with higher efficiency. Get the most out of your wood fireplace with a pre-engineering, zero-clearance firebox complete with stainless steel flue that never cracks like clay tile! All Acucraft fireboxes come standard with our Lifetime Guarantee.
Modern / Unique
From single-sided, see-through, and indoor/outdoor options to four-sided mammoth fireplaces, Acucraft can create the perfect fit for your project.

Custom Wood Fireplace Gallery
Click on image to zoom in