Gas and Wood Custom Fireplaces
Acucraft Fireplace Systems is dedicated to a new definition of customization and luxury in fireplaces. Innovative in approach, we embrace the discovery of what you want in a unique fireplace. Acucraft custom fireplaces are designed in great detail and deliver extravagant and innovative design features. Our CAD drawing experts can capture your distinct style. We offer an exceptional journey as we create your one-of-a-kind custom fireplace.
---
Custom Gas Fireplaces
Looking for something unique and extraordinary for your gas fireplace? Acucraft works with you to create a truly one-of-a-kind custom gas fireplace that suits your style and design preferences! Whether you are looking for a contemporary linear, custom see-through, peninsula, four-sided or single-sided Acucraft can help you create your dream gas fireplace!
» View The Custom Gas Fireplace Photo Gallery
» Request The Custom Gas Fireplace Brochure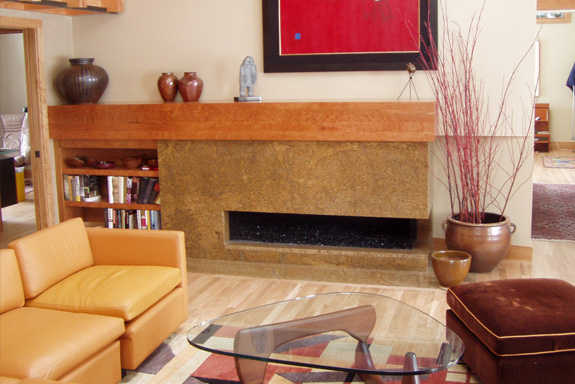 ---
Custom Wood Fireplaces
Acucraft has an expansive take on luxury and customization with wood fireplaces. All Acucraft custom wood fireplaces are built and designed for each owner specifically. You can expect only the highest standards in quality and customer service, ensuring you the perfect fireplace that will create so many unforgettable memories.
» View The Custom Wood Fireplace Photo Gallery


---


Custom Designed by Acucraft
The customization process starts with your first interaction with an Acucraft Fireplace Selection Specialist. Each Fireplace Selection Specialist is trained to listen to your needs and ask the appropriate questions in order to help you determine the fireplace and flue that is ideal for you, your family, and your home. Our Fireplace Selection Specialists will then provide you with a free, no obligation quote that outlines the fireplace, accessories, customizations, and flue material.
Listed below are the typical steps for the Acucraft Custom Fireplace Process
1. Discovery meeting with the Acucraft Design Team
a. The goal of this meeting is to go through the fireplace in detail, to better determine the specific design specifications, discuss key contacts for design approval and site contacts, and project time frame
2. Initial Design of Fireplace
a. Acucraft prepares an initial design of the fireplace and applicable components
b. Drawings are submitted to project coordinator / approver
c. Red line any changes if necessary
d. Approval is sent to Acucraft
3. Complete Fireplace Submittal
a. Acucraft provides a detailed complete fireplace submittal including the fireplace specifications, component installation manuals, wiring, and gas schematics
4. Production
a. Once Acucraft receives approval, the fireplace will then be scheduled for production
b. Production lead times vary on fireplace complexity and current backlog
5. Internal Testing
a. Acucraft test fires every gas fireplace prior to shipping
6. Pre-Installation Conference Call
a. Acucraft would like to go through the installation of the fireplace with the applicable site representatives prior to receiving the fireplace – scheduled by customer
7. Fireplace Shipment
a. Fireplace and components are delivered to the job site, all pertinent tracking and fireplace documents are emailed to coordinator
8. Installation Support
a. Acucraft is avalable for installation and technical support
Thank you for selecting Acucraft Custom Fireplaces; we pride ourselves on providing the highest quality fireplaces with excellent customer and technical support.
Have Questions About Our Custom Design Process? Contact Us!