March 29, 2019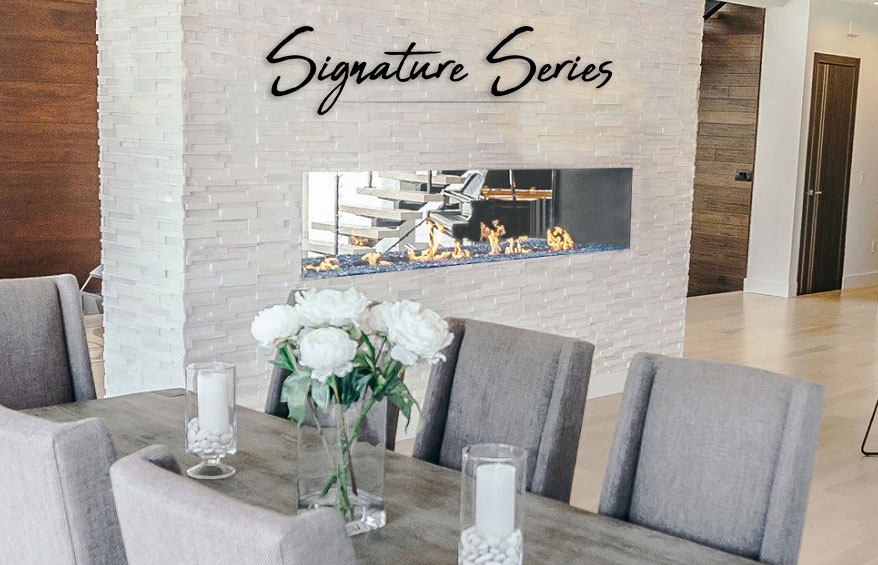 Gorgeous Residential Gas Fireplaces Takes a New Construction Home to the Next Level
Eduardo Muniz, General Contractor for Boston Best Construction, came to Acucraft looking for a fireplace for his new construction home that could fit between two load bearing walls while seamlessly combining his kitchen and living area. Originally Eduardo wanted to have a peninsula gas fireplace in this space, but due to the structural constraints a peninsula fireplace just wasn't in the cards.
Mike, Fireplace Advisor, worked with Eduardo to find the perfect fireplace to fit his needs for his home: a 7′ Signature Series linear gas fireplace. Once Eduardo placed his order he worked closely with our Project Manager, Chad, to ensure his fireplace was manufactured and delivered on-time for his project.
Our Signature Series fireplaces are pre-designed and engineered to fit with any residential space and can be produced in as little as 6-8 weeks, and with our Fast Track options, we ensure you'll receive your fireplace within your requested timeline.
As with any Acucraft fireplace, the Signature Series is made with only the highest quality materials and components providing you with a lifetime of safe, happy burning, which is backed by lifetime support from the Acucraft Service Team!
What Are You Waiting For? Get Started on Your Dream Fireplace Today!

(888)317-6499   |   [email protected]