August 14, 2013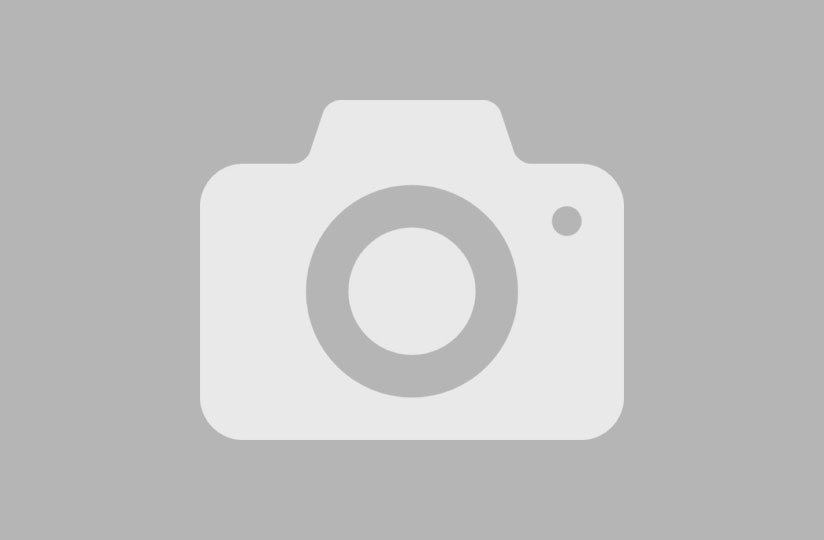 Standard Wood Burning Fireplace Models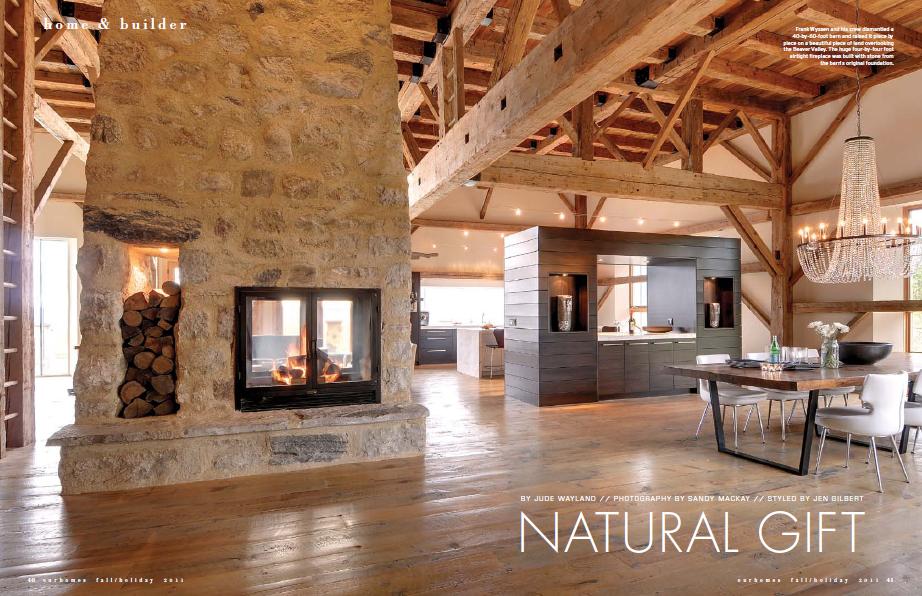 The Lodge Series (See Through)
Acucraft Fireplaces offers 13 standard wood burning fireplace models, including both single sided and see through. We have spent over 35 years designing and adding to our select list of standard models. Each model is unique and offers different benefits. Acucraft Fireplace Selection Specialists work directly with you to identify your needs and wants and ultimately, help you determine which wood burning fireplace is best for you. Whether you are looking for a large viewing area or a small one, a see through or single sided, arched doors or rectangular doors, insulated panel (zero clearance) or masonry, a fireplace to heat a single room or 4,000 square feet, Acucraft has a standard model to suit all your wood burning needs.
The Great Room Series                                                
The Chalet See Through
All our standard wood burning fireplaces feature the following:
     1.  7 gauge steel firebox, double welded inside and out.
             – Thick steel is important for longevity
     2.  1/4″ thick steel doors
     3.  Ceramic glass viewing area
             – Radiates heat very well
     4.  Double latching door mechanism
             – Secures the doors like a vault
     5. Open Hearth Capability
             – All our wood fireplaces can be operated with the doors open or removed completely
             – Acucraft offers a firescreen option as well
     5.  Fibrex insulated panels
             – A high temp mineral wool insulation that absorbs 1200° F of heat per inch of insulation. We use 4 inches for the top cap.
     6.  Use outside air for combustion
             – With the doors closed, the fireplace use 100% outside air ( not room air ) 
     7.  Air wash system
             – Keeps the glass cleaner 
             – The air enters near the top of the glass doors traveling across the pane of glass to bottom of the view prior to entering                                       combustion
     8. Bottom and base of sides of the firebox are lined with real fire brick
             – Evenly distributes heat across steel
     9.  Combustion air and flue damper controls
             – Allows you to fully control the burn—up to 12 hours 
             – The combustion air control regulates the amount of heat the fireplace will produce 
             – The damper control regulates the burn time
     10.  Can have up to two water loops
             – Supplement other hot water heating systems like radiant floor heat, base board heat and domestic hot water heaters.
             – Provide heating to other rooms: directly or through your forced air furnace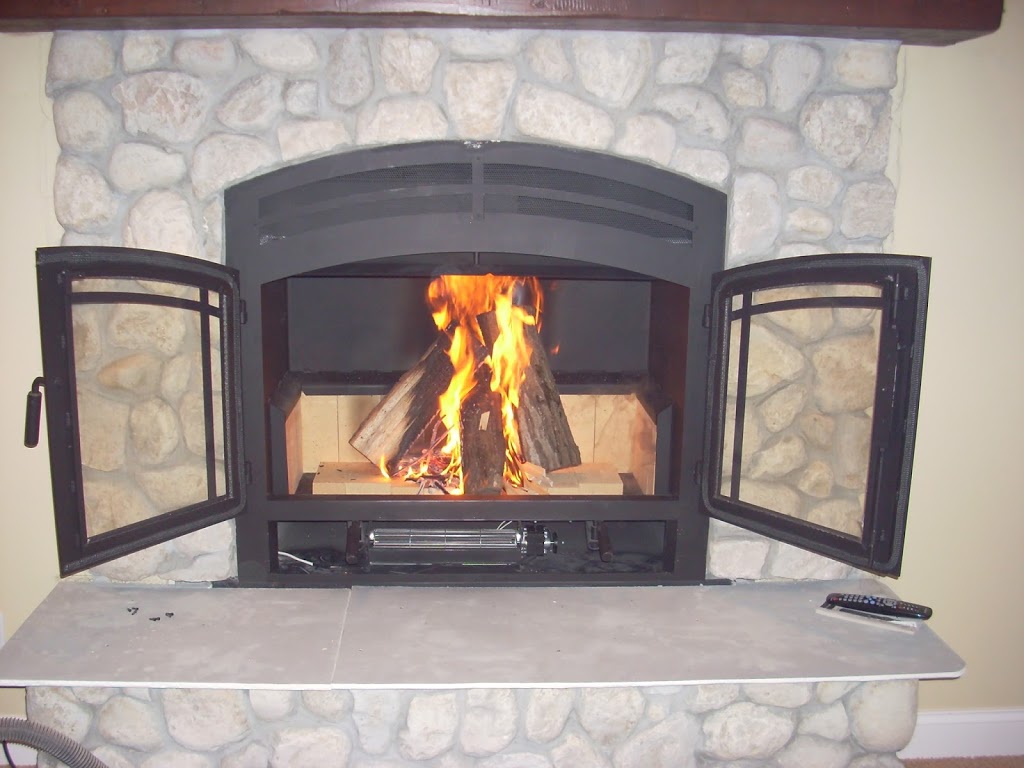 The Hearthroom 36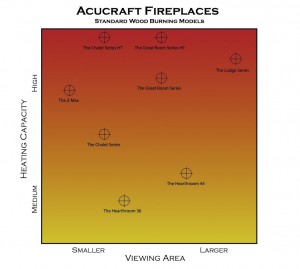 Each specific fireplace model offers different benefits, so whether you're looking to heat your cabin during the freezing cold winters or provide a focal point without adding much heat—Acucraft likely offers a standard fireplace to fit your needs.
Some of the different options available:


     — Medium viewing area, medium heating capacity (The Hearthroom 36)
             – A good option if you are not looking for a lot of heat

     — Large viewing area, medium heat capacity (The Hearthroom 44)
             – A great focal point without producing a lot heat

     — Small viewing area, medium heating capacity (The Chalet Series)
               – A small fireplace that still produces quite a bit of heat
     — Medium viewing area, high heating capacity (The Great Room Series)
             – Gives out a lot of heat and offers a substantial view

     — Large viewing area, high heating capacity (The Lodge Series)
             – Our largest standard fireplace



Above is a Hearthroom 44 See Through fireplace with rectangular doors.
Every fireplace is available with the see through option and rectangular or arched doors. With a see through fireplace, no performance is lost—the fireplace can still heat the same amount of space and the BTU's/Hr remain the same. This option allows direct heat to be transferred to two different rooms or provide a partial break within the same room (as seen in the photos above) and can even be installed as an indoor outdoor system (pictured below). Take a look at our Indoor Outdoor See-Through Fireplaces.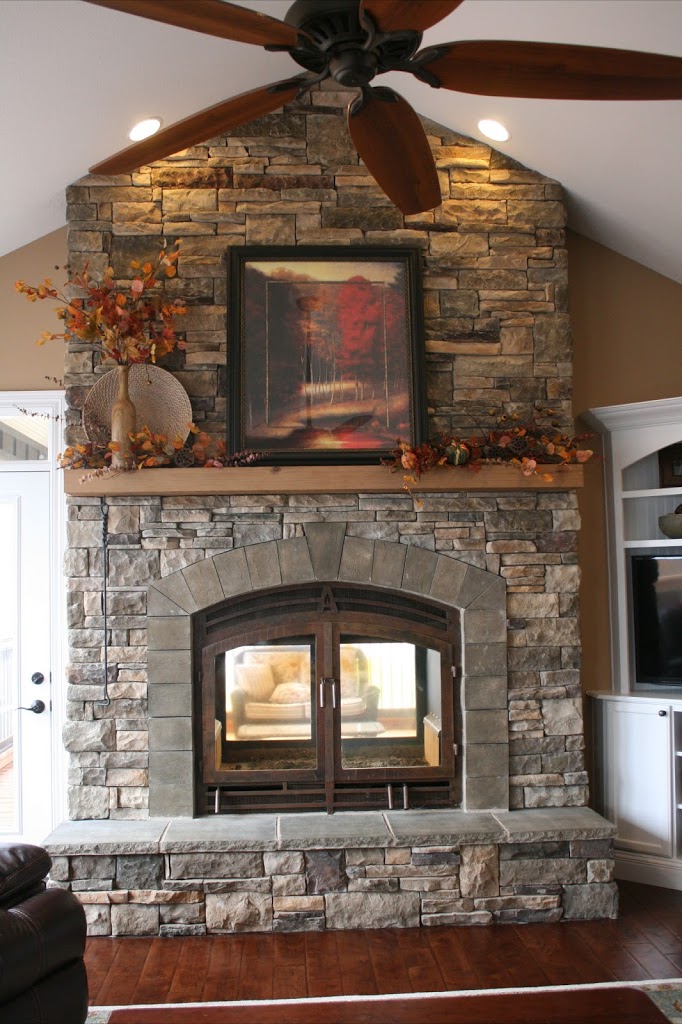 The Hearthroom 44 Indoor Outdoor See Through
Learn more about each of our standard wood fireplaces on our website.
Contact Acucraft to speak with your Wood Burning Fireplace Advisor and determine which wood burning fireplace will be best for you. And if none of our standard fireplaces are perfect for you, Acucraft offers custom wood fireplaces to make your dream fireplace a reality. You dream it, we build it.
Happy Burning,
Acucraft Fireplaces