September 4, 2019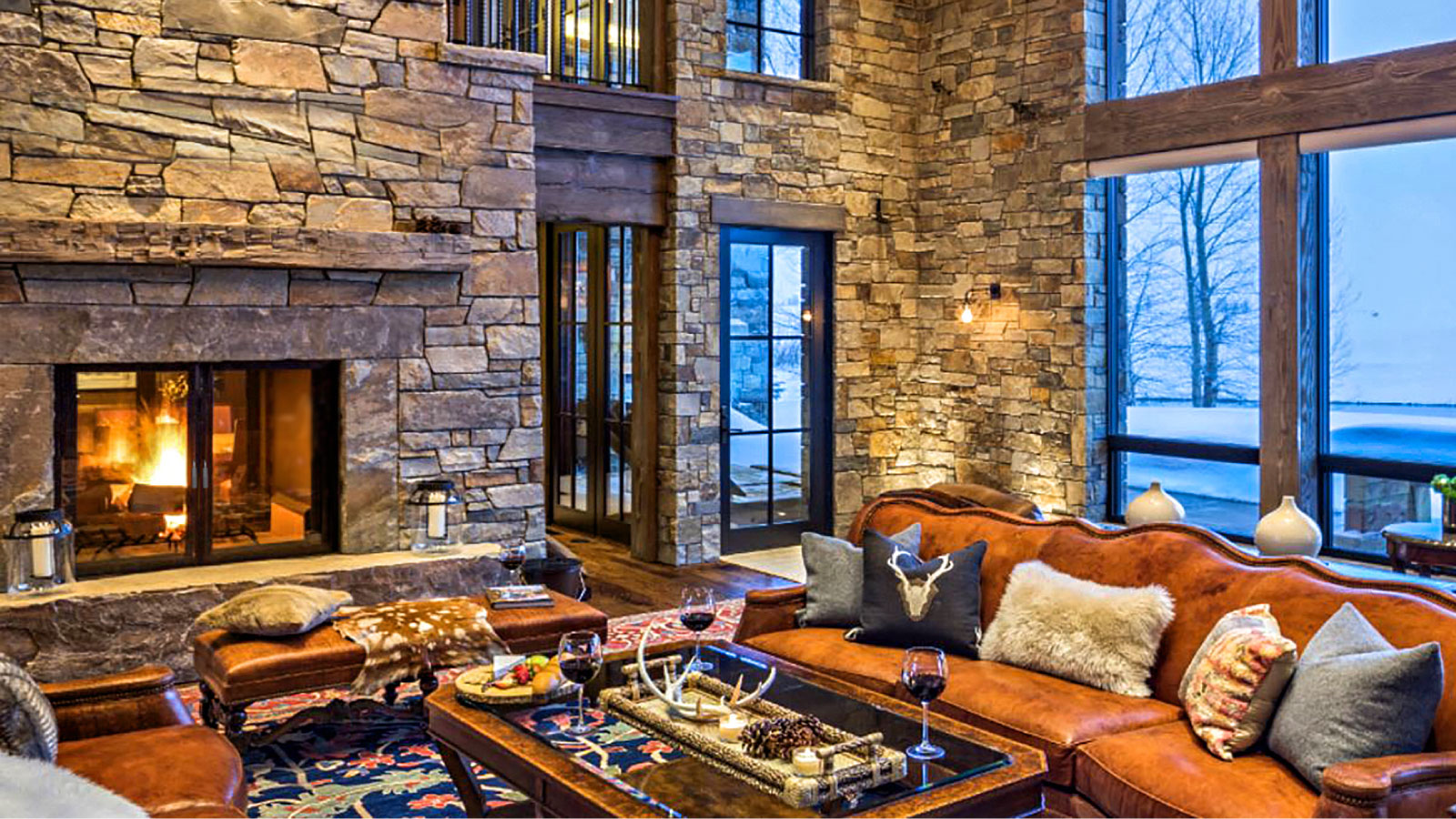 The UNITY Series: Clean Faced Wood Burning Fireplaces
At Acucraft we know you want a wood burning fireplace that stands out. In order to do that you need a one-of-a-kind wood fireplace. If you're looking for quality, safety, and distinctiveness, then you've come to the right place! With over 99% of our fireplaces still in operation, we're confident we can guide you to the perfect fireplace for your space.
The UNITY series combines the European-inspired style of a clean faced fireplace with the efficiency and heat of a traditional wood burning fireplace. Therefore providing you with warmth to your home, unforgettable fires, and endless conversations.
Through innovation and technology, our fireplace designers have pre-engineered all moving parts to ensure your fireplace operates safely and gives you a lifetime of enjoyment. Our UNITY series fireplaces are available in three sizes (viewing area): 36", 44" and 48" and are available in single sided, see through or patent pending indoor outdoor models.
As one of the most versatile wood burning fireplaces on the market, the UNITY fireplaces provide you with a large, unobstructed view, roaring fires with supplemental heat, and a clean, simple design that fits seamlessly into any space.
Still not convinced? Hear from an Acucraft customer:
Customer: Homeowner, Jed
Location: Aurora, UT
Looking For: Indoor/Outdoor wood burning fireplace
In late 2016 Jed came to Acucraft feeling stuck. He wasn't finding what he was looking for from local fireplace dealers or online searches. He wanted an indoor/outdoor wood burning fireplace that could provide supplemental heat to his new construction home.
Originally, Jed was looking for a high-tech fireplace that could produce at least 180,000 BTUs and could heat up to 4,000 sq. ft. He also wanted to be able to enjoy the fireplace indoors and out. Fireplace Advisor, Mark, worked hand-in-hand with Jed to guide him to the perfect solution for his space.
After looking through different options and scenarios, Jed and his wife decided to purchase a UNITY 36 indoor outdoor see through wood fireplace for their new home. They chose the UNITY fireplace because it had the look & feel that they desired, and it could also provide them with supplemental heat in the cooler months when temperatures dip to low-teens.
Utilizing a standard 502 CFM in-line fan, their fireplace would be able to draw air in from their space, circulate it around the firebox, and express the heated out into their room through two heat relief ducts at the top of the fireplace.
Jed was able to work directly with his Project Manager to customize the finishing options for his fireplace and discuss his installation with our Technical Support Team to ensure ease of installation.
"Acucraft took the time to understand and work through what we were trying to accomplish. They were very patient with our constant changing of our minds. We've already recommended Acucraft to multiple people in our area!"
We love working one-on-one with each of our customers and making their dream fireplace a reality! Jed was so happy the way his fireplace turned out that he couldn't wait to share photos with the Acucraft Team: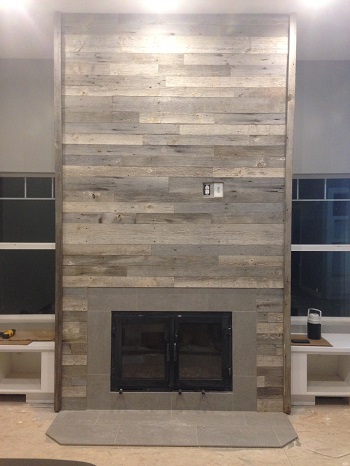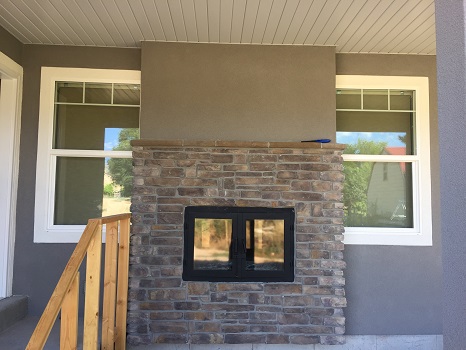 If you're like Jed and looking for that one-of-a-kind wood burning fireplace, talk with a Fireplace Advisor and start your journey to a lifetime of happy burning!
Request More Information or Speak with a Fireplace Advisor Today: (888)317-6499