The Signature Fireplace Series
Exclusively from Acucraft
Our Signature Series open or sealed linear gas fireplaces are the most versatile fireplaces available, including:
Open or Sealed Viewing Area
Clean, Frameless Design
Tallest, Fullest Flames on the Market
Flexible Installation
Whether you're looking for a romantic fireplace or a modern style fireplace to entertain guests around, the Signature Series doesn't disappoint. Read on to learn more about this innovative product!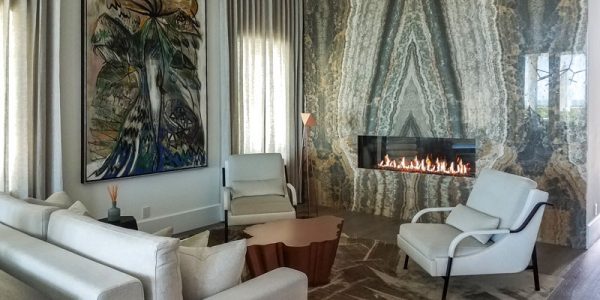 Signature Series Linear Fireplace Features & Benefits
Open (with firescreen) or Sealed (dual pane glass cooling) viewing area
Frameless design
Tallest, fullest flames on the market
Radiant heat and ambiance
Lifetime Warranty: the best fireplace warranty available, guaranteed
Multiple control options
No unappealing intake or exhaust vents
Flexible installation
Available with type B vent or class A flue.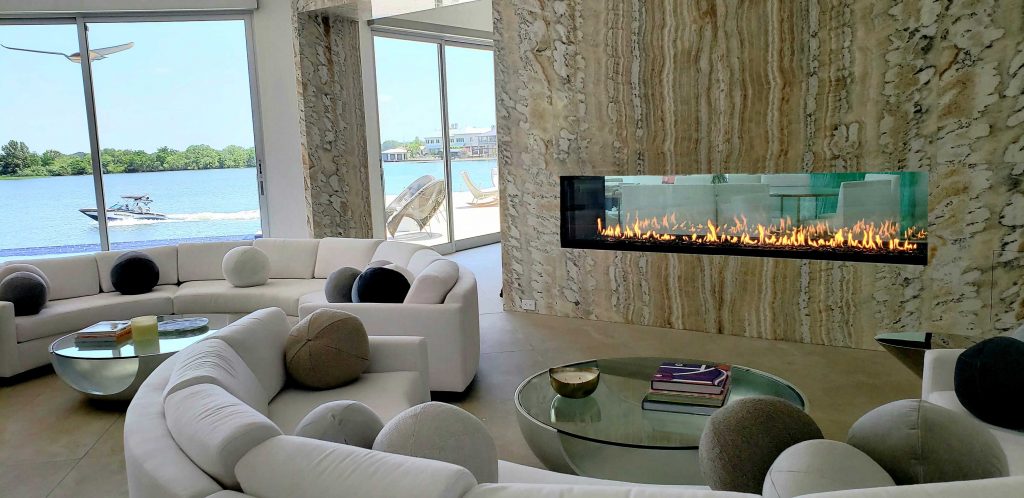 The Signature Difference
The only open or sealed linear gas fireplaces, exclusively from Acucraft!
At Acucraft we like to keep it simple. Share with us your fireplace dreams & goals; let us guide you through design, build, delivery & completion; and enjoy a lifetime of making memories with friends and family next to your signature fireplace! Learn more about The Signature Difference and how it compares to the competition:
Acucraft Signature Series Fireplaces:
Open or Sealed Viewing Areas
Modern, Frameless Design
No Unappealing Vents Required
Tallest Flames on the Market
Radiant Heat & Ambiance
Commercial-Grade Components & Materials
Safe & Simple Installation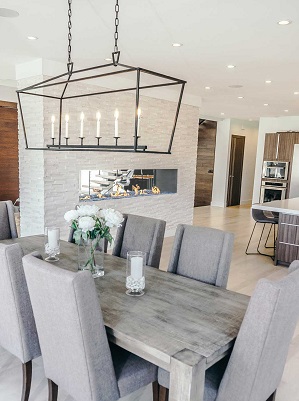 Other Fireplaces:
Sealed viewing area only
Vents required above & below the fireplace
Small, uneven flames
More heat than you desire
Cheap, thin materials with unreliable components
Complex installation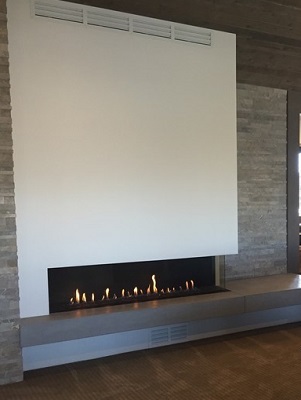 Signature Series Gas Fireplace FAQs
What are the Signature series gas fireplaces?
The Signature series gas fireplaces are offered exclusively at Acucraft. These linear gas fireplaces come in a variety of sizes ranging from 4 to 8 feet long and styles including, indoor/outdoor, single sided or see through. Each type of Signature series fireplace offers unique benefits depending on your needs. Acucraft's Signature series fireplaces are also the only fireplaces on the market that can have a sealed and open viewing area thanks to our conversion kits.
Why should I get a Signature series fireplace from Acucraft?
Signature gas fireplaces have the tallest, fullest flames on the market and are versatile to fit your needs. With a variety of options for finishing, viewing areas, sizes, and controls, these fireplaces are customizable and guaranteed to enhance the aesthetic of your space. These fireplaces also come with a lifetime warranty and commercial-grade components and materials.
How much do Signature series fireplaces cost?
Signature series gas fireplaces from Acucuraft start at $5,100 for our single sided fireplaces. Costs will vary depending on dimensions, finishing options chosen, accessories, glass vs. open, and viewing areas. To get a better idea of the cost of your dream fireplace, request a quote from one of our fireplace experts.
Powered by HTML5 Responsive FAQ
Connect with a Fireplace Expert Today from the Comfort of Your Home: 888-317-6499!
SIGNATURE Fireplace Styles
Single-Sided
See-Through
Indoor/Outdoor
4′, 5′, 6′, 7′ or 8′ viewing length
20″ viewing height
Finishing Options & Media
Glass Media
Lava, River Rock & Stones
Driftwood Logs
Mesh Interior
Porcelain Reflective Panels
LED Lighting
Signature Series Linear Gas Fireplace Customer Photos