THE SIGNATURE SERIES: The Only Open or Sealed Linear Gas Fireplaces on the Market
Exclusively from Acucraft
Our Signature Series takes linear fireplaces to the next level:
Open or Sealed Viewing Area
Clean, Frameless Design
Tallest, Fullest Flames on the Market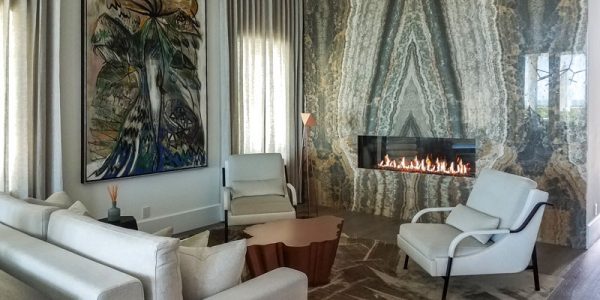 Fireplace Features & Benefits
Open (with firescreen) or Sealed (dual pane glass cooling) viewing area; with 10-minute conversion kit
Frameless design; install your finishing materials to the face frame of the fireplace creating a seamless look
Tallest, fullest flames on the market delivering radiant heat and ambiance
Commercial-grade components & materials designed for residential or commercial applications
Lifetime Warranty: the best fireplace warranty available, guaranteed
Versatile interior finishing options including mesh backer for any non-combustible materials
Easily control your fireplace through your home automation system, remote control, or on/off switch
No unappealing intake or exhaust vents within your space required due to our clean fireplace design
Flexible installation: right or bottom intake, no special framing required, zero-clearance, firebox ships in one piece
Available with type B vent or class A flue.
The Only Open or Sealed Fireplaces Available
Whether you're curled up next to the fire with your favorite book and a glass of wine, or hosting an event, a Signature fireplace is the perfect focal point for your home. Enjoy the traditional ambiance of an open hearth fireplace, or protect those little hands & fingers with our dual pane glass cooling system.
That's right, our Signature Series are the only linear gas fireplaces on the market that can be enjoyed sealed with glass or open with no glass, with the ability to switch whenever you want, and in only 10 minutes! Finally a fireplace with real flexibility!
The Signature Difference
Say no to other boring fireplace manufacturers and stores, and say YES to the fireplace of your dreams! With an Acucraft Signature Series fireplace you'll be enjoying your fireplace for a lifetime. So what makes the Signature Different?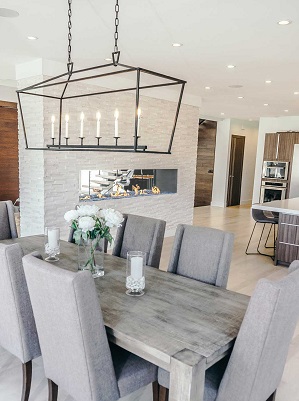 Acucraft Signature Series Fireplaces:
Open or Sealed Viewing Areas
Modern, Frameless Design
No Unappealing Vents Required
Tallest Flames on the Market
Radiant Heat & Ambiance
Commercial-Grade Components & Materials
Safe & Simple Installation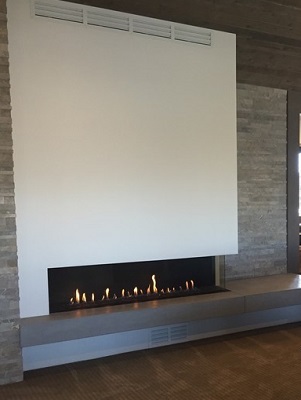 Other Fireplaces:
Sealed viewing area only
Vents required above & below the fireplace
Small, uneven flames
More heat than you desire
Cheap, thin materials with unreliable components
Complex installation
Don't waste time with stores or fireplace dealers,  Connect with a Fireplace Expert Today from the Comfort of Your Home!
SIGNATURE Fireplace Styles
Single-Sided
See-Through
Patent-Pending Indoor/Outdoor
4′, 5′, 6′, 7′ or 8′ viewing length
20″ viewing height
10-Minute Conversion Kit
Finishing Options & Media
1/4″ Glass Media
1/2″ Glass Media
River Rock
Semi-Polished Stones
Polished Stones
Lava Rock
Driftwood Log Set
Mesh Interior
Black Porcelain Reflective Panels
LED Lighting with Remote
Signature Series Linear Gas Fireplace Gallery
Click on image to zoom in