The Timeless Gas Fireplace Series
Exclusively from Acucraft.
Enjoy the traditional ambiance of a wood-burning fireplace with the flick of a switch, combined with the tallest, fullest flames on the market.
Every Acucraft fireplace is crafted with purpose. By working factory-direct you'll receive the one-on-one attention your project deserves, and ensures you receive the fireplace you desire. Our Timeless Series combines form and functionality with gorgeous towering flames and several sizes and styles to fit your needs.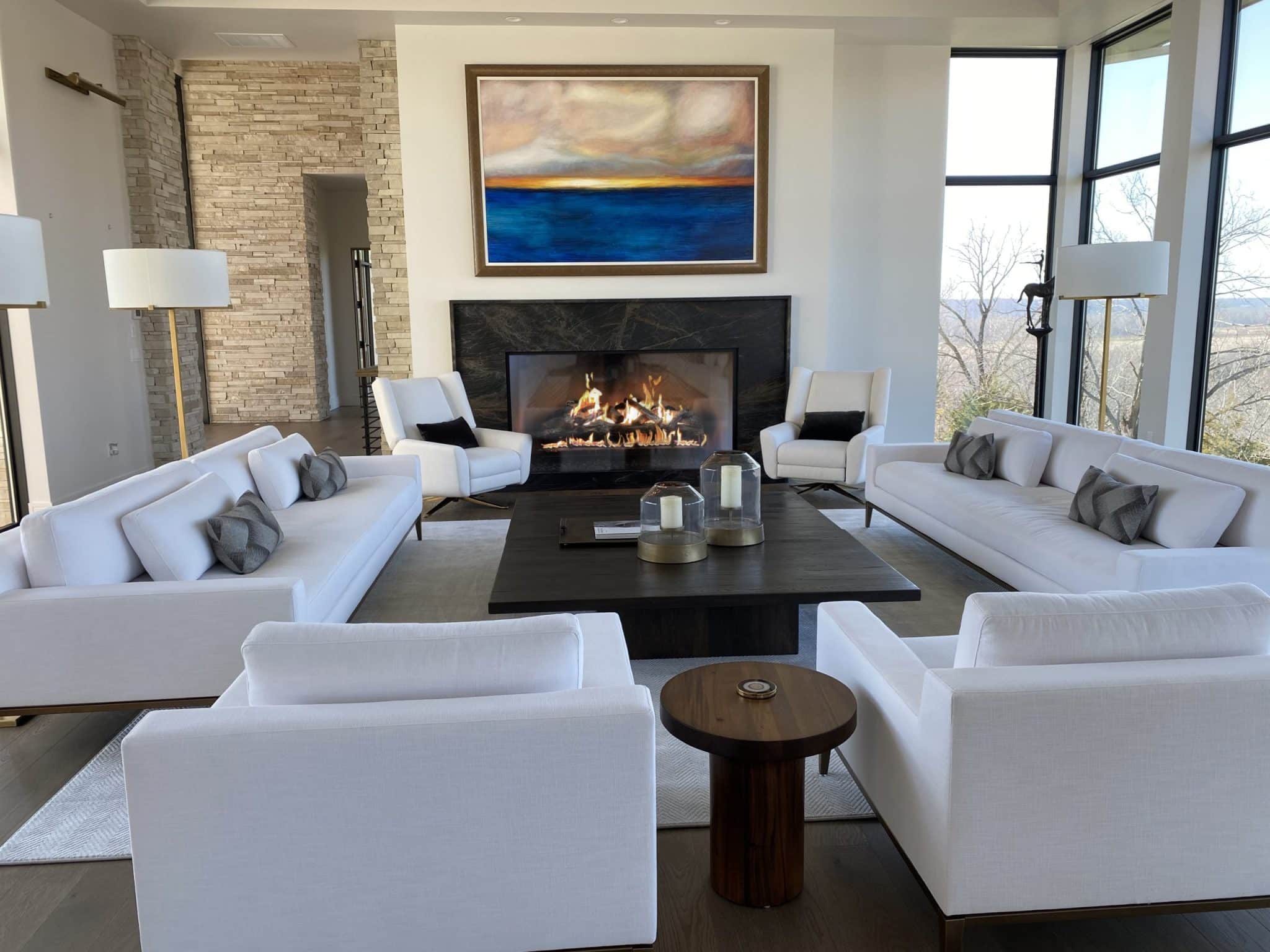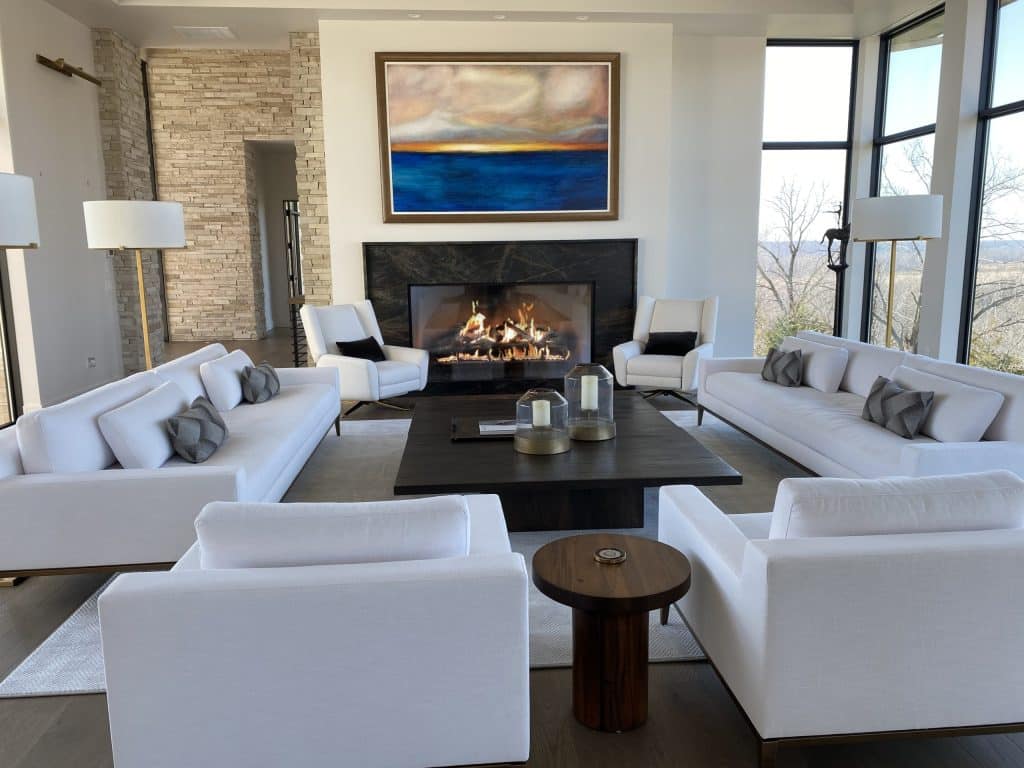 Enjoy classic tapered walls with our single-sided style; seamlessly transition between two spaces with our beautiful see-through style; or lavish in an indoor/outdoor style for year-round enjoyment around a fire.
Timeless Gas Fireplace Features & Benefits:
Tallest, fullest flames on the market
Frameless finish
Dual-pane glass cooling system or single-pane with firescreen
Optional Heat Management System
Tapered walls & back (on single-sided units)
Multiple logset styles & sizes with the most realistic logs
Flexible installation (multiple intake options)
Our Timeless Gas Fireplaces are available in multiple sizes and styles:
36″ wide x 36″ tall
36″ wide x 42″ tall
36″ wide x 48″ tall
48″ wide x 36″ tall
48″ wide x 48″ tall
Indoor/Outdoor (Two Sided)
See-Through (Two Sided)
Single Sided (Front Facing)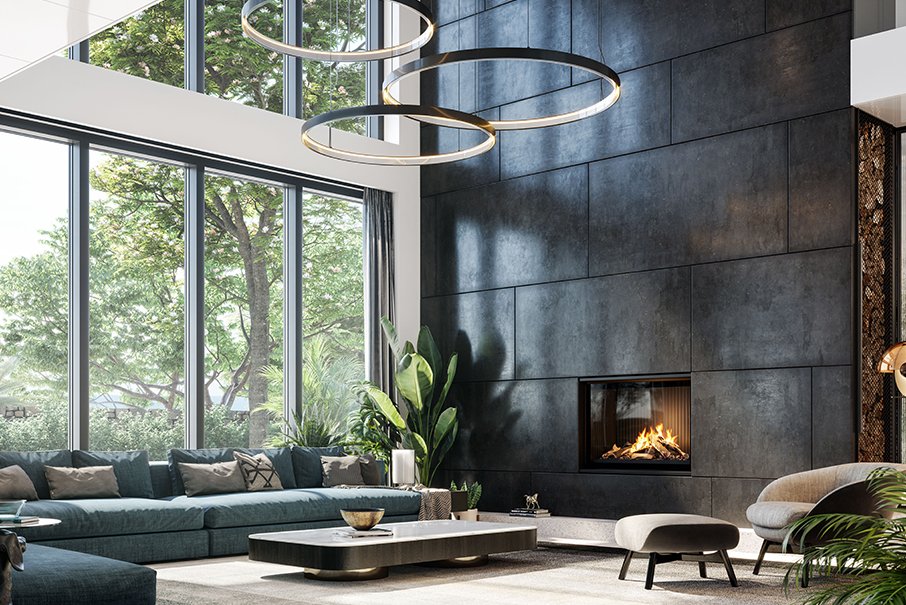 Each Timeless fireplace comes with a natural gas (NG) or propane (LP) burner boasting the tallest, fullest flames on the market. Accompanied by natural volcanic lava rock, our luxury logsets provide a hyper-realistic appearance perfect for a traditional-shaped firebox. Choose from three styles: driftwood, weathered oak, or charred weathered oak.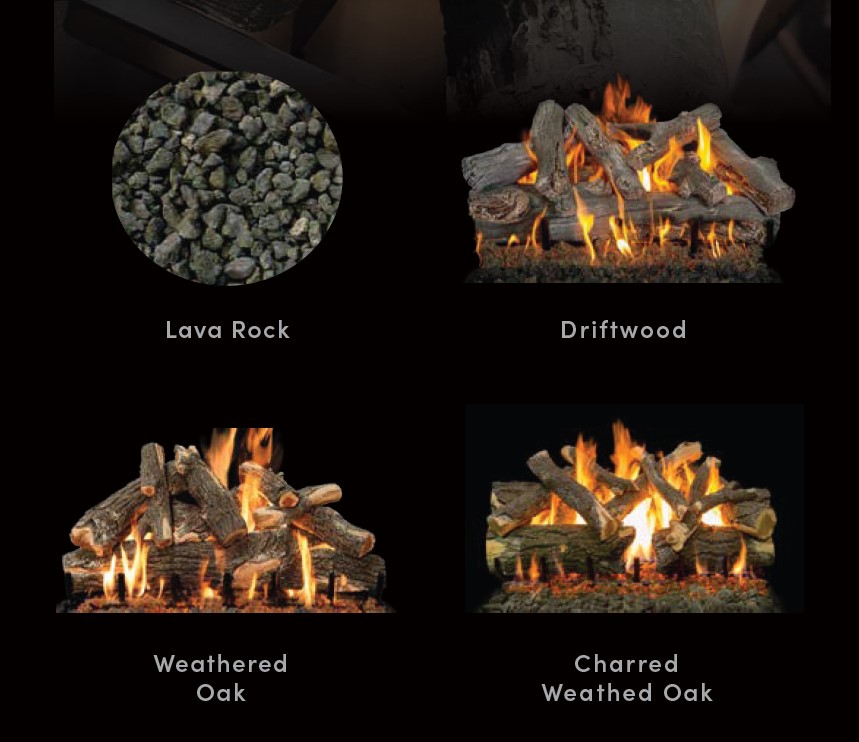 Acucraft's Heat Management System
Enjoy the cozy warmth of a fire with our new heat management system. Pulling air from your space into our internal heat exchanger which is then warmed and vented back into your space.  Our kit includes a connector boot, 303 CFM pusher fan with variable speed control, auto-damper, and 25′ of flex venting.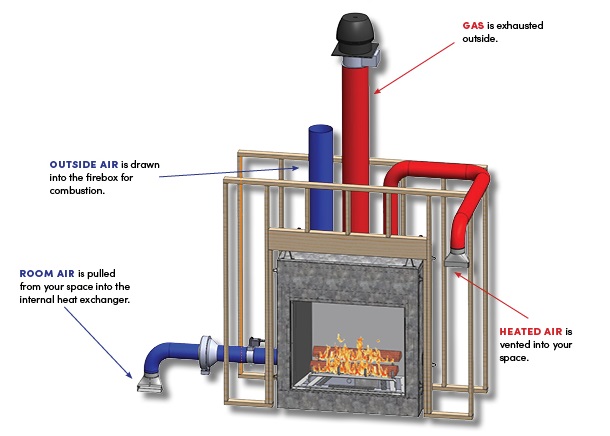 The Best Fireplaces with Logs
At Acucraft, we believe in providing the highest quality fireplaces at a price you can appreciate, and our Timeless Series encompasses just that. With several sizes and styles to choose from, we know you'll find the fireplace you've been dreaming about. 
Say "no" to boring, mass-produced fireplaces, and instead say "YES" to a fireplace you can enjoy for a lifetime. Join the thousands of happy Acucraft Fireplace customers! Speak with a fireplace expert today to get started: (888) 317-6499 or simply fill out the form on this page to request more information.
Classic Gas Fireplaces
Clean, Timeless Design
Gorgeous, Towering Flames
Multiple Sizes & Styles Available
Optional Heat Management System
Backed by a Lifetime Guarantee
Handmade in Big Lake, Minnesota