Our commitment is handcrafted into every fireplace.
Over 13,000 families have been making memories around their fireplaces since 1979.
American Made.
Every Acucraft fireplace is engineered and manufactured to your exact needs, and is hand-built at our facility in Big Lake, MN. Built to last with a 100% Lifetime Guarantee.
Buy Direct.
Don't waste time with stores or fireplace dealers, connect with our experts without leaving the comfort of your home. Connect with us today to begin the process of your vision or request A product brochure to learn more.
We Make It Simple.
Share with us your fireplace dreams & goals And let us guide you through design, build, delivery and the full completion process. Enjoy making lasting memories with friends and family.
Complimentary brochures to help you plan.
At Acucraft we know you want a fireplace that stands out. In order to do that you need a one-of-a-kind fireplace. Stop being frustrated with limited, boring, mass-produced products! Be inspired by some of our past projects and find a truly unique fireplace that you will love forever.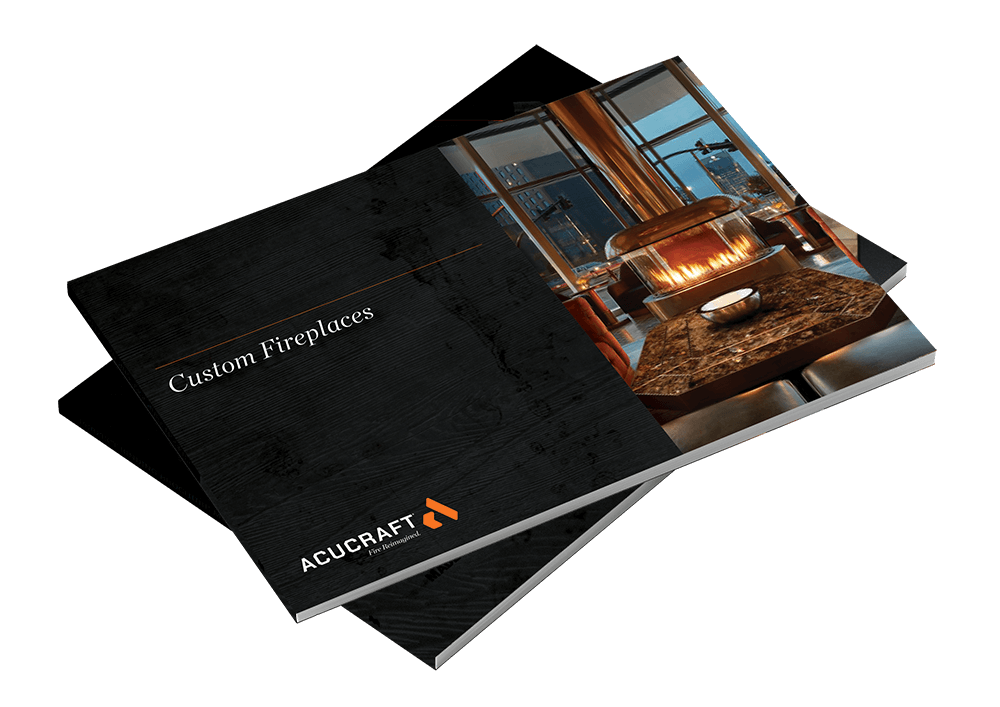 The Acucraft Difference
Chris worked closely with the Acucraft Fireplaces Team to find the perfect fireplace for his new multi-functional venue, The Podium. "It's the first call I make when we need a fireplace…I couldn't recommend them anymore, it's been fantastic working with their team."
Chris Carlson, ERX Motor Park, Elk River, Minnesota
Let's start a fire, together.
Boston Best Construction – Custom Gas Linear Fireplace
"I have this fireplace and it's the best investment we did in our new construction home…everyone loves it!"
– Eduardo Muniz, Boston Best Construction