Double Sided Fireplaces
Seamlessly divide two spaces with Acucraft's double sided wood burning fireplaces!
A double sided fireplace wood burning, also known as a see-through, fireplace is a seamless way to experience the comfort and ambiance of wood crackling and roaring flames from two separate spaces. Choose from our classic Hearthroom fireplaces or create something truly one-of-a-kind with our custom fireplace design options.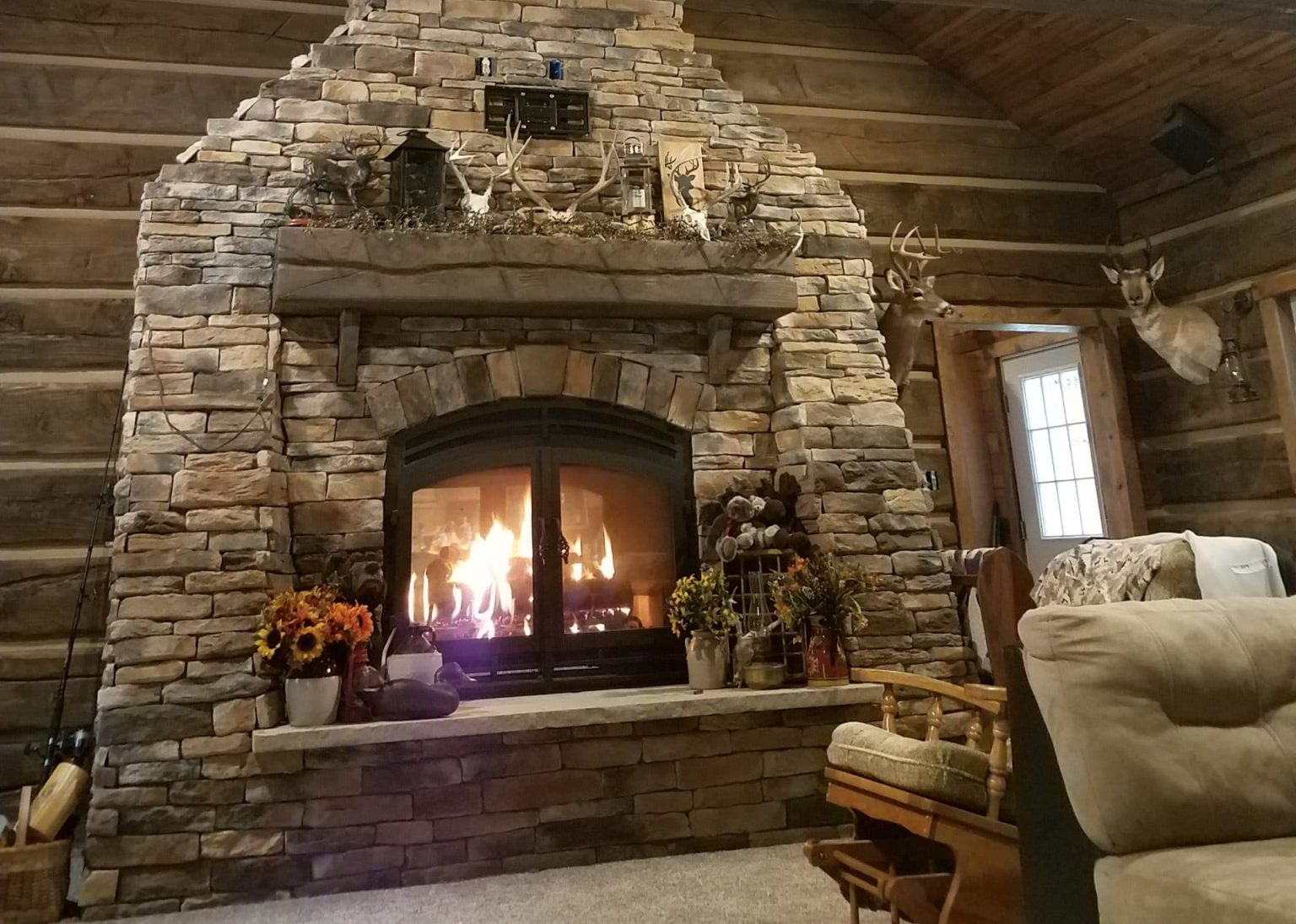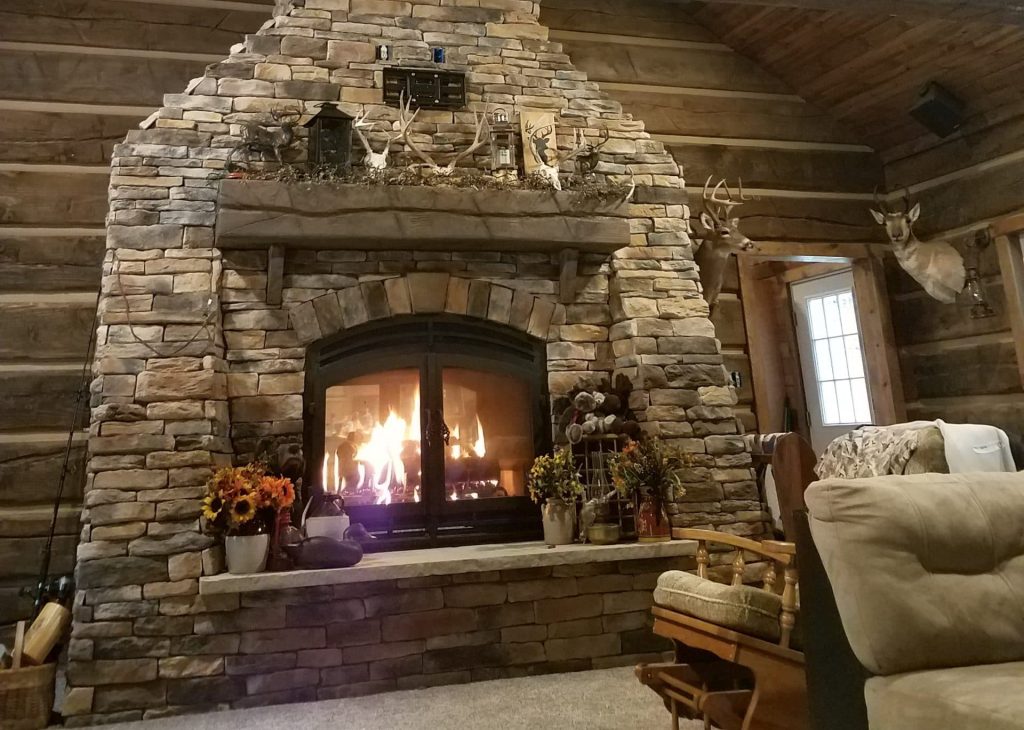 Wood Fireplace Supplemental Warmth
Acucraft's double-sided wood fireplaces offer enough supplemental warmth to keep your home, cabin, or vacation property completely comfortable. The natural warmth and cozy aroma of burning logs will create an ideal atmosphere in your space and ensure lasting memories. Indoor comfort is one of our top priorities as our double-sided wood-burning fireplaces use 100 percent outside air for combustion, which helps you avoid feelings of stuffiness inside the home or property.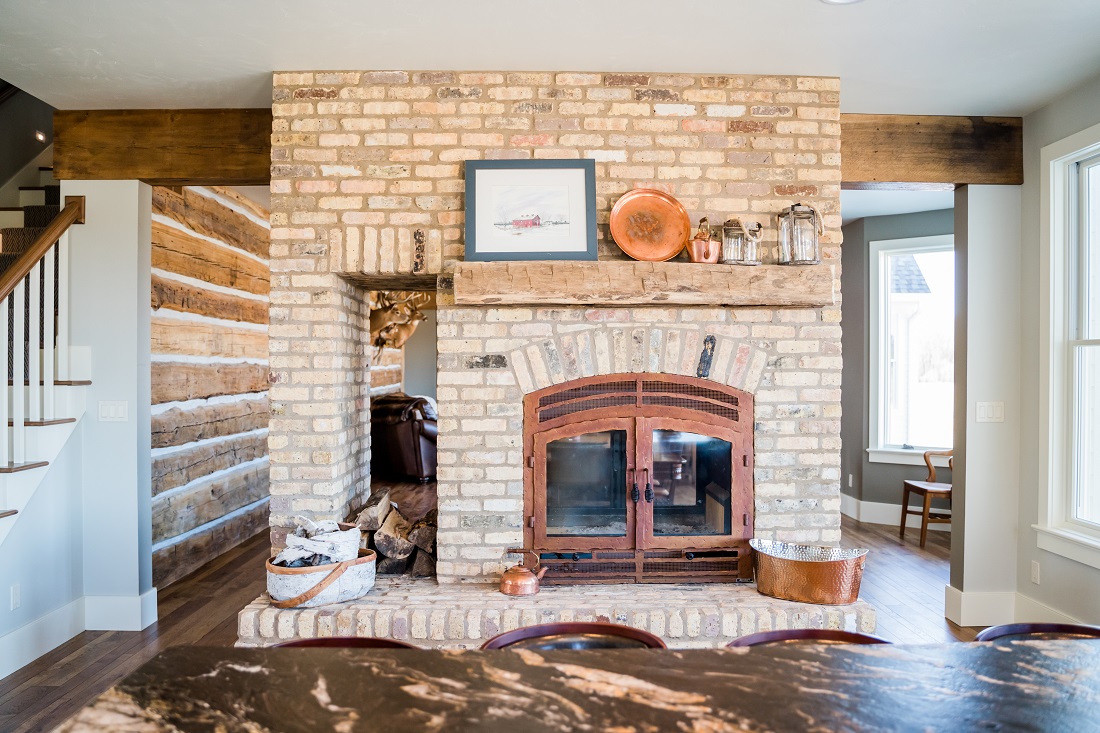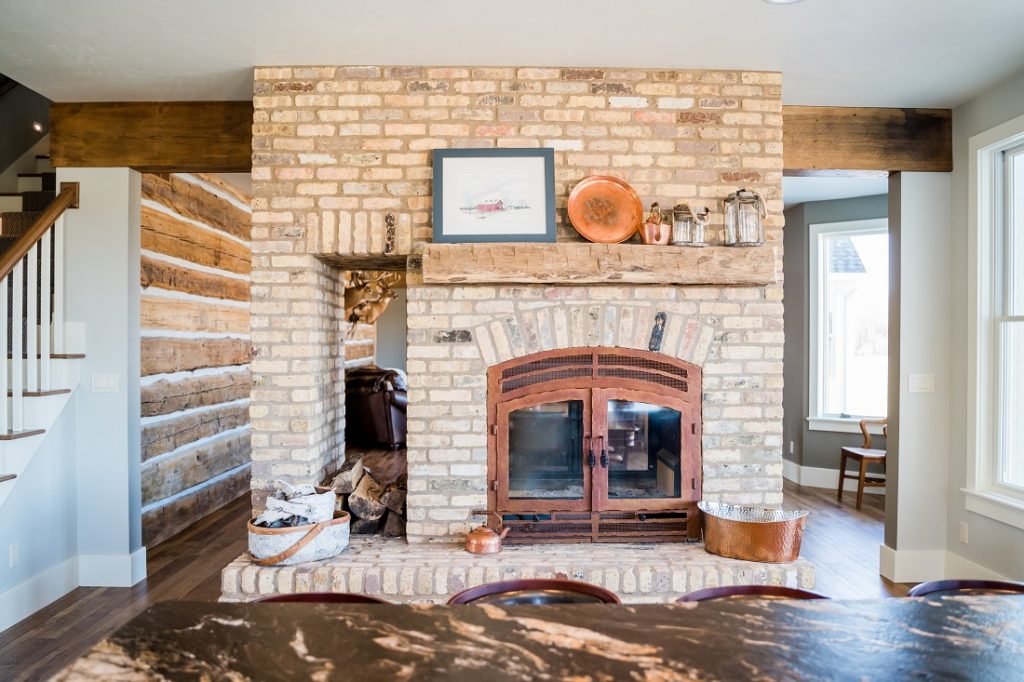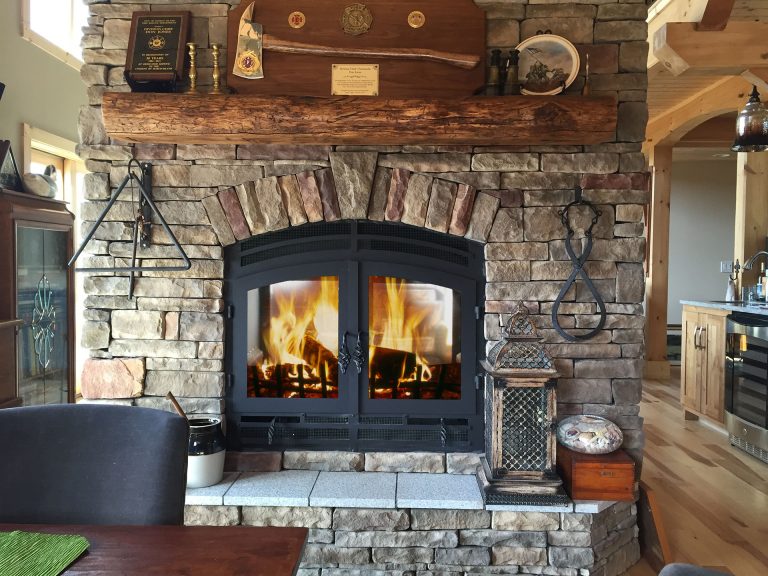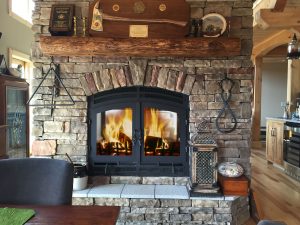 But, before we get too far into the advantages of a see-through wood fireplace and make you fall in love with this product, it's important to clarify a common misconception.
See-Through vs. Indoor-Outdoor Fireplaces
A double sided wood fireplace is designed for indoor use only. It is often used as an elegant divider between two rooms or a stylish way to break up the blank wall space in one large space. This style of wood fireplace is not built into the external wall of your home. At Acucraft, we call that option an "indoor/outdoor" wood fireplace and you can find all the information on that product by clicking on the link.
Any multi sided wood fireplace can be manufactured and installed as an indoor/outdoor fireplace. We want to make sure you're daydreaming about the right product before it gets added to your wish list.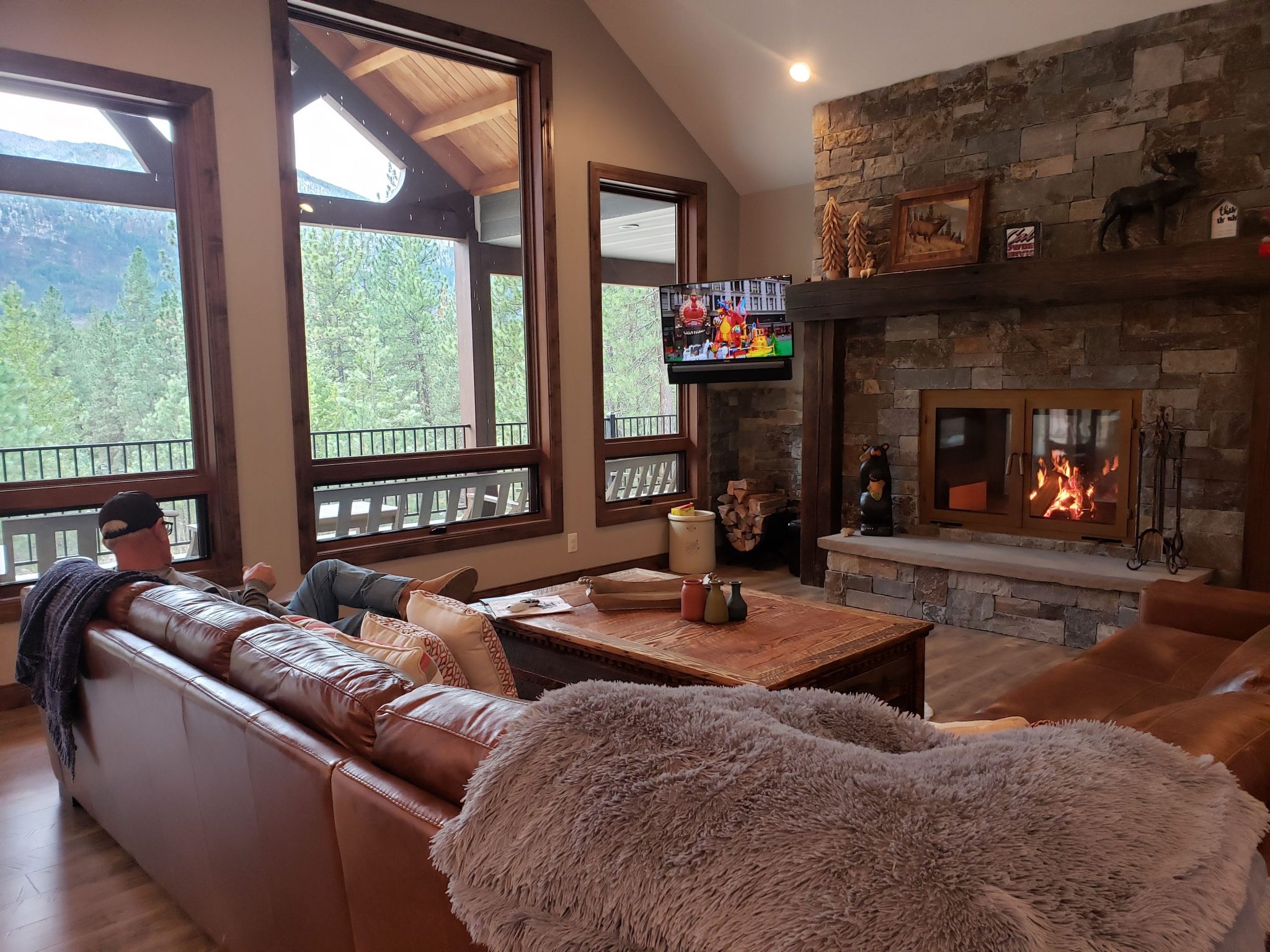 Double-Sided Wood Fireplace Features & Benefits
Enjoy one fireplace from two spaces
Air-tight sealed doors
Open fireplace design to operate with the doors closed, open or fully removed
100% outside air for combustion
Multiple viewing area sizes including 36″, 44″ or 48″
Custom sizes available
Style options to fit every aesthetic & personality
2 sets of operable doors
Cutting-edge air movement technology
Warm air can be circulated or expelled
Looking for more inspiration? Check out our Double-Sided Fireplace Ideas: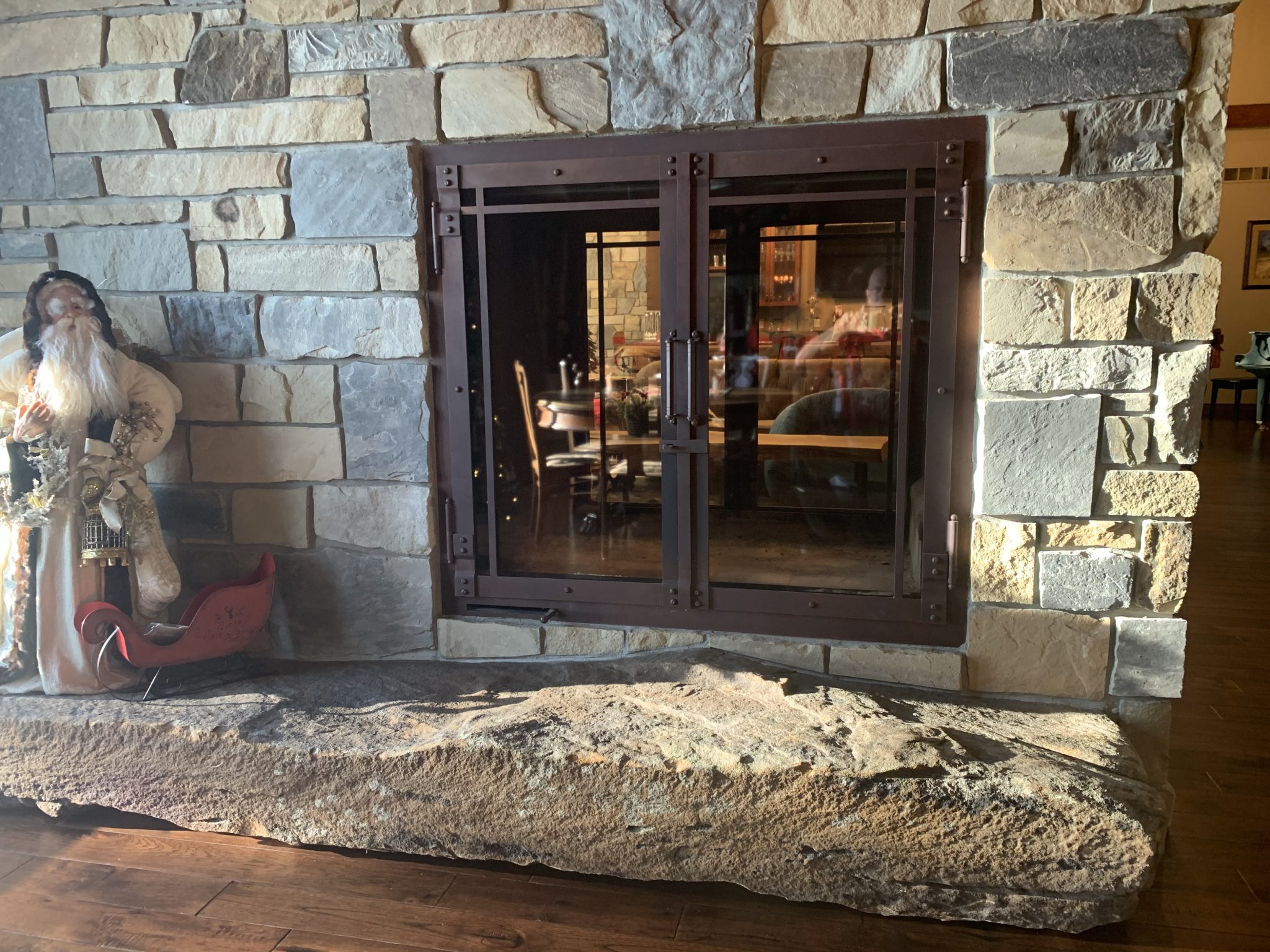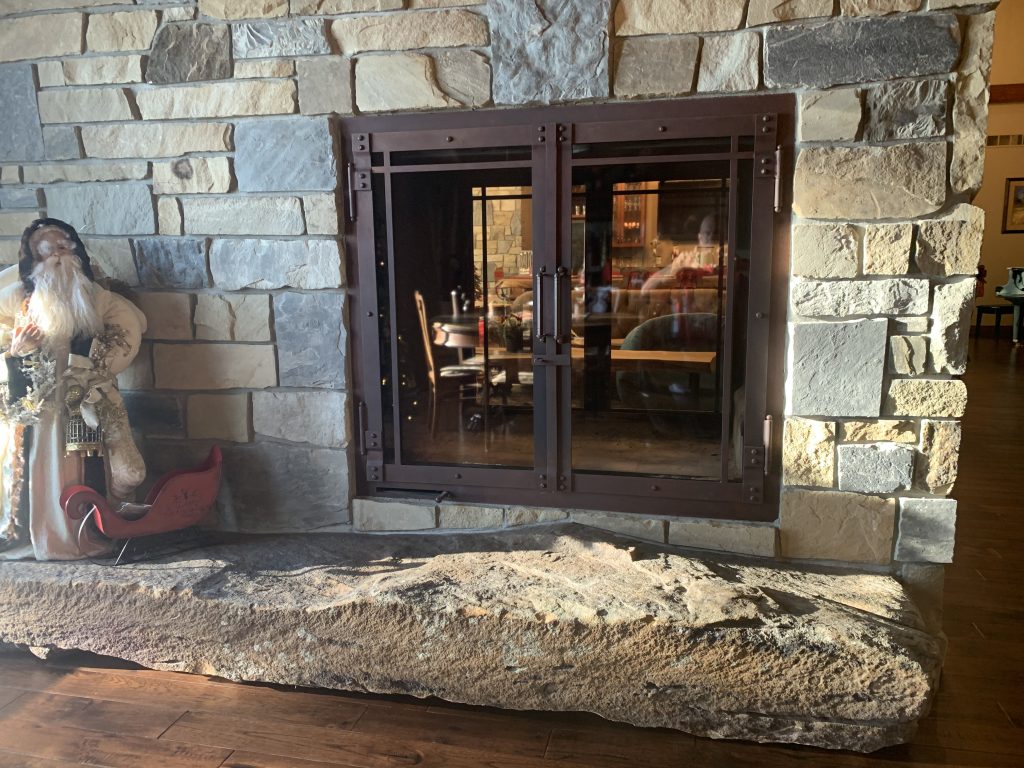 Why You Should Choose an Acucraft Fireplace
Our style and size options allow you to create a perfectly unique aesthetic and ambiance in your home. Whether your style is modern, traditional, or rustic, and your preferred finish is patina, clavos, or hammered, we'll craft a see-through wood fireplace that satisfies your creative flair and reflects your personality. Our standard viewing areas range from 36 to 48 inches but we're happy to customize a double-sided fireplace to any dimensions you desire.
Our list of add-on options is extensive too. Tired of traipsing outside to the grill in subzero temperatures? Add an adjustable stainless steel BBQ grill inside your fireplace. Want to capture that feeling of roasting marshmallows while stretching your feet out around the campfire? Add firescreens to operate your double-sided fireplace without doors.
See-through wood fireplaces also come with the added bonus of having two sets of operable doors, which provide all-around convenience for stoking the fire from multiple spaces or keeping newly split logs out of view and out of the way. Also note, any see-through wood fireplace style you like can be manufactured and installed on an external wall as an indoor/outdoor fireplace. We're happy to make whichever product you love match your renovation goals.
Aesthetics and functionality are the final components of our industry-leading offerings. Stunning masonry solutions, cutting-edge air movement technology, and a vast array of door styles and finishes will make your fireplace the true focal point of your home or property.
Speak with a Fireplace Advisor Today to Start Your own Fireplace Journey: (888)317-6499
Double Sided Fireplace Models
Fireplace Finishing Options
Arched or Rectangular Fronts & Doors
Single or Double Doors
Multiple Handle Options
Standard Black Matte Finish
Patina Finish
Hammered Finish
Forged Finish
Rustic Finish
Medieval Finish
Multiple Grid Styles
Fire Screen
See-Through Wood Fireplace Gallery
Click on image to zoom in