Front Facing Wood Fireplaces
Choosing front facing wood fireplaces is about building your home's identity, adding long-term value, and creating a centerpiece around which your room's ambiance can be built.
When it's time to relax, put your feet up, and enjoy each other's company, there's nothing more gratifying than the smell of freshly cut logs and the soothing crackle of flames on a cool evening.
By capturing that cozy aesthetic and feel, your front-facing wood fireplace can build an atmosphere that will create memories and add financial and sentimental value to your home or property. Adding a fireplace can be a big decision, but imagine the immediate and long-term benefits of installing one in your home, cabin, or vacation property.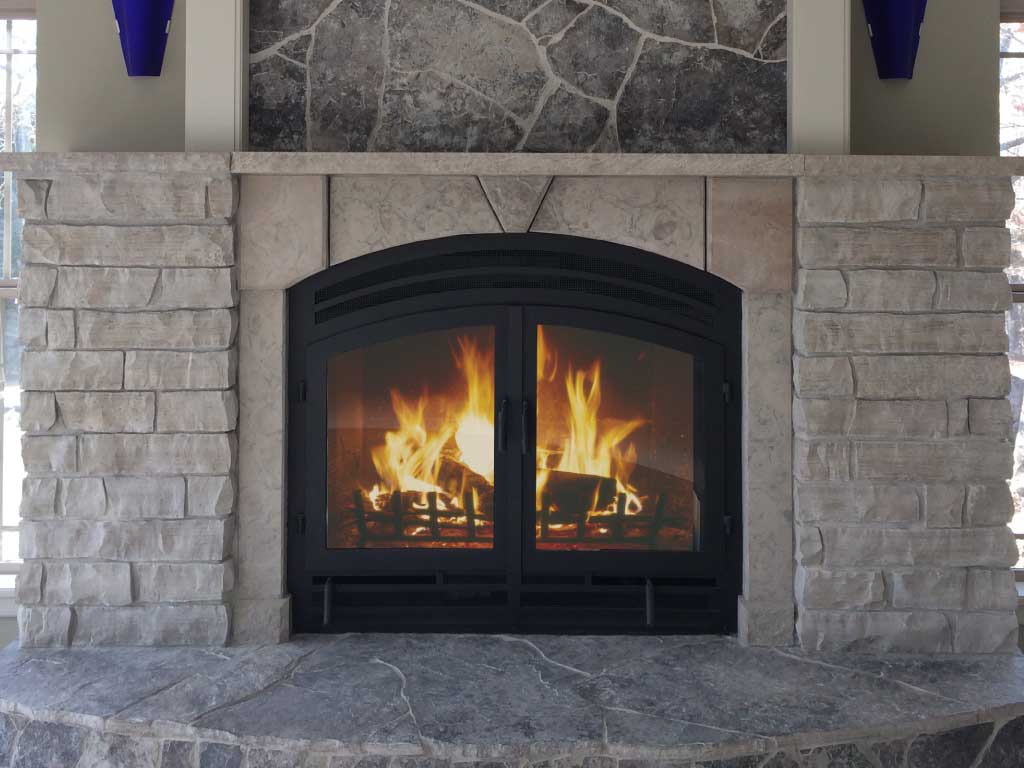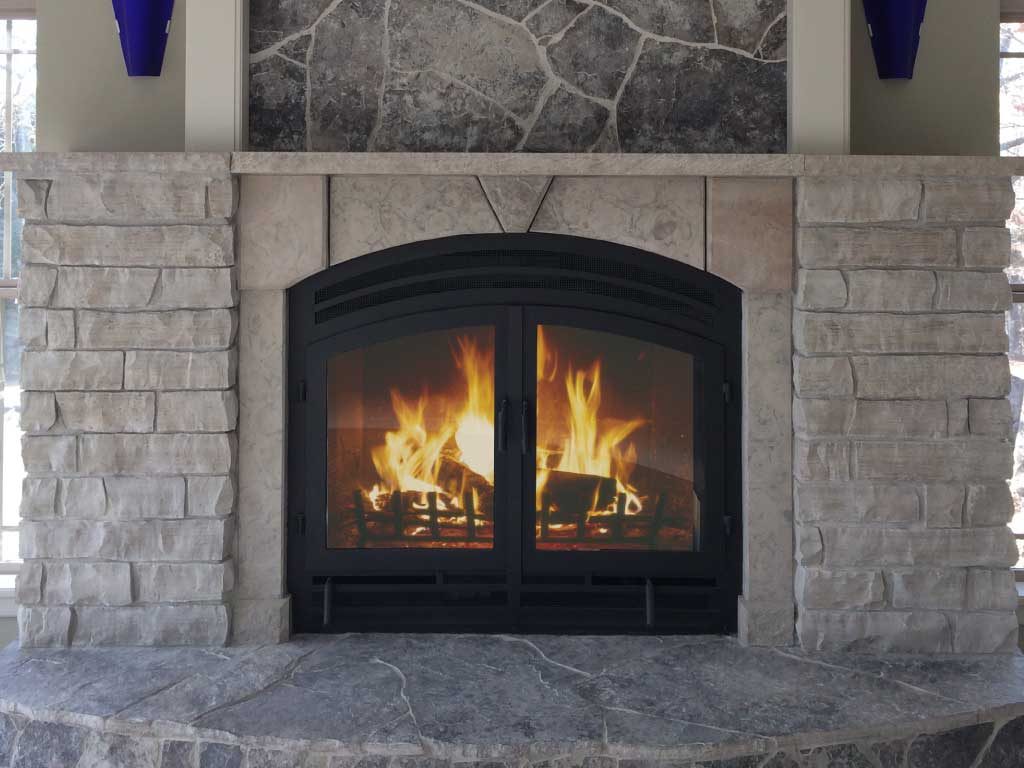 Front Facing Wood Fireplace Features & Benefits
100% outside air for combustion
Style options to fit every aesthetic & personality
Cutting-edge air movement technology
Heated air can be circulated or expelled
Our front facing wood burning fireplaces are one-sided, which keeps them discreet during warmer months but able to quickly transform into the room's focal point when the kids come home from college or you're hosting guests. They're a sleek option that works with even the most modest wall spaces.
The single-door option provides a wide variety of viewing areas, and if space permits, a double-door fireplace expands the ambiance and heat output considerably.
Indoor comfort is one of our top priorities as our single-sided wood-burning fireplaces use 100 percent outside air for combustion, which helps you avoid feelings of stuffiness inside the home or property. Moreover, once the air is heated, it can be circulated throughout your space to ensure consistent comfort or, if it gets too warm, simply expelled outside.
Aesthetics and functionality are the final components of our industry-leading offerings. Stunning masonry solutions, cutting-edge air movement technology, and a host of finished surrounds will make your fireplace the true focal point of your home or property. But, for those of you with a handyman spirit, a hankering for hard work, and a penchant for power tools, we offer the opportunity to work alongside one of our fireplace advisors to build a truly one-of-a-kind and awe-inspiring wood fireplace together.
Fireplaces Add More Than Just Value
Your fireplace can instantly provide you and your family a peaceful ambiance in your home or property, whenever the mood strikes you. And, if you happen to be entertaining long-lost friends or out-of-town relatives, what better way to provide a welcoming environment than the warmth and coziness of a wood fireplace. They may never leave!
Speak with a Fireplace Expert Today to Start Your Dream Project: 888-317-6499
Front Facing Wood Fireplace Models
Wood-Burning Fireplace Finishing Options
Arched or Rectangular Fronts & Doors
Fully Removable Double Doors
Multiple Handle Options
Standard Black Matte Finish
Patina Finish
Hammered Finish
Forged Finish
Rustic Finish
Medieval Finish
Multiple Grid Styles
Fire Screen