Outdoor Fire Tables
An outdoor fire pit table creates a stunning gathering place your friends, family, and guests will enjoy for years to come.
At Acucraft, our outdoor fire tables are custom made just for you. Our Fireplace Advisers will work with your specifications to create a custom fire pit table uniquely tailored to your outdoor space.
We use only the finest materials to ensure the highest quality product. The combination of high quality materials, expert craftsmanship and gorgeous designs guarantees your outdoor fire pit table will be something truly unique that you won't find anywhere else.
All of our outdoor fire tables are designed to be used in residential or commercial spaces.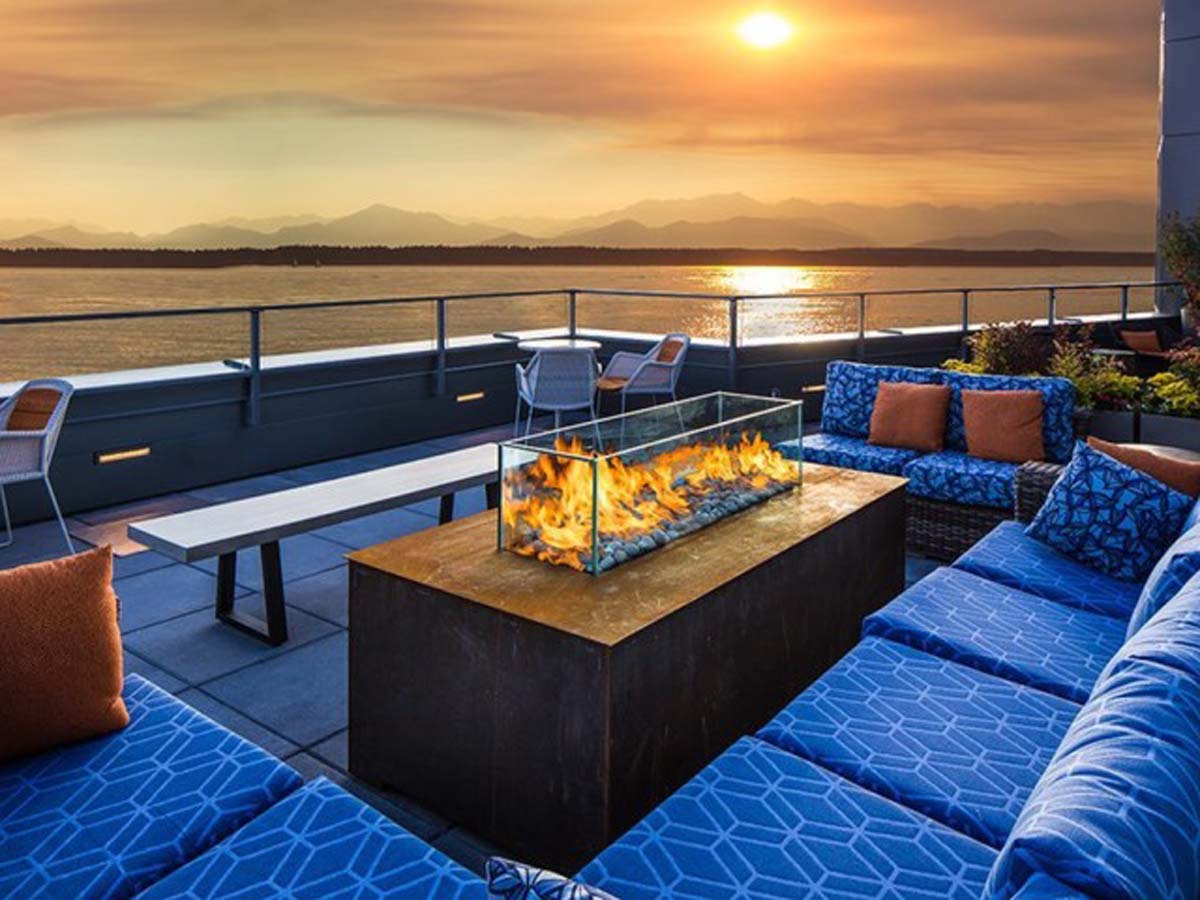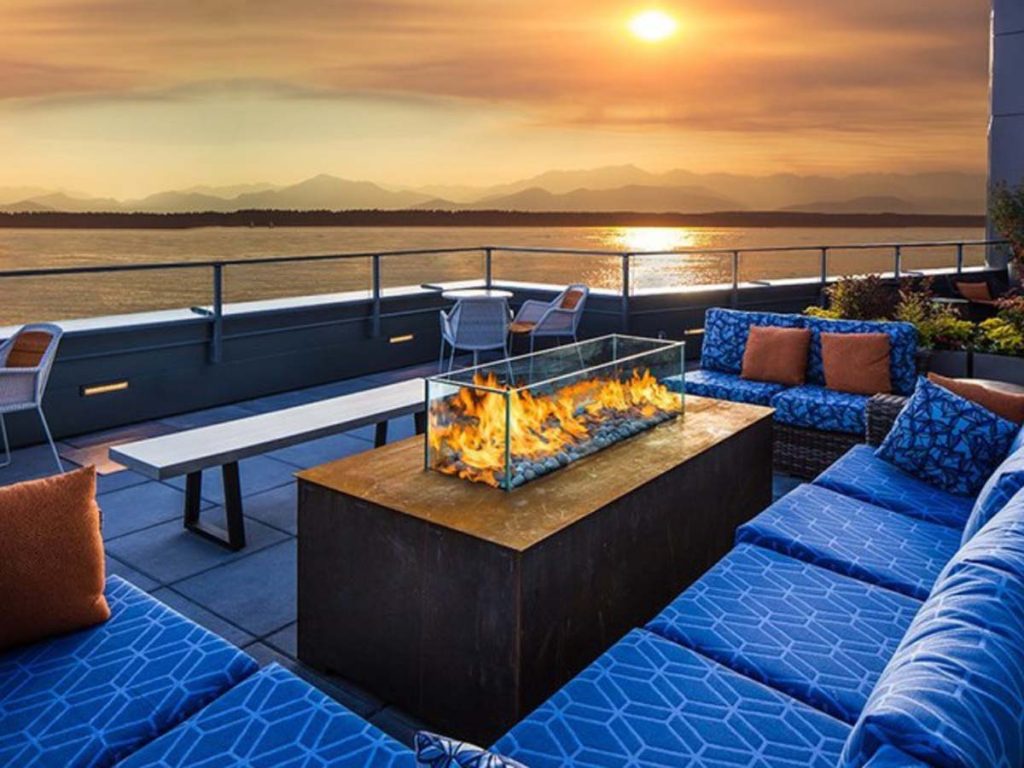 Outdoor Fire Pits
All of our outdoor fire tables (also known as fire pits) include our Bulletproof Ignition System ensuring operation in rain, wind (up to 50 mph), and snow. Our burner systems are crafted with the highest quality materials and are designed out of stainless steel to withstand the elements. Choose from XL Flames (8 inches – 12 inches) or 3XL Flames (18 inches – 24 inches), in any custom styles or length!
Your fire table can be finished with any non-combustible material, or you can choose from popular options including: raw steel, stainless steel (brushed or mirror polished), cor-ten, patina, or a mesh backer to use your own materials.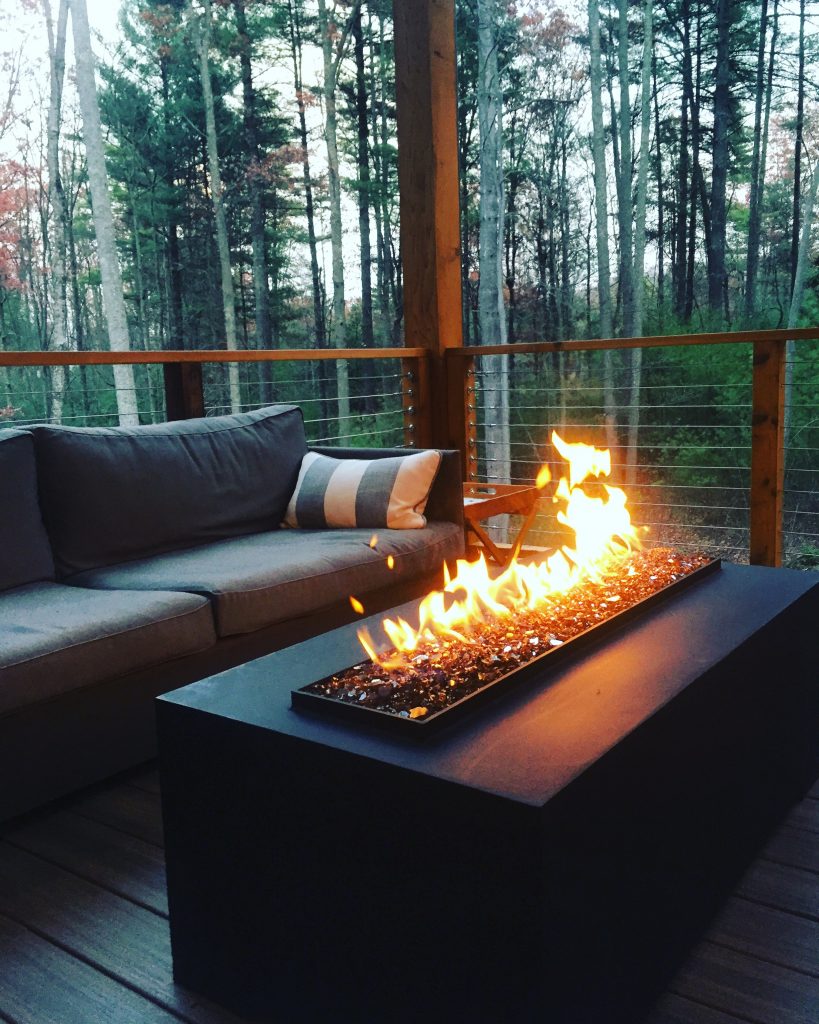 Fire Tables At-A-Glance
Designed & manufactured to your specific needs; any size, any style
Choose XL flames (8″-12″) or 3XL flames (18″-24″)
Constructed out of 12 gauge steel
Includes a stainless steel outdoor burner with our Bulletproof ignition system ensuring operation in rain, wind, and snow
Finish your fire table with any non-combustible materials or choose from popular options including: raw steel, stainless steel, corten, Patina, or mesh backer using your own finishing materials