Gas Fireplace Accessories
YOUR FIREPLACE, YOUR WAY. Add a personal touch to your fireplace with Acucraft's gas fireplace accessories. From decorative accents and the most realistic looking logs on the market, to control systems and open (no glass) viewing areas with monster flames, you deserve the fireplace you have been dreaming of!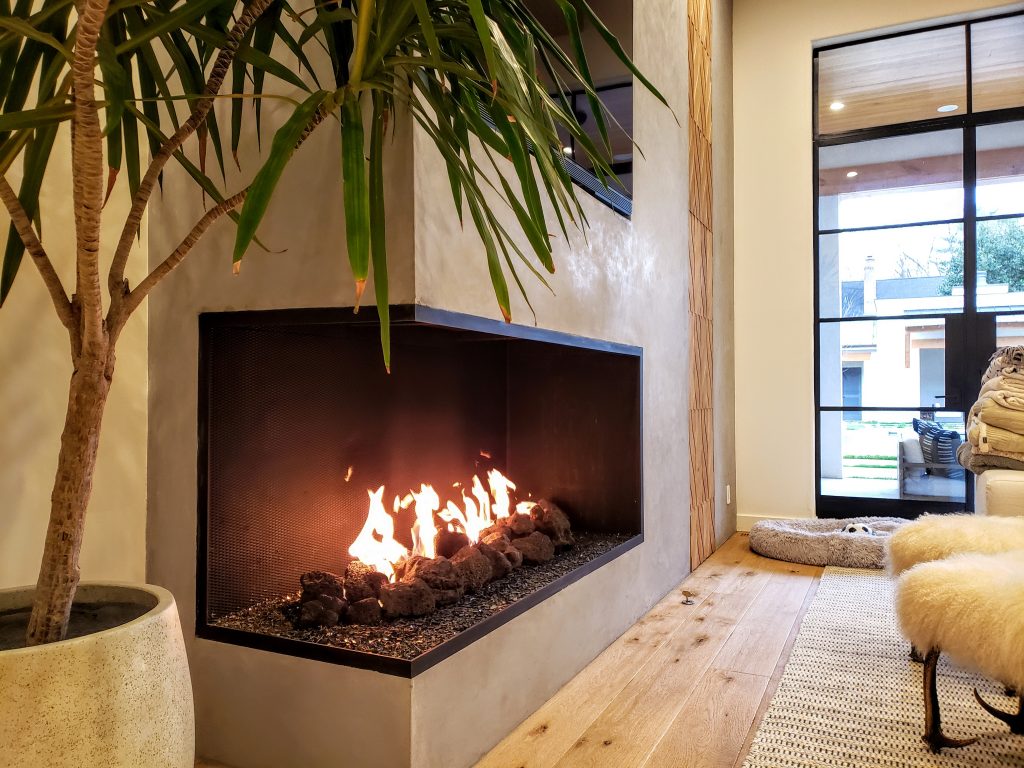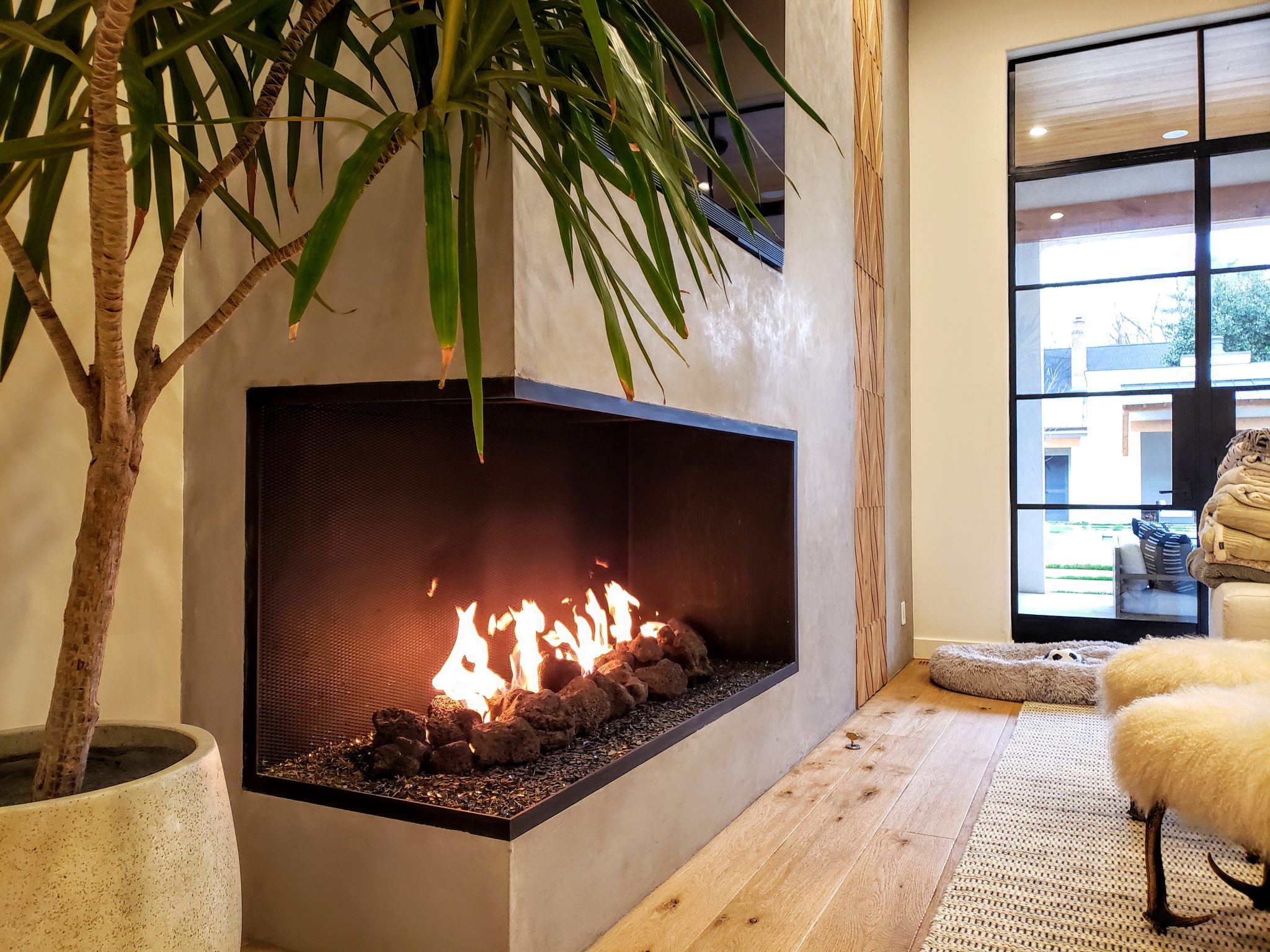 Crushed Glass Media
Choose from 1/4″ or 1/2″ fire glass media in an array of beautiful colors. Our premium reflective glass media enhances the natural color of your flames providing a dancing, glistening appearance.
1/4″ Classic Collection
1/4″ Premium Reflective Collection
1/2″ Classic Collection
1/2″ Premium Reflective Collection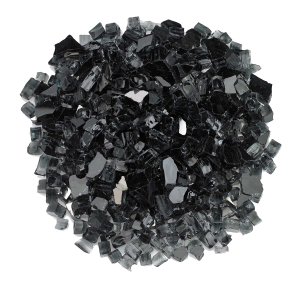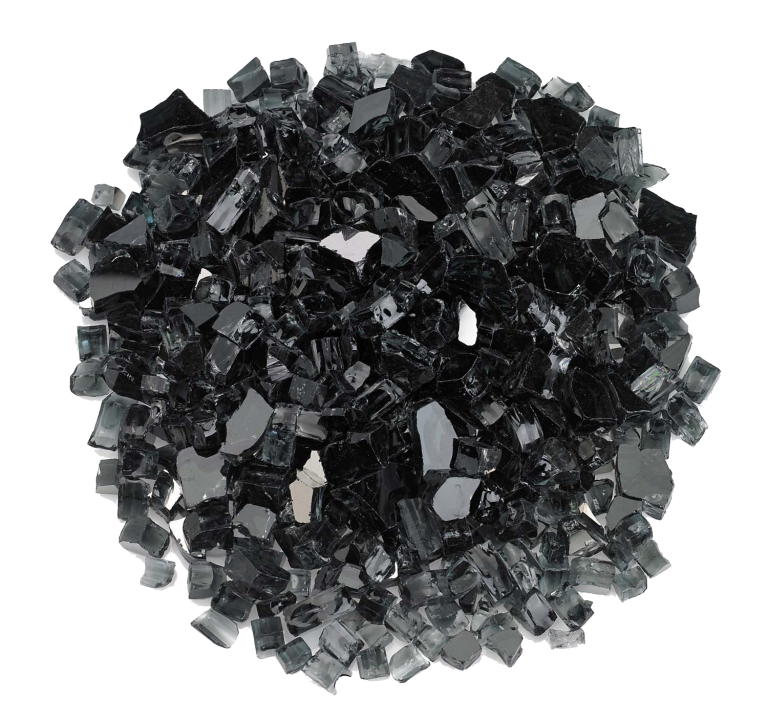 All of Acucraft's gas fireplaces come standard with black, premium reflective glass media as shown above.
Rock & Stone Media
Add a modern flare to your fireplace by adding stones around your glass media. Or, for a more traditional feel accent your flames or logs with lava rock.
Semi-polished stones in gray, light gray, or ivory/tan
Glossy stones in gray or light gray
River rocks in terracotta, slate, ivory, designer, or assorted colors
Lava rock in black or red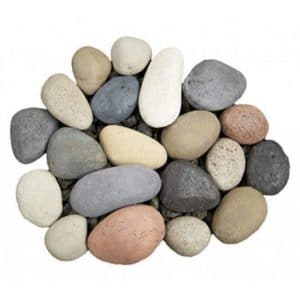 Designer river rocks shown above.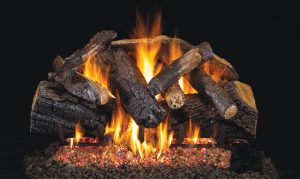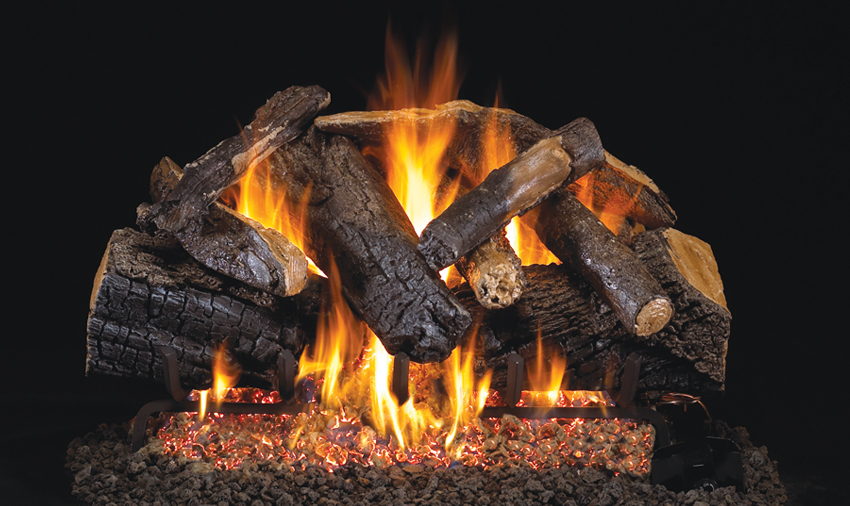 Charred gas logset shown above.
Start Your Own Fireplace Project Today by Clicking on One of the Buttons Below!
Interior Firebox Options
Finish the interior of your fireplace with attractive features like firebrick or reflective porcelain panels creating a never-ending flame. With our wire lath backer you can adorn your gas fireplace with materials of your choice!
Black Reflective Porcelain Panels
Standard Firebrick
Custom Colored Firebrick
Wire (Mesh) Lath Backer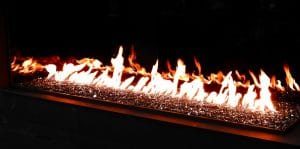 Black porcelain panels provide an endless flame reflection, shown above.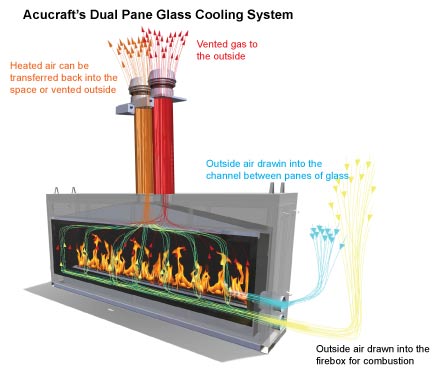 Acucraft's patent-pending glass cooling system shown above.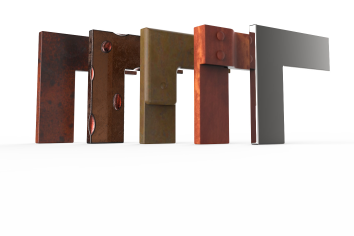 Acucraft's frame finishing options shown above.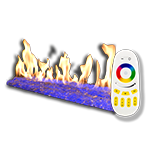 Acucraft's frame finishing options shown above.
Speak with a Fireplace Expert today and get started on the fireplace you've been dreaming about: 888-317-6499
Popular Gas Fireplace Accessories