See Through Gas Fireplaces
Whether you're looking to separate a living room from your kitchen or divide your master bathroom from your bedroom, our custom see through gas fireplaces (also known as a double sided fireplace) offer an elegant viewing solution that adds value and ambiance.
Create a unique custom gas fireplace for your space or choose from popular styles that boast the tallest flames on the market! Our SIGNATURE series promises to transform your living room or home office into your own personal retreat. Our see-through fireplaces and our popular see-through gas fireplace indoor/outdoor can be enjoyed sealed (featuring dual-pane glass cooling) or open (featuring a fire screen and no glass). Converting from one option to the other is seamless and takes just 10 minutes using one of our specialized kits. Choose from our flexible venting options including a direct vent see-through gas fireplace.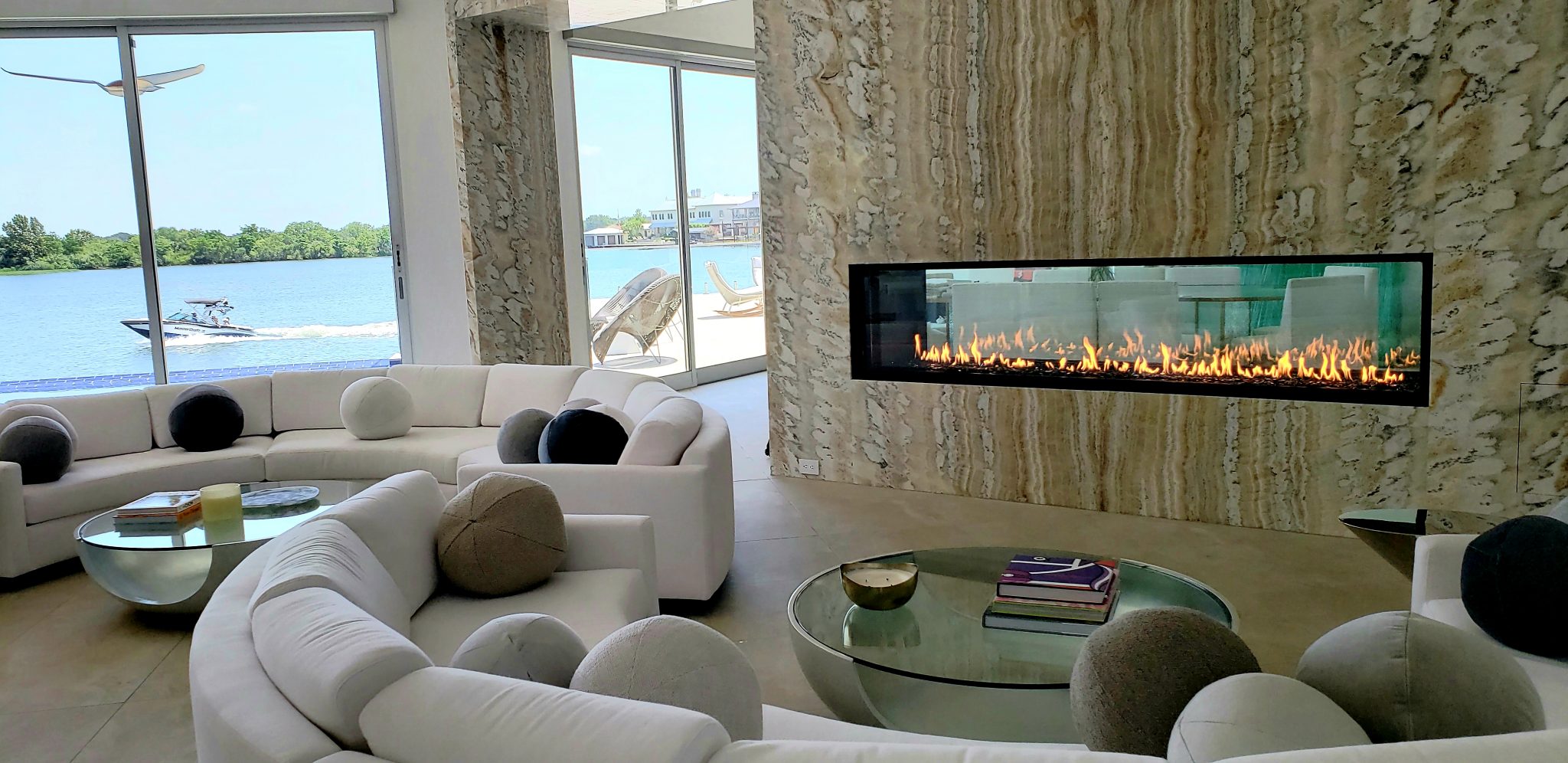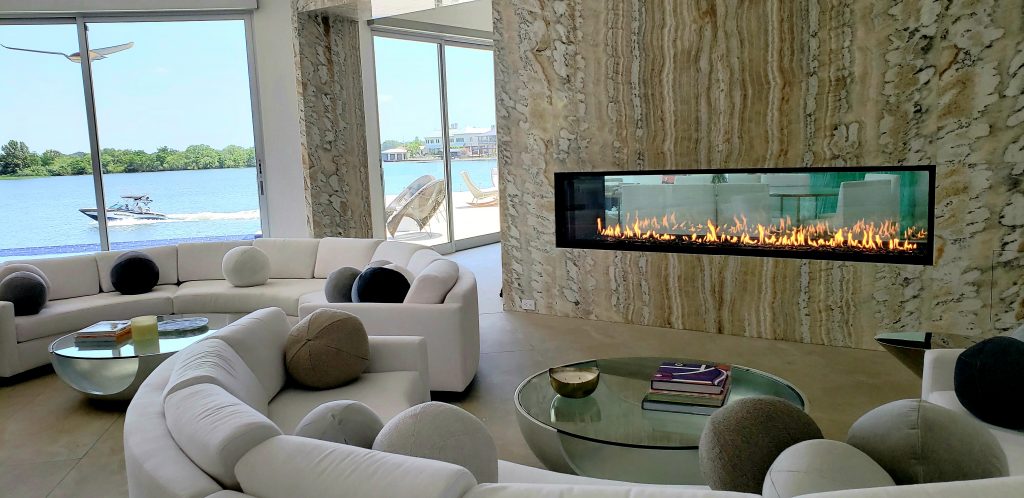 See Through Gas Fireplace Features & Benefits
Tallest, fullest flames on the market
Low profile or frameless options
Flexible installation
Open (no glass) or sealed (with glass) viewing area
Dual pane glass cooling system with safe-to-touch glass
Lifetime Guarantee
Quality & safety tested
12″ clearance for any mantel, tv or artwork
Nearly limitless media options
The most realistic vented gas logs available
Power venting system
Interior LED lighting
On/Off switch or smart home automation
Choose Acucraft for your next commercial or residential see through gas fireplace project and enjoy a lifetime of happy burning!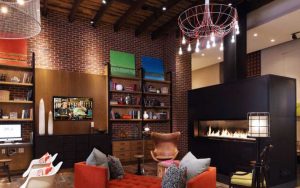 Our Signature series offers the traditional ambiance of an open-hearth fireplace for your home. Ranging from 4 to 8 feet long and featuring a 20-inch viewing area, the Signature series can be enjoyed with or without glass. Constructed using our dual-pane glass cooling system, these see-through gas fireplaces offer the flexibility you and your family need to stay safe and comfortable for years to come.
Washington Starbucks uses Acucraft to help build a double sided fireplace installation
Inspired by a 19th Century historic lighthouse, Starbucks sought to create one of its most elaborate locations in Blaine, Washington. The location boasts a 48-foot-tall lighthouse tower, a magnificent spiral staircase, and an expansive coffee lounge and patio from which customers can enjoy their coffee.
But it needed a one-of-a-kind fireplace solution to truly distinguish itself. To that end, it tasked Acucraft with designing and building an outdoor fireplace that included a custom-built log set with a total of 31 logs boasting mammoth flames and 300,000 BTUs per hour, surrounded by 400 pounds of lava rock for a more traditional look and feel.
Acucraft fireplace advisors and engineers worked closely with officials from Northwest Commercial Construction to bring to life a complex and elaborate exterior fireplace that creates a communal place to cozy up to on chilly mornings and brisk fall afternoons.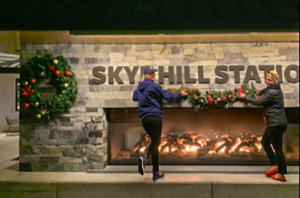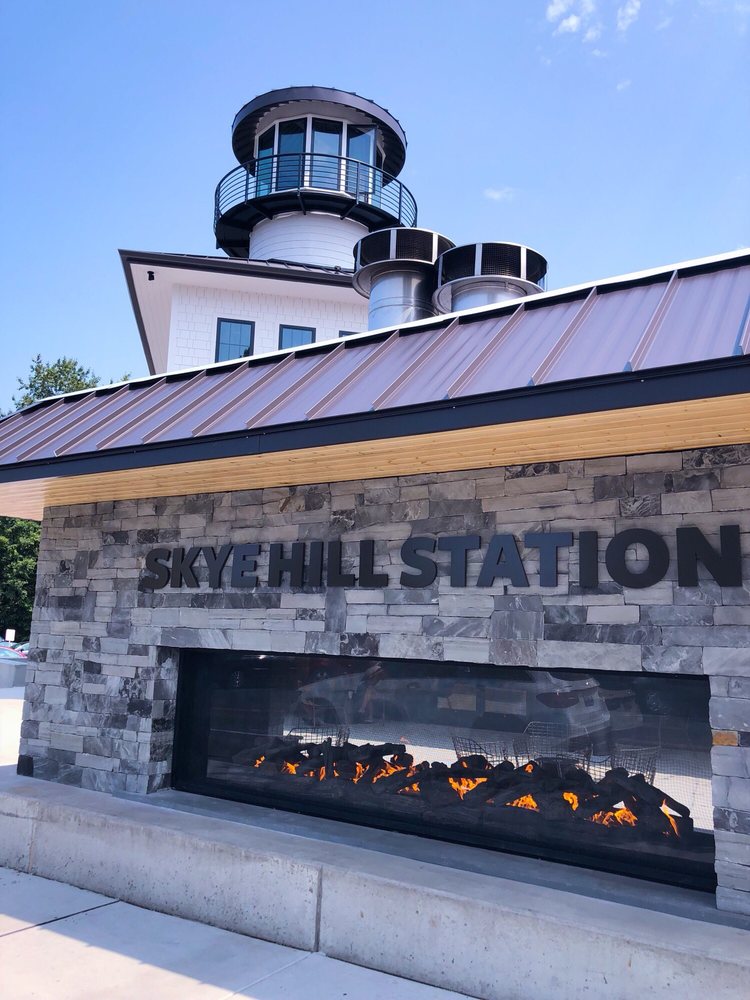 See-Through Gas Fireplace Gallery
Click on image to zoom in
Popular See-Through Gas Fireplace Models
See Through Gas Fireplace Ideas