Front Facing Gas Fireplaces
Beautifully accentuate your modern or traditional space with Acucraft's front facing gas fireplaces.
Our front-facing fireplaces are available in standard lengths ranging from 4′-8′ in our Signature Series; or any size with our custom design options. Backed by Acucraft's Lifetime Guarantee and strict safety certification standards, you can rest assured that you're not only buying the most beautiful fireplace, but also the safest!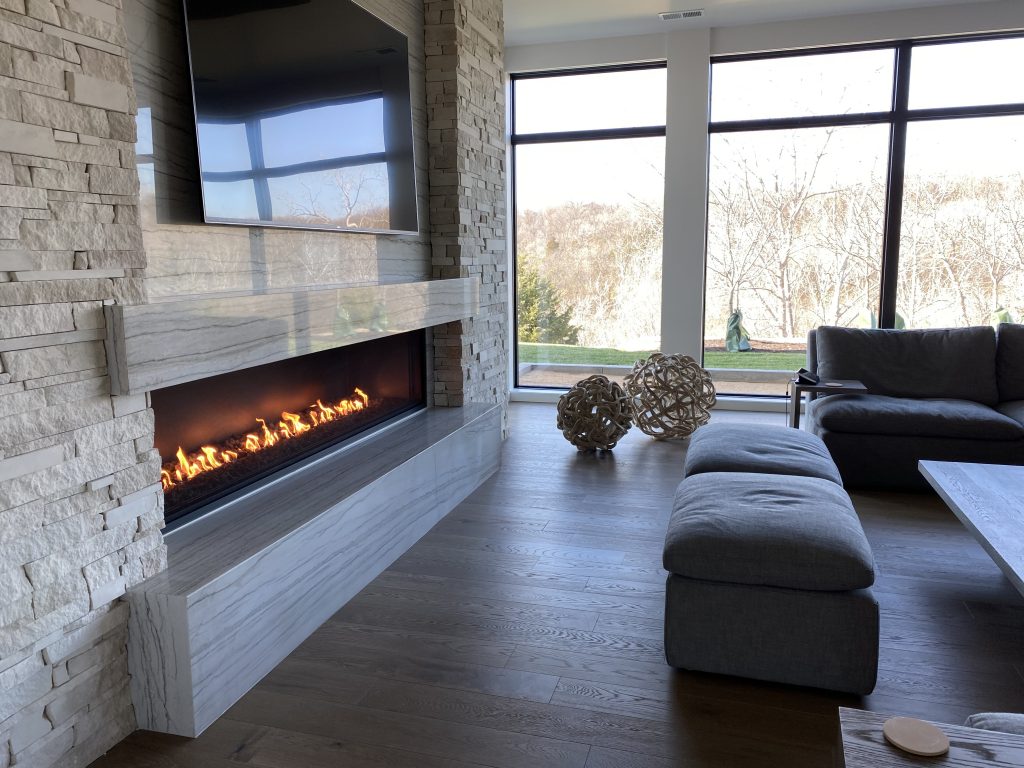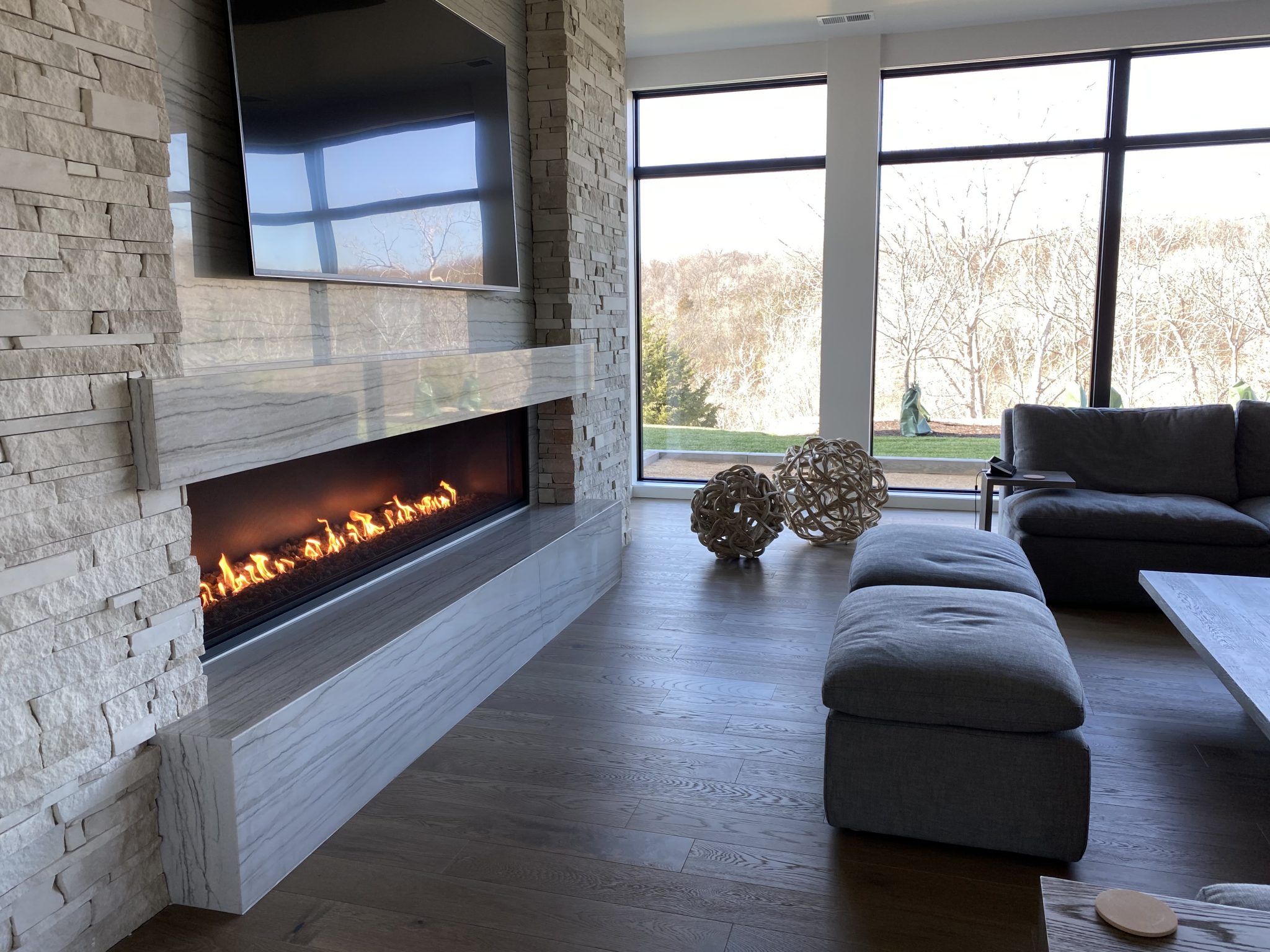 Front Facing Gas Fireplaces Features & Benefits
Low profile or frameless options
Tallest, fullest flames on the market
Flexible installation
Open (no glass) or sealed (with glass) viewing area
Dual Pane Glass Cooling System with safe-to-touch glass
Lifetime Guarantee
Quality & safety tested
12" clearance for any mantel, tv or artwork
Nearly limitless media options
The most realistic vented gas logs available
Power venting system
Interior LED lighting
On/Off switch or smart home automation
Choose Acucraft for your next commercial or residential front facing gas fireplace project and enjoy a lifetime of happy burning!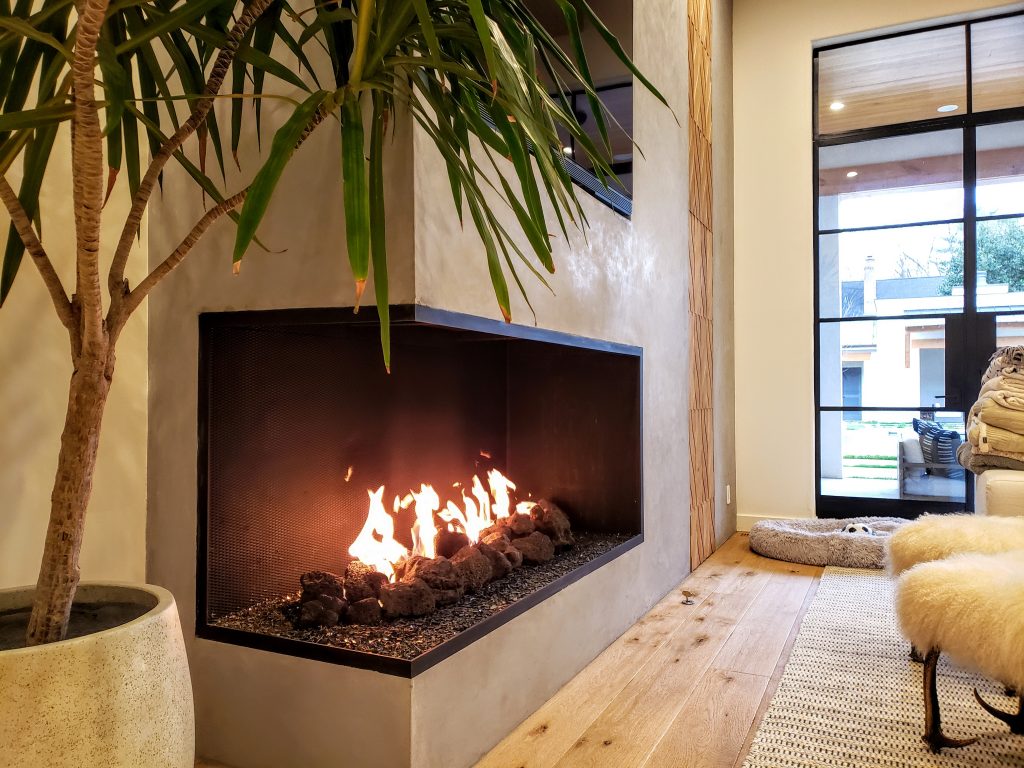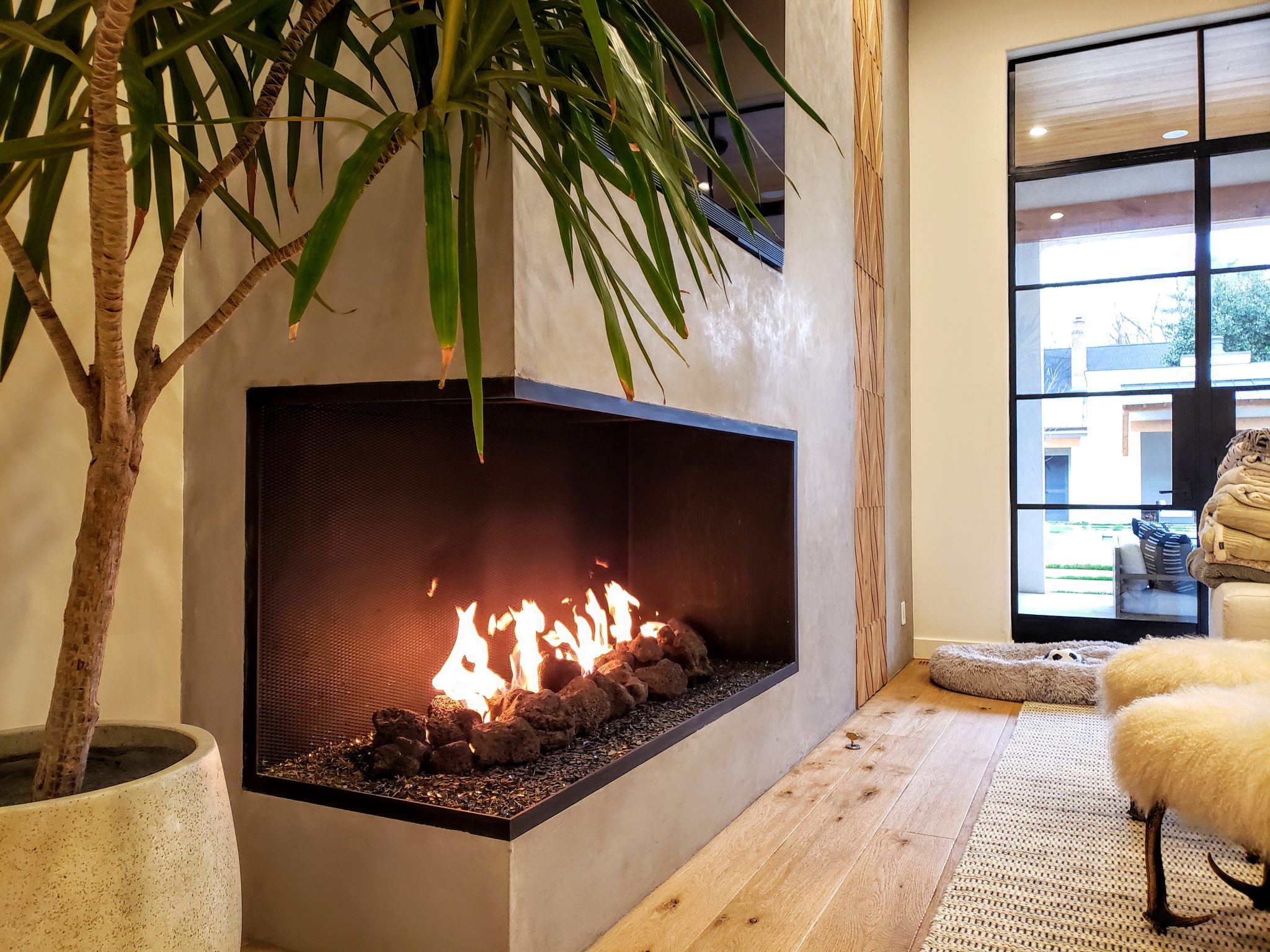 Midwest grocer seeks creature comforts for customers
In 2019, Midwest grocery chain Hy-Vee set out to provide a top-notch experience for customers in its brand-new Maple Grove (Minn.) location. Its goal was to provide inviting spaces where customers could socialize and relax with friends and family while enjoying a craft beer or homemade meal.
To that end, Hy-Vee's internal construction team approached Acucraft just months prior to the store's grand opening. The project's senior manager sought to contract a competing fireplace manufacturer but the tight timeline and exacting specifications proved too difficult for the other company.
That's when Acucraft stepped in.
Acucraft fireplace technicians and project managers worked hand-in-hand with the Hy-Vee team and third-party contractors to ensure the installation was completed safely, securely, and on time. Acucraft technicians also worked with Hy-Vee's facility manager to provide operational instructions and maintenance information.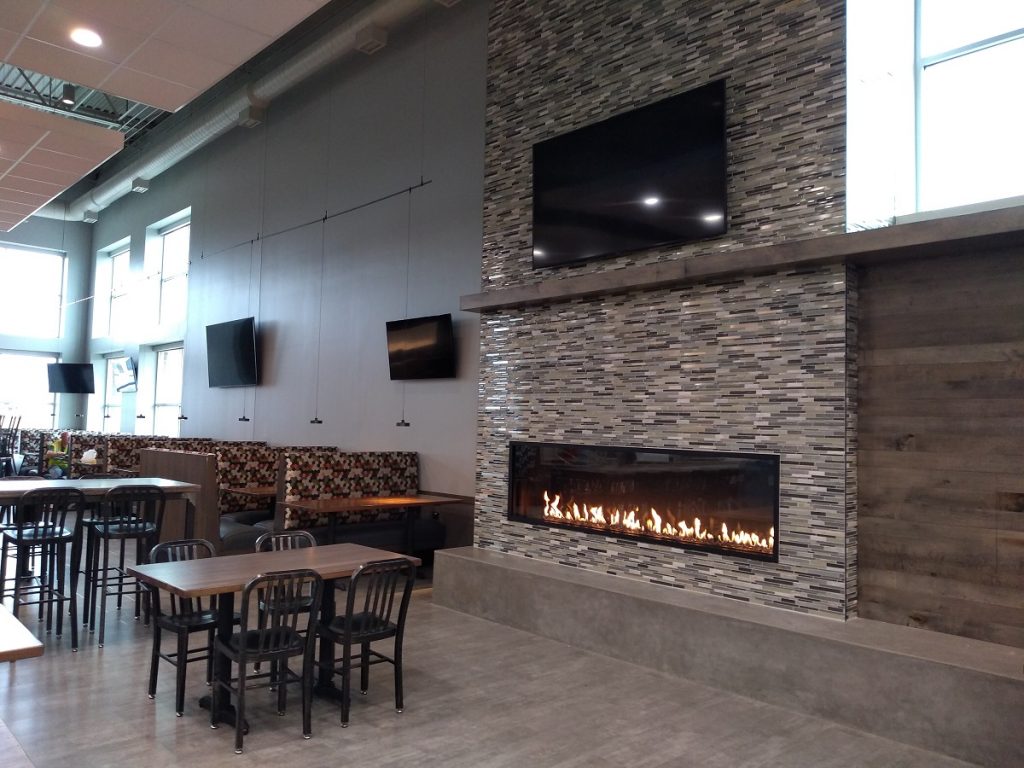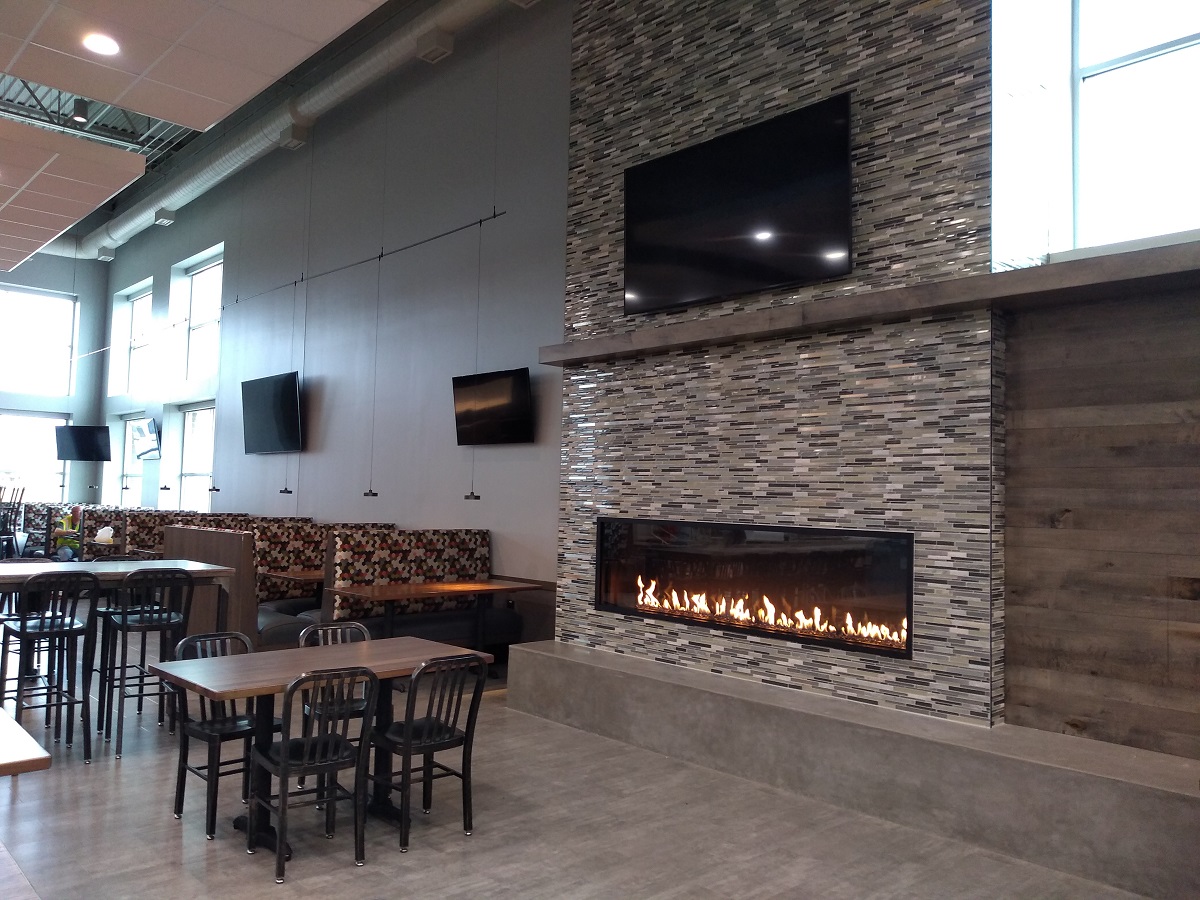 Acucraft Front-Facing Residential and Commercial Gas Fireplaces
Our Signature series offers the traditional ambiance of an open-hearth fireplace for your home. Ranging from 4 to 8 feet long and featuring a 20-inch viewing area, the Signature series can be enjoyed with or without glass. Constructed using our dual-pane glass cooling system, these single-sided gas fireplaces offer the flexibility you and your family need to stay safe and comfortable for years to come.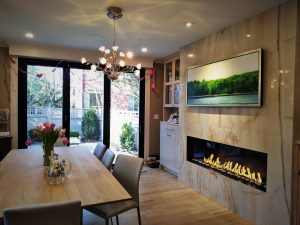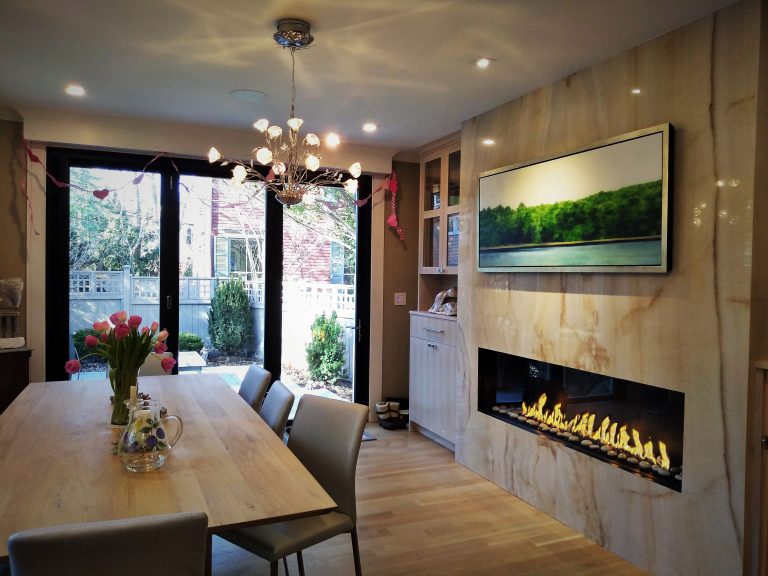 Front Facing Gas Fireplace FAQs
Can gas fireplaces heat a room?
Gas fireplaces provide supplemental warmth to your space to keep you cozy and comfortable, but are not meant to be used as the primary heating source for your home. Acucraft offers a Heat Management System that can be incorporated into many of our prefabricated and custom fireplaces to meet your needs.
How much do front facing gas fireplaces cost?
Front facing gas fireplaces from Acucraft start at $5,100 for our Signature Series collection. Additional custom sizes are available, as well as a variety of finishing options and accessories – all of which impact the cost of the fireplace. To get a better idea of the cost of your dream fireplace, request a quote from one of our fireplace experts.
What are the benefits of a front-facing gas fireplace from Acucraft?
Front facing gas fireplaces offer supplemental warmth while creating a beautiful centerpiece for your room, adding to your home's ambiance. Whether you're modern or traditional, our front-facing fireplaces are very versatile, coming in a variety of finishing options and customizable dimensions. All of our gas fireplaces are quality & safety tested, with a lifetime guarantee and safe-to-touch glass. We have smart home integration options, LED lighting, and the tallest, fullest flames on the market.
Powered by HTML5 Responsive FAQ
Popular Front Facing Fireplaces
Fill out the form below to request more information!
Front-Facing Gas Fireplaces Customer Photos