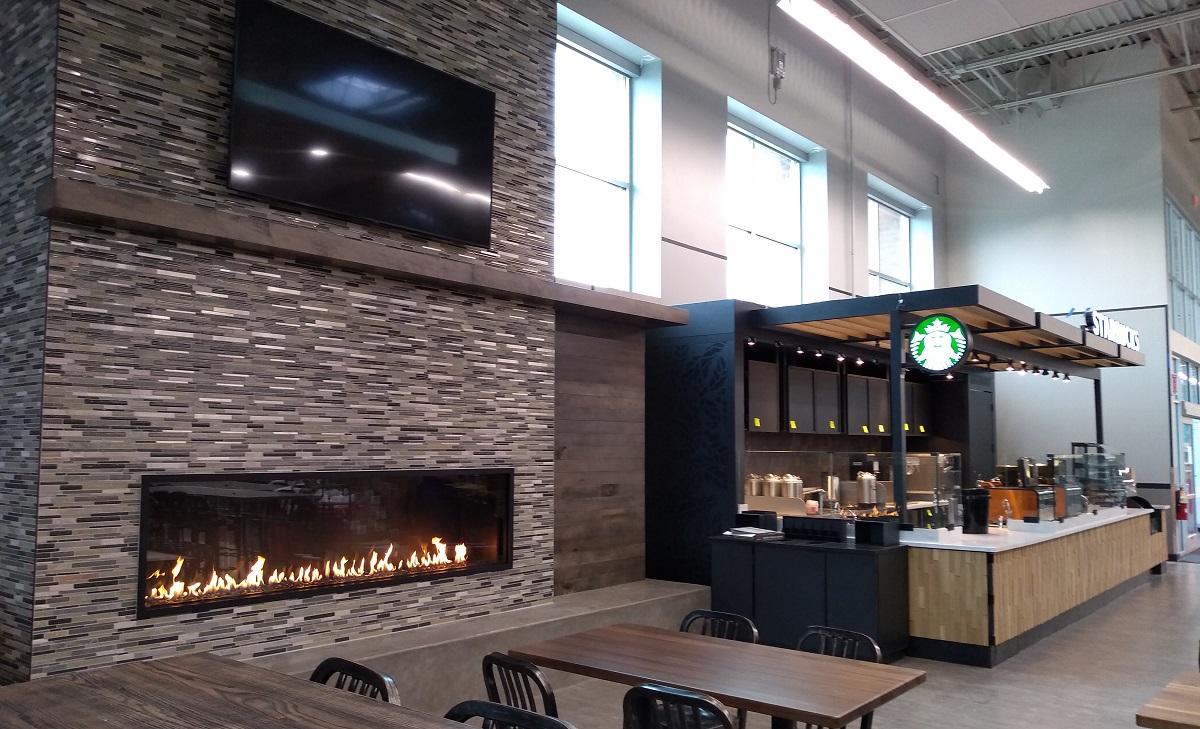 Midwestern grocer, Hy-Vee, selects Acucraft Single-Sided Fireplaces for New Locations!
Since the 1930's Hy-Vee has provided exceptional customer service and reasonable prices. As an employee-owned company they attribute their success to the employees' hard work and dedication to the company's mission: "Making lives easier, healthier, happier."
Just like Hy-Vee, Acucraft strives to make our customers' lives easier; by working directly with the manufacturer our customers receive the time & attention they deserve; and are even happier with their one-of-a-kind fireplace that they will enjoy for a lifetime!

As part of their expansion plan, Hy-Vee has been exploring e-commerce capabilities, healthier (and quicker) food options, and redefining the traditional drugstore. In order to serve their customer Hy-Vee had to take a step back and determine what exactly appealed to their core customers. Not only did they want to continue to deliver exceptional customer service and quality food at a low price, but they also wanted to provide an inviting space for their customers to enjoy.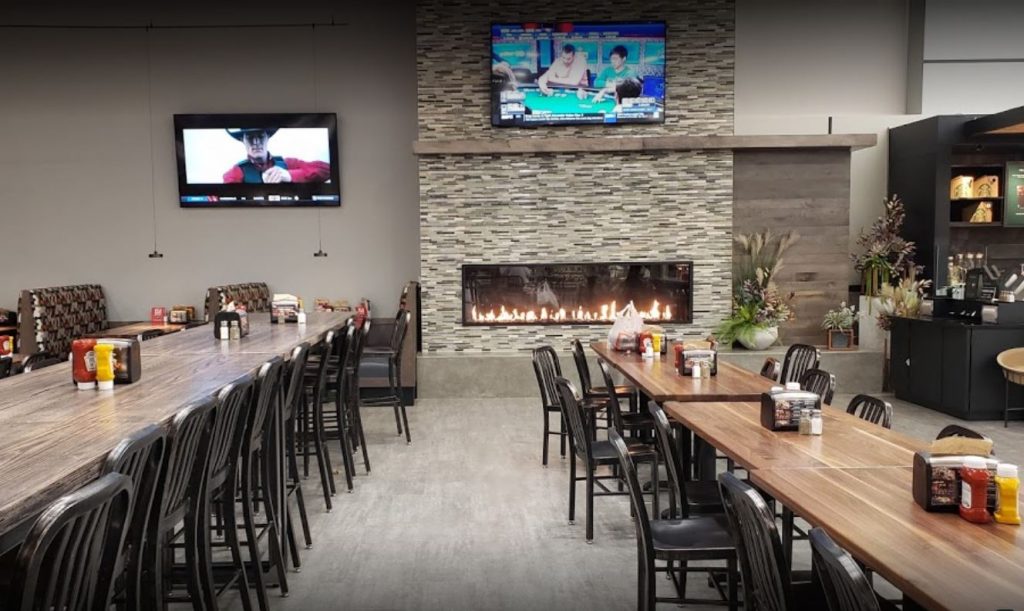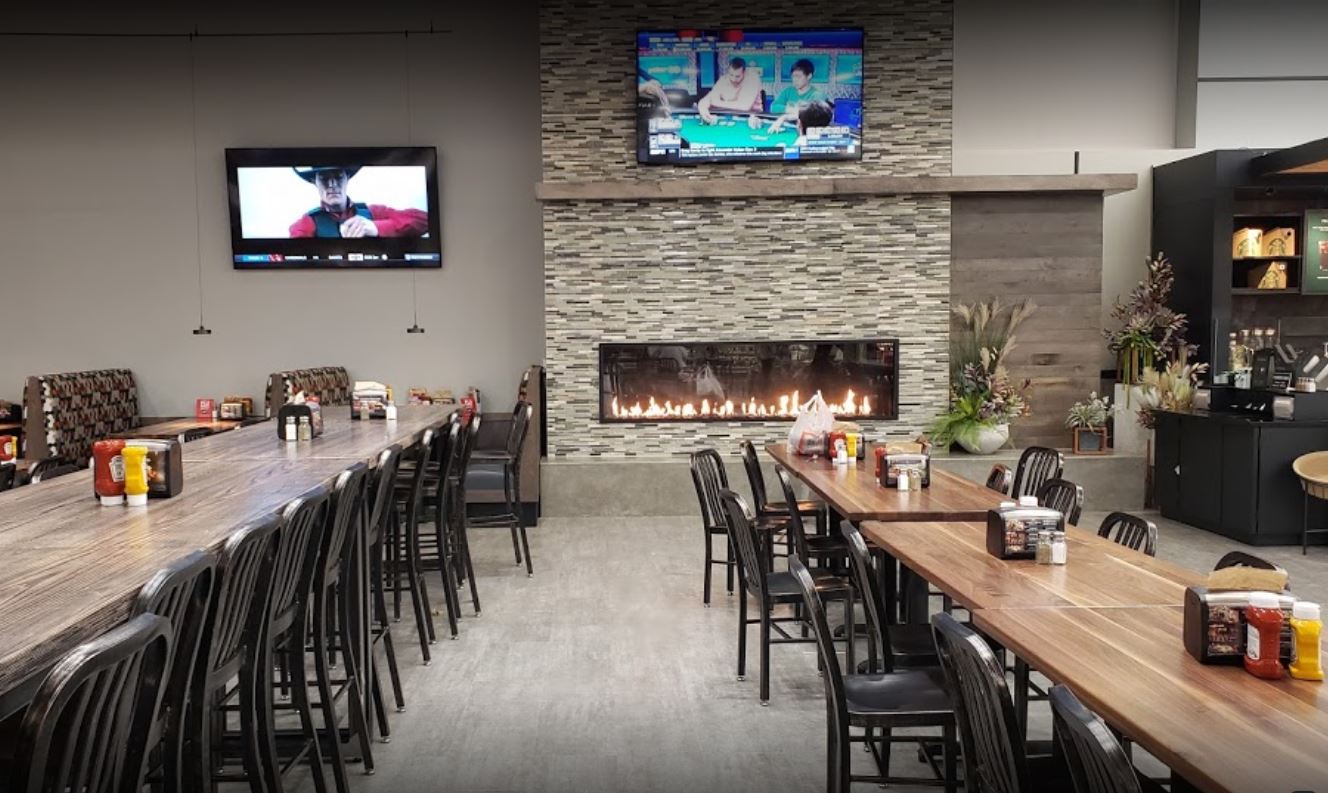 Acucraft has been working with Hy-Vee Construction since early 2019 providing single-sided fireplaces for new storefronts in Kansas & Minnesota.
The planning for the Maple Grove location included a must-have Starbucks coffee shop and features a "large, open dining area for fast-casual dining with full-service bar" (source: hometownsource.com) where customers can cozy up to a luxurious gas fireplace and enjoy dinner with their family or enjoy a few drinks while watching the latest sports broadcast.
Mike Sherman, Sr. Project Manager at Hy-Vee Construction came to Acucraft in early June 2019 looking for a fireplace for their new 82,000+ sq ft Maple Grove location.
With the Grand Opening only a few months ahead, construction of the new store was well under way and Mike was under to pressure to get the fireplace ordered & installed. He had previously specified another fireplace manufacturer for the project, but they were unable to meet his deadline and specifications. As a direct-sell fireplace manufacturer, Acucraft was able to do both!
Fireplace Advisor & Sales Manager, Ben Krump, worked one-on-one with Mike to quickly determine the perfect fireplace for their space that would fit within their budget, timeline & existing space: an Acucraft single-sided linear gas fireplace.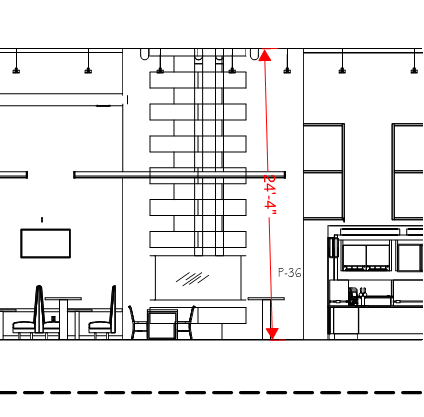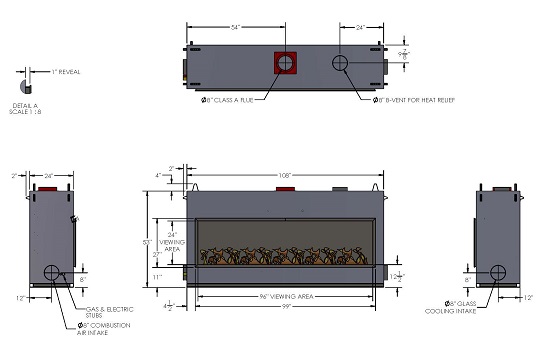 After placing their order, Acucraft Gas Fireplace Project Manager, Chad Mackrell, worked closely with Mike to ensure the project stayed on-track to meet their deadline. As their certified fireplace made its way through production & testing, Chad was in close contact with Mike's install team from Cool Air Mechanical, Inc. to ensure they were prepared for the installation of the fireplace.
The Cool Air Mechanical team met with an Acucraft Fireplace Technician on-site once the fireplace had arrived & been installed to verify the installation and make any adjustments to the fireplace and components to ensure proper functionality & performance. At this time, Acucraft's technician was also able to meet with the Hy-Vee facility manager to provide operational instructions & maintenance information.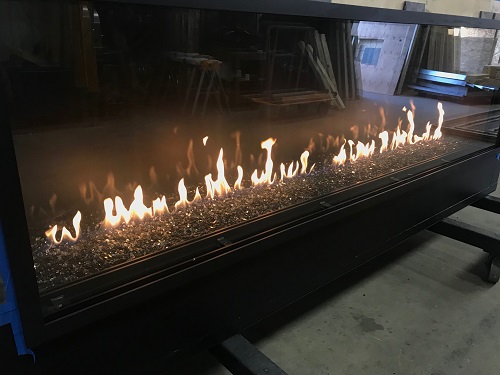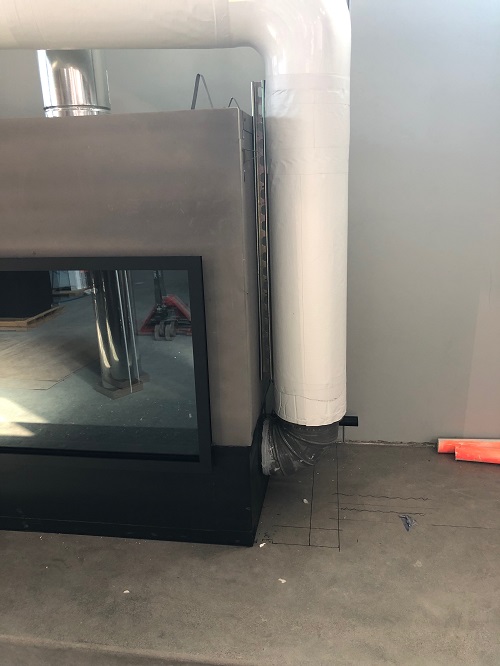 After opening their doors in mid-October 2019, Hy-Vee received a very warm welcome from their community & have been enjoying their fireplace ever since. It was a pleasure working with Hy-Vee Construction on their new Maple Grove store; and we look forward to seeing future stores come together!