Wood Fireplace Accessories & Options
You've found the fireplace of your dreams and now it's time to make it truly your own! With Acucraft's array of wood fireplace accessories and options, you can customize your fireplace the way you want. Protect little hands from the fire with a safety / spark screen, or enjoy a rustic hand-hammered finish.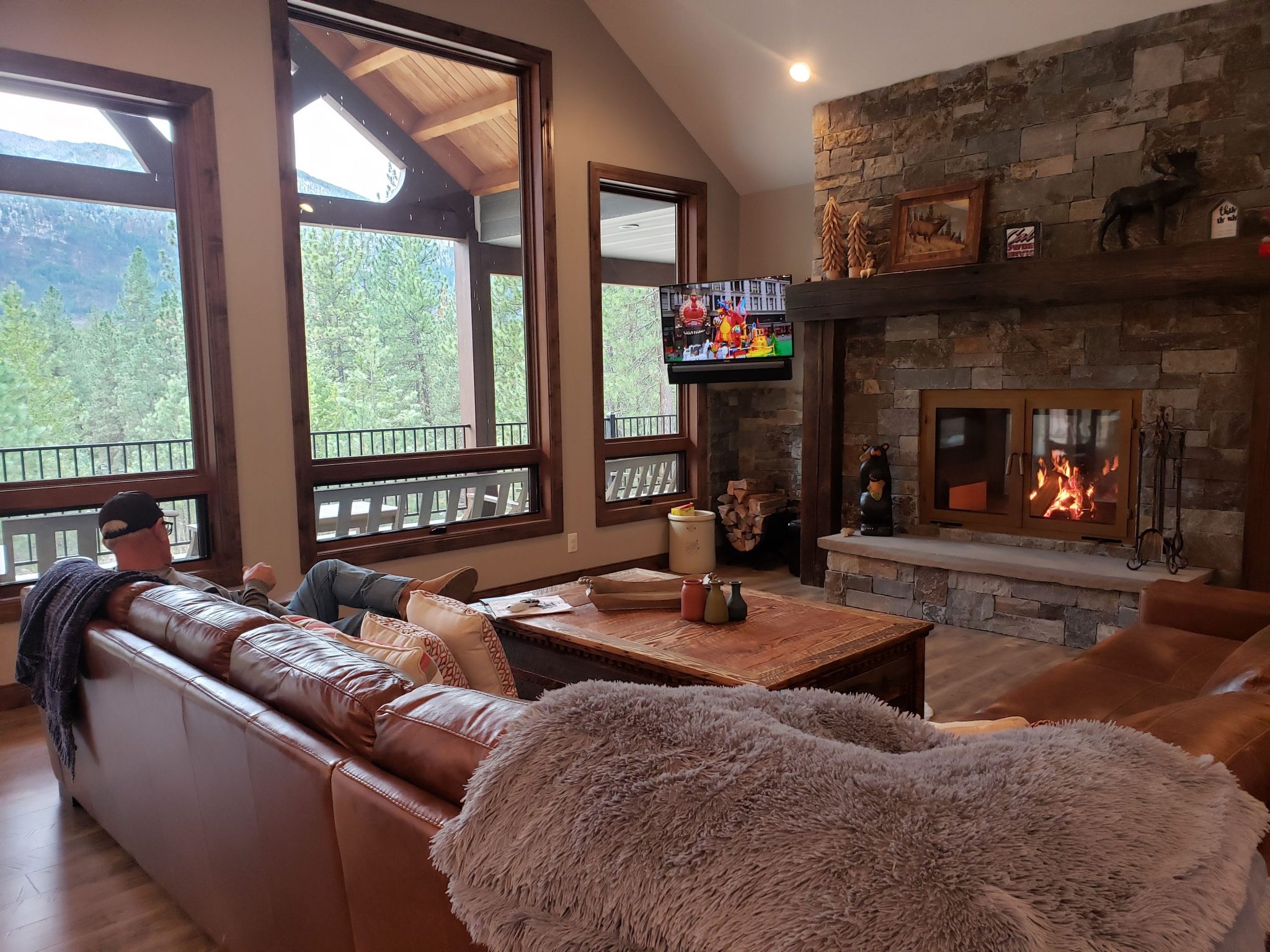 Frame Finishing Options
Make your wood burning fireplace truly your own with one of our fireplace door & frame finishing options:
Standard Matte Black Finish
Japanese Brown Patina Finish
Aged Bronze Patina Finish
Copper Patina Finish
Custom Paint Finish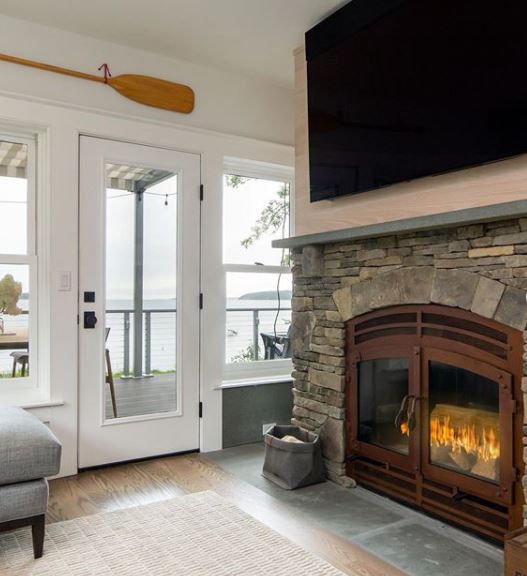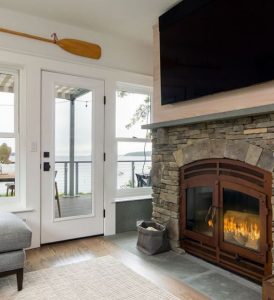 Grids & Handles
Finish your wood fireplace with the perfect grids and handles to complete the package:
Mission Style Grids (traditional style)
Colonial Style Grids (window frame)
Cylinder Handles
Basket Handles
Spring Handles
Medieval Handles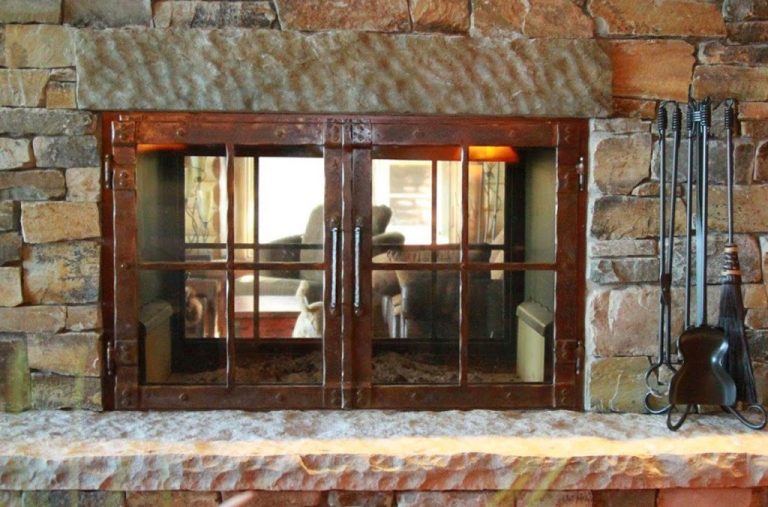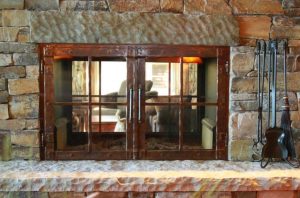 Front & Door Packages
From standard matte black to hand-hammered fronts & doors, select one of our finishing packages to create the ultimate gathering spot:
Standard: Matte black finish
Hammered: Hand-hammered fronts & doors
Forged: Hand-hammered fronts & doors with softened edges
Rustic: Corner strapping with decorative round clavos
Medieval: Corner joint strapping with decorative round clavos, over-lapping mission style grids, and medieval hinges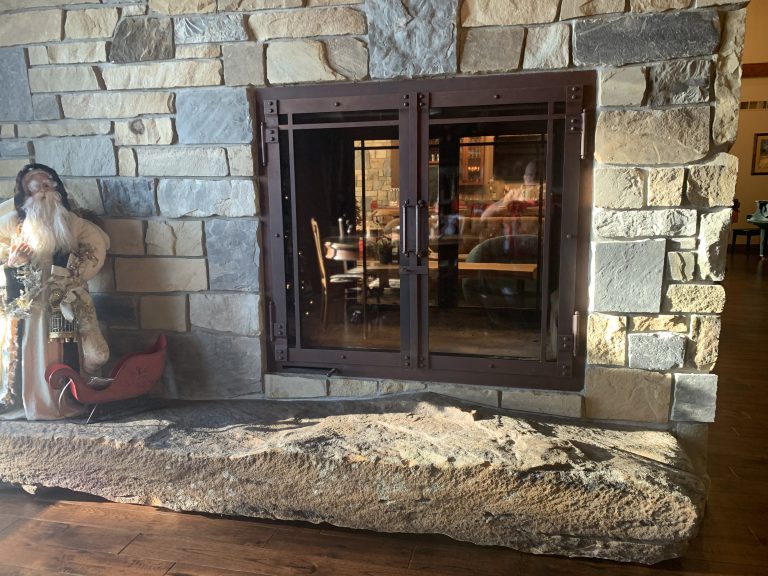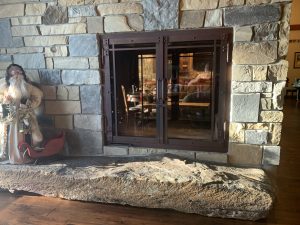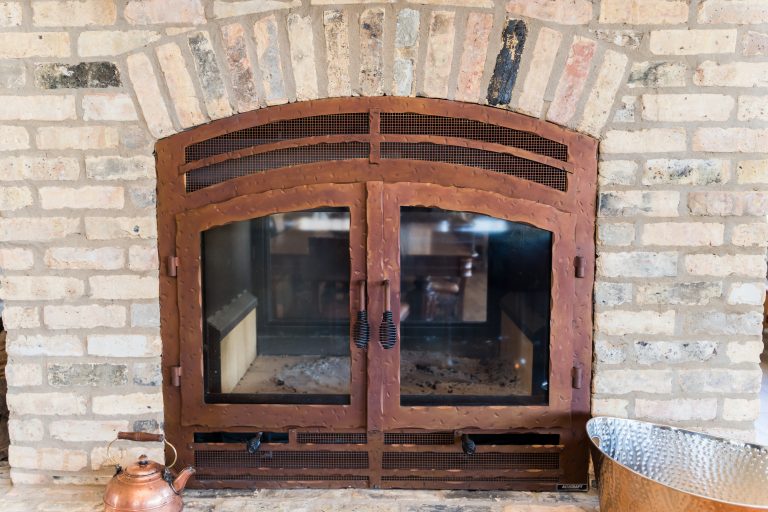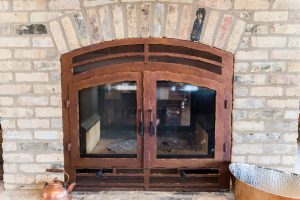 Gas Logs
Acucraft's Hearthroom fireplaces come with a built-in gas knockout providing you the option to turn your wood fireplace into a gas fireplace with gas logs at any time. Enjoy the traditional ambiance a wood fireplace without the mess; easily convert between the two, when you want!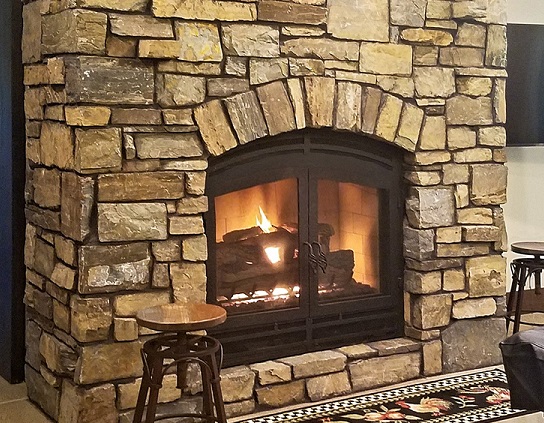 Additional Accessories & Safety
Keep your mind at ease with our indoor/outdoor locking clasp, and prevent sparks from exiting the fireplace with a firescreen.
Indoor/Outdoor Locking Clasp
Firescreen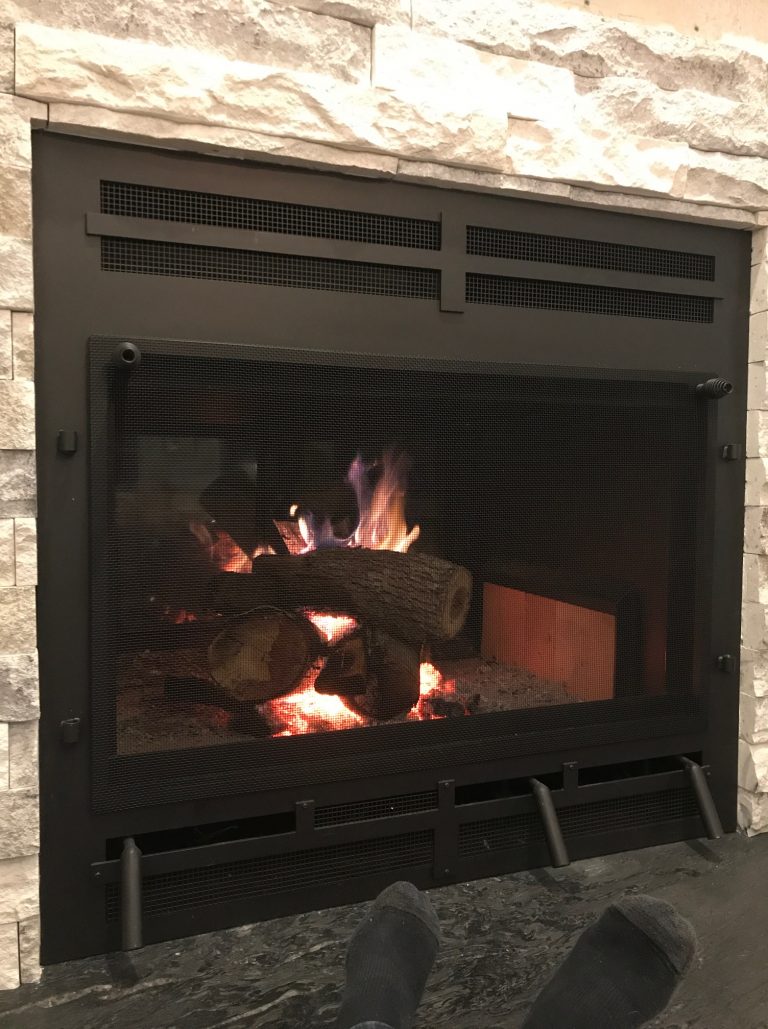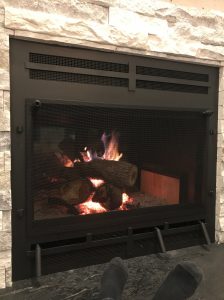 Wood Fireplace Accessories FAQs
What accessories are available for a wood burning fireplace?
All Acucraft wood burning fireplaces come with finishing options for the frame, handles and doors, plus additional accessories to choose from. Acucraft carries safety features like firescreens and indoor/outdoor locking clasps.
How can I make my wood burning fireplace look more attractive?
Make your wood burning fireplace an attractive centerpiece in your home by choosing the finishes and accessories that fit your style. Acucraft offers a wide selection of frame finishing options, grids and handles, and doors guaranteed to fit your home's aesthetic. Reach out to our fireplace experts to request a brochure or get started on creating your attractive wood burning fireplace.
Powered by HTML5 Responsive FAQ
Fill Out the Form on this Page or Speak with a Fireplace Expert Today: 888-317-6499
Wood Burning Fireplace Gallery