June 10, 2020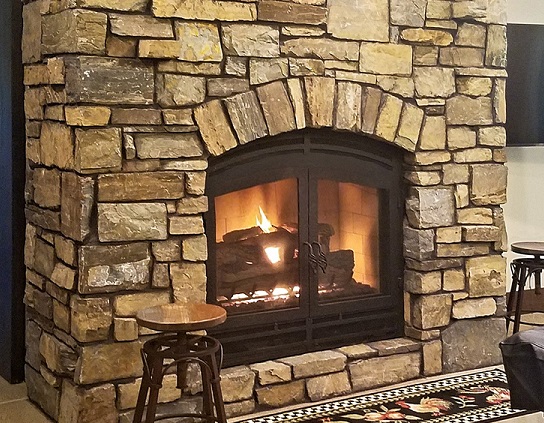 Wood to Gas & Gas to Wood Conversion with an Acucraft Hearthroom Fireplace
Only at Acucraft can you purchase a fireplace that can easily & quickly convert from wood to gas, or gas to wood. With our 30-Minute Conversion you'll be enjoying the warmth of a wood fireplace in the cool winter months while enjoying traditional ambiance during warmer months.
Each logset has been hand selected by our team to fit proportionally within any of our Hearthroom fireboxes. With a gas logset you'll receive a realistic wood appearance, the largest flames on the market, and the idea burner & log combination with remote controlled convenience. Choose from three styles: Golden Oak Designer Plus, Charred Royal English, or Charred Majestic Oak.
30-Minute Fireplace Conversion
Our Hearthroom series of wood fireplaces come standard with a gas knockout; which provides you with the option to convert your wood-burning fireplace to a gas fueled fireplace with a logset at any time, and easily switch between the two when you desire.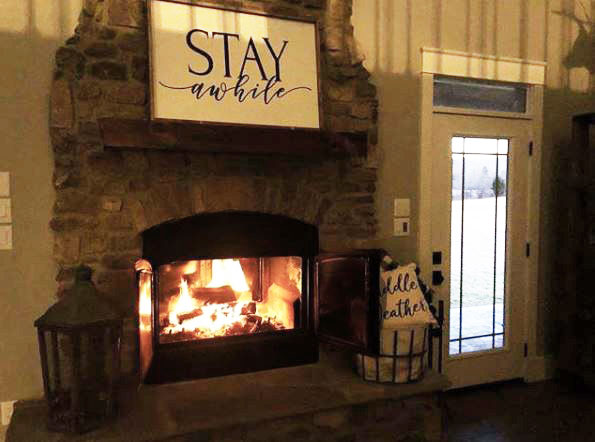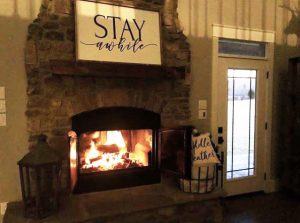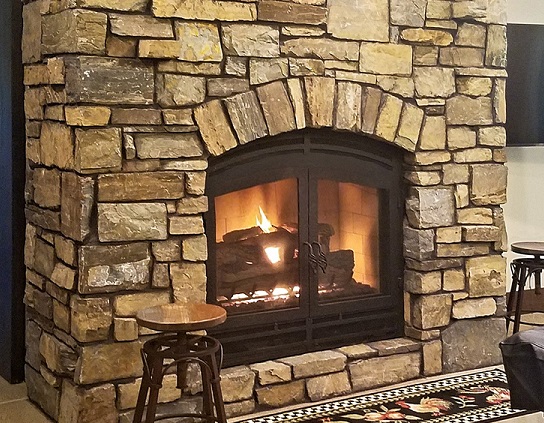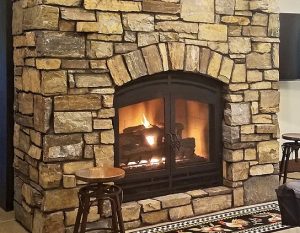 Fill out the form on this page to request more information about our Hearthroom Series!
"I have a Hearthroom Indoor Outdoor model & I love it. Its functional, attractive & efficient. Holds lots of wood and heats both the living room & deck. Worth the investment!"
-Richard S.   |   Missouri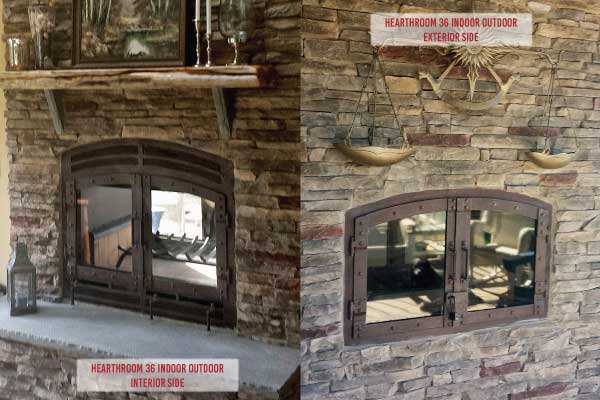 Wood to Gas Conversion: Installing a Gas Logset is Easy
Sometimes customers can see converting a fireplace from wood to gas (or gas to wood) as a cumbersome or intimidating feat; which is why we have made our Hearthroom 30-Minute conversion something you can do yourself without the assistance of a professional installer.
The gas knockout included with your fireplace is installed on the right-hand side of your fireplace. A steel sleeve is welded onto the side of the firebox for the gas line to slide through to the interior of the fireplace, which includes a plug. When your fireplace is installed make sure that a professional runs a gas line at that time (and include some slack for the pipe to be pulled into the firebox), even if you don't plan on currently using it with your fireplace; this will save you a lot of future headaches & cost!
The interior plug is covered with firebrick and completely hidden until you're ready to changeover. It's imperative that you keep both ends of your gas line capped with proper fittings until you are ready to use it as a gas fireplace.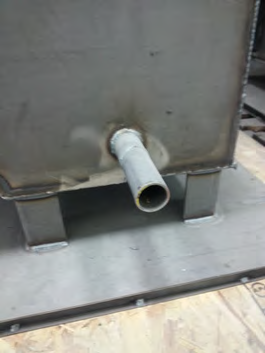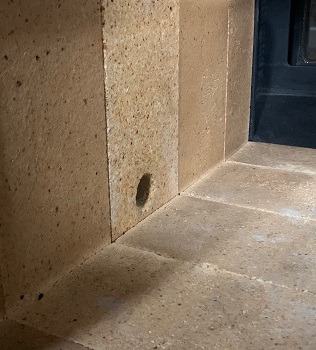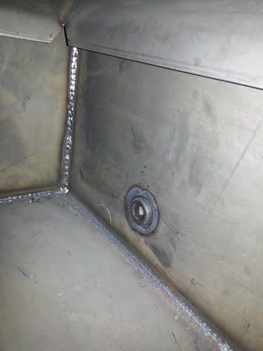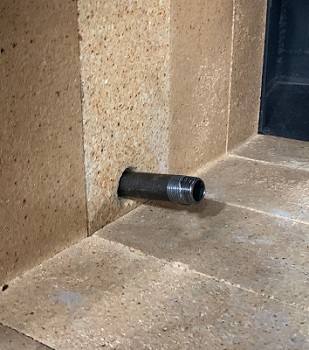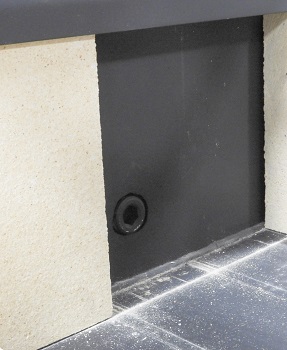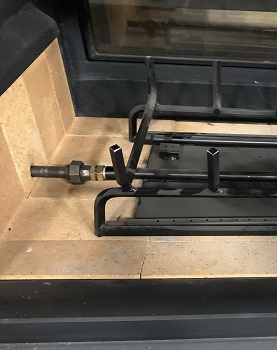 For more information on installation fill out the form on this page to request a manual.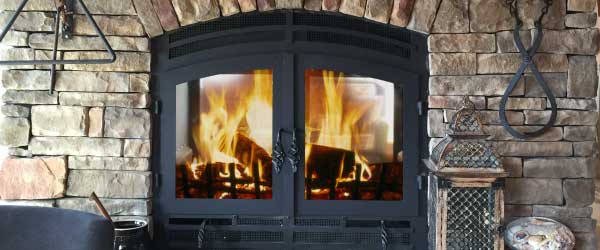 Learn More About the Hearthroom Series: Real Fireplaces for Real People
Available viewing areas: 36″, 44″ or 48″
Available in multiple styles: Single-Sided, See-Through or Patent-Pending Indoor/Outdoor
Tested & Certified to UL-127 / ULC-S610 for use in the United States and Canada
Operate with the doors closed, open with firescreen, or completely removed
30-Minute wood to gas or gas to wood fireplace conversion
Multiple logset styles available: Golden Oak Designer Plus, Charred Royal English Oak or Charred Majestic Oak
Several finishing options to create your own unique Hearthroom wood fireplace!
Request More Information Today!
[gravityform id="21″ title="false" description="false" ajax="false"]