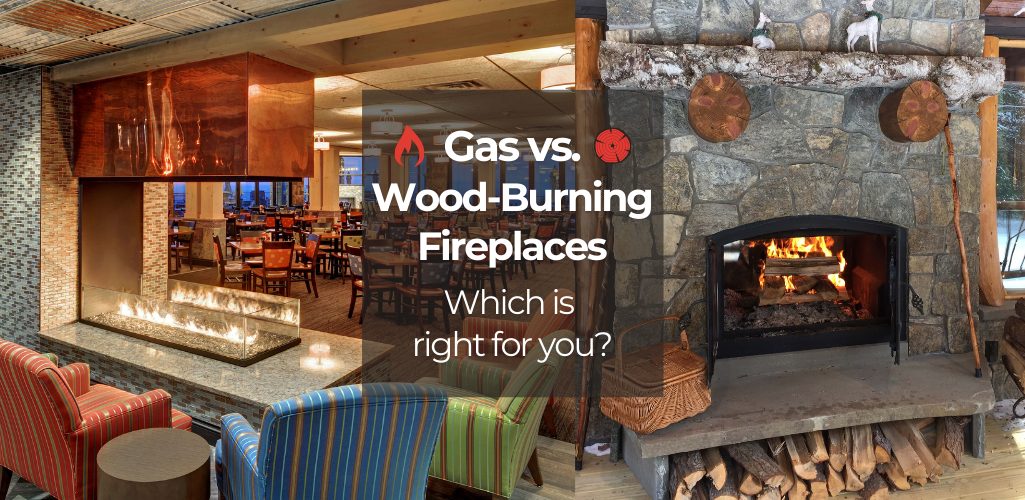 As winter nears once more and temperatures drop, you're looking for a warm, comforting solution and are faced with the question:
"Which is better, wood-burning or gas fireplaces?"
There are several key characteristics that differentiate gas and wood fireplaces. When deciding between a gas fireplace or wood fireplace, you'll want to consider which of these factors are best suited to your wants and needs. To ease your decision-making process and answer once and for all, "What's better; a gas or a wood fireplace?", here's our in-depth comparative breakdown.

Gas vs Wood Fireplaces: The Pros and Cons of Each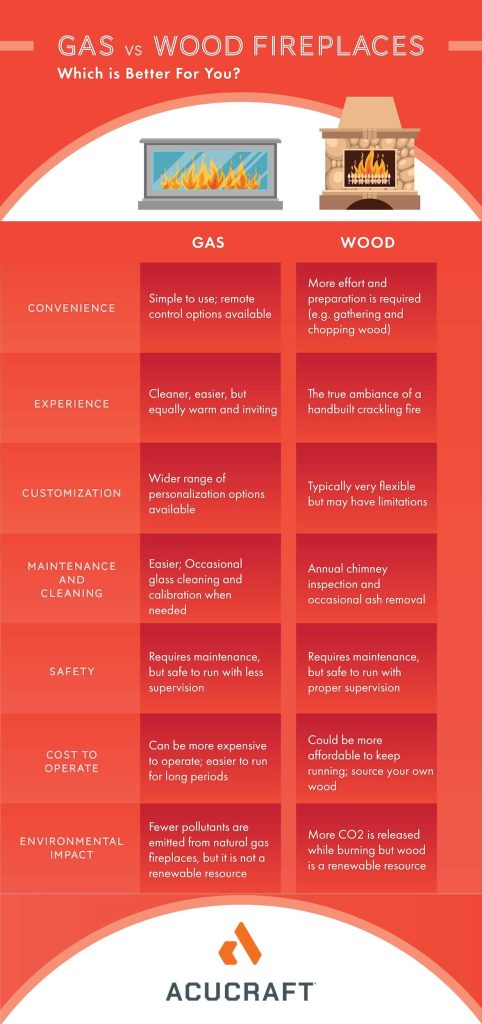 Wood-burning fireplaces have a special place in many of our hearts. When most people imagine a cozy night by the fire with loved ones, one particular scene comes to mind: The sound of wood quietly crackling in the firebox, accompanied by the gentle glow of a tame fire.
Despite the nostalgic pleasure one can experience sitting in front of a wood fire, many people are learning that gas fireplaces are capable of supplying a gentle blaze that is just as warm and inviting as a traditional wood unit but without the added effort of a messier, hands-on experience.
Whether it's a wood-burning or gas fireplace, you can enjoy the ambiance and supplemental warmth of a fireplace in your space. Both also contribute to a cozy, inviting ambiance with the low, warm light of the flames. Yet, there are some slight differences in convenience, functionality, and price that may help you determine which is the right choice for you.
The main distinctions between wood-burning vs. gas fireplaces are:
Convenience
Gas fireplaces are (debatably) far more convenient than their traditional wood counterparts. The primary reason for their superior ease of use and functionality is that gas fireplaces do not require wood to burn. This helps to save both money and energy if you are someone who sources your wood from a store rather than chopping it yourself.
In terms of energy savings, one core responsibility of using a wood-burning fireplace versus a gas unit is wood management. Be sure that the wood is appropriately positioned to give the flame a proper start, and continually manipulate the logs to keep the blaze alive.
With a gas fireplace, all you have to do is turn on the gas, sit back, and enjoy the warmth. If your gas fireplace is operated by remote control, this can be as easy as turning on the TV.
You don't have to give up the aesthetic of a traditional fireplace when you choose an Acucraft gas fireplace design that includes artificial logs. These realistic log sets allow you to enjoy the full experience of a classic fire with fewer logistical responsibilities. 
Customization
Whether you have a gas or wood fireplace, you can customize your unit – but to varying extents. The types of customization options available to you will depend on where you want your fireplace installed and your main use for the unit (i.e., is it meant for personal, individual use, or for entertaining large groups?).
Two examples of Acucraft's wood-burning fireplace customizations include:
Single-sided: A classic addition to most households, these wood-burning units are designed to be viewed from one side and can have single or double doors. They include innovative air movement technology and use only outdoor air for combustion to prevent stuffiness in the home.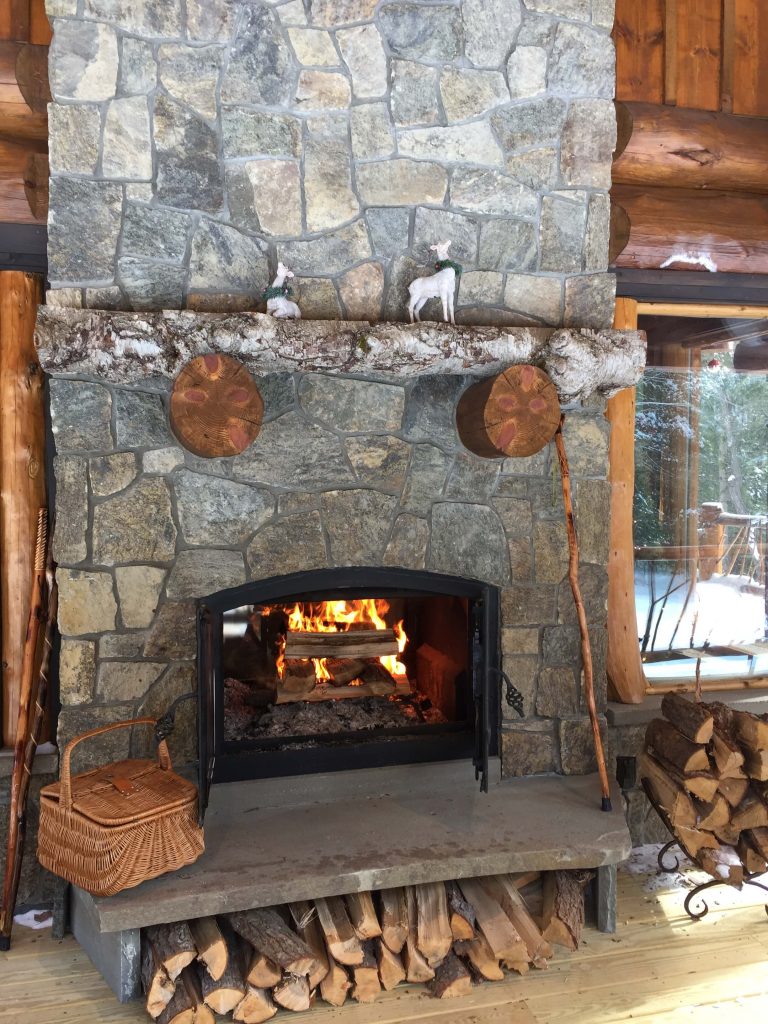 See-through fireplaces: If you want your fireplace to be viewed in more than one room (or from both inside and outside), you can split the spaces with a see-through unit. These have several customization options from size to finishing selections and even add-ons like BBQ grills.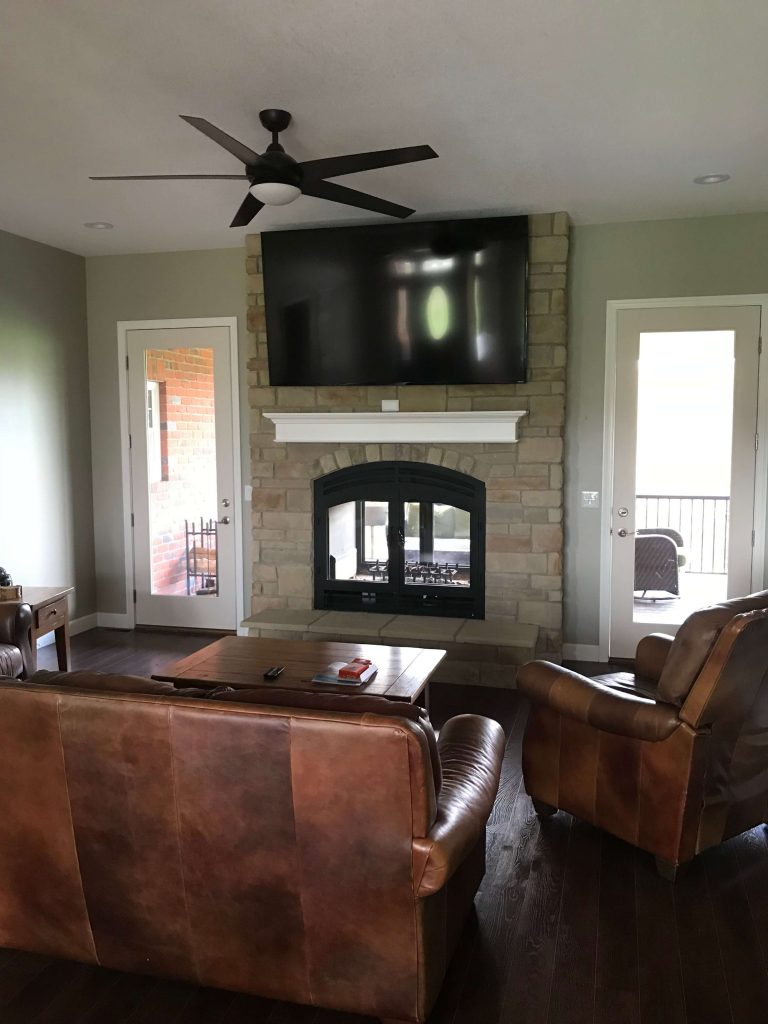 Acucraft's custom gas fireplaces are a bit more flexible in their personalization options:
Circular units: These are show-stopping pieces, meant to function as the focal point of any room. Whether you want your unit inside or outside your private home or place of business, these can be customized to match your preferred dimensions, aesthetic, and more.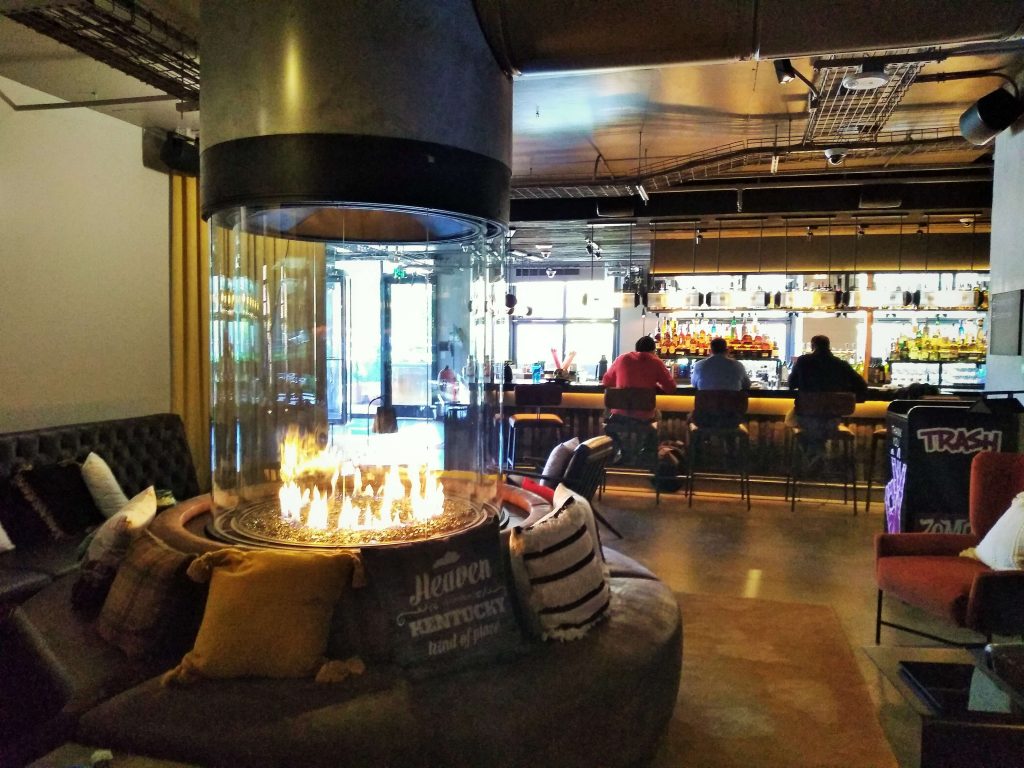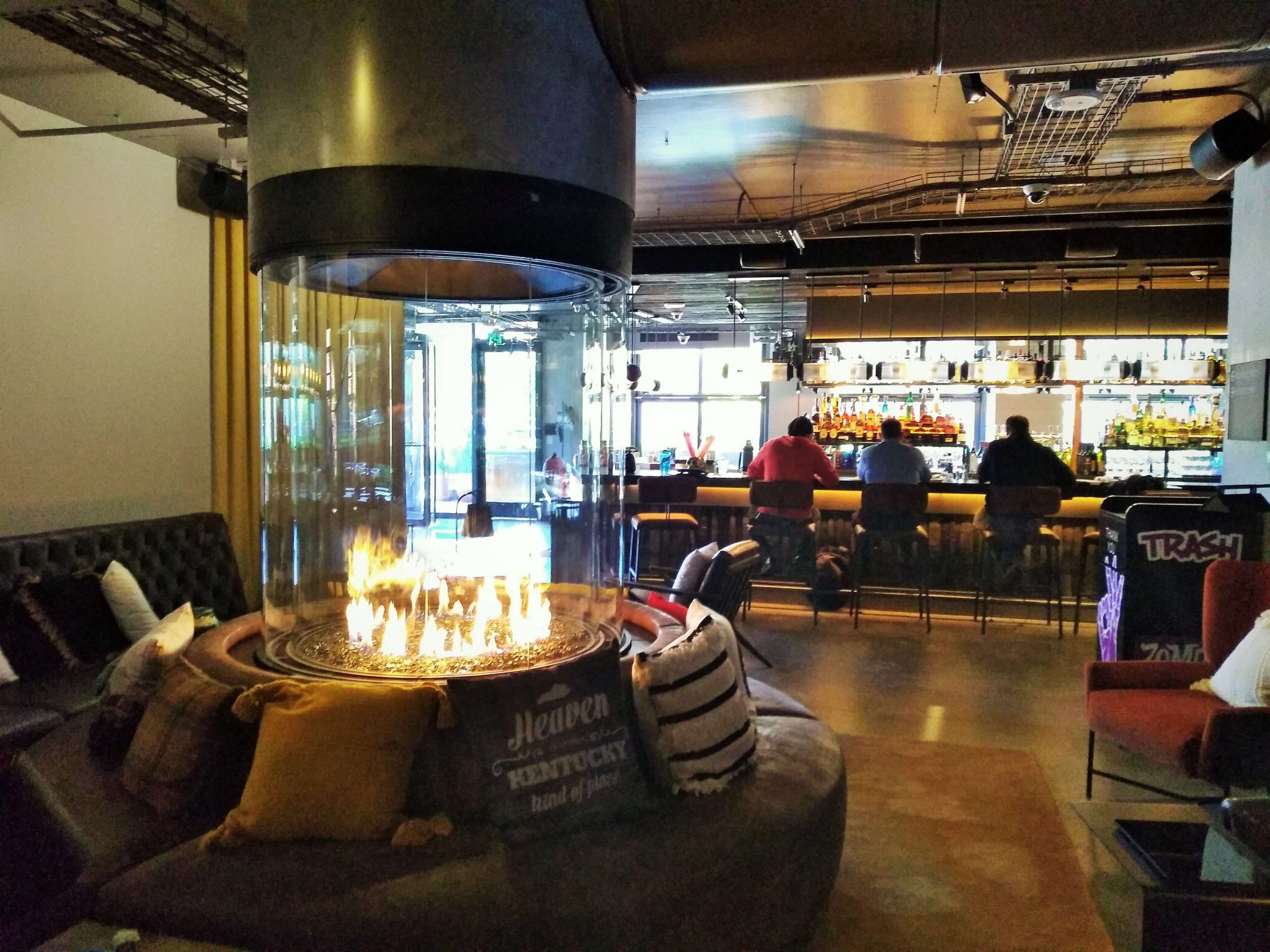 Three-sided fireplaces (or Peninsula): With these incredible units, you can choose to have an open viewing area with or without a firescreen, include different media options such as crushed glass or decorative rocks, and so much more.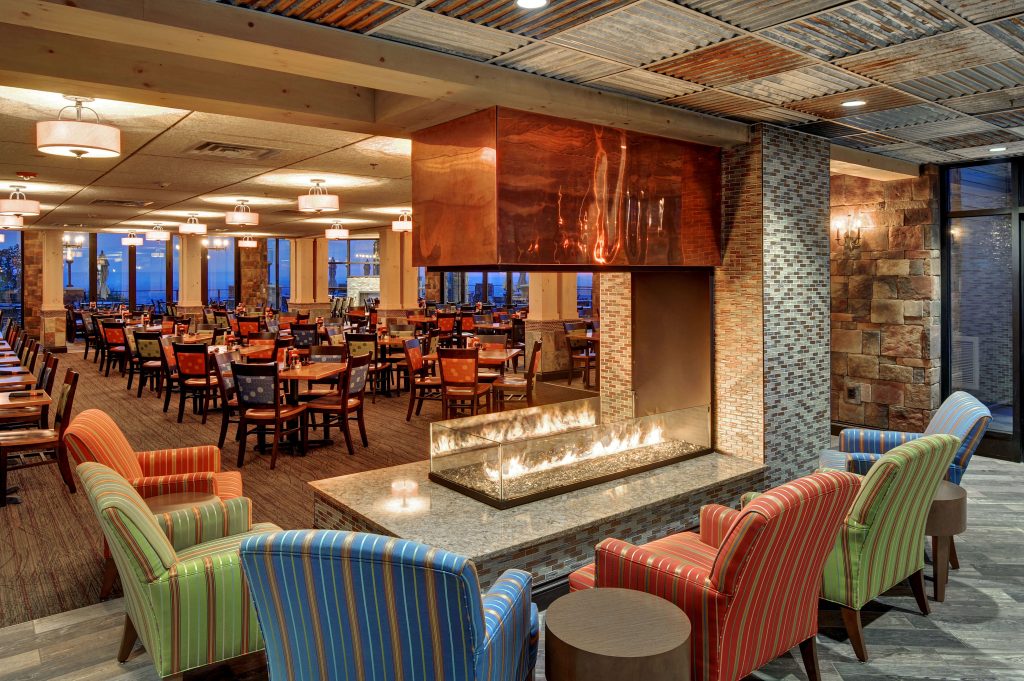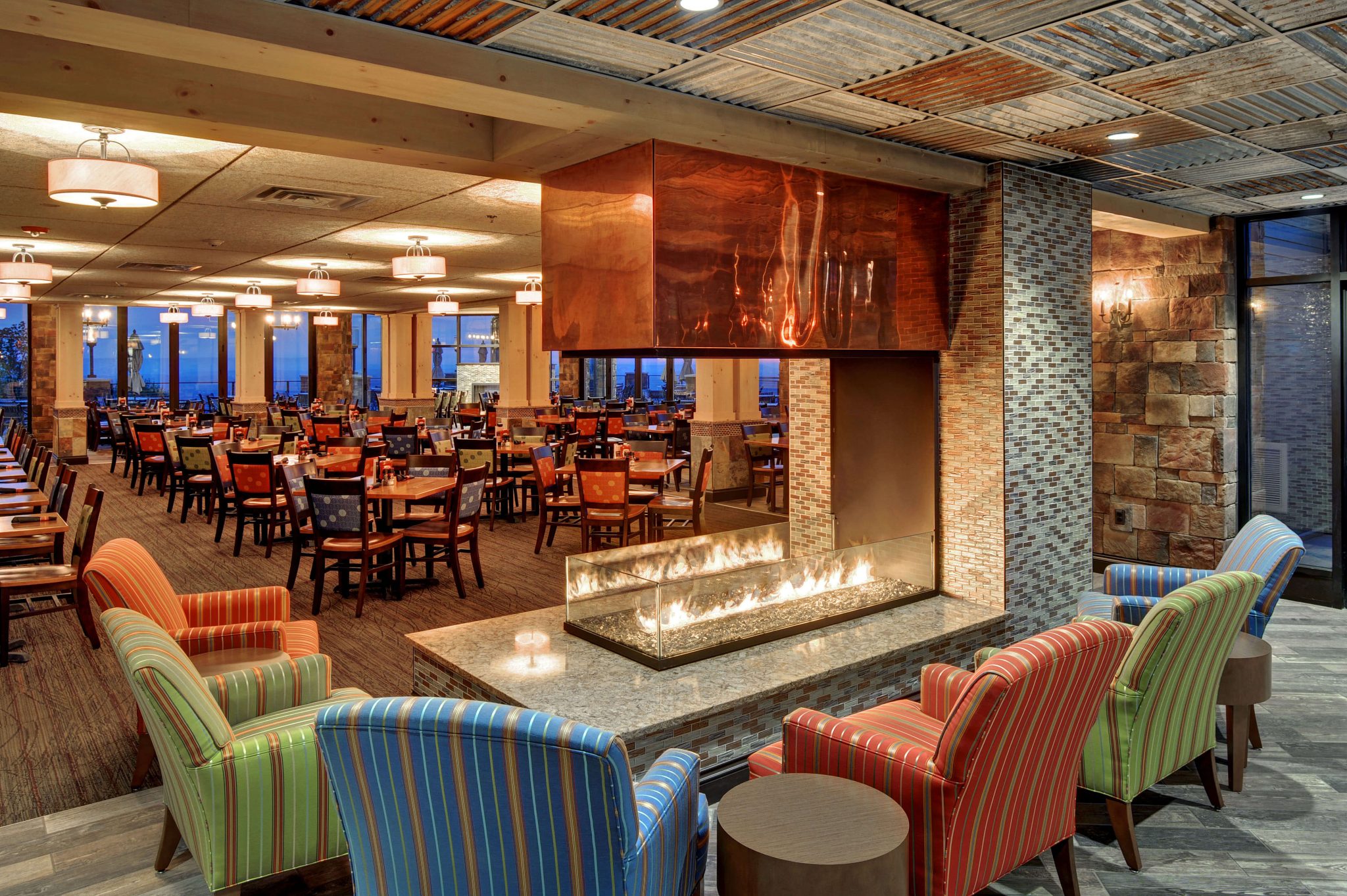 Both wood-burning and gas fireplaces can be designed as either indoor or outdoor units and can be customized in terms of frame finishing, grids and handles, and more. No matter what you choose, the design possibilities with Acucraft are endless. Contact our fireplace advisors today to begin bringing your dream fireplace to life.
Fireplace Efficiency
So, how efficient is a wood-burning fireplace versus a gas unit, really? The two vary quite dramatically in their efficiency. This is not surprising when considering that they rely on completely different materials to operate.
For starters, both wood-burning and gas fireplaces help to reduce general energy consumption since neither requires electricity (unlike an electric fireplace). But electricity isn't the only resource to consider when asking "are gas fireplaces efficient?". Gas units will, of course, contribute to your gas bill – while wood-burning units will not.
The Acucraft Hearthroom series is one of the best examples of how energetically and financially conservative you can be by working with Acucraft's design experts. These units are listed to UL (Underwriter Laboratories)-127 and ULC (Underwriter Laboratories of Canada)-S610, meaning that they meet the strictest standards concerning safety, performance, and sustainability in North America.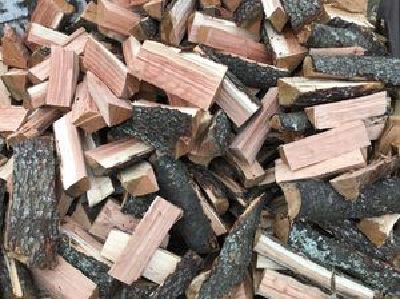 Although you will still need to consume wood to operate these wood fireplaces, they are quite flexible in their material requirements due to a gas knockout that quickly converts the unit to a gas-fueled design. These types of designs are part of why there is no definitive answer to the question, "Is a wood-burning fireplace energy efficient?"
Cost of Operation
In terms of financial commitments, which is better; gas or wood-burning fireplaces? Each fireplace comes with a different operation cost, for one, which may influence your decision on which style is best for you. The following factors represent some of the primary distinctions in the average financial commitment to a gas vs. wood fireplace.
How Much Gas Does a Gas Fireplace Use?
When determining gas vs. wood fireplace efficiency, it is critical to understand that the two are measured differently. Gas fireplace efficiency is measured in BTUs since these burn gas instead of wood. Another crucial factor in a unit's efficiency is its consumption rate.
So, how much gas does a gas fireplace burn? 
Normally, you should expect to use approximately 10,000-70,000 BTUs (British Thermal Units) per hour, depending on your intended output. The most common fuel types include propane and natural gas, each of which may be consumed at different rates.
Firewood vs Natural Gas Cost
When you compare gas fireplaces, the cost range can differ quite drastically. A natural gas fireplace that operates at about 40,000 BTUs hourly, for example, might run you about $0.48 per hour, while a propane unit at the same output would cost $1.10 per hour.
In terms of firewood vs. natural gas costs, you will measure per cord instead of per hour. This can be cheaper, depending on your use. The average cord of mixed hardwood can be anywhere between $50-100, depending on demand and locale.
Note: There would be no change in price distinctions when using gas logs or a wood-burning fireplace. Gas logs are only an aesthetic addition and do not make a functional difference, and thus, do not change the operation costs.
Installation and Maintenance
It's essential to know what to expect when you're ready to introduce your brand-new gas or wood unit into your home. The installation cost will vary depending on the type of fireplace you've chosen:
Gas fireplace: The price for having a gas unit installed in your home will normally range from $2,300 – $4,000.
Wood fireplace: These tend to be significantly cheaper to install than the former, usually costing anywhere from $1,900 to $3,300. 
Although Acucraft does not offer installation services, our field support specialists will perform pre-installation assessments to ensure that the units are constructed appropriately, and post-installation will calibrate your completed unit.
Acucraft's specialists will also maintain your gas fireplace according to the offered Maintenance Agreement. These agreements are available as one-time, 12-month, 24-month, or custom plans, and will vary in price based on your specific needs.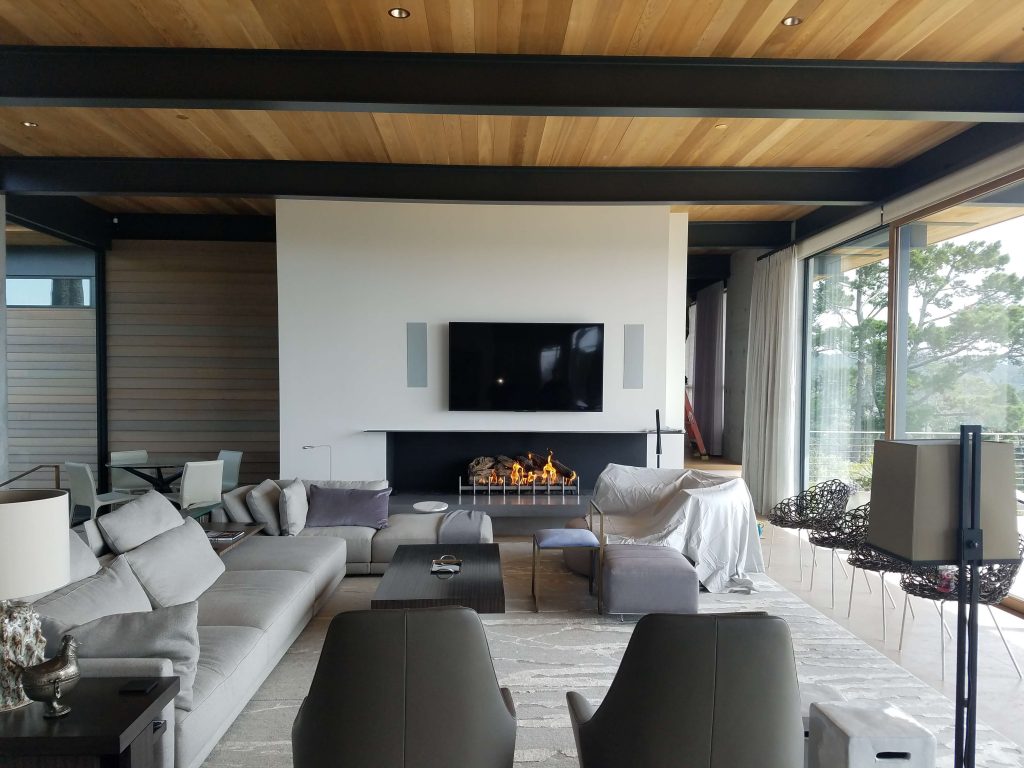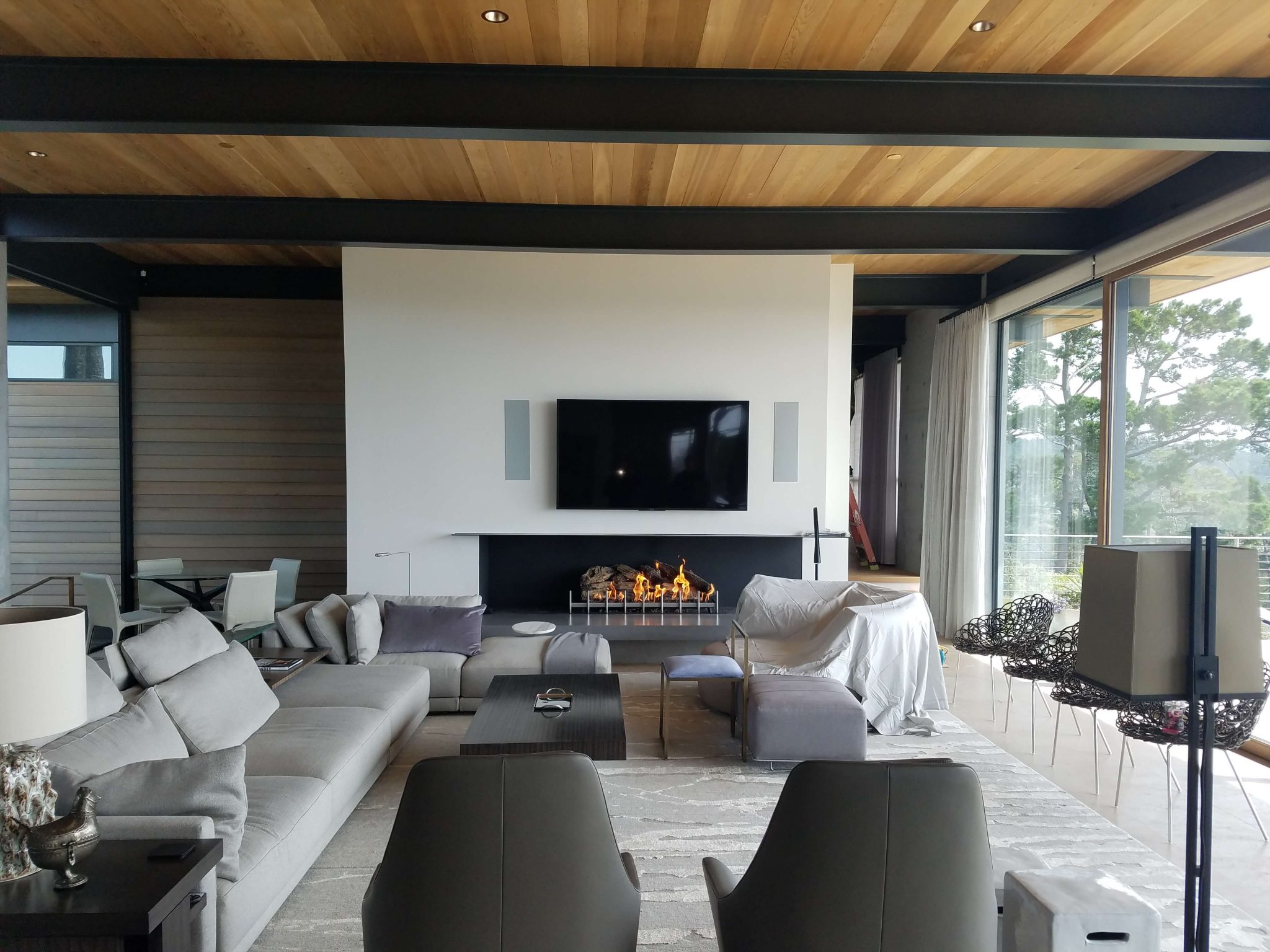 Safety
The safer option between gas and wood-burning fireplaces varies based on a number of factors but leans in favor of gas units. Wood units might be considered more hazardous for those not keen on physical maintenance. Ashes and soot can also accumulate without regular cleaning, which can lead to out-of-control fires.
Additionally, a gas fireplace can be left running without constant attention and does not potentially expose you and your family to the pollutants that a wood-burning unit might, such as:
Benzene
Formaldehyde
Polycyclic aromatic hydrocarbons (PAHs)
Regardless of the style of your fireplace – gas or wood-burning – both require good ventilation for proper use. Explore more fireplace safety tips for gas and wood fireplaces. 
Cleaning
There are some drastic differences in cleaning requirements for gas fireplaces in comparison to wood-burning units. Gas fireplaces come with significantly fewer cleaning responsibilities than wood-burning, mainly due to the different combustion byproducts that accumulate in the gas chimney and wood chimney.
Burning wood produces creosote, which builds-up on the walls of the chimney, along with ash and soot, which gather on the hearth. This necessitates maintenance on both a per-use and an annual schedule.
On the other hand, gas units should be dusted now and then and must be evaluated and cleaned by a professional at least once a year. Other than that, there's not much for you to do to keep these units spick-and-span.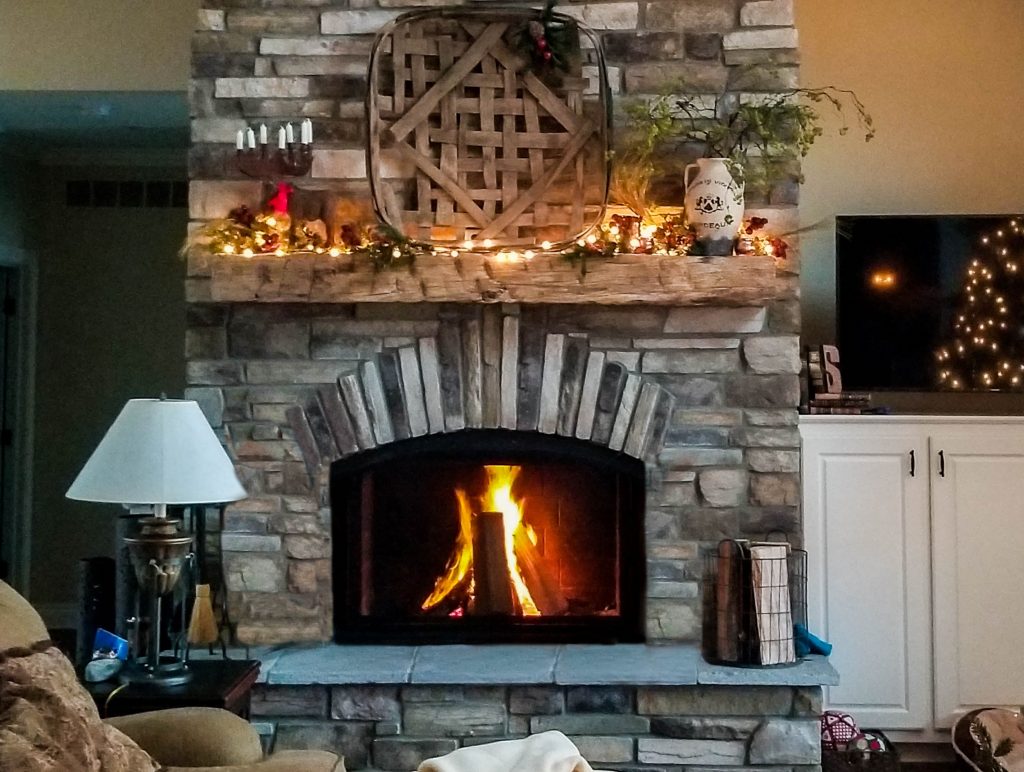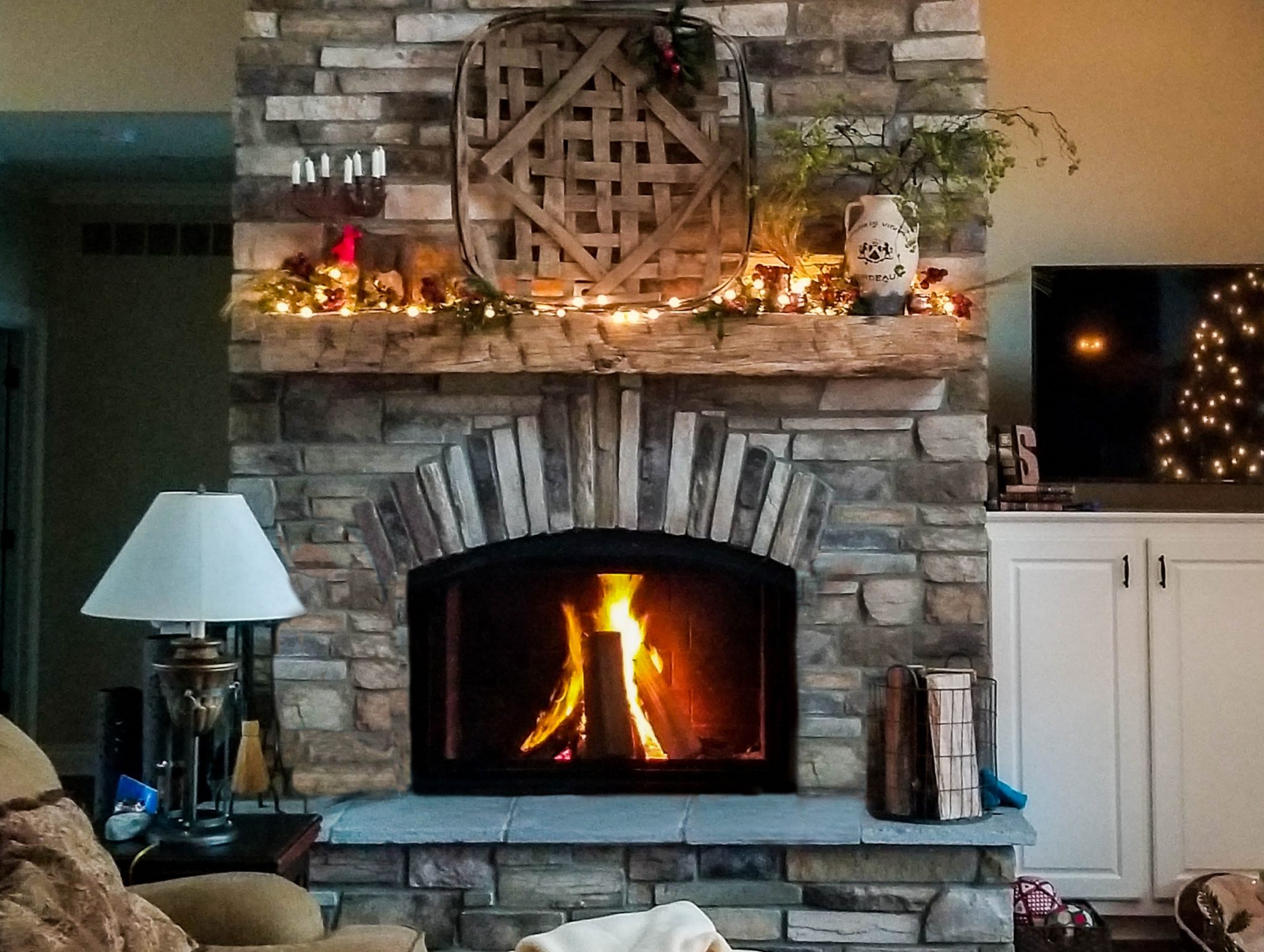 Sensory Experience
Most people will agree that a wood-burning fireplace is a standard for the sensory experience derived by settling down by a gentle flame on a chilly day.
The sound of the logs crackling and popping, the smell of the smoldering cedar, fir, or other firewood, and the soft radiance all are uniquely characteristic of a real wood fire.
Yet, if warmth is your primary concern, and you are not too focused on the blaze's authenticity or its provided ambiance, a gas fireplace works just as well. The main things you'll be missing are the smell and sounds of the wood, but the glow and warmth will remain since gas fireplaces produce real flames.
Resale Value
One of the most notable benefits of installing a fireplace in your home, whether wood or gas, is that the unit will almost certainly increase your house's market value by up to 12%.
This potential applies to both styles; no matter what kind of fireplace it is, these features create a focal point and gathering space for friends, family, and guests. There are no specific realty standards that determine whether one will add more or less value to the home. This factor depends on the market and homebuyer preferences, both of which are in constant flux.
Environmental Impact
As the world continues to experience the detrimental effects of human activity, there is a growing concern for their environmental footprints. Your choice of a gas or wood-burning fireplace can influence the impact you have on the earth due to the following factors:
When it comes to emissions, 75% more CO₂ is emitted in wood vs. natural gas units.
Acquiring natural gas for fireplaces can involve fracking, which releases similar pollutants as burning wood.
Generally, 99% fewer pollutants are emitted from natural gas vs. wood-burning fireplaces.
Your fireplace's environmental impact will heavily depend on the frequency of use, and whether you choose to use propane or natural gas for your gas-fueled unit.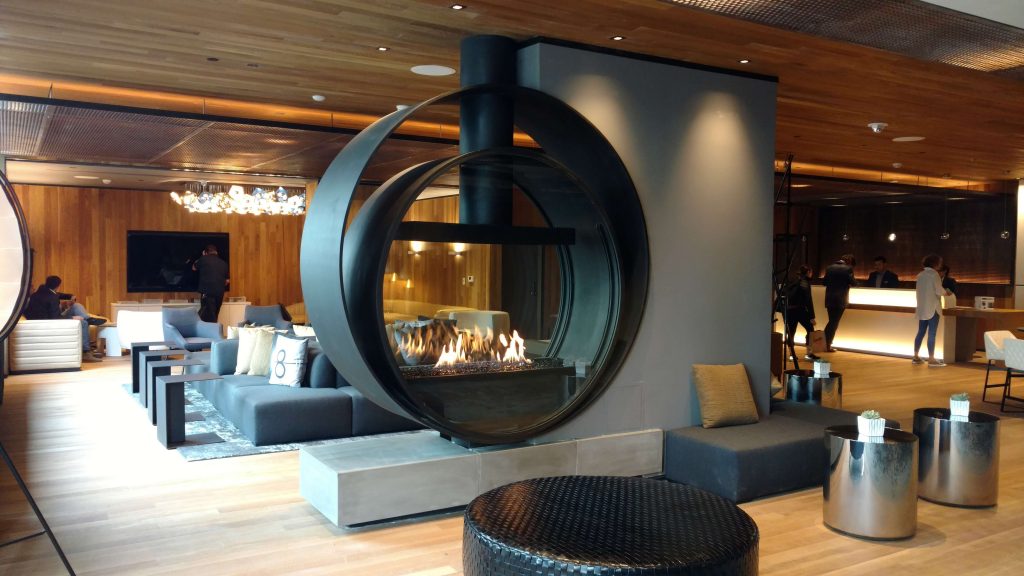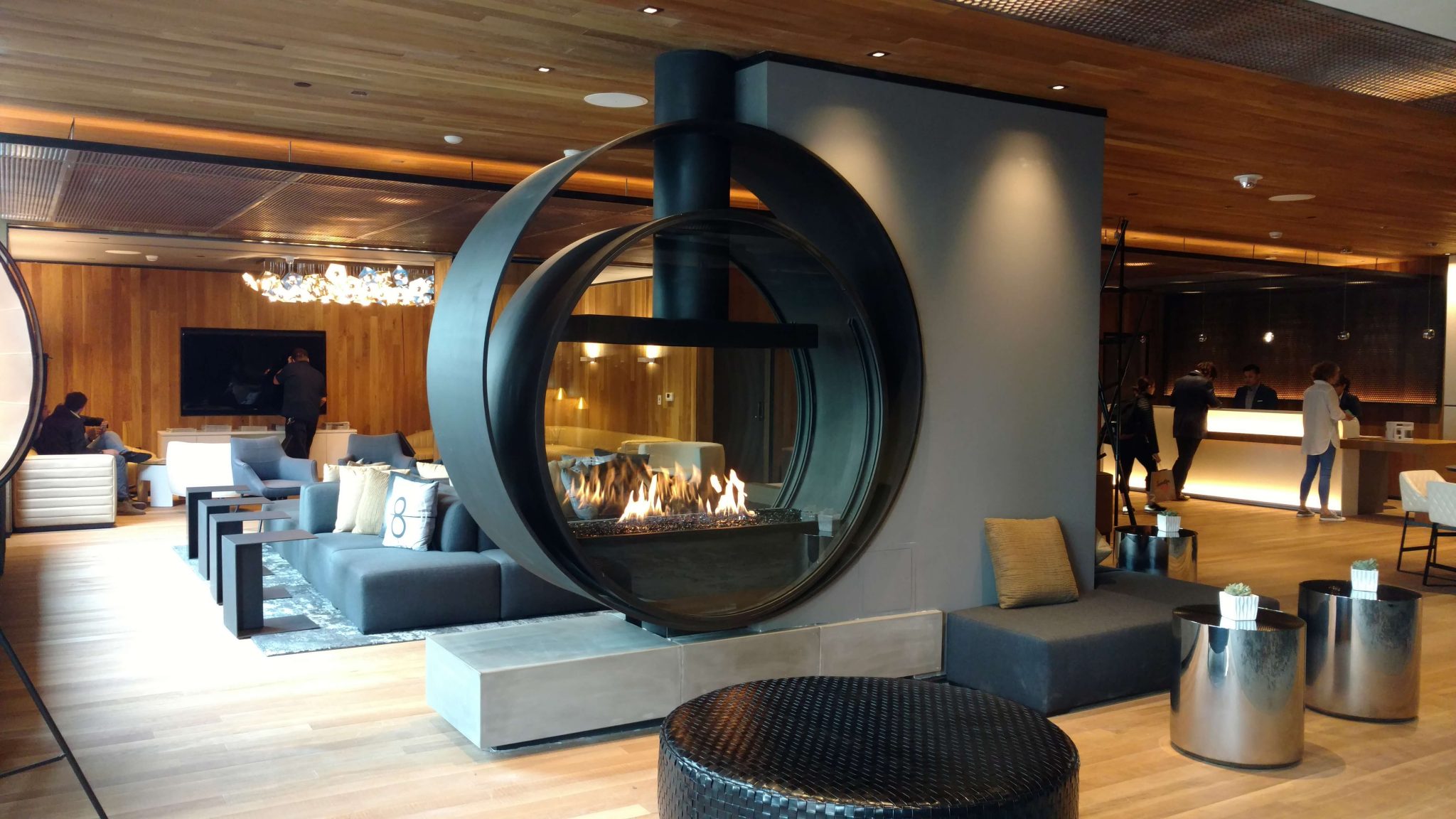 Gas or Wood Fireplaces: Which is Better for You?
Gas and wood fireplaces both have unique traits that can either benefit you or act as a drawback, depending on your specific wants and needs. When you're faced with the question, "Which is better, a wood-burning or gas fireplace?", review the pros and cons discussed above (and listed below) to determine which is best for you.
Gas Fireplace Pros and Cons
Gas Fireplace Pros
Require much less cleaning and maintenance than wood-burning units
Release fewer harmful gases into the environment
A wider range of customization options
Gas Fireplace Cons
Can be more expensive to operate
Don't offer the full sensory experience that traditional wood-burning units provide
More expensive to install
Wood Burning Fireplace Pros and Cons
Wood-Burning Fireplace Pros
Contribute greatly to the room's ambiance due to the real wood sound and smell
Can be less expensive to operate than gas fireplaces
Cheaper to install than gas fireplaces
Wood-Burning Fireplace Cons
Emit more gases into the environment than gas-fueled units
Less flexibility in terms of customization
Require more cleaning and maintenance
Compare Gas Fireplaces and Wood Fireplaces By Acucraft
With this breakdown on gas vs. wood fireplaces, you can determine which style best suits you and your space. Contact the Acucraft Specialists to begin your journey into transforming your place into a cozier, more inviting space.