March 12, 2019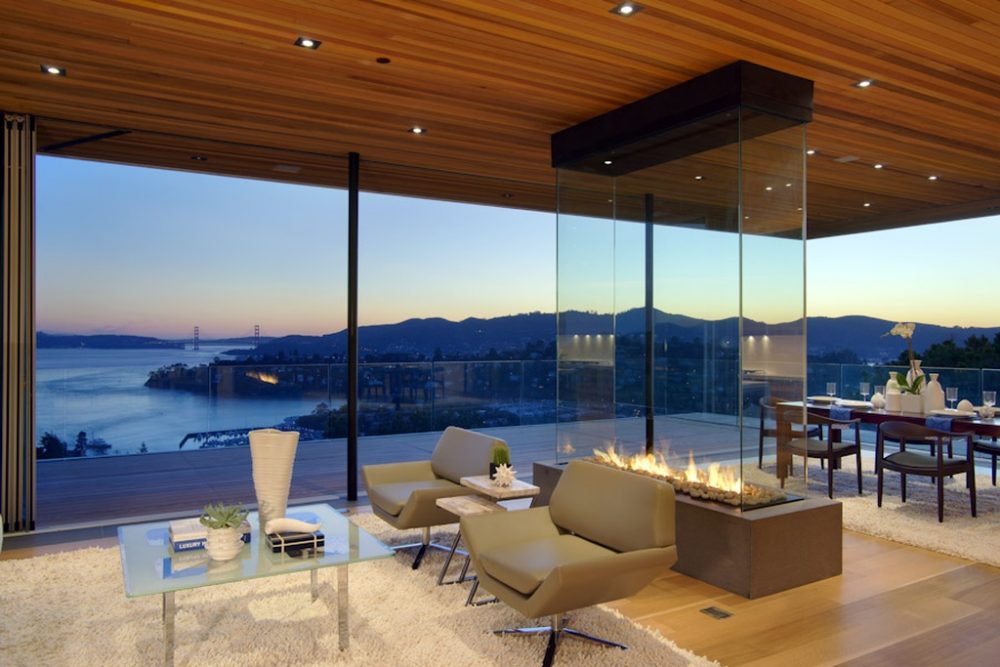 Adding a traditional wood burning fireplace or a modern gas fireplace can increase the value of your home.
If you ask anyone what they'd like in their dream home, undoubtedly next to granite countertops, walk-in closets, and a home theater, a luxury fireplace is probably high on their list. Fireplaces have been staples in home design for centuries, first as a means of heating the home and more recently as an aesthetic choice too.
But can a fireplace really increase the value of a home? Well if you ask homebuyers as this survey did, they'll tell you that fireplaces are a sought-after feature for them, with 40% of respondents saying they'd pay extra. In addition, when asked the same question, 70% of realtors stated that they see a price increase for homes with a gas fireplace or wood burning fireplace. Why is this? Here are a few ways fireplaces can increase a home's economic, design, energy, and personal value.
Economic Value
As with other features of a home like countertop materials, room size, and more, fireplaces, especially those with a striking modern design like a see through fireplace, can add a premium touch that the final price of the home reflects. Along with other home enhancements and features, according to one study, a fireplace can add up to 12% to a home's final value. And, when you work with a with a custom fireplace company, you can design the exact fire feature your home needs.
Energy Saving Value
Just as fireplaces were essential for in-home heating centuries ago, they can still prove valuable in warming a home today. Running a central heating system throughout the winter and colder months can be expensive for homeowners, but with a modern fireplace, they can curb those costs. The best custom fireplace manufacturers can design fireplaces that work in conjunction with the home's heating ducts and vents, spreading the natural heat of the fire throughout the house. This means that rather than all of the heat focused in the living room, or wherever the fireplace is, everyone can enjoy the fireplace's warmth wherever they are in the home.
 Aesthetic and Design Value
These days there are hundreds of style choices for fire features that can add a unique and modern artistic flair to any home. For example, a see through fireplace puts all of the focus on the flames as they sit front and center in the room depending on the placement. Typically, these fireplaces will have multiple sides with some even connecting an indoor with an outdoor space for a seamless look. If a more classic or even rustic wood burning fireplace is more what you have in mind, that's all right too. Just be sure to partner with a trusted, experienced custom fireplace manufacturer as their team can work with you to bring your vision to life.
Personal Value
Finally, fireplaces are an amenity that people can experience and enjoy together. Fire is and has been a natural gathering point for people for thousands of years, and with a fireplace in a living room, you and your and guests will naturally gravitate towards it. While home buyers are viewing homes, when they see a fireplace, they immediately begin thinking of spending countless hours curled up and enjoying its warmth, which can play a major role in encouraging them to purchase. Fireplaces and fire features are here to stay. Home builders and buyers agree: A house with a fireplace is more valuable than one without—in so many ways.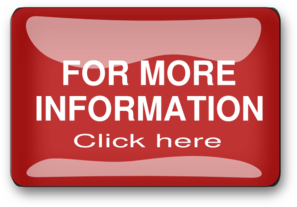 Two custom gas fireplaces take this Tiberon, CA to the next level
In 2015, Architect, David (David Kotzube Architecture) and Lowell Strauss (Amalfi West) came to Acucraft looking for a luxury see through gas fireplace for the master bedroom/bathroom in a new multi-million dollar investment home they were building in Tiburon, CA. They were looking for a fireplace that would add to their modern simplistic aesthetic, and mix well with the seamless indoor/outdoor feel of the home. Fireplace Advisor, Mike, and Fireplade Designer, Robin, worked with David and Lowell to find the perfect gas fireplace for their new property: a custom 3 sided gas fireplace which seamlessly brought together the master bath and bedroom.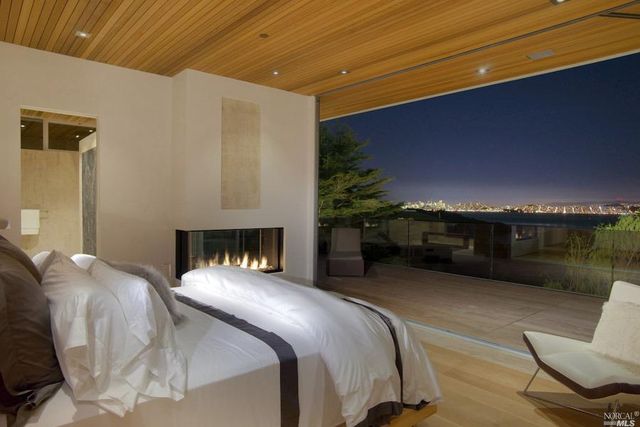 After receiving their see through gas fireplace, they were so elated with it that they decided to add a show-stopping 8′ four sided glass gas fireplace with a 24″ open reveal. Lowell was inspired by another Acucraft 4-sided gas fireplace, which also happens to be one of our most popular models.  Lowell wanted this fireplace to be glass-on-glass (without unsightly corner supports) so it wouldn't obstruct the views of the Golden Gate Bridge and downtown San Francisco. Thanks to Acucraft's design team, Lowell's fireplace was full supported from the ceiling with suspended glass giving him the window to the outside that he was looking for.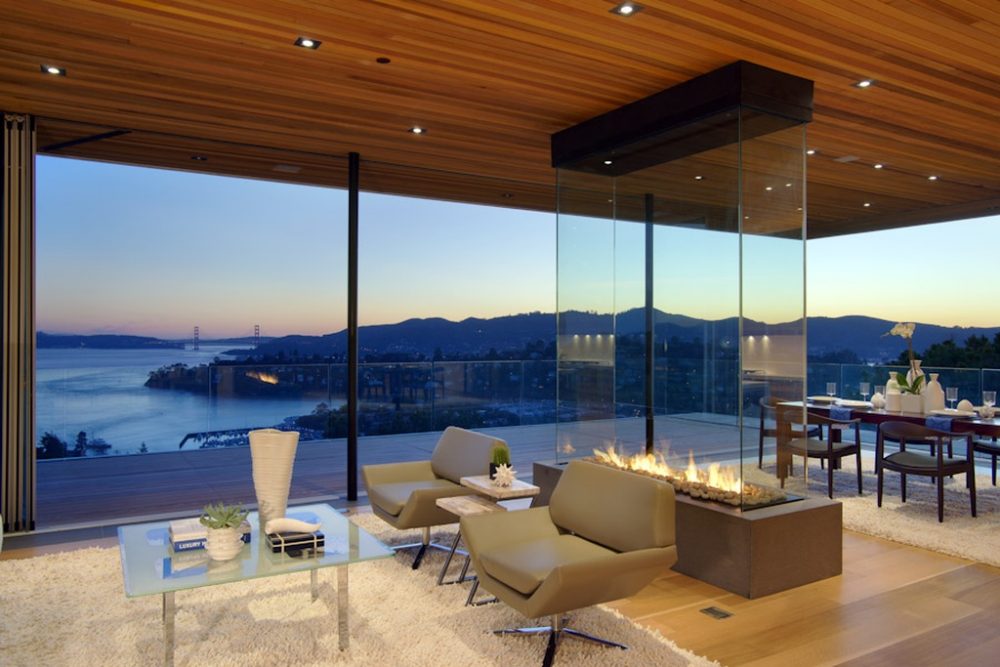 Not only was Lowell satisfied with his fireplaces, according to local news reports his home set records when it closed at $13 million; the largest reported sale in the last 10 years! We are so happy that Lowell and his team were pleased with their fireplaces; we look forward to working on more projects together in the future.
>>Click Here to learn more about this project
We love working with our customers to make their dream fireplaces a reality. Get started on your own fireplace project today with a free quote and consultation with one of our knowledgeable Fireplace Advisors!

888-317-6499   |   [email protected]