Double-Sided Wood Fireplaces
Enjoy your wood burning fireplace from indoors and out with an indoor outdoor double sided wood fireplace!
---
An indoor-outdoor wood fireplace provides the perfect way to join together two of your favorite spaces and share the comfort of both with those closest to you. Think about the satisfaction of entertaining friends and relatives around a crackling fire without having to worry if the weather will turn bad or having to choose between having a fire or relaxing inside on a beautiful evening. Our patent-pending inside-outside fireplaces offer the ultimate in versatility and stress-free heating solutions.
But, before we get too far into the benefits of indoor-outdoor wood fireplaces, it's important to clarify a common misconception.
What's the difference between an indoor-outdoor fireplace and a see-through fireplace?
An indoor-outdoor wood fireplace is built into an external wall of your home or property and designed to provide an elegant and functional heating solution inside your home and to any outdoor gathering space. Indoor-outdoor fireplaces are not meant to be fully enclosed indoor heating solutions. At Acucraft, we call that style of double-sided fireplace a "see-through wood fireplace" and you can find all the information on that product by clicking on the link.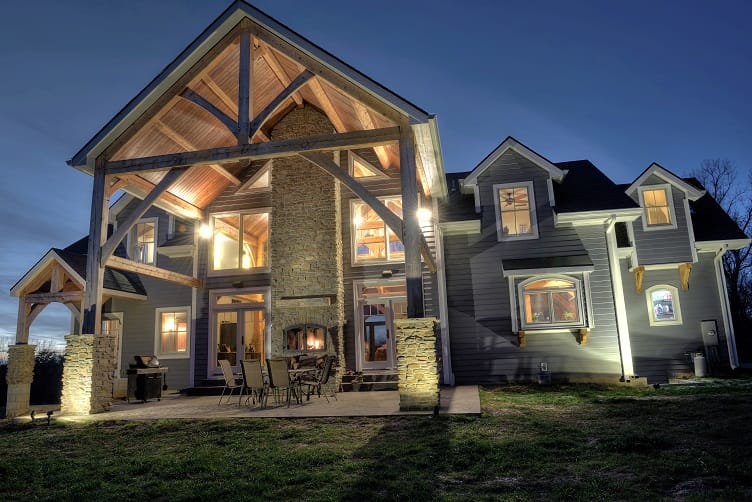 Indoor-Outdoor Fireplace Styles, Options & Features
By definition, indoor-outdoor wood fireplaces come with operable doors inside the home and outside, which provide all-around convenience and eliminate the mess and hassle of storing wood inside your home. These fireplaces offer full control over the comfort of your guests and allow anyone to heat or cool the area to suit the ambient temperature, whether you're inside or outside. What's more, adding a fire screen option allows you to operate your fireplace without doors, creating the feeling of snuggling next to a campfire.
Despite having an opening in the middle of your home, the outside doors on our indoor-outdoor fireplaces are 100 percent sealed to eliminate the risk of cold air transfer. You'll stay toasty warm inside even on the coldest of nights.
And, if you're worried about the safety and security of essentially creating another access to your home and loved ones, don't. One of the most important features of our two-sided wood fireplaces are the locking clasps that keep wildlife and unwanted visitors as far from your family as possible. You may keep protection in your home or property, but rest assured, you won't need to because of the fireplace.
An added bonus is that any indoor-outdoor wood fireplace style you like can be manufactured and installed indoors as a see-through fireplace. We're happy to make whichever product you love match your home, cabin, or vacation property.
All-around comfort is one of our top priorities and, as such, all of our double-sided wood-burning fireplaces use 100 percent outside air for combustion, which helps you avoid feelings of stuffiness inside the home or property. Moreover, once the air is heated, it can be circulated throughout your indoor and outdoor spaces to ensure your guests are comfortable wherever they put their feet up.
Aesthetics and functionality are the final components of our industry-leading offerings. Stunning masonry solutions, cutting-edge air movement technology, and a vast array of door styles and finishes will make your fireplace the true focal point of your home or property. For those of you with a handyman spirit, a hankering for hard work, and a penchant for power tools, we offer the opportunity to work alongside one of our fireplace advisors to build a truly one-of-a-kind and awe-inspiring wood fireplace together.
Indoor-Outdoor Wood Fireplace Features
Style options to fit every aesthetic & personality
Add-on options for every lifestyle
Operable doors inside & outside the home
Safety features to keep your home secure
100% outside air for combustion
Cutting-edge air movement technology
Heated air can be circulated or expelled
Work with our fireplace advisers
Transform your space with a see-through indoor/outdoor wood fireplace and enjoy traditional ambiance indoors and out.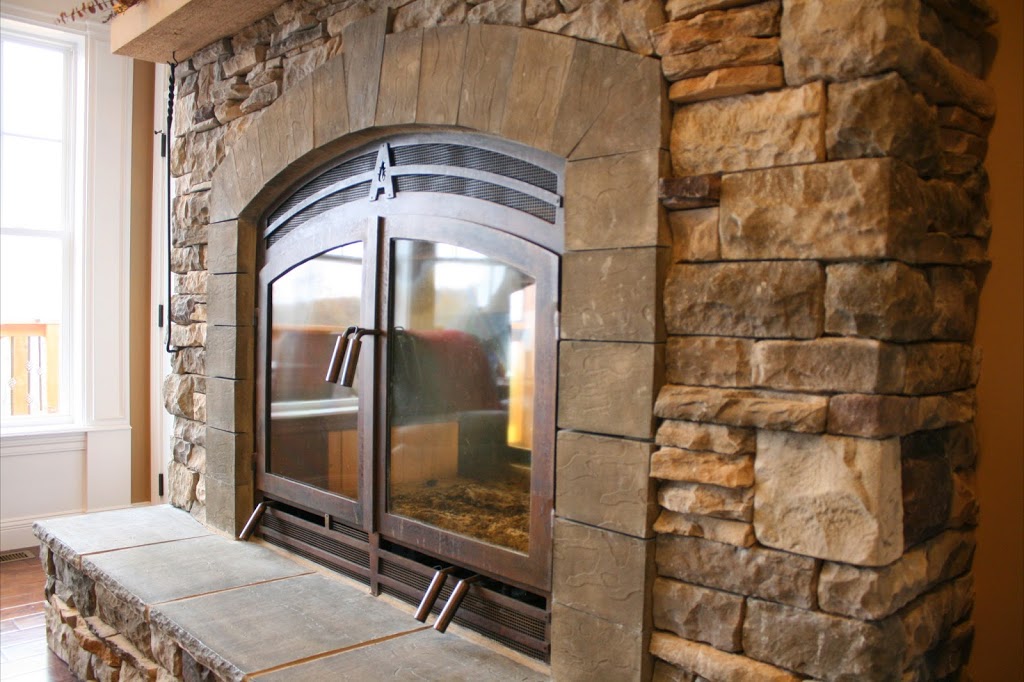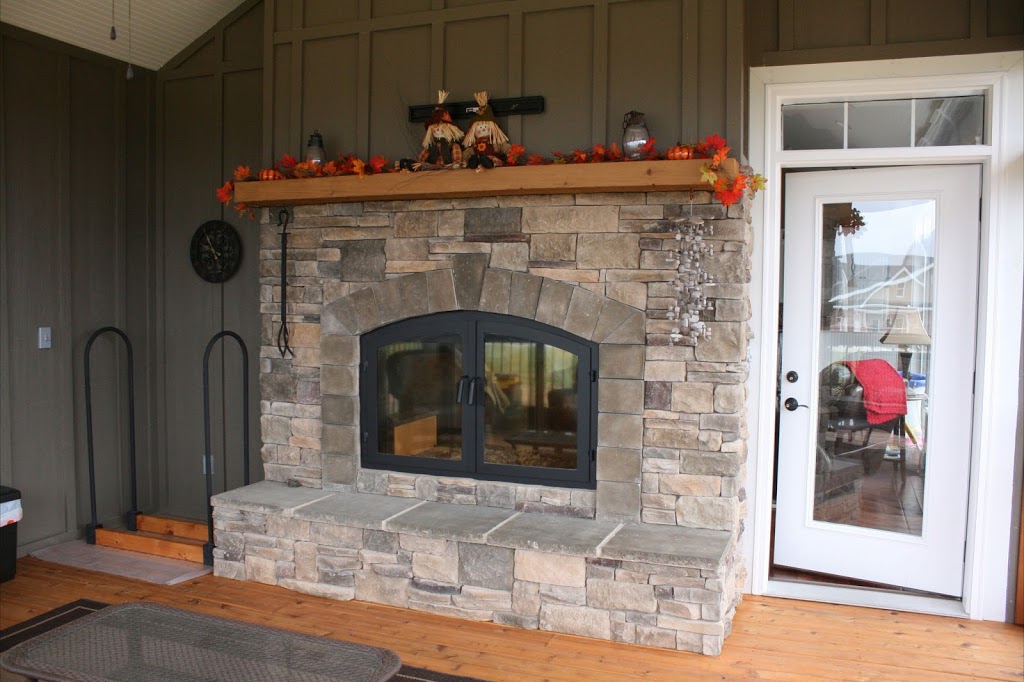 Any of our standard wood burning fireplaces can be manufactured and installed as an indoor/outdoor fireplace
Indoor/Outdoor Wood Fireplace Models
Finishing Options
Arched or Rectangular Fronts & Doors
Single or Double Doors
Multiple Handle Options
Standard Black Matte Finish
Patina Finish
Hammered Finish
Forged Finish
Rustic Finish
Medieval Finish
Multiple Grid Styles
Fire Screen
304 Kitchen-Grade Stainless Steel Cooking Grill
Cooking Arm
Indoor/Outdoor Wood Fireplace Gallery
Click on image to zoom in