Fireplaces with Logs
Acucraft's fireplaces with logs combine the convenience of a gas fireplace and the ambiance of a wood burning fireplace.
All of our gas fireplaces with logs can be designed to include crushed glass media, polished stone, river rock, or earthy lava rock. We offer several logset options as well as driftwood pieces to accompany any style.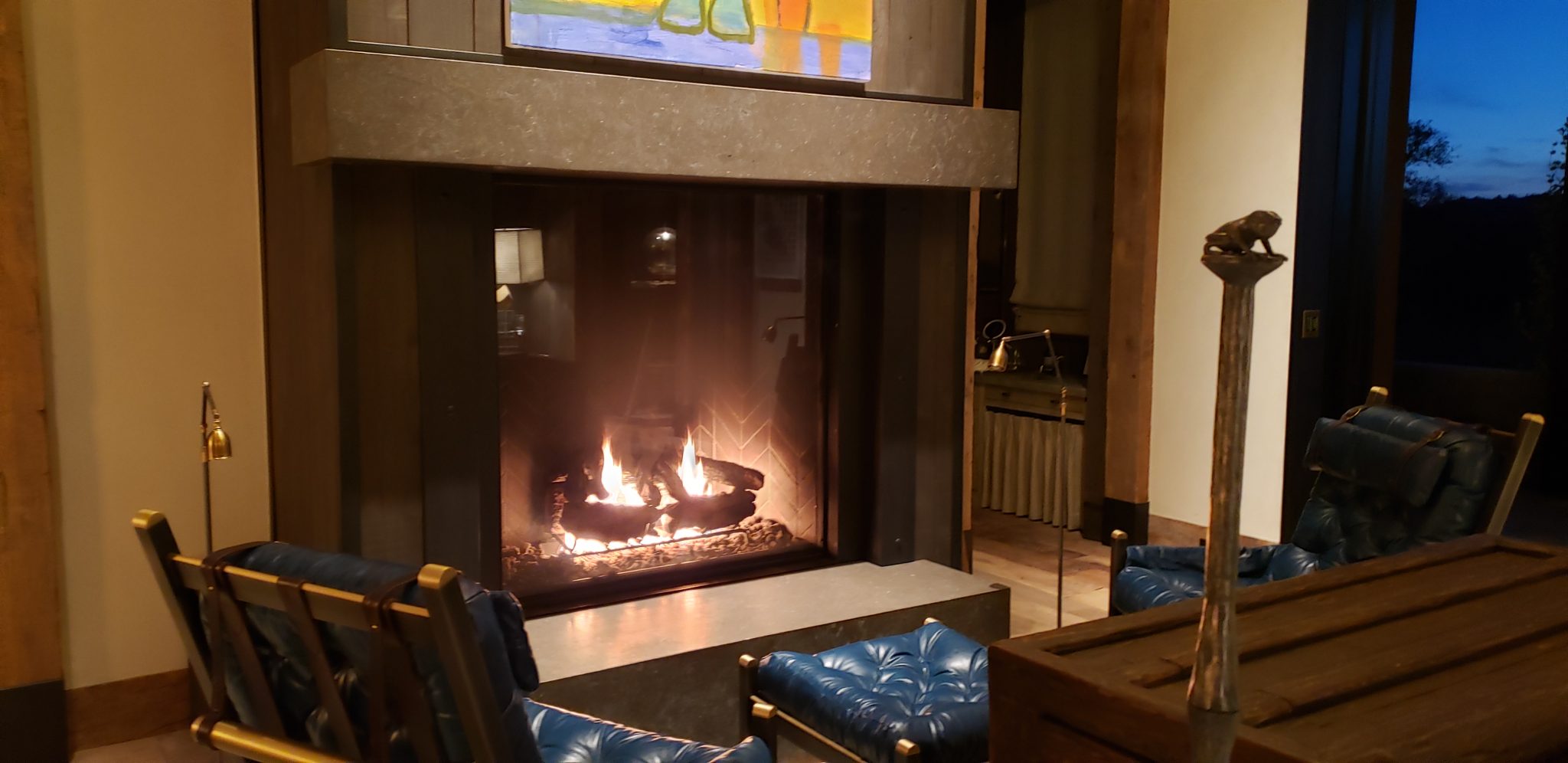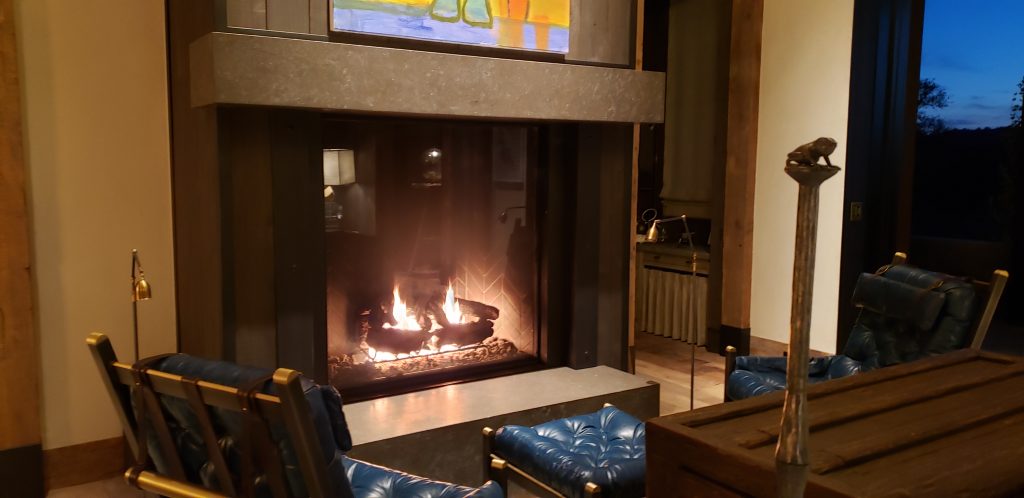 Fireplaces with Logs Features & Benefits
Largest, fullest flames on the market
Multiple gas log styles
Optimal viewing areas, designed to your needs
Dual pane glass cooling system
Open (no glass) options
Fire screen options available
Flexible installation
Power venting / fans
Enjoy supplemental warmth or expel outside
Keep scrolling to see some of our stunning gas fireplace installations using gorgeous logsets.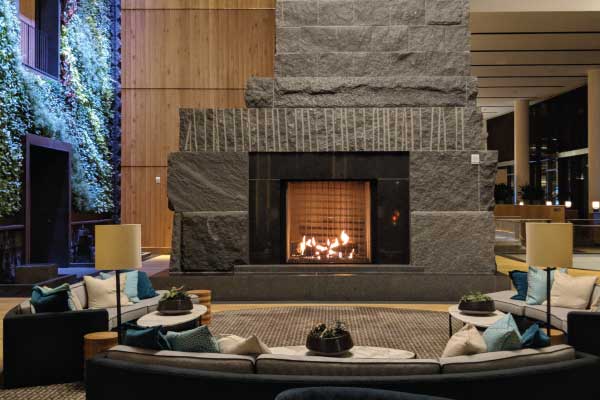 Enjoy an open viewing area (no glass) and mammoth logs like they do at the Four Seasons Resort in Dallas, TX. Not many manufacturers are able to design and produce open gas fireplaces, which is one of the many fireplace designs Acucraft has mastered.
"My experience with Acucraft has been great. I think you guys are very organized and seem always on-hand for any assistance. The overall design of the fireplace looks great and fits well with the owner's own vision." -Todd Hart, Newland Interiors
Cozy up to a traditional see through fireplace with logs with your favorite cup of hot cocoa like this gorgeous fireplace outside of Starbucks in Blaine, WA.
"Mark and the team from Acucraft killed this thing!" says Mike Hill, Otis Investments. "Better than I could have imagined, beautiful fire, large logs, looks really unbelievable."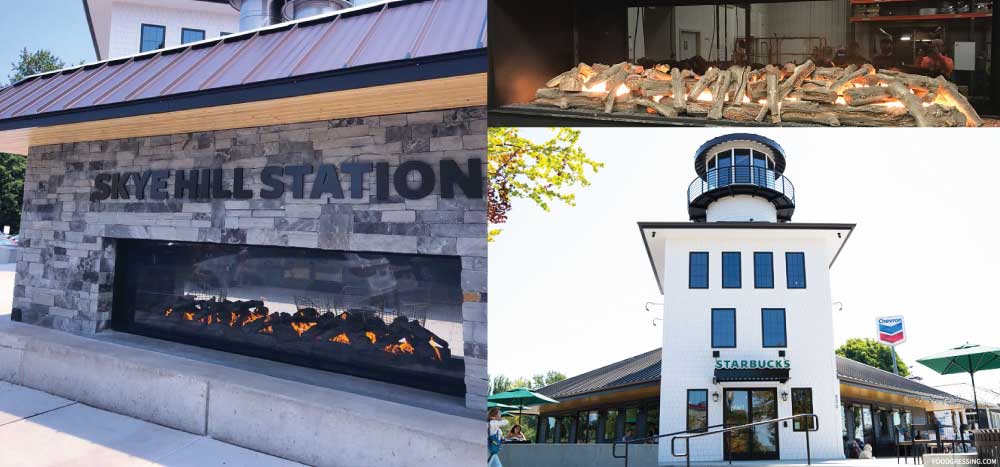 Gas Fireplace with Logs FAQs
What are the benefits of gas fireplaces with logs?
Gas fireplaces with logs offer the best of both worlds – they combine the convenience of a gas fireplace and the ambiance of a wood burning fireplace. Gas fireplaces with logs at Acucraft also have the added benefit of the largest flames on the market and customization options with our finishing selections and accessories. Request a quote or contact our team to learn more about the benefits of our gas fireplaces with logs.
Do you need to replace the logs in your gas fireplace?
Logs for gas fireplaces do not need to be replaced as often as logs for wood burning fireplaces, but should be replaced if you notice they are no longer in optimal condition. Thankfully, high-quality logs for gas fireplaces, like the ones that are sold with Acucraft fireplaces, will last you for years to come.
Are gas fireplaces with logs customizable?
Yes. The gas fireplaces with logs manufactured by Acucraft are very customizable, with enough options to match any aesthetic. From multiple log styles to glass vs open options and accessories, you can be sure your gas fireplace is one of a kind.
Powered by HTML5 Responsive FAQ
Gas Logs Options
Vented Gas Log Sets
Outdoor Gas Log Sets
See-Through Gas Logs
Gas Log Accessories
Driftwood Logs
Custom Log Options
Fill out the form below to request more information!
Gas Fireplaces with Logs Customer Photos