January 11, 2018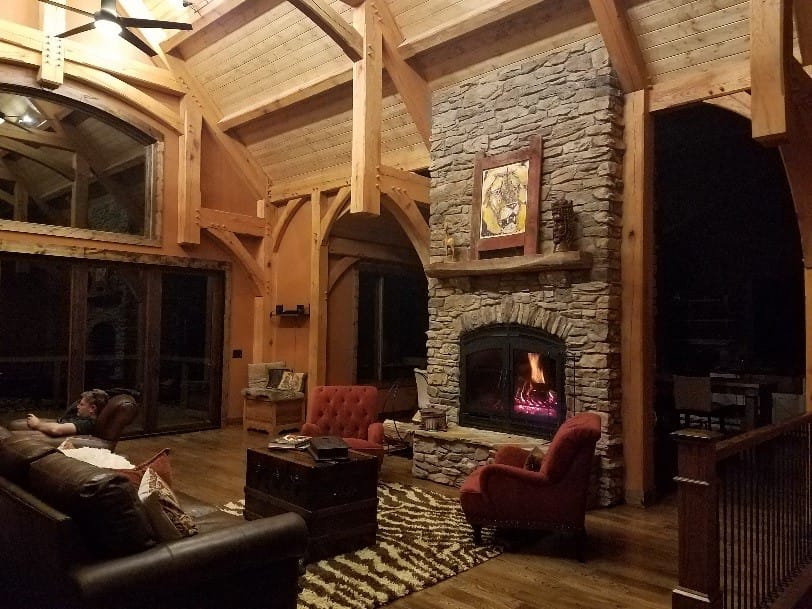 The Advantages of Double Sided Wood Fireplaces
For over 30 years, Acucraft has perfected the double-sided wood burning fireplace concept. It began 3 decades ago when a couple came to Acucraft seeking the beauty of a traditional wood burning flame in more than one room in their home. Acucraft's double sided wood burning fireplaces combine ingenuity with fine craftsmanship to give you the ultimate fireplace experience in more spaces than one. With many different styles, sizes, and designs, you can have the wood burning fireplace that suits you and your desires.
The Style Options
Our wood fireplaces can be created to match any style. Whether you search for a more rustic feel or prefer a modern approach. Acucraft will craft a fireplace that reflects your personality and creativity. Arched or rectangular doors are available in many different finishes including: patina, clavos, hammered, and more. And with double-sided wood  fireplaces, the same style will be brought to two spaces with one fireplace.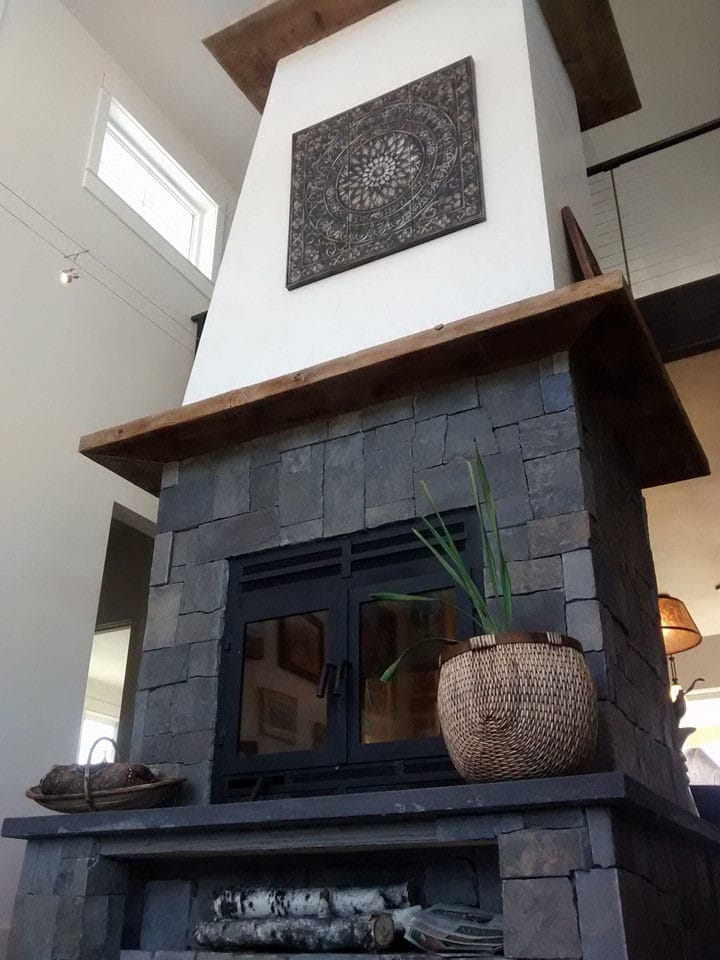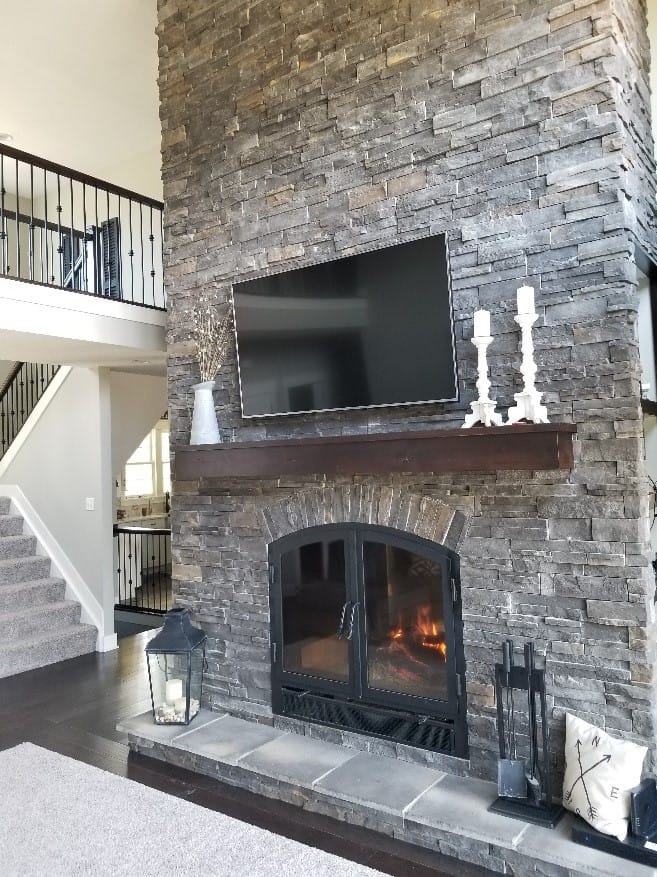 The Fireplace Size Options
Traditionally, Acucraft's wood burning fireplace come in three desirable sizes: 36" wide, 44" wide, and 48" wide. The sizes allow for the best combination of burn time and viewing areas. However, if you are looking for something incredibly dramatic, Acucraft can custom create a 2-sided fireplace to any size you'd like!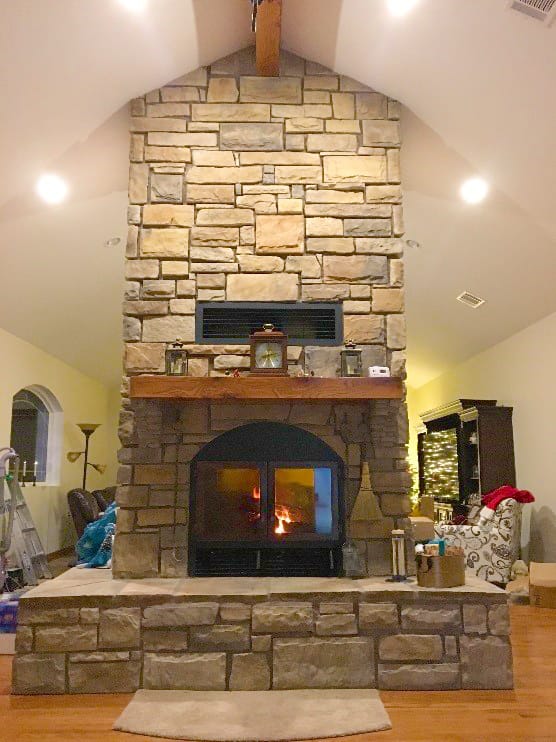 See through Fireplace Design
A majority of the 2-sided, prefab fireplaces on the market are exclusive to gas fireplaces. But a double-sided wood burning fireplace is different. Not only do you get two views in one space, you can also make your double-sided fireplace an indoor/outdoor fireplace! This allows you to store your wood outside so you would not need to bring the wood indoors. And with our fire screen option you can operate the fireplace without doors, creating a fire pit effect.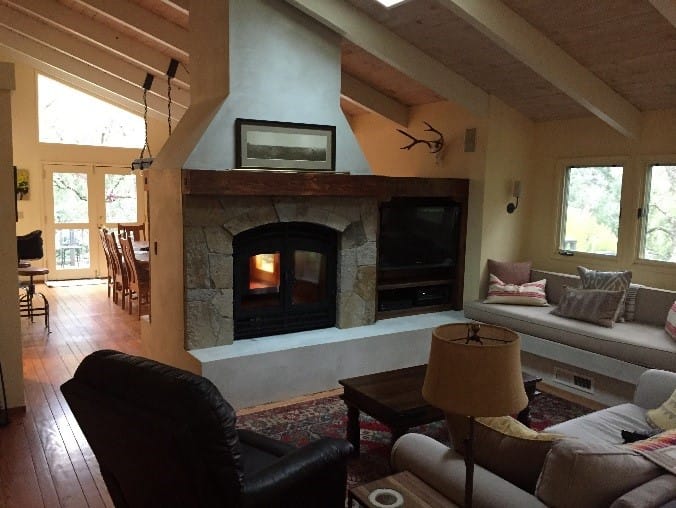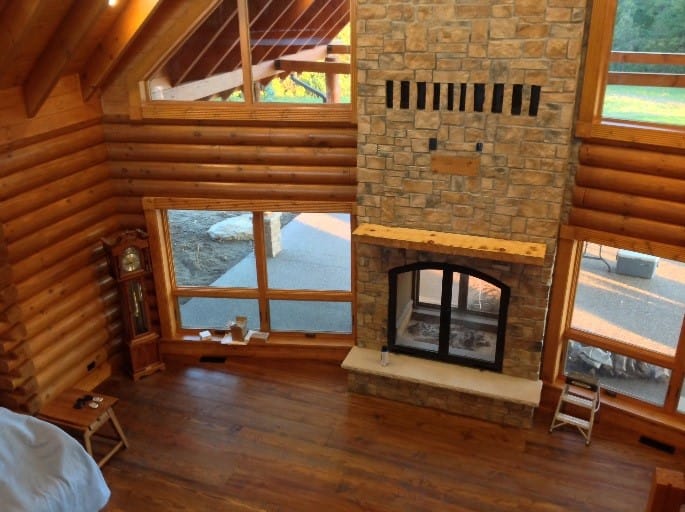 Wood burning fireplaces have many advantages. They add a gorgeous ambiance, can lower your heating bills, and provide additional style and flash to your space. And with an Acucraft double sided wood burning fireplace, you get all of the advantages times two!