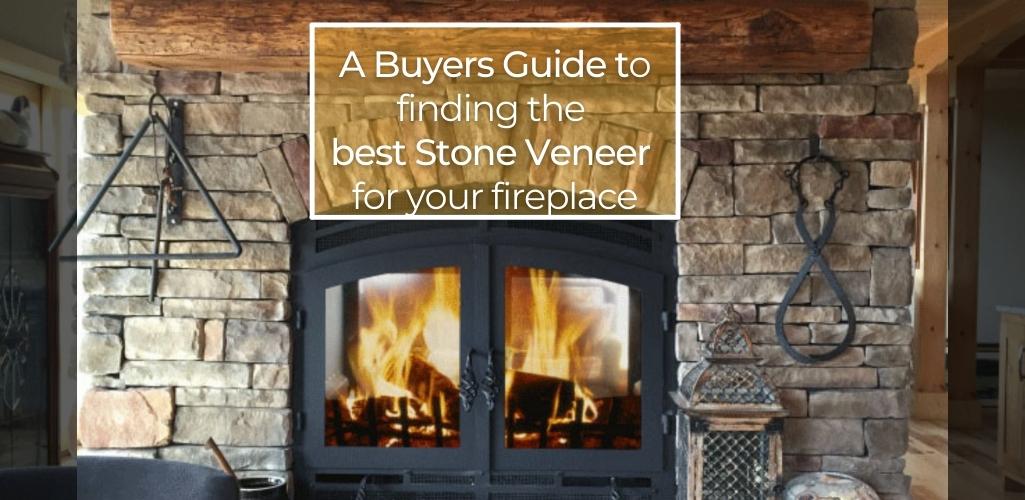 So you want to create a cozy yet elegant spot to gather and entertain? A stone veneer fireplace will elevate any design aesthetic to stylish, with a bit of rustic charm. There are numerous stone settings to choose from to create the perfect fit for your home's centerpiece. Learn about the types of stone veneer and the essential factors to consider in finding the best cultured stone, with our complete guide to stone veneer fireplaces.
Stone veneer fireplaces are one of the fastest-growing interior design trends of 2021. They can transform outdoor patios into vibrant gathering spaces for year-round enjoyment or give your living room that warm rustic feeling. However you decide to use them, there are a few things you need to know before you start stacking stones. From finding the most suitable type of stone veneer to selecting the color and keeping within your budget, this guide will take you along each step of the process.

What is Stone Veneer?
Stone veneer is a low-cost, lightweight alternative to traditional masonry work. It comes in ¾ inch thick panels of various shapes and sizes that are quick and easy to install. Manufactured stone veneer is a replica concrete cast of natural stone that has the advantage of being easier to cut and color. Because it is so economical and long-lasting, it has quickly grown to one of the most popular trends in the fireplace market. It is vital for you to know the different types of stone veneer products when choosing the best stone veneer for your fireplace.
Stone Veneer vs. Faux Stone
The types of stone for fireplace design generally fall into two categories: stone veneer and faux stone. Faux stacked stone fireplaces are made from plastic casts and painted to look like stone. The designs vary by brand and can create a very uniform layout without much hassle. Stacked stone veneer fireplaces are made of a more durable concrete mixture and come in a wider variety of design layouts than faux stone.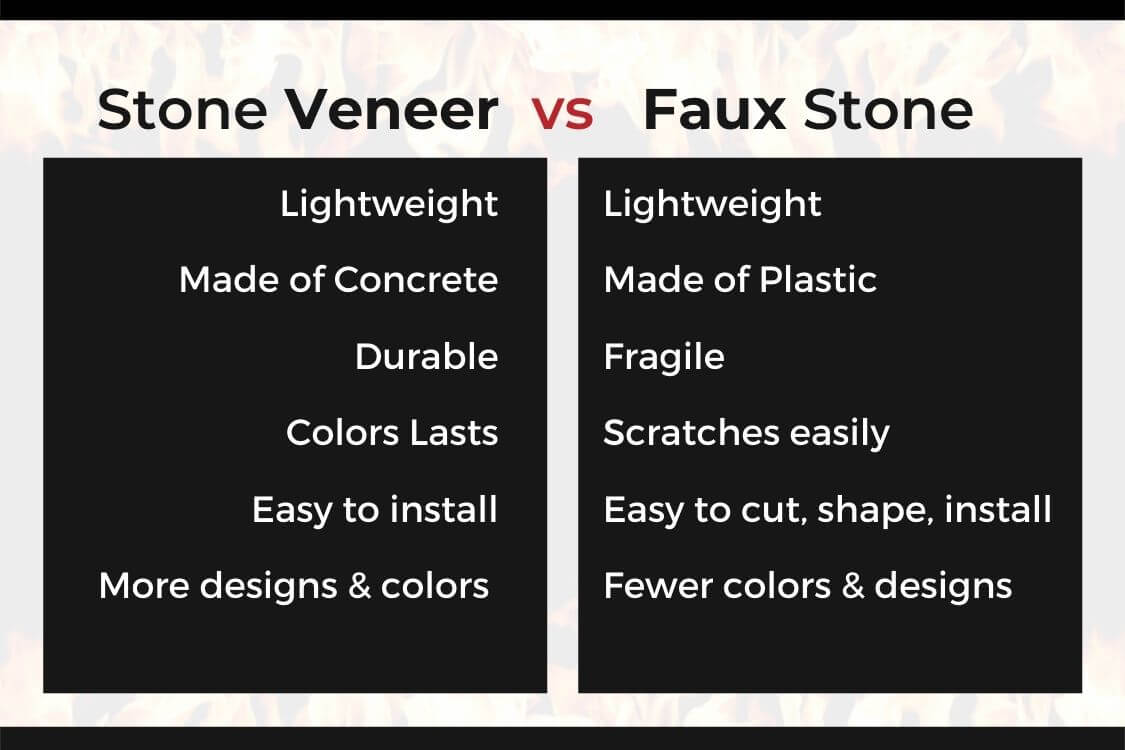 Faux Stone: Pros and Cons
Fake stone fireplaces can look just as unique and timeless as real stone fireplaces, but there are a few critical differences behind the scenes. Being made of plastic, the faux stone color doesn't continue beyond the paint and is at risk of coming off from minor surface scratches. There are a few good reasons to use faux stone, but also a few negatives that might have you searching for something else.
Pros:
Lightweight
Easy to cut and shape
Simple DIY installation
Cons:
Breakable
Color is only surface deep
Styles vary by brand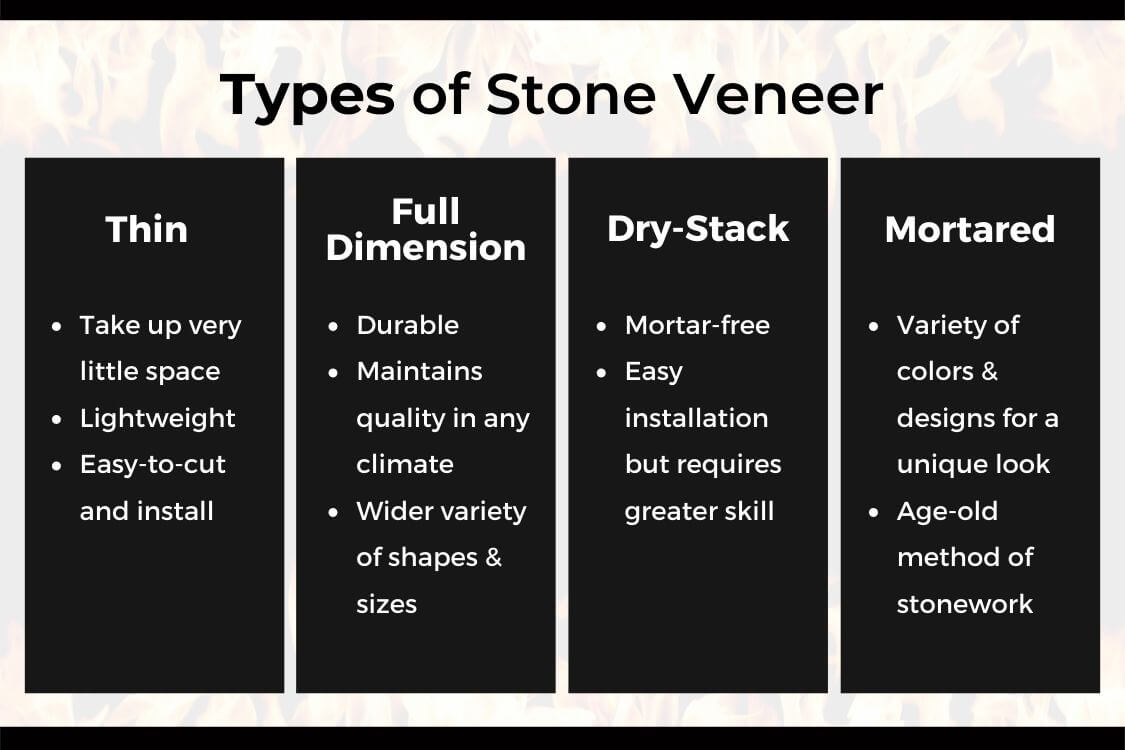 Types of Stone Veneer
Manufactured stone veneer companies typically deal in four types of stone veneer. Depending on how you want your finished product to look, you'll start with either one of these stones.
Thin Stone Veneer
Full-Dimension Stone Veneer
Dry Stack Stone Veneer
Mortared Stone Veneer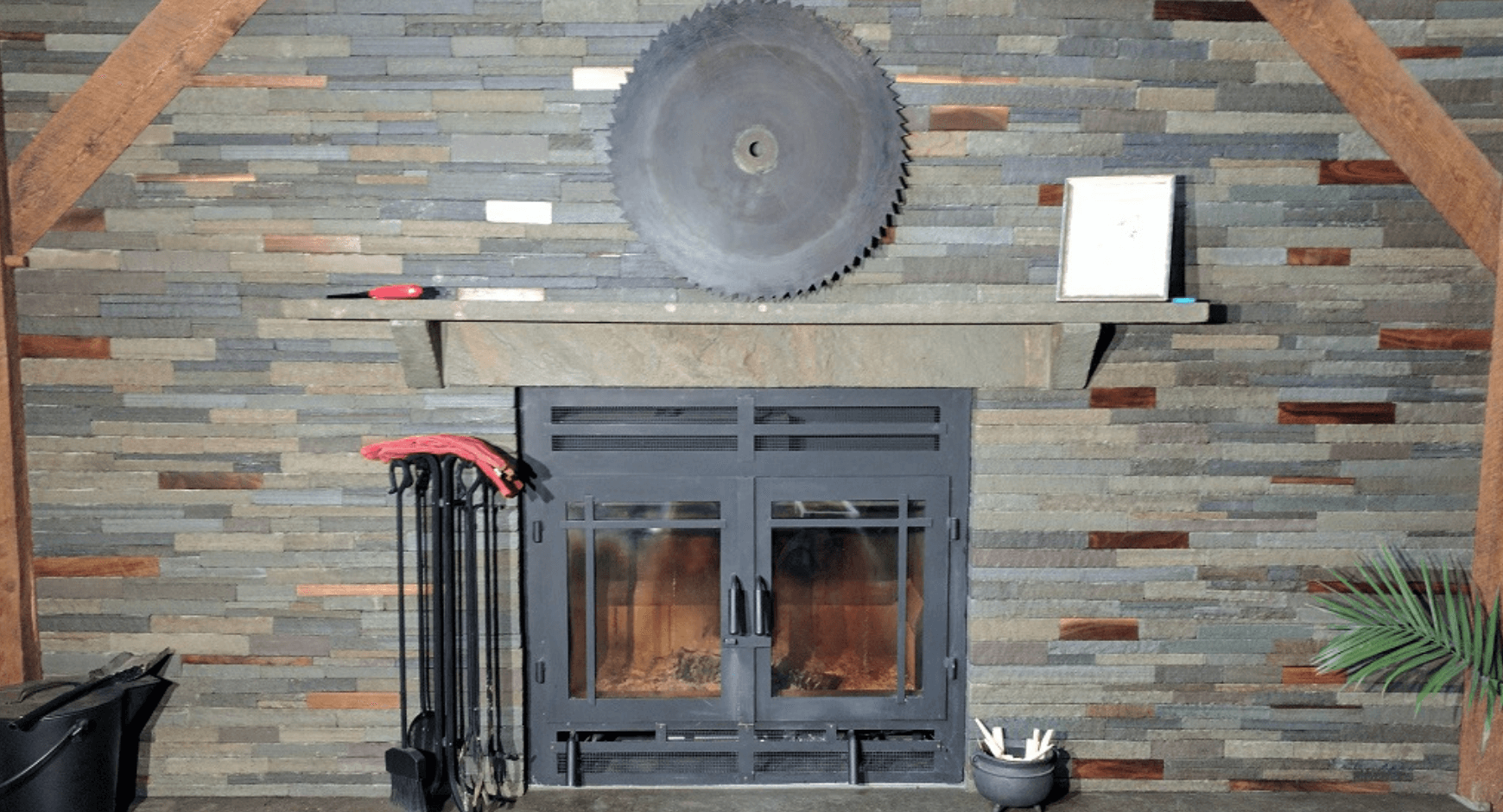 Thin Stone Veneer
When it comes to interior design, every square inch of space counts, since stone veneer is often placed on top of an existing wall, you want it to be as unobtrusive as possible. Thin stone veneer is manufactured to be less than 2 inches thick, so it doesn't take up any more space than it needs to. As a result, you can still get the same beautiful stone façade without sacrificing your living space.
Takes up less space
Same rustic appearance
Lightweight and easy to cut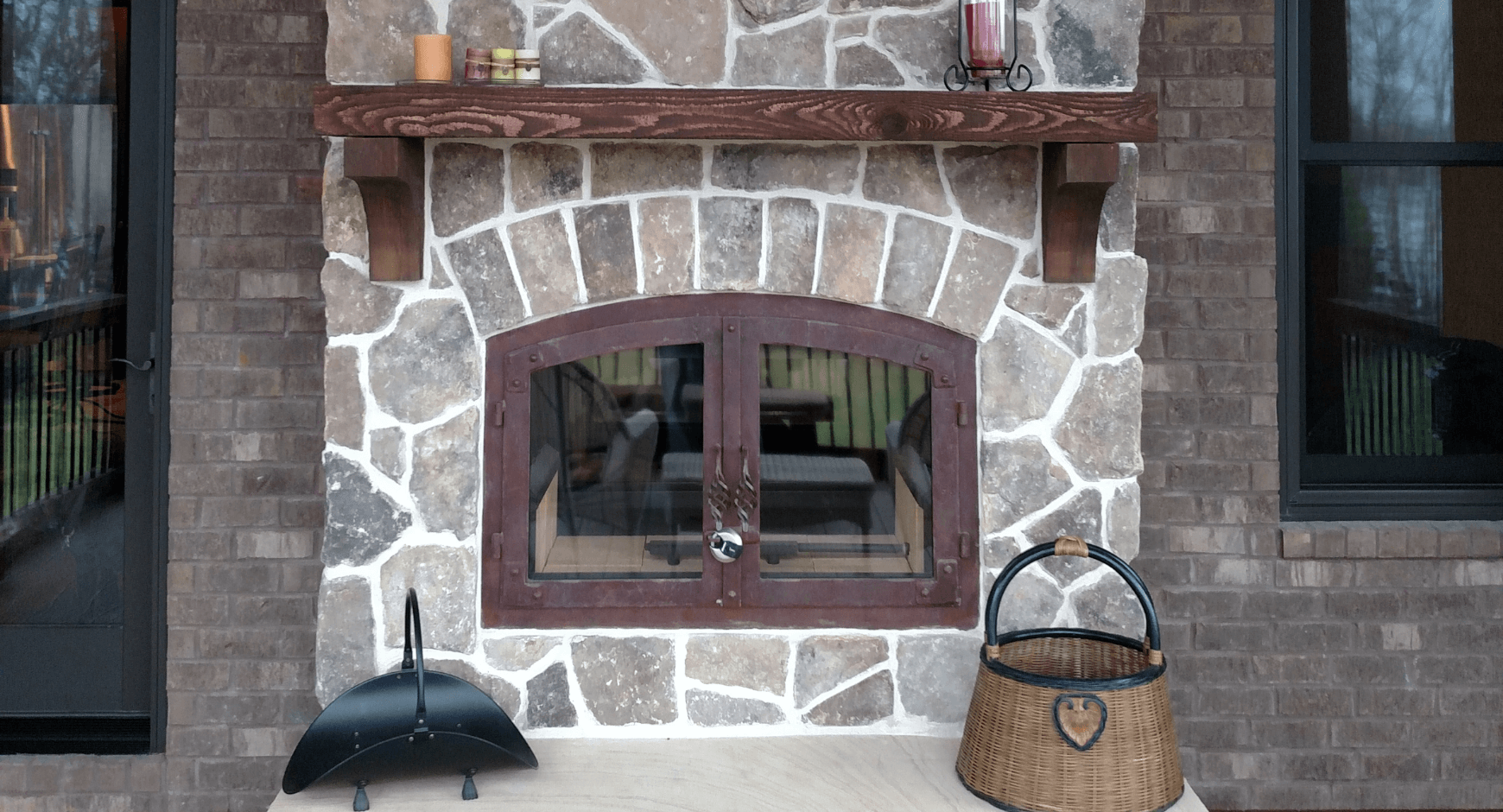 Full-Dimension Stone Veneer
Modern stone veneer fireplaces really stand out with the depth and angles created by using full-dimension stones. Ranging from 2 inches all the way up to 6 inches deep, a full-dimension stone veneer has the ability to make your house look as if it were made of stone. However, since these can take up a lot of room, they are best used for deck, patio, or screened-in porch fireplaces where space isn't an issue.
Solid and durable
Greater variety in shape and size
Perfect for outdoor areas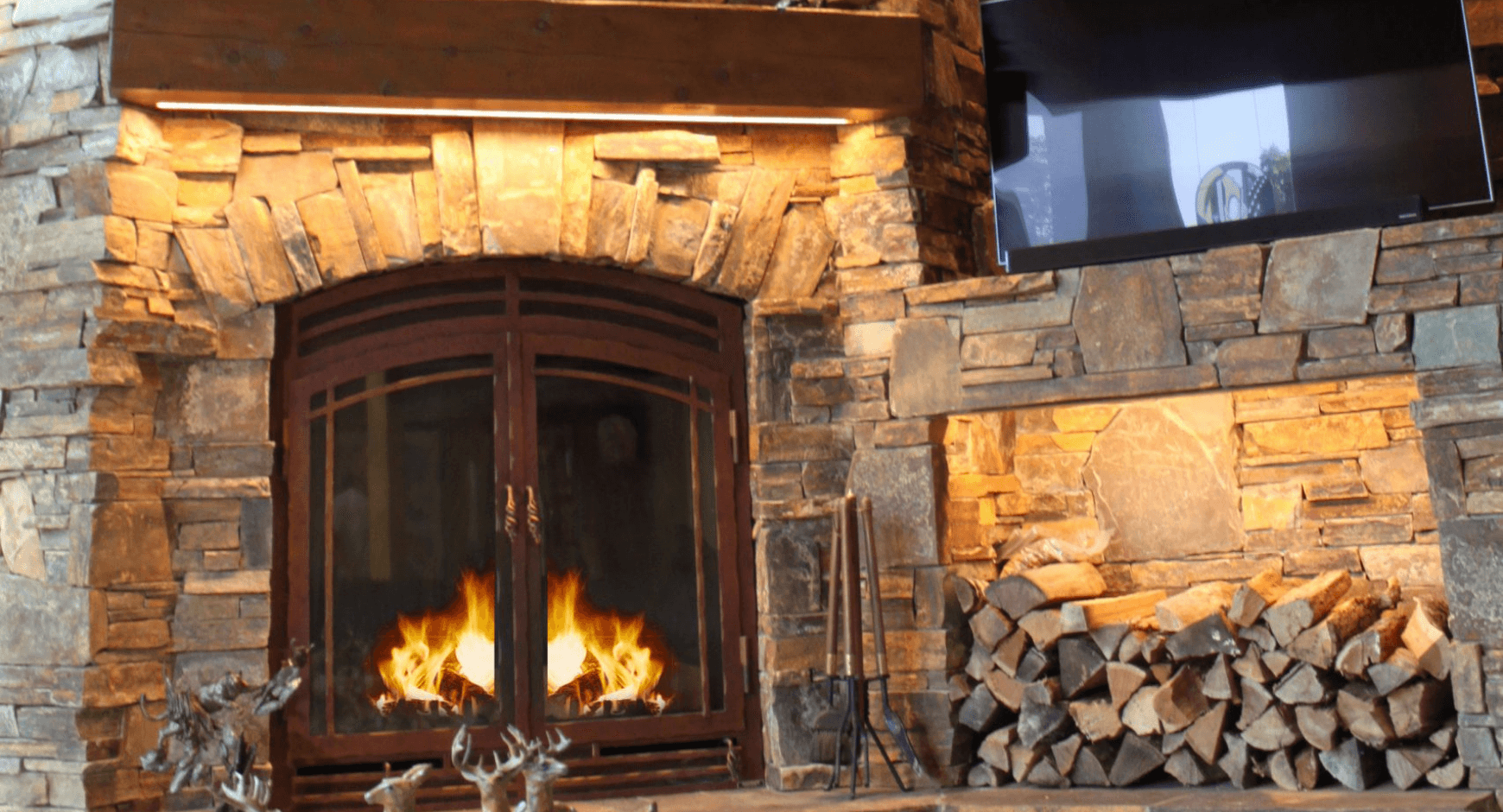 Dry Stack Stone Veneer
Dry stack stone has the appearance of building blocks laid one on top of the other without mortar in between them. This new contemporary style allows the stones to be stacked closer together, creating a more cohesive wall. Of course, it takes a bit more craftsmanship to find the perfect stones to fit together, but the finished product is undeniably unique.
Modern appearance
Tighter fitting stones
One of a kind masonry artwork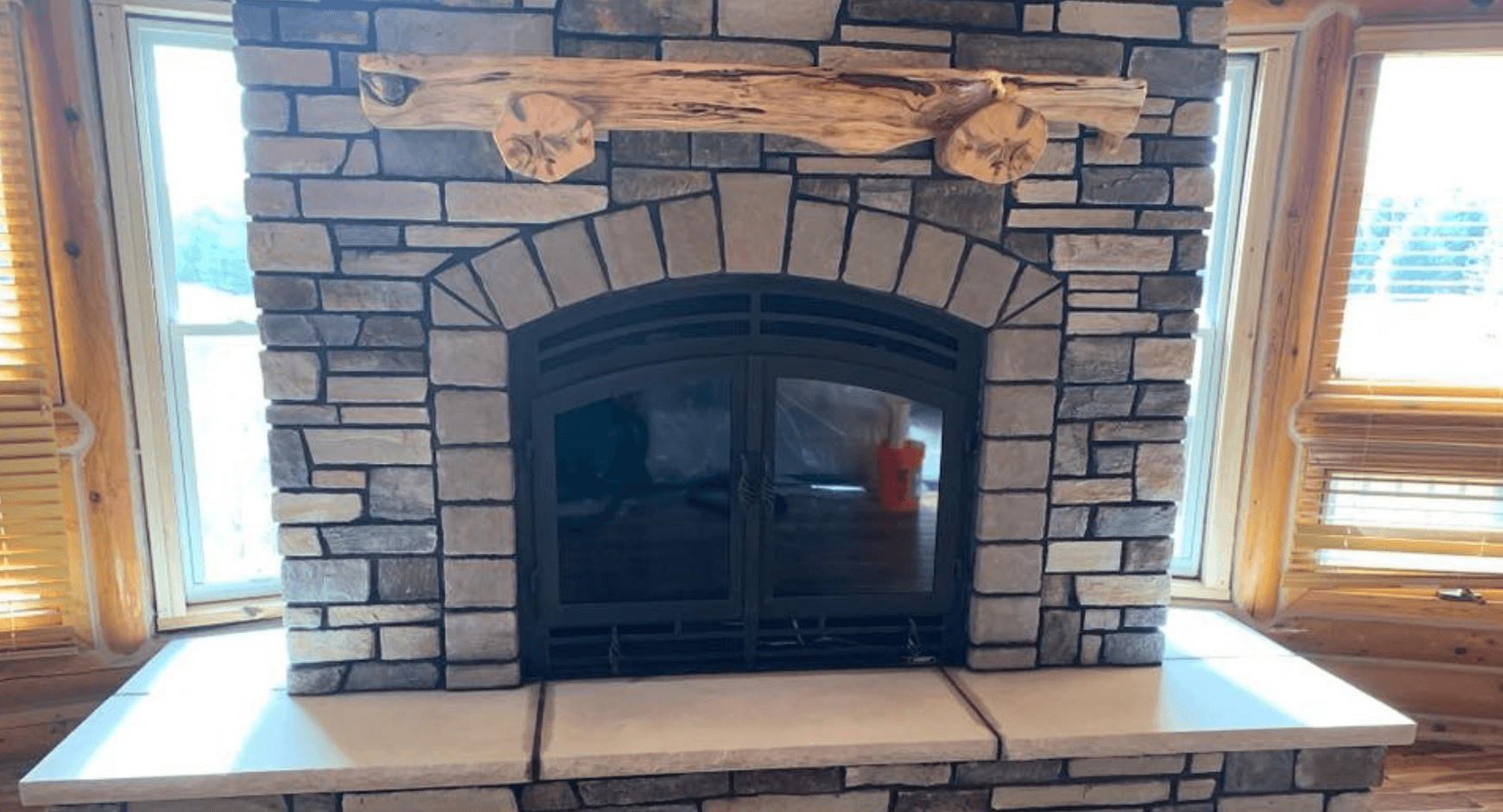 Mortared Stone Veneer
What dry stack stone veneer is missing is that small area of joinery between stones that have been around for millennia. The mortar that holds the stones together is what creates that old world look and feel. Mortared stone veneer comes in an equal variety of shapes and sizes to give you the ability to create your own distinct fireplace design.
Old world look and feel
Various layouts
A neutral binder to make stones stand out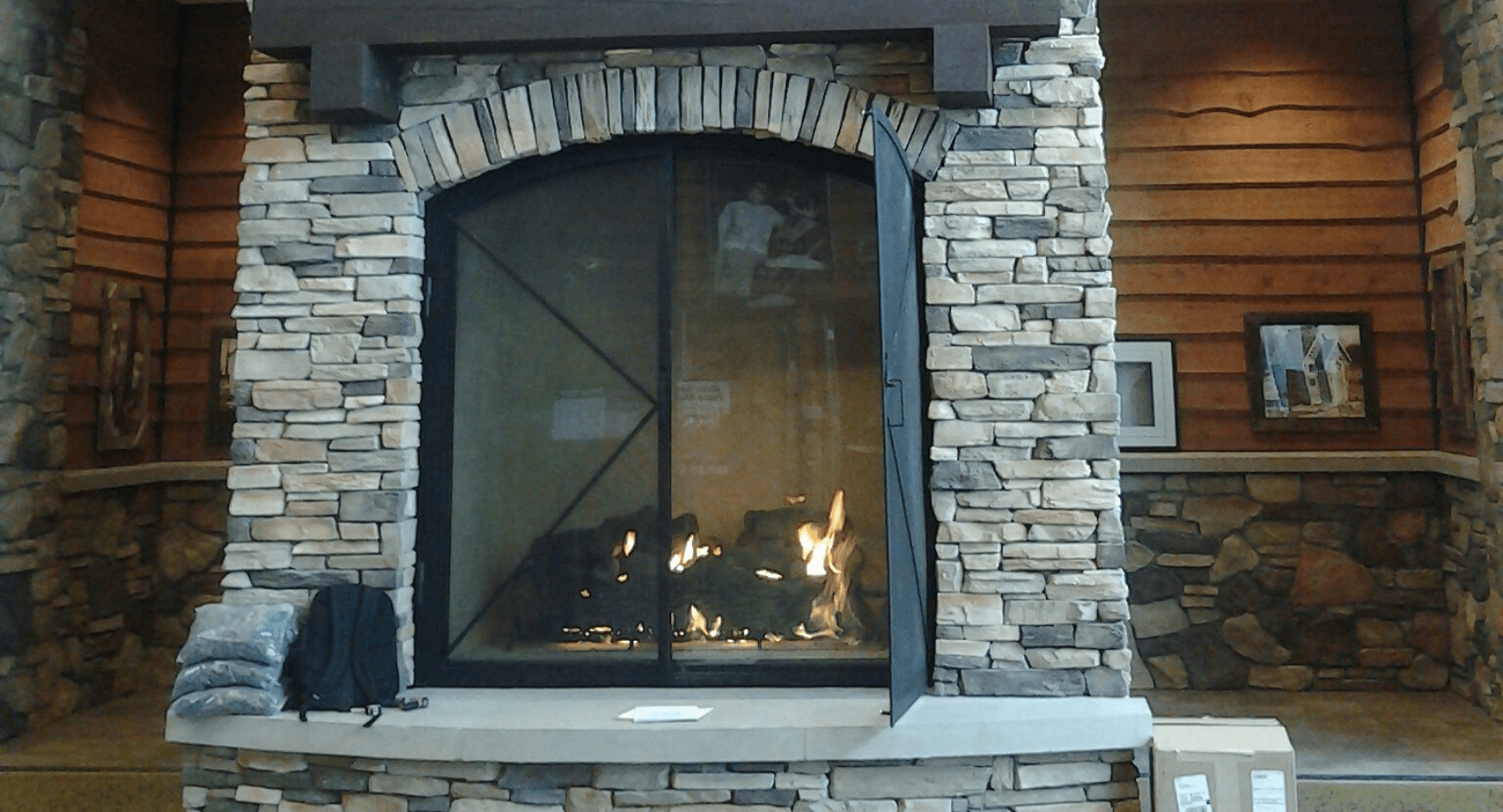 How to Find the Best Stone Veneer for Your Fireplace
Modern stone veneer fireplaces can significantly improve the way your home looks and feels with their serene pastoral finish. Whether you decide to go with mortared stones, or dry stones, or thin stones, or full-dimensional stones, the addition of a manufactured stone fireplace will add value and character to your home. All that's left to do at this point is make a budget and choose a color. The experts at Acucraft will take care of the rest.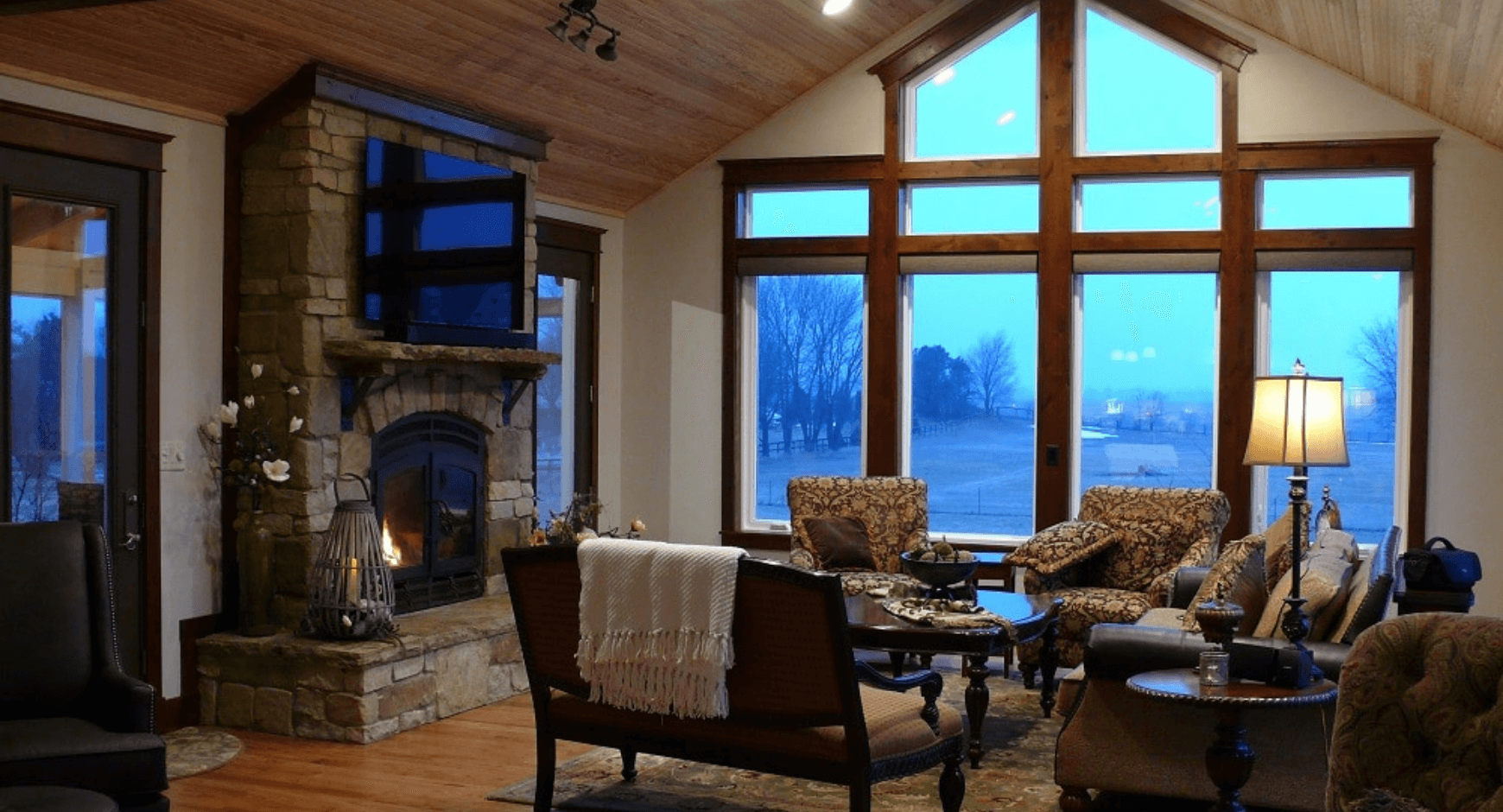 Budget
Stone veneer costs on average $6 to $9 per square foot, which is a lot more economical than natural stone siding costing between $15 and $30 per square foot. The larger the area you want to cover, the higher your costs will rise, so keep that in mind for the floor-to-ceiling designs. There is also the cost of installation to consider if you want it professionally done. All of these costs may be negated when you decide to sell because a stone veneer adds value to your home that's nearly equal to what you've paid for it.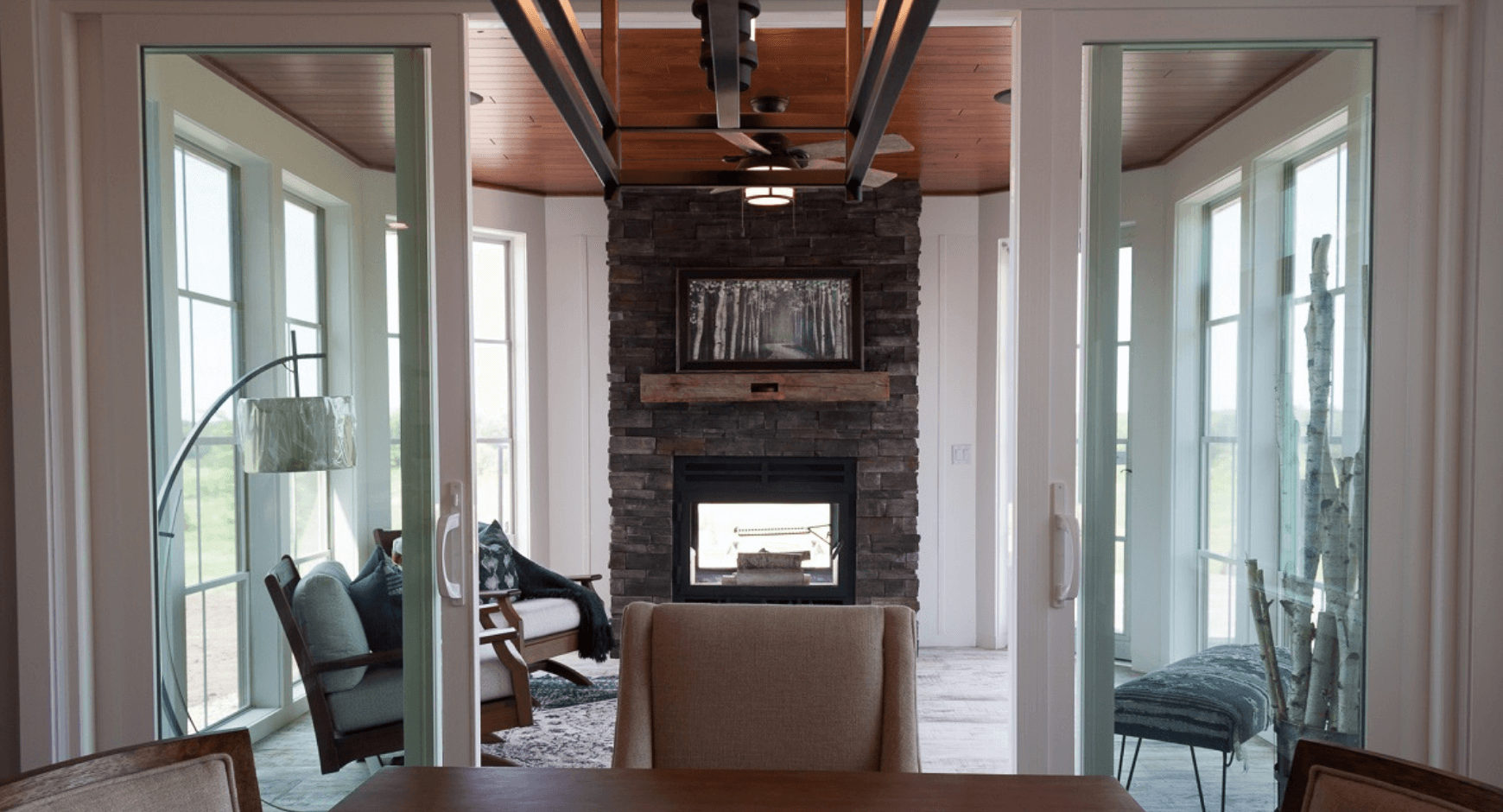 Color
The color of your stone façade fireplace is partially dependent on what type of stone you decide to use. There are many varieties of stone that come in several colors that could be used together, or separate for a more homogeneous look. You also have the option of using a few different types of stone for a more eclectic look. The best way to decide what color fits your home is to visit a showroom and take home a few samples to compare with your wall color and surrounding furniture.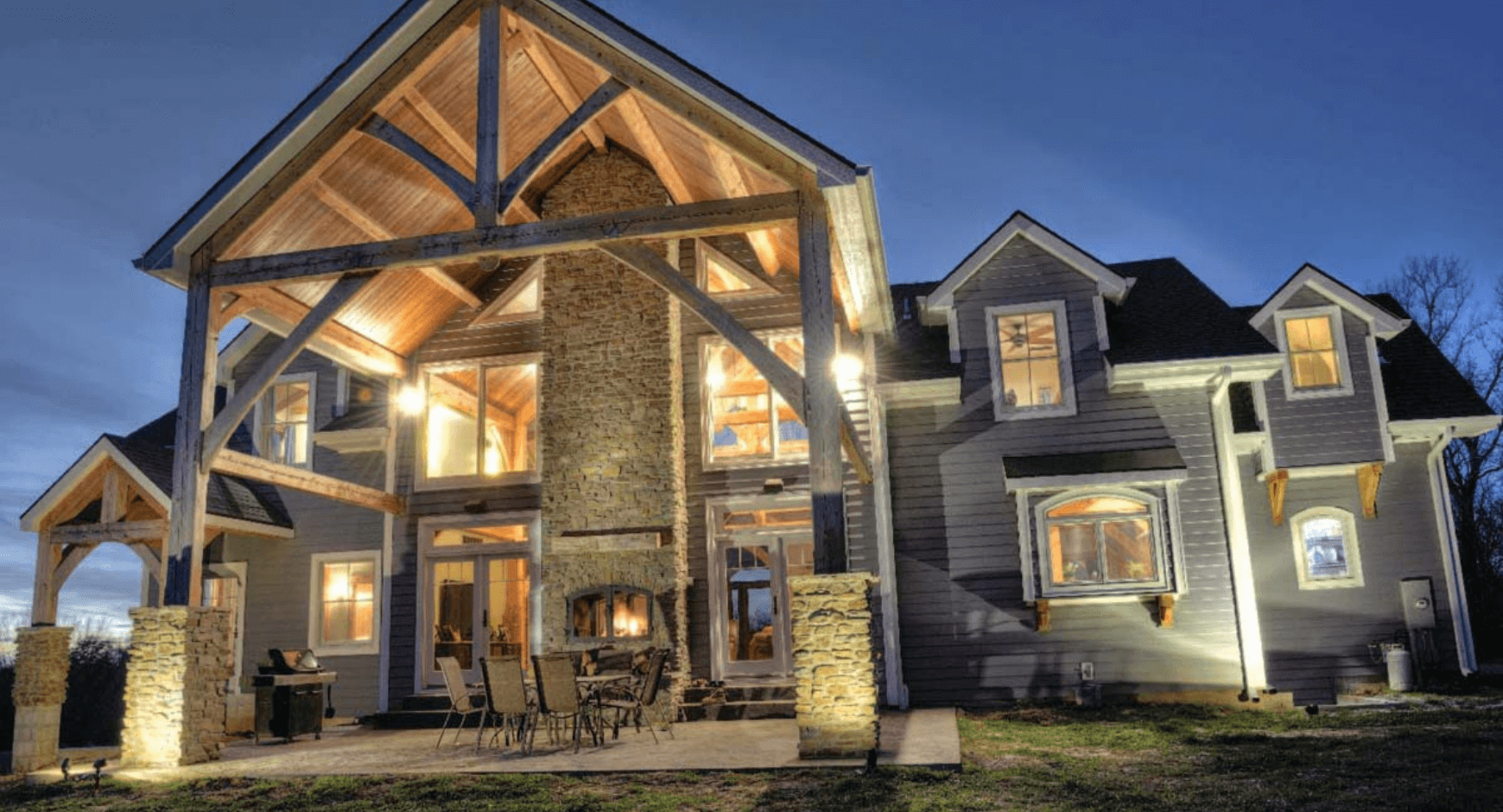 Location
Installing your fireplace inside or outside may determine the thickness of stone you use and whether you can mount anything above it. If you're looking for a stone fireplace with a TV, for example, you should consider how to safely mount a TV above a fireplace. Likewise, if you decide on installing a mantle on stone veneer, you'll need a location to which you can properly anchor. Finding the right place for your fireplace should be step one in the process.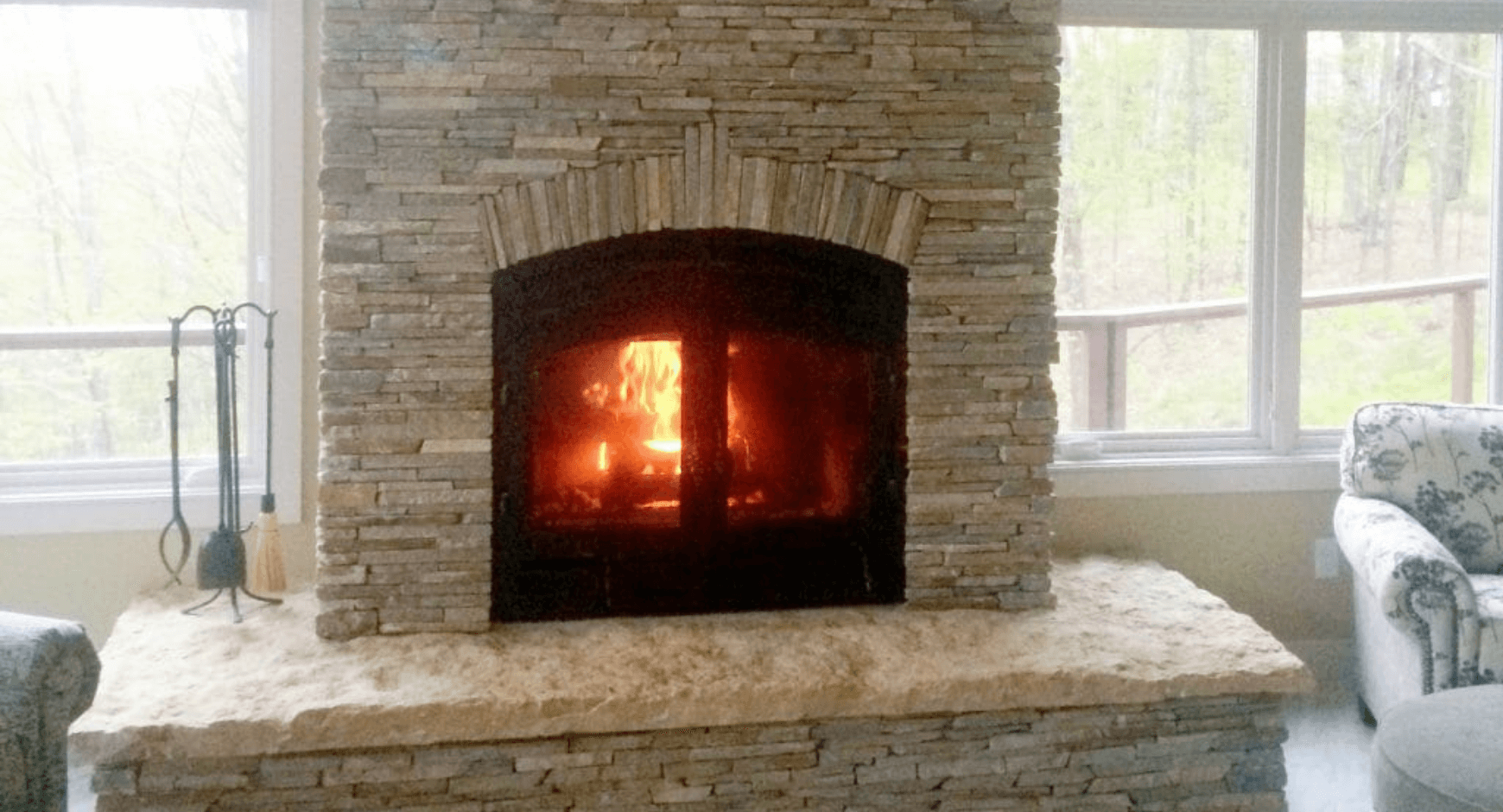 Style
The style of stone you use can be an essential factor in determining your color choices and the texture options available. There are nearly as many style choices as there are varieties of rock in the world. The best way to decide on a style is to experience a few for yourself and find one that fits your home. To help get you started, we've put together a sampling of modern fireplace ideas and designs.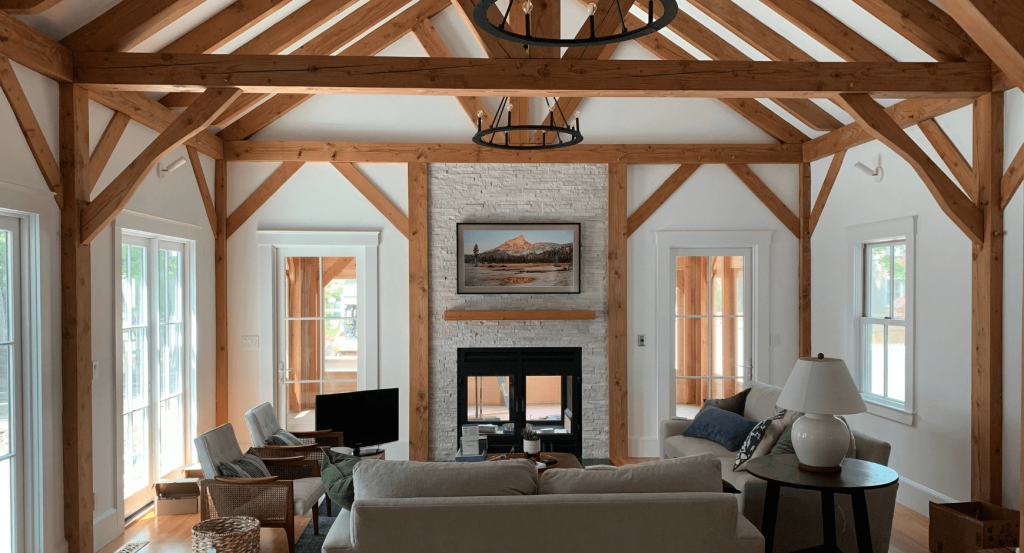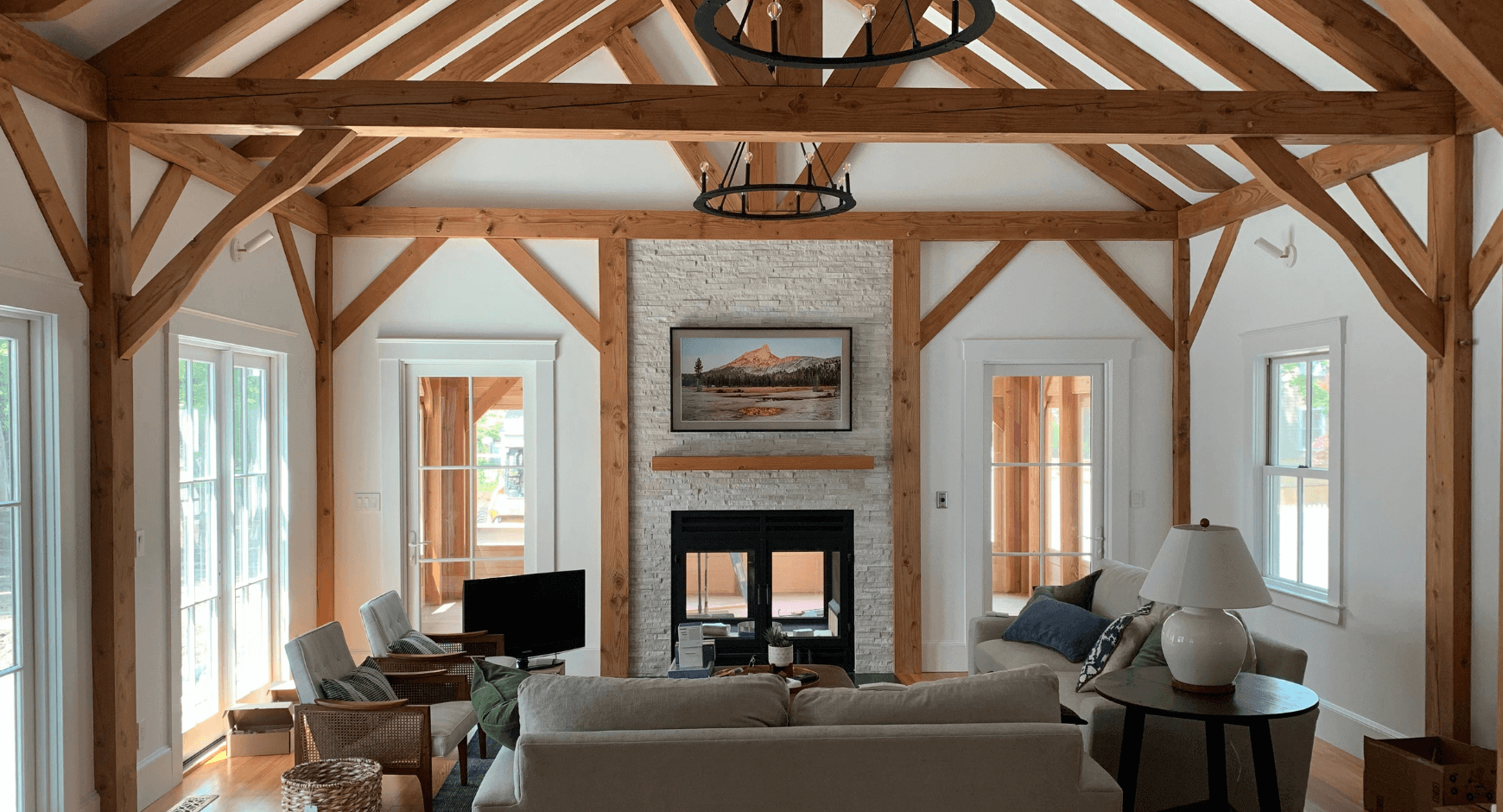 Find Inspiring Designs for Stone for Your Fireplace in the Acucraft Blog 
Cultured stone fireplaces can be rustic, warm hearths that harken back to the old world or modern, sophisticated accents that bring the elements back into your home. Whatever your needs or design aspirations, we'll help you find the best stone veneer for your home. At Acucraft, we manufacture the best fireplaces with the tallest flames in the industry. So whether you're looking for a custom gas fireplace or a customizable wood fireplace, our expert engineers and designers will work with you to build the fireplace you've always dreamed of.