March 9, 2021
Interior Design Trends 2021: 19 Ideas You'll Actually Want to Try
The year 2020 put many homeowners and designers under lockdown. When you're staring at the same four walls day after day, you start to long for change. A yearning for fresh design lives in all of us; all it takes to bring a whole new ambiance and style to your space is an inspiring idea to get you started. The best place to start? With interior design trends that are sure to make an impact on the way we live in 2021 and beyond.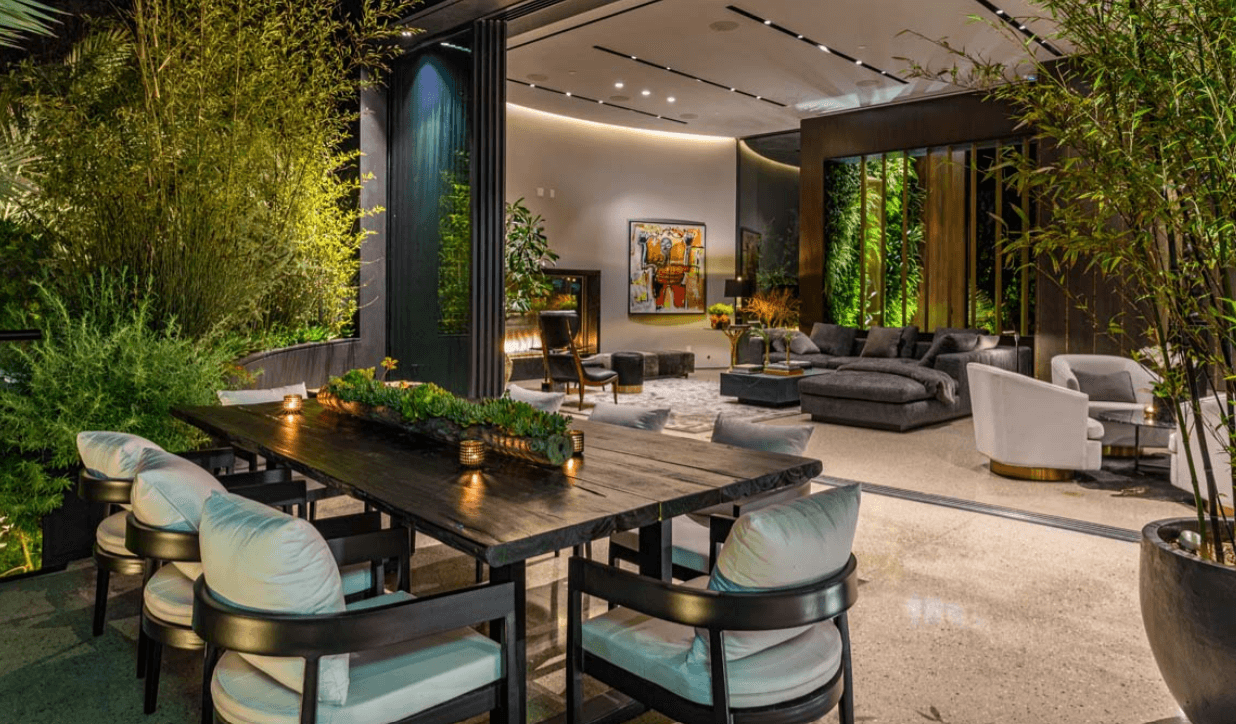 Interior design is ever-changing. Designers and homeowners need to keep up with the evolution of interior design to maintain the modern aesthetic of their rooms and living spaces. As we're spending so much more time at home, it has become even more important to keep our spaces feeling fresh and uplifting.
What Interior Design Styles are Trending in 2021?
Does your space needs an update, but you are not sure where to start? You may begin by asking, "What are the best interior design trends in 2021?" Whether you're an interior designer or a homeowner looking for a change of scenery, there are many different styles in this list of trending design ideas. Here are some of the top highlights of 2021's interior design trends:
Practicality: Durable fabrics, multi-purpose, comfort
Environmental inspiration: Eco-centricity and earth tones
Artistic: Personalization, shapes, and patterns
Vibrant: Gray and yellow, warm colors
19 Fresh Interior Design Trends 
For 2021, we need a fresh start. The following list of stylish fireplaces and refreshing modern looks are sure to inspire your inner designer and help you turn over a new leaf in this new year. For more inspiration, check out our list of the hottest fireplace trends.
Comfort is King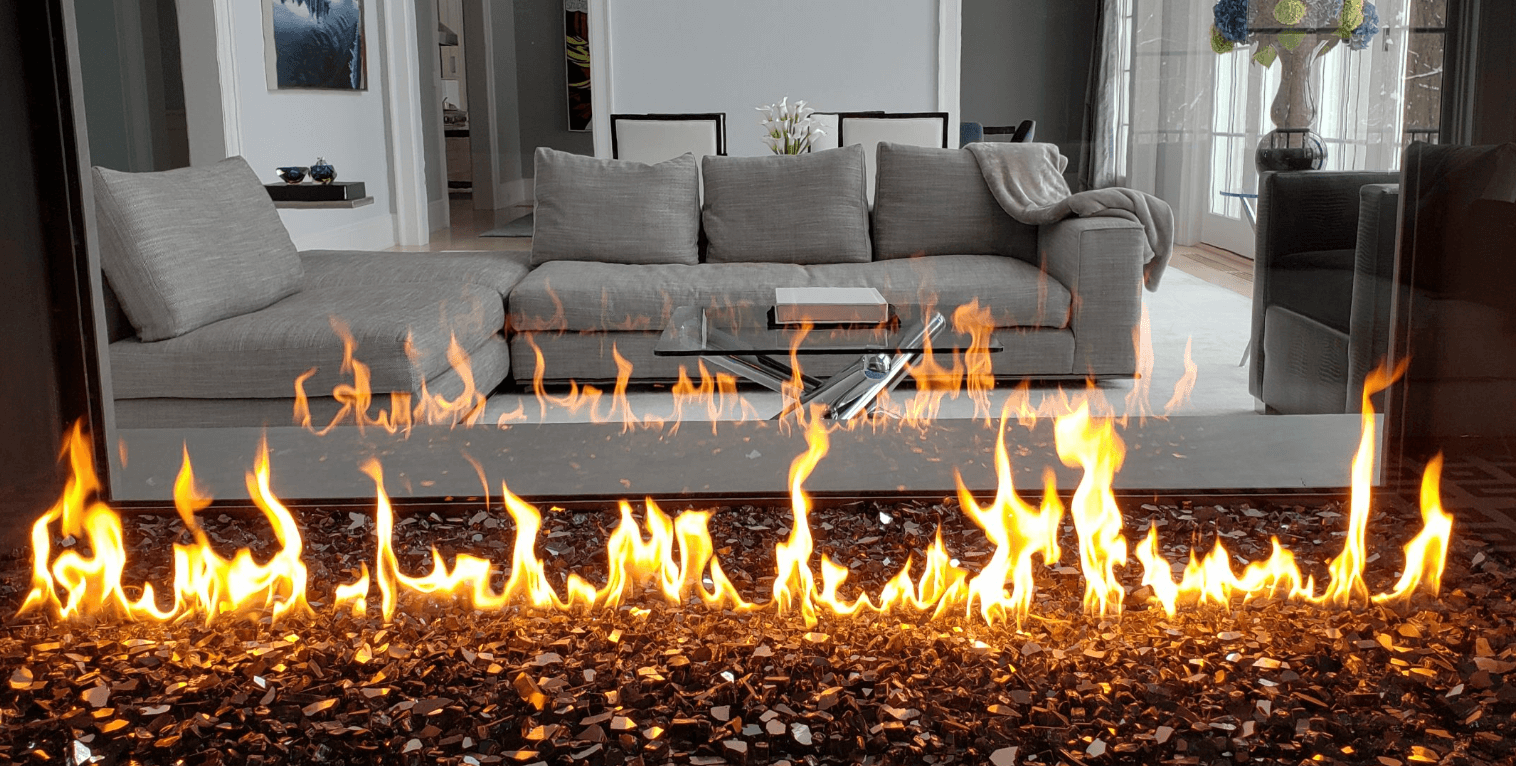 If we learned anything in 2020, it's that it is absolutely essential to be comfortable in our homes. Creating a space where you can escape the noise of the outside world and take a load off after a long day is good for the mind and the body. Interior designers attribute this trend to the transitions that this last year has forced all of us to endure.
Comfortable layouts often align with simplicity and can be contrasted with bolder decoration for modern home interior designs. In this example, a see-through fireplace offers a window to view the charming outdoor patio from the sofa or peer out at night stars through the dancing flames.
Durable Fabrics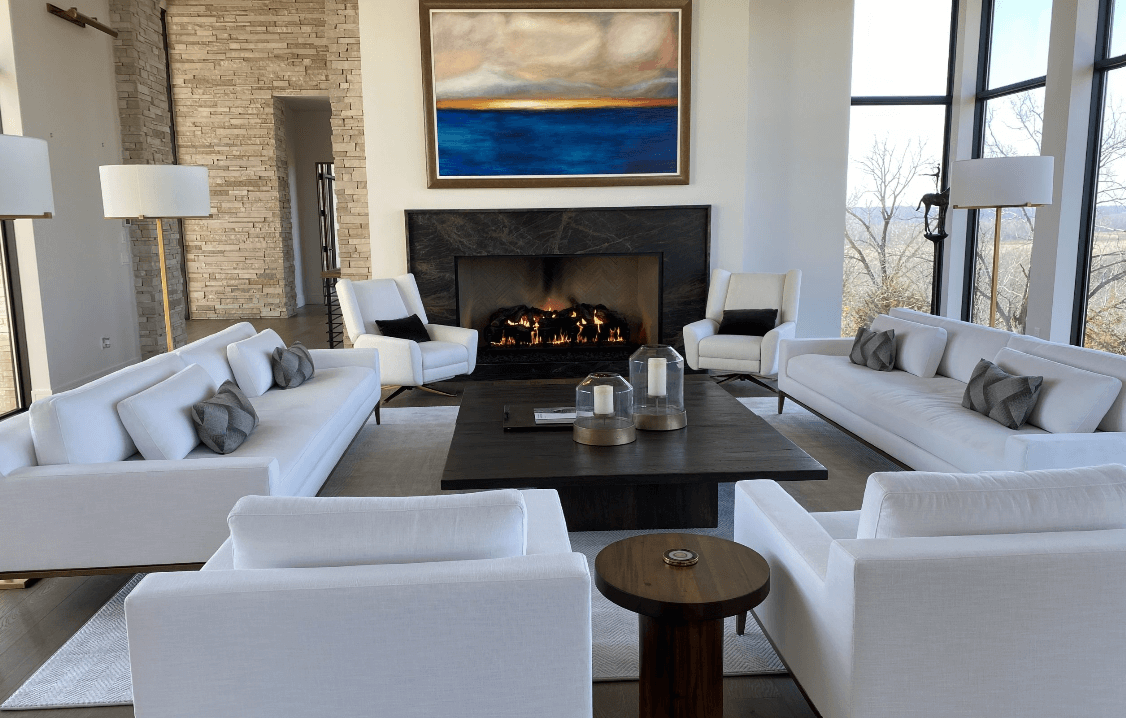 Living in the twenty-first-century, we see many pieces of furniture that are made for looks but not durability. This next emerging trend inspired by comfort is durable fabrics and furniture. The added challenge here is to make practical essentials more tasteful and decorative.
Here is a list of fabrics with the longest lifespan for furniture in 2021:
Cotton – Cotton is one of the more famous ingredients in sustainable fabrics.
Wool – Wool is another component made in heavy-duty materials.
Leather – Leather is suitable for couches and chairs because of its toughness.
Postmodern Inspiration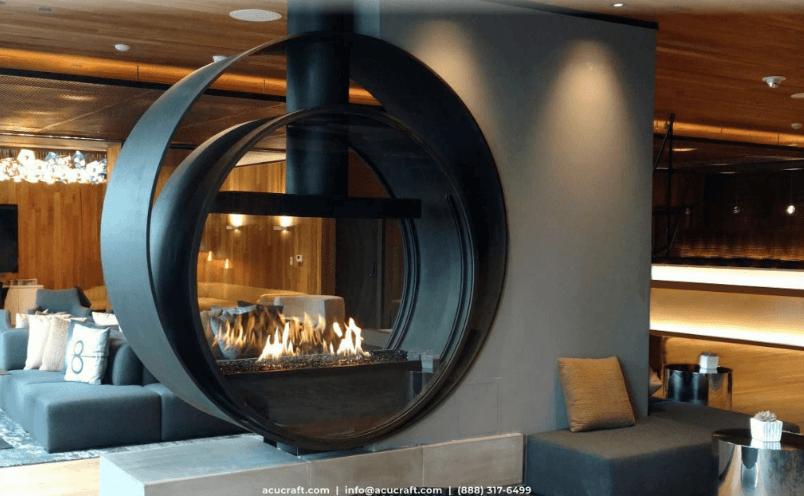 This modern living room decor idea brings us back to the postmodern movement that developed in the 1970s. This trend's core elements encompass artistic vision and unconventional ideas, filled with retro color palettes and playful proportions.
The photo featured here shows a beautiful circular fireplace with eccentric, eye-catching proportions. With this 2021 interior design trend, you can break away from traditional expectations and express your inner Andy Warhol.
Personalize Your Space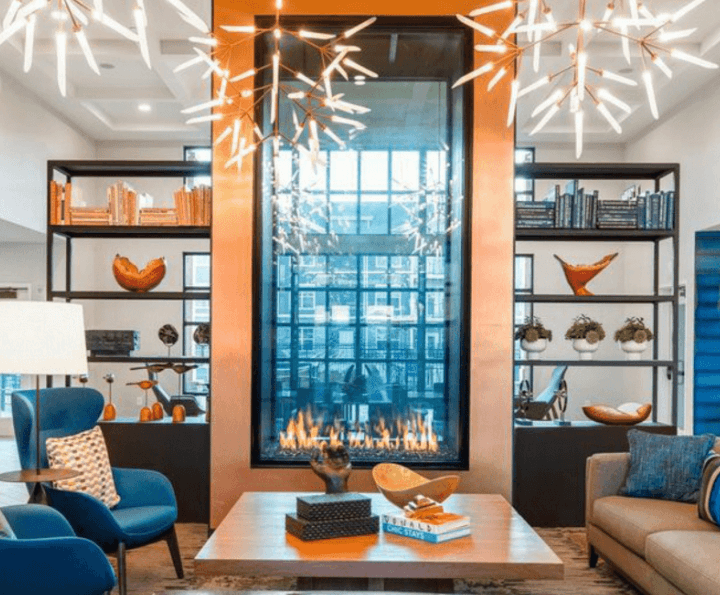 If you have been looking for fun design trends in 2021 that allows you to express yourself, this is one trend you will not want to miss. You can let your inspiration run wild and make an environment that is uniquely you. After all, interior designers aren't the only ones who have a style that is all their own.
If you look at the photo above, you will see a one-of-a-kind modern fireplace that acts as a centerpiece to the room, surrounded by elegant pieces that perfectly complement each other. Finally, you can release your creative side in a way that suits your style.
Multi-Purpose Spaces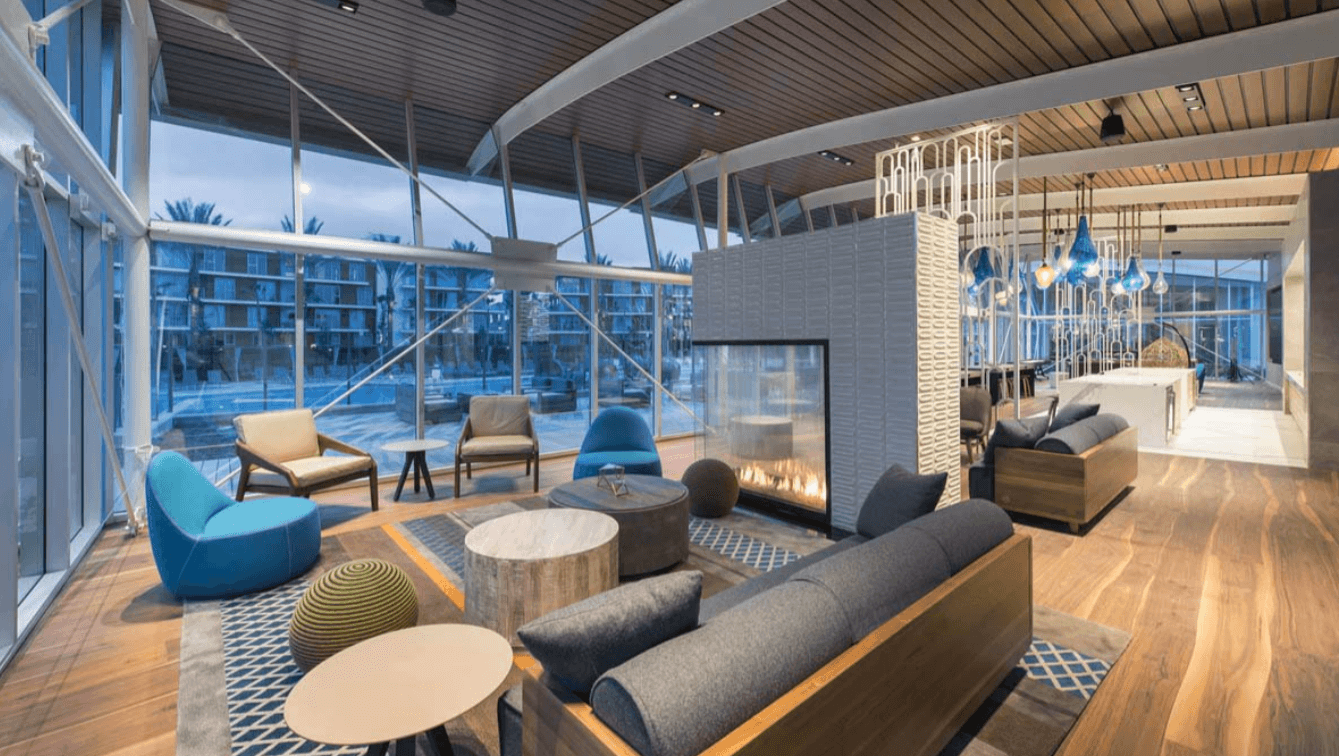 Learning to work from home, go to school from home, and do everything else from home has taught us that one space doesn't have to serve just one purpose. Maybe you've started working in the kitchen in addition to eating and exercising in the living room as well as watching TV. 2021 is going to be the year of reimagining the possible uses of each space in your home.
Eco-Centricity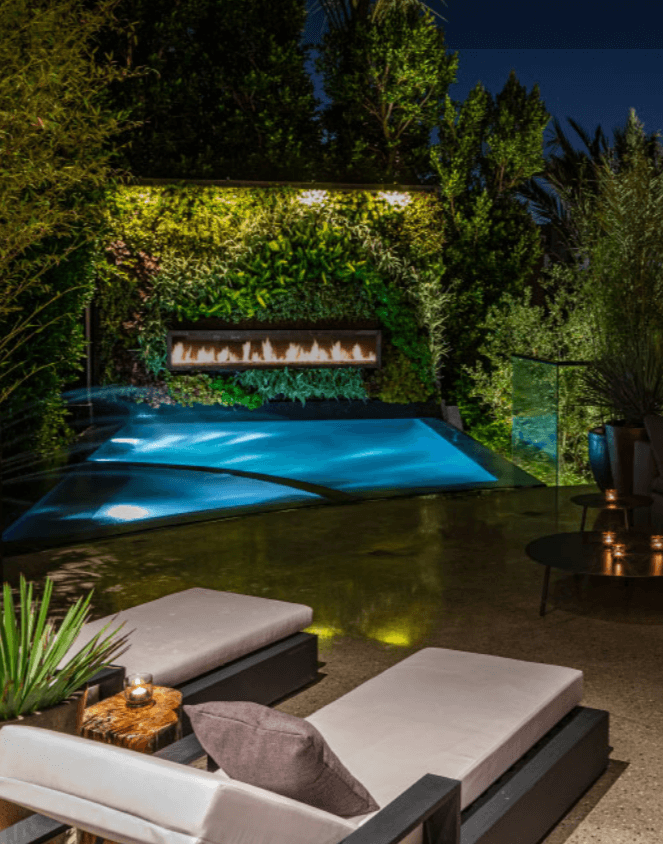 Eco-friendliness has become a focal point of interior design and in 2021, it's continuing to come into sharper focus. The hallmarks of green design products are energy-efficiency, being naturally-derived, and sustainability.
An abundance of plants, eco-friendly furniture, and flooring materials, and energy-efficient lighting are excellent ways to implement eco-centricity into your home. If you're considering a wood- or gas-burning fireplace as a part of your sustainable design, make sure you do your research. You will find that a gas fireplace is actually more eco-friendly than wood.
Shapes and Patterns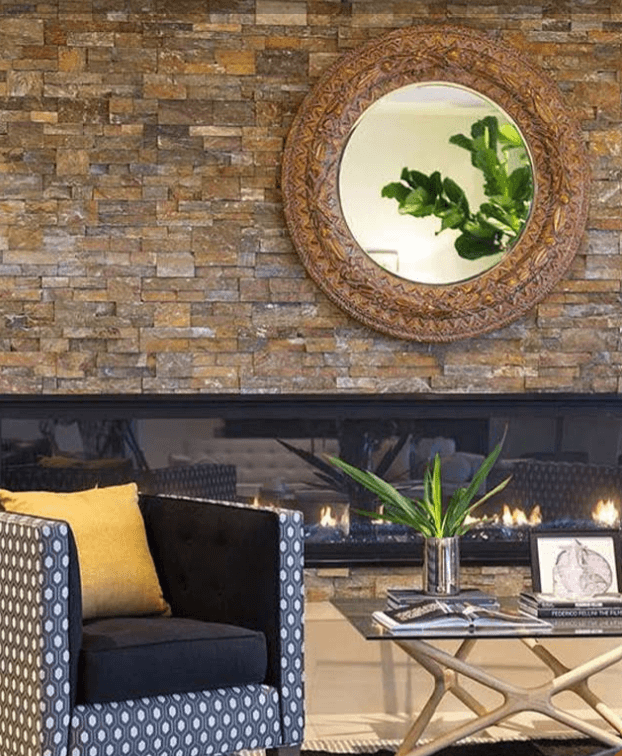 Did you know there is psychology found in shapes? This mind-bending trend is actually related to postmodernism. Geometry adds drama and depth to a room. Different shapes also trigger different emotions in the brain and can manipulate your mood. Some of the most common are:
Squares: Balance, tradition, and strength.
Circles: Protection, infinite desires, and creativity.
Triangles: Energy, stability, and mystery.
Hexagon: Unity and steadiness.
Rhombus (diamond shape): Modern and vibrant.
As you incorporate geometric shapes and patterns into your home decor, consider your own state of mind and what shapes align with your personality.
Luxurious Interiors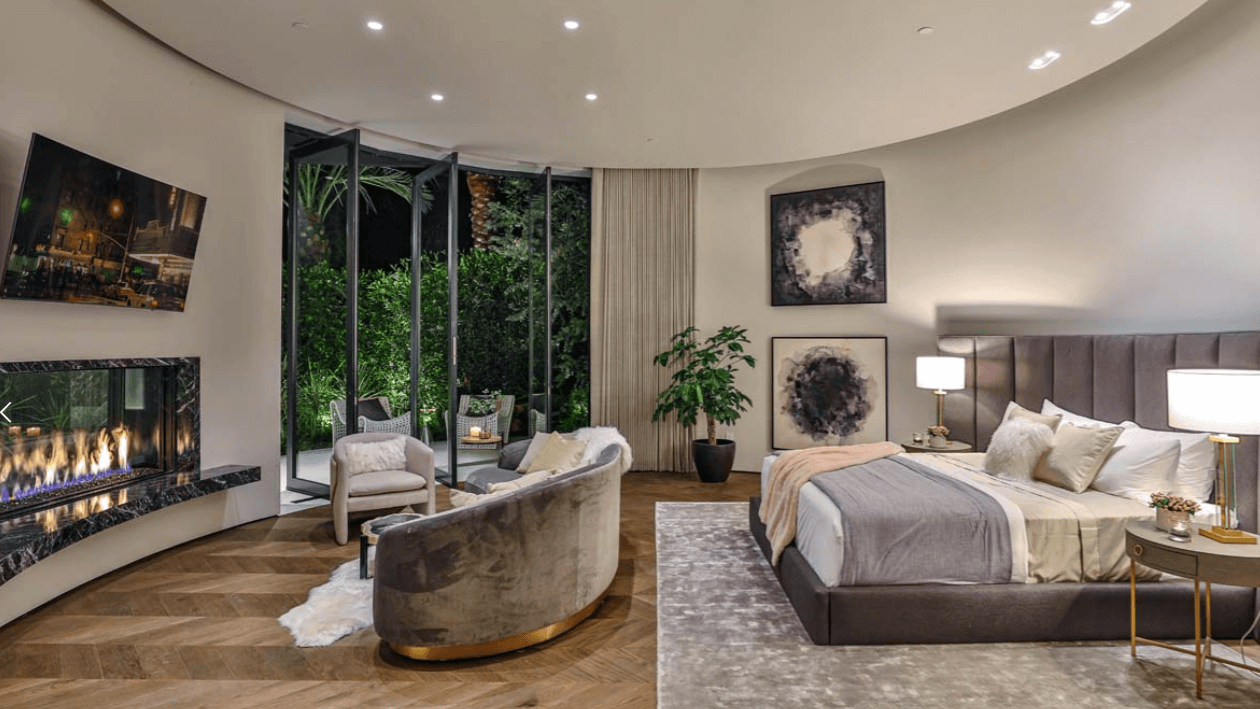 Desiring a more luxurious home interior in 2021 is a logical reaction to the events of 2020. This trend calls for a 'treat yourself' mindset. Consider what luxury means to you and work those ideas in wherever you can. Do you love those extra fluffy pillows that you find at boutique hotels? Have you been wanting a TV mounted over a cozy fireplace at the end of your bed?
Treating yourself at home will lift your spirits, and those added elements of luxury can redefine your interior design themes.
Cottage-Themed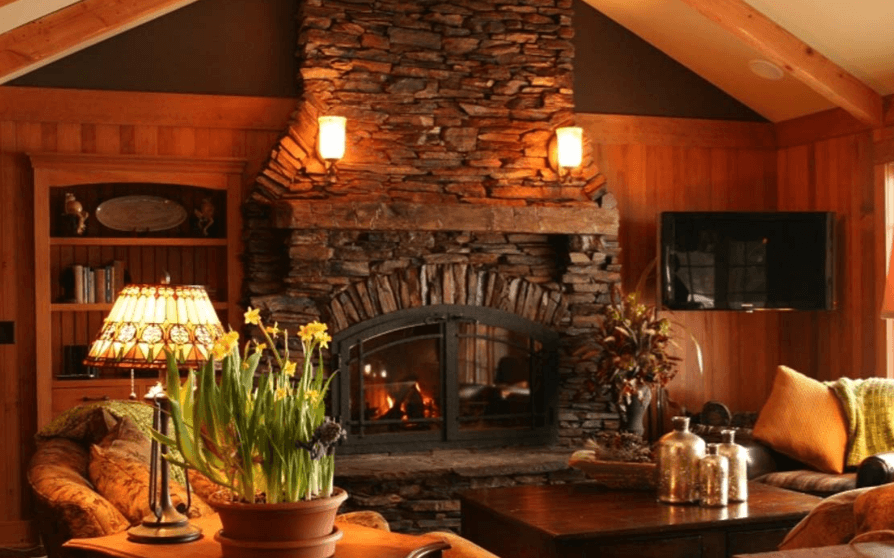 The cottage lifestyle is a trend that encourages disconnecting and unplugging from our fast-paced world. This home decor trend is for those that yearn for life at the cabin. You can expect muted colors like beige and washed-out yellow or rustic tones like dark oak, brown, and forest green. A traditional cottage is never complete without the crackling of a wood-burning fireplace, surrounded by a wall of rustic stone or brick.
Connect With the Outdoors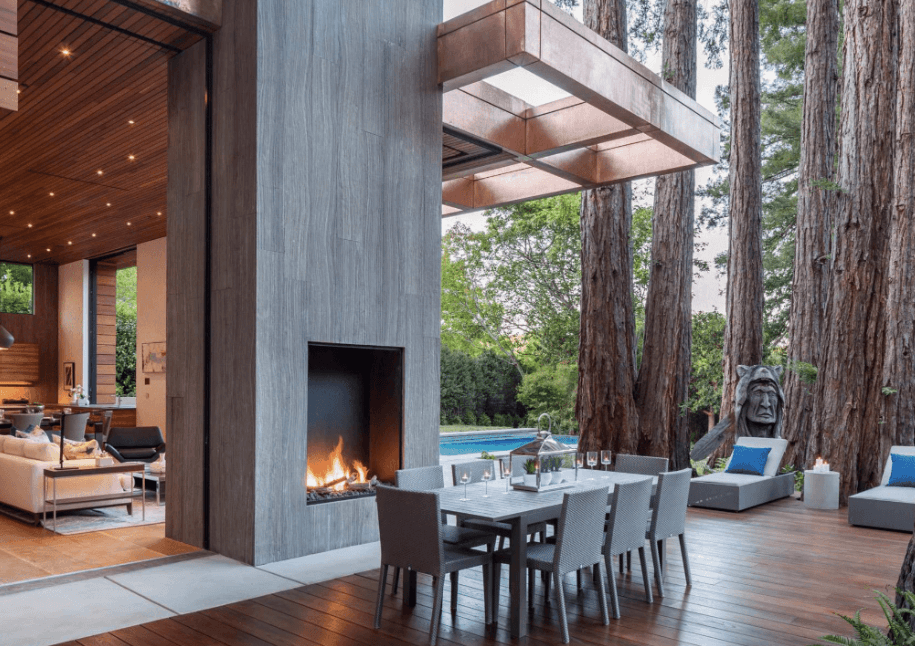 Incorporating nature in, and around, your home is an essential theme of 2021 interior design trends. Opening your space up to the outdoors with extended patios, sliding glass doors, and large windows is the perfect way to connect with nature and see more of it from the comfort of your home.
Pools and patio remodels are prevalent design elements this year. In addition to a pool, an outdoor fireplace, like the one featured in this photo, is another great way to cultivate comfort and style in your outdoor space.
Gray and Yellow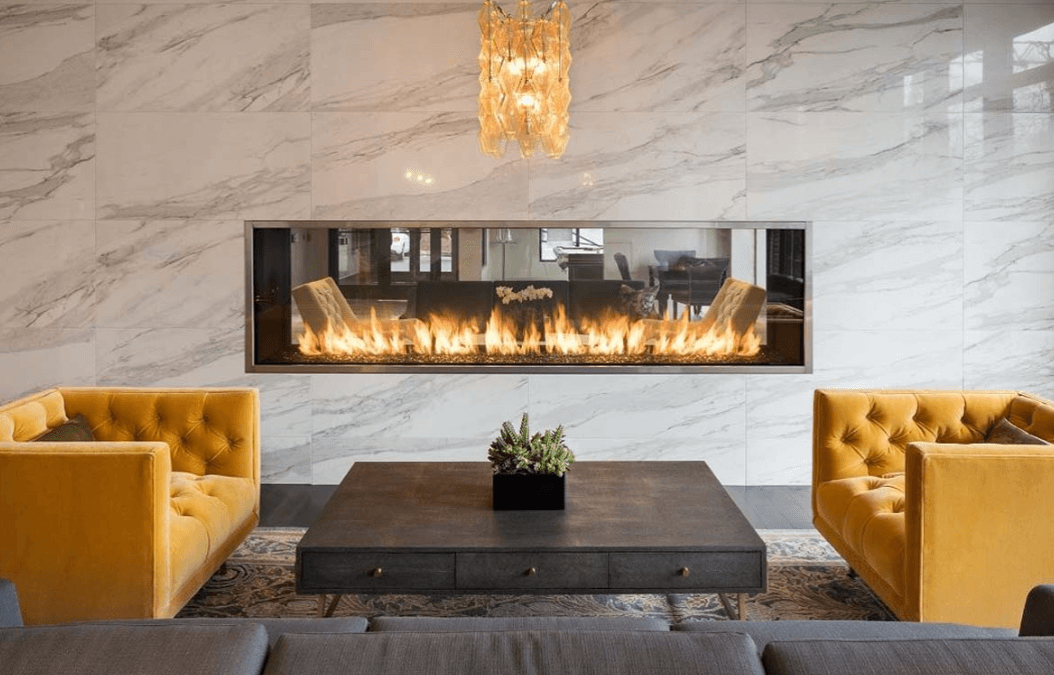 Pantone named gray and yellow as 2021's most inspiring colors. They declared that yellow is the perfect uplifting accent to complement gray's neutrality. When paired together, the colors create a cohesive and tasteful color combination. If you aspire to achieve brightness and clarity in times of uncertainty, this palette is for you.
Earth Tones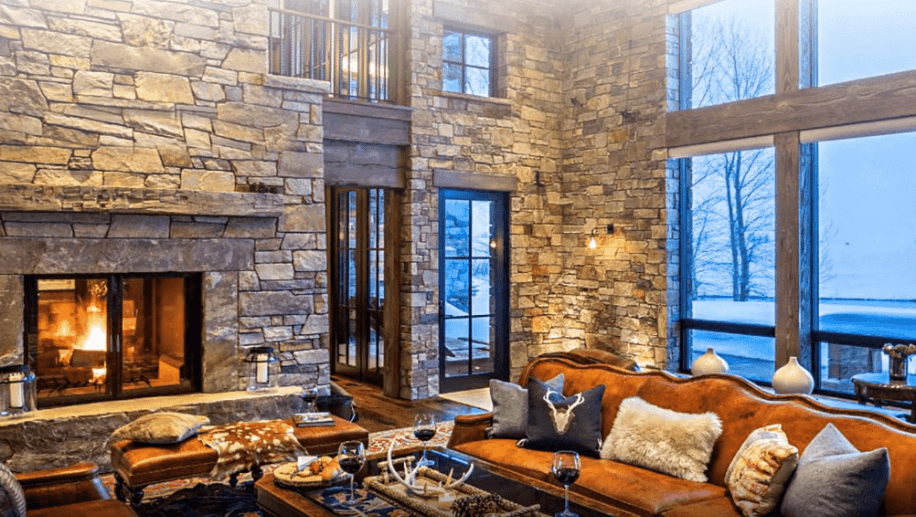 Earth tones and textures are officially trendy again in 2021. Colors that integrate rust, warm green, deep red, and rich brown are reassuring. Textures like plaster, travertine tile, and rattan invoke the natural world. Why have earth tones and textures made a comeback now? They're grounding, comforting, and welcoming. We could all use some extra comfort and grounding these days.
Old World Influences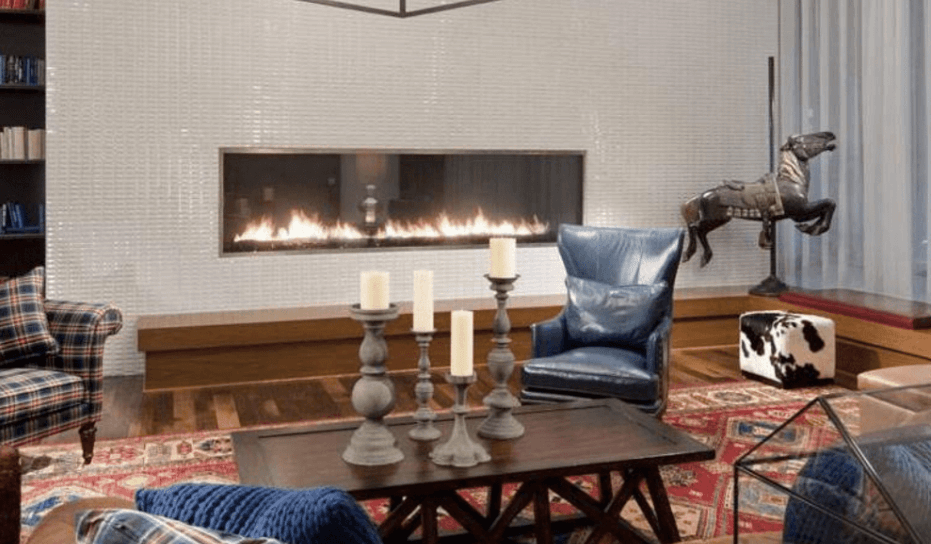 Old-world influence is about a relaxed interior that mimics traditional European styles. You can implement this design by taking an artistic and classic approach to your modern home interior. Match items to tie the theme together or mix it up with a variety of decorations.
Regardless of your theme, a fundamental element of old-world influence is a fireplace. You can take a traditional approach with a wood fireplace or add a modern twist with the linear gas fireplace featured above.
Warm Colors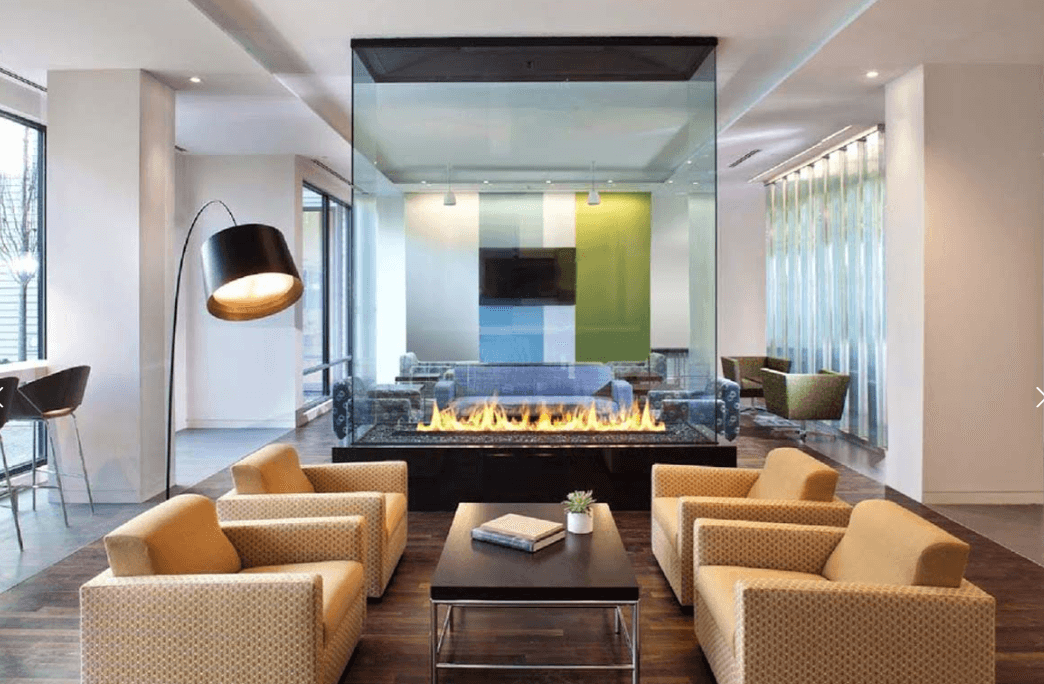 Don't love blues or dark earth tones? That's okay. If warm and bright colors are what you yearn for, this trend is for you. Warm colors are a great way to get cozy indoors during the winter, but they offer a welcoming and positive feel in the warmer seasons, too. Interior design trends in 2021 call specifically for burnt oranges and peacock blues.
Vintage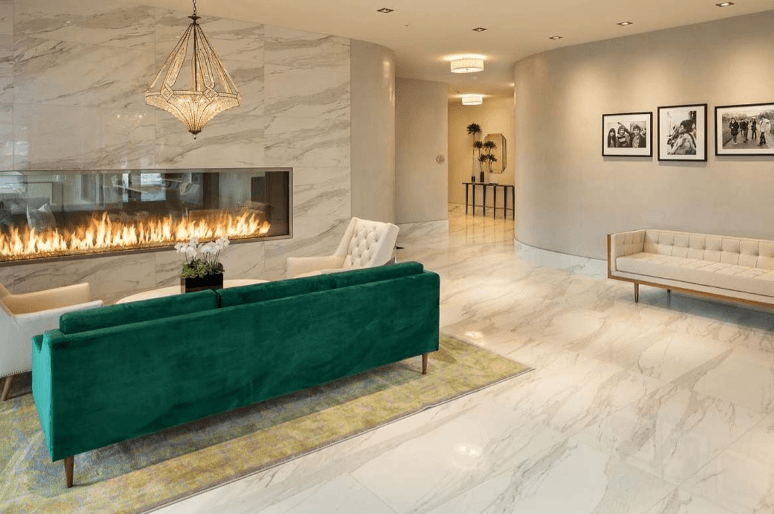 The simplistic design of a bygone era has recently come back to life, but with a modern twist. In fact, taking vintage interior design, then refurbishing it to feel more modern has become an art form all its own. There are three requirements to perfecting this style:
Contrasting colors
Layered items that have sentimental value
Less is more
Additionally, going vintage is perfect if you're revamping your interior design on a budget. Most vintage items are repurposed and salvaged antiques that can be purchased and revitalized at a low cost.
Global Influence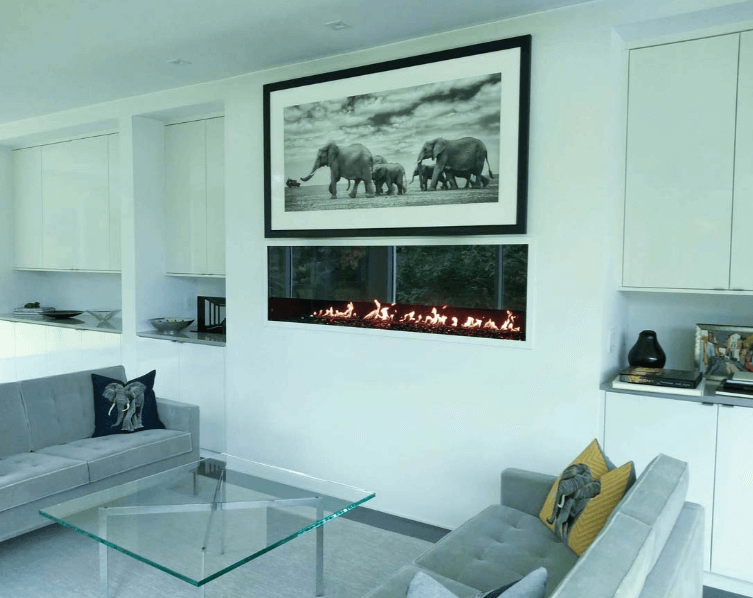 This interior decoration trend incorporates design elements from different cultures around the world. Whether your global inspiration comes from Japanese architecture, Mexican history, Russian literature, or a mixture is up to you. Bringing unique global influences into your home is a great way to express your own interests while bringing elements of your favorite travel destinations to your living room.
Go Big at Home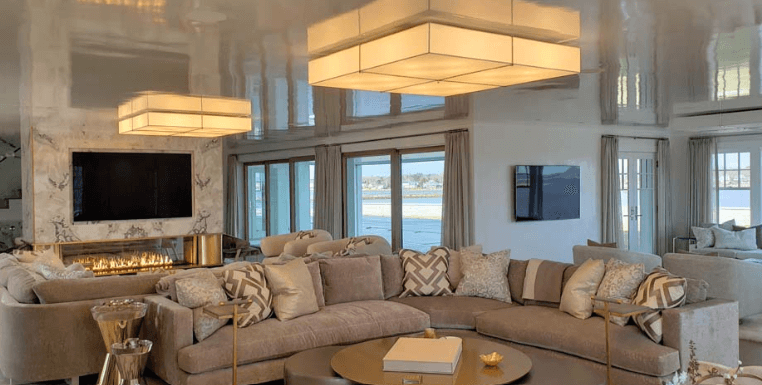 Instead of go-big-or-go-home, you can now go big at home! Clever home interior ideas bring warmth and coziness to large, open spaces. This example shows comforting beige tones and stunning marble brought together with a smart arrangement of oversized furniture and contemporary living room decor. This space has been divided into two lounges, one with a sleek linear gas fireplace and the other with a clear view of the beach outside.
These homeowners also address the interior design debate of mounting a TV above a fireplace by including multiple screens and viewing areas. This way, viewers can enjoy the dancing flames alongside the big game without sacrificing a simpler cinematic experience in the lounge nearby. Genius? That's going big at home.
Dark Colors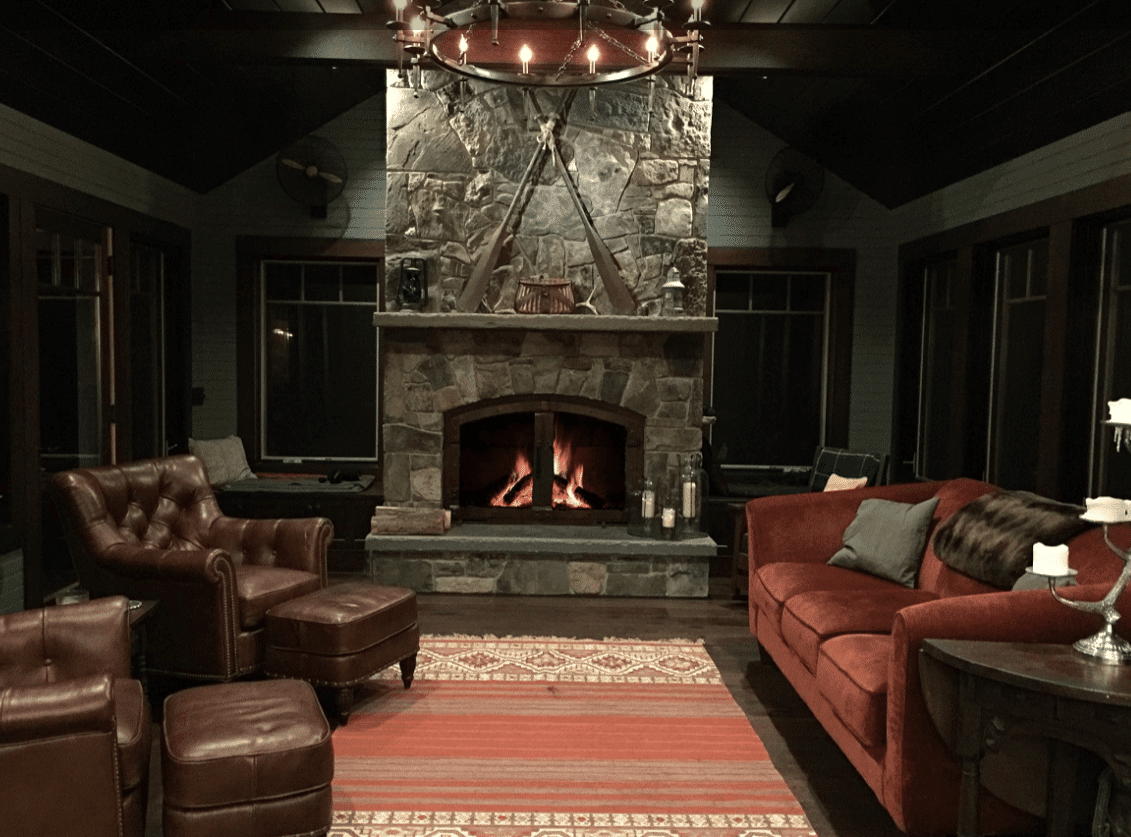 One alternative to bright and bubbly color schemes is a darker color palette. Those who enjoy contemplative mystery, relaxation, and romance, will find that dark colors can be the perfect interior design choice. Imagine your room with shadowy leathers, cryptic paintings, velvet furniture – and a beautiful stone wall gas or wood fireplace in the center of it all.
Whatever Brings You Joy in 2021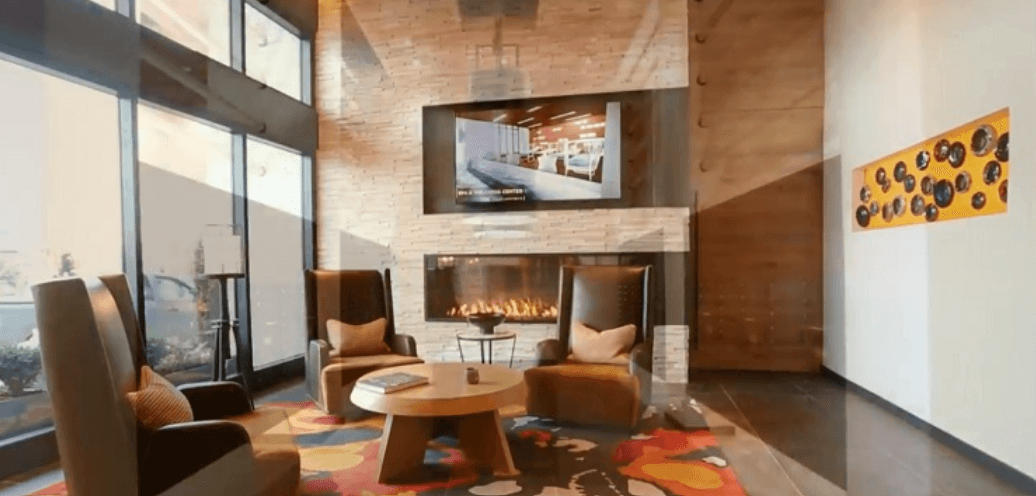 This year's interior design trends run the spectrum. No matter what trend you decide to go with, what matters most is that it makes you happy. Make 2021 the year that you take care of yourself. Personalized interior design may not seem like the most important thing you can do for yourself, but living in a space that brings you joy and comfort can be a game-changer. Home interior design styles can make you feel great about the spaces you live and work in every day.
Let the team at Acucraft help spark your imagination for what can be achieved with a custom-built luxury fireplace. Explore our fireplace design gallery for more ideas or learn about the available options for gas and wood styles.
Refresh Your Interior Design in 2021 with a Fireplace From Acucraft
Incorporating trendy designs into our lives allows us to reflect on where we've been while looking forward to a brighter future. This year's new house interior ideas bring us a new perspective on living.
Updating your home's interior design is a great way to ensure you're getting the most out of your space. Although trends change every year, there is one thing that never goes out of style: a fireplace. They can add luxury and comfort to any space.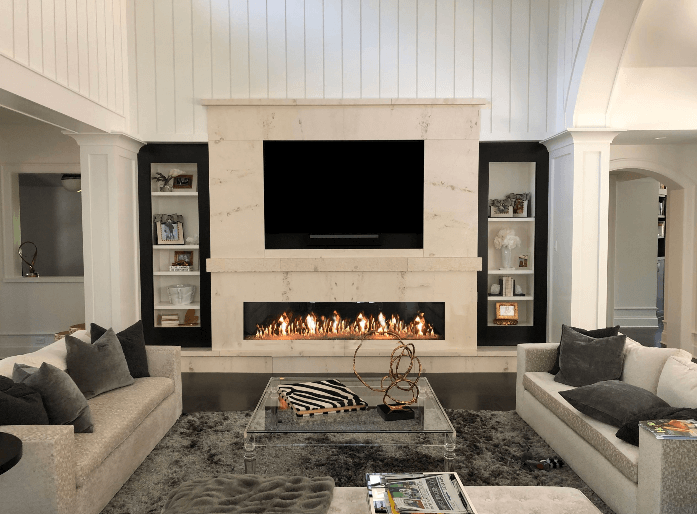 At Acucraft, we take pride in our work. Our fireplace experts work with our customers to ensure they get the perfect fireplace for their home and style. Take a look at our previous custom projects for some inspiration. Get in touch with our fireplace advisors to learn more about how we design and build gas fireplaces and customize wood fireplaces for residential and commercial spaces.