March 27, 2020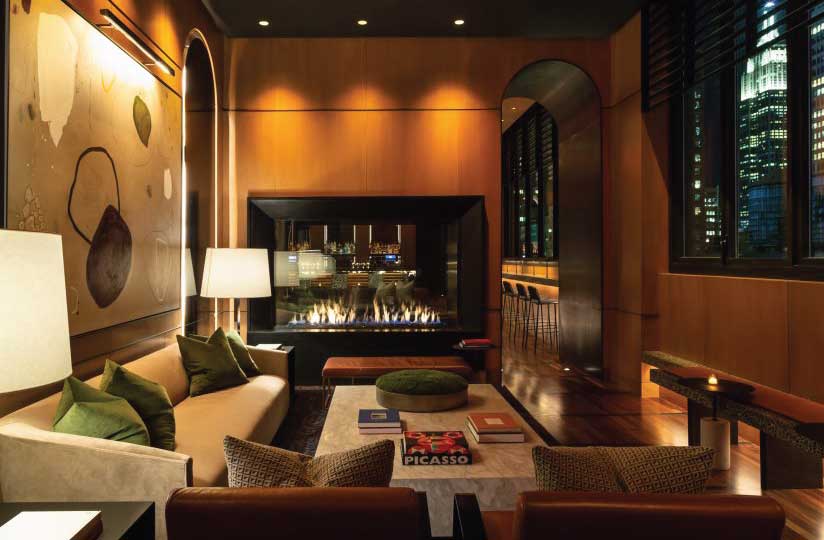 Top 5 Reasons to Buy a See Through Fireplace
Fireplaces provide more than just warmth. They'll provide you with an inviting gathering space, add value to your home & more. Finding the right fireplace for your home can sometimes be intimidating. With so many available options, how do you know which fireplace to select? That's where Acucraft comes in; our Fireplace Advisors will guide you through the buying process and help you find the perfect fireplace for your space. In this article you'll learn specifically about see-through fireplaces and Top 5 Reasons to Buy a See Through Fireplace.
The #1 Reason to Buy a See-Through Fireplace: Two Viewing Areas with the purchase of One Fireplace.
Who doesn't want the versatility of a fireplace with two viewing areas? It's a win, win. With an Acucraft double sided fireplace you can enjoy the warmth from multiple spaces. Whether you're providing romantic ambiance to your dining room and supplemental heat to your living area, or enjoying your see through fireplace from indoors and out; with an Acucraft fireplace you have flexibility.
Reason #2: Add Value to Your Home
According to the National Center for Real Estate Research, adding a gas or wood fireplace to your home can increase the value up to 12%. Not only are you increasing your home's value with a fireplace, but you're providing a focal point to your home that will stand out amongst the rest.
Reason #3: Provide a Gathering Space for Family & Friends
Remember helping your grandfather chop wood for your wood burning fireplace? Or cozying up next to the fireplace reading your favorite book? Fireplaces create memories. They are the heart of your home, and provide the perfect space to gather with your family and friends.
Reason #4: They Provide Warmth
Whether you prefer the earthy smell of a wood burning fireplace or watching the yellow dancing flames of your gas fireplace, the warmth they provide is like no other. Offset your annual heating bills with a fireplace that can provide supplemental heat and you'll not only save money, but be able to enjoy the warmth of a wood or gas fireplace.
Reason #5: Safety & Efficiency
At Acucraft we take safety seriously. Our gas fireplaces are put through rigorous safety & functionality testing in our internal test lab. Our wood-burning fireplaces are pre-engineered for functionality and are built using thick, 7-gauge steel. Every Acucraft fireplace is backed by our Lifetime Guarantee so you can enjoy your fireplace for a lifetime!
Learn More About Acucraft See Through Fireplaces
[gravityform id="21″ title="false" description="false" ajax="false"]