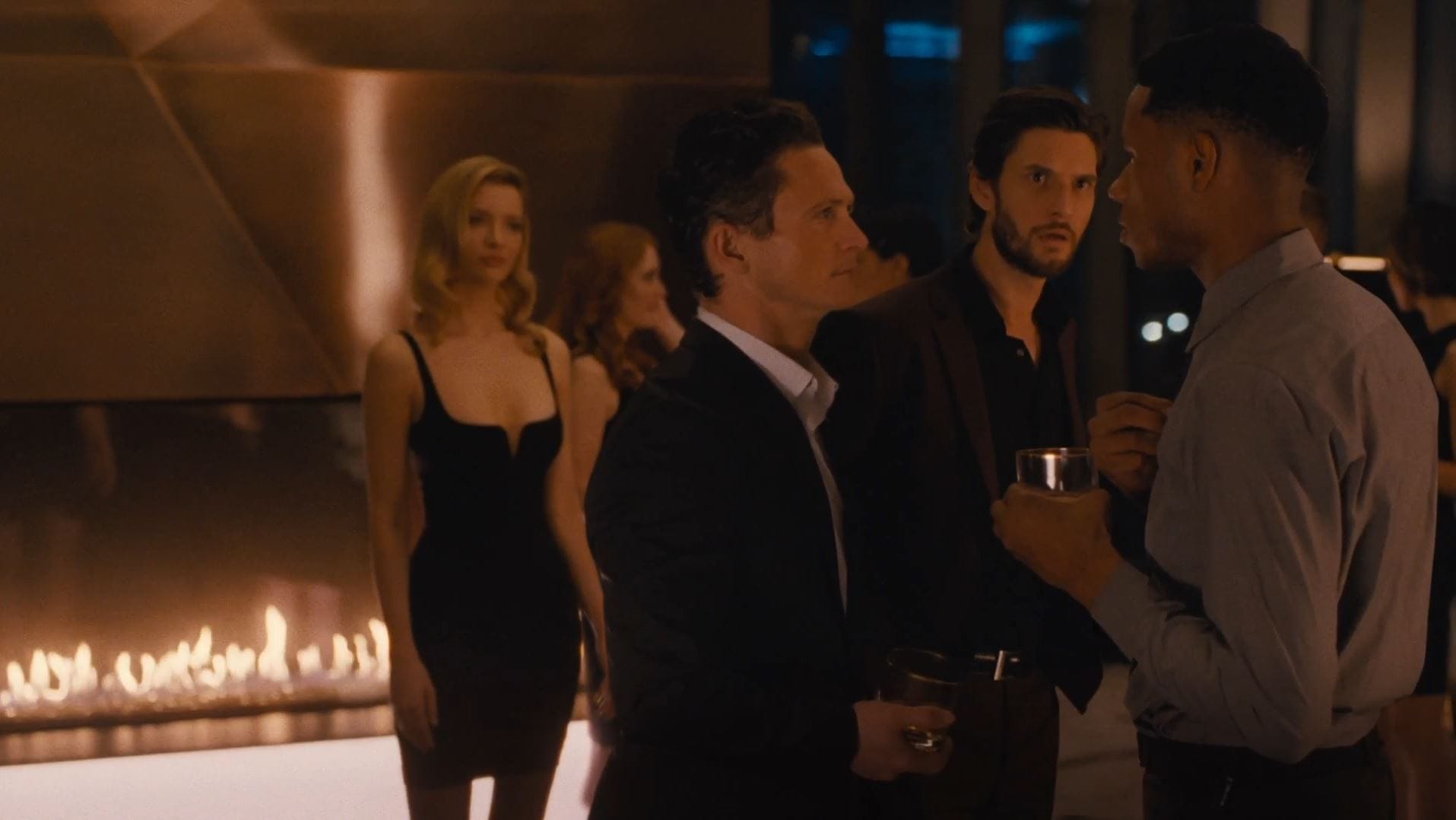 Acucraft Panoramic Gas Fireplace Featured in HBO's Westworld
HBO's hit series Westworld has quickly become one of the network's most watched original TV shows. With settings varying from a wild-west desert, technologically advanced laboratories to romantic, comfortable lounges and apartments; each one specifically designed to engage the audience. So when watching Season 2, Episode 2 we were pulled into the dark, sultry atmosphere of the popular Indigo Hotel 18 Social lounge paired with the dancing flames and rich ambiance of an Acucraft custom panoramic fireplace!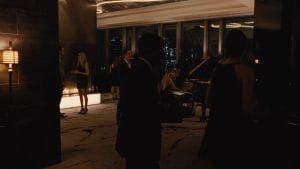 The Indigo's top floor cocktail lounge, 18 Social is a prohibition themed lounge featuring stunning views of Los Angeles, old Hollywood decor, and an Acucraft custom gas panoramic fireplace as it's focal point. Designed by Hirsch Bedner Associates and Webcor Construction to be a "modern interpretation of 1920's aesthetics" made this the perfect backdrop for Episode 2 of Westworld. Although 18 Social was not created to be a film set, the sophisticated ambiance of the decor and gas fireplace made it the perfect match for this scene.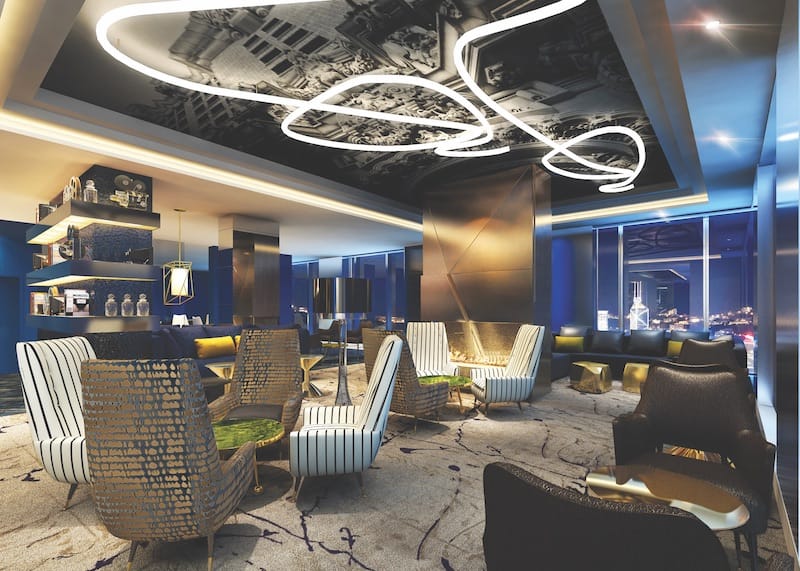 Just as Westworld did, 18 Social made its debut in 2016. Our Fireplace Advisors + Designers worked closely with Hirsch Bender Associates and Webcor Construction to bring this unique focal point to life. This particular panoramic gas fireplace was custom designed and manufactured to meet the customer's exacting standards and specifications including glass-on-glass corners, glass cooling, and the tallest flames on the market!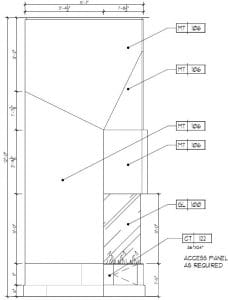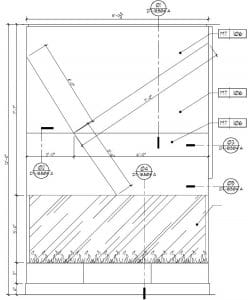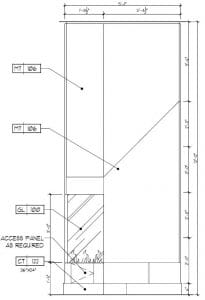 Above: Hirsch Bender Associates & Webcor Construction Original Fireplace Concept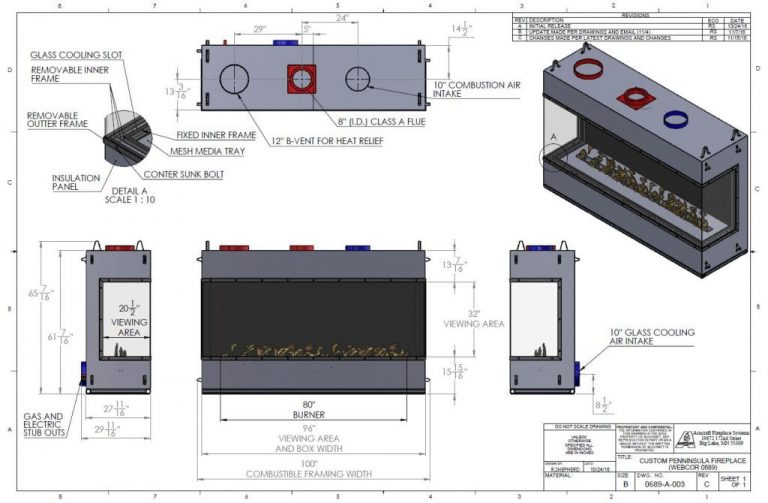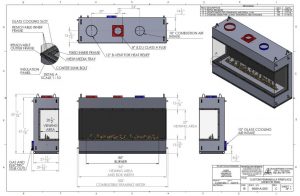 Fireplace Specs + Details Include:
Viewing Area: 96″ x 32″ x 20 1/2″
80″  Electronic Ignition Natural Gas Line of Fire Burner
8″-12″ Flames
Wall Switch On/Off Control
Dual Pane Glass / Glass Cooling System
Removable Inner + Outer Frames
8″ Class A Flue System
12″ B-Vent Heat Relief
10″ Combustion Air Intake
10″ Glass Cooling Air Intake
Rear Mounted Gas + Electric Stub Outs
Acucraft 3rd Party Testing to ANSI Z21.50-2016 / CSA 2.22-2016 Standards
Filming has since wrapped for Westworld Season 2 and the 18 Social lounge is now open to the public where you can see the "famous" fireplace for yourself! So grab your friends, a few cocktails and relax next to this one-of-a-kind fireplace where only a short while ago celebrities like Talulah Riley and Ben Barnes had been filming.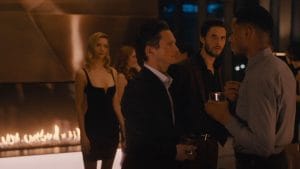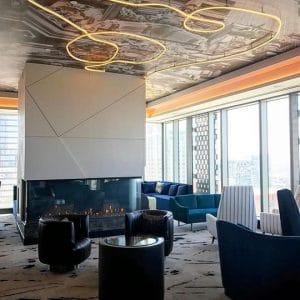 It was a pleasure working with Hirsch Bedner Associates and Webcor Construction on this truly unique fireplace; we look forward to future projects and partnerships!
Looking for a show-stopping gas fireplace for your own space that could end up as a backdrop to a successful TV show or movie? Get started on your Fireplace Journey today with one of our Fireplace Experts: (888) 317-6499 or [email protected]