March 29, 2018

Acucraft's Certified Gas Fireplace Line
Experience the Acucraft Difference with a CIRCULAR4 or INFINITY certified gas fireplace, ready for any residential or commercial space. We don't have a showroom or "off-the-shelf" products; each fireplace is made specifically for You and Your space, customized the way You want it. Each fireplace will provide You with the tallest flames on the market along with our Patent-Pending Glass Cooling System to ensure a safe-to-touch experience.  Feel at ease knowing that Your fireplace is third-party tested to meet and exceed ANSI standards (ANSI Z21.50/CSA 2.22), in addition to our factory test, before being shipped directly to Your home or job-site.  Work one-on-one with our Fireplace Advisors and Designers to turn Your dream fireplace into a reality!

360° unobstructed views and a design that is sure to please the eye, a circular gas fireplace will be the focal point of Your space. The Circular4 certified gas fireplace will never go unnoticed and will never be forgotten; our highest and brightest flames portrayed in one of the most unique fashions. The Circular4 includes a viewing area that is 46.5″ wide and 47″ tall, enjoyable from every angle!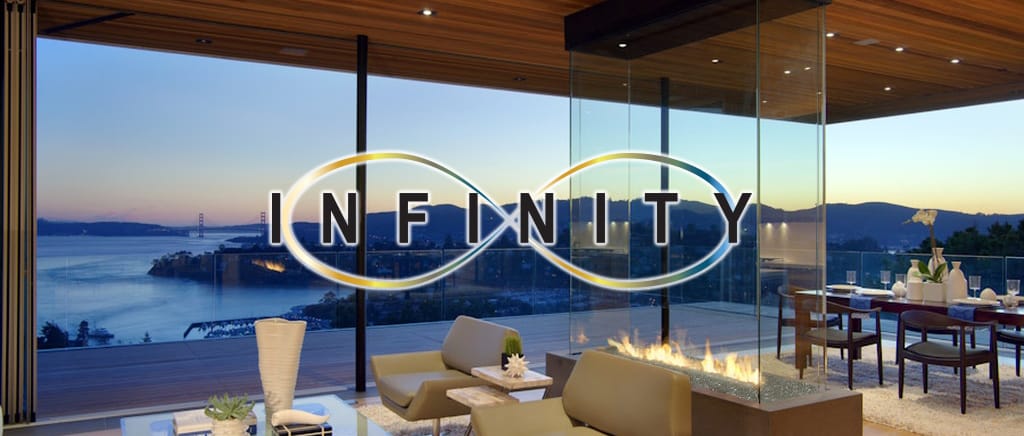 Acucraft's Infinity Series is a stunning way to amplify Your space while also creating a captivating gathering place. Big or small, You'll enjoy this four-sided, modern gas fireplace from anywhere in the room. Enhance Your space without sacrificing views; an Infinity fireplace allows for freedom of design. The Infinity comes in four different sizes to fit any space. Our most popular model is also the largest; the Infinity8 has a front and back viewing area of 96″ wide and 72″ tall with side viewing areas of 24″ wide and 72″ tall.
 Each fireplace is inspired by You and designed to enhance Your space.
Request Your Circular4 and Infinity brochures Today!
Looking for something truly unique? Create Your own one-of-a-kind custom gas fireplace. Our Fireplace Advisors and Designers will work with you one-on-one to make Your dream fireplace a reality.
---
Start Your Fireplace Journey Today!