Reviews From Acucraft Fireplace Customers
At Acucraft in addition to offering the highest quality fireplaces on the market, our exceptional customer service is what provides the ultimate experience for our customers and has given us a 4.8 star rating on Google!
From Homeowners and Builders to Architects and Designers, we'll partner with you to make your dream fireplace a reality. We will provide you with technical information, specifications and nearly endless custom options to find the perfect solution for your project. But don't just take our word for it, read on for Acucraft Customer Reviews.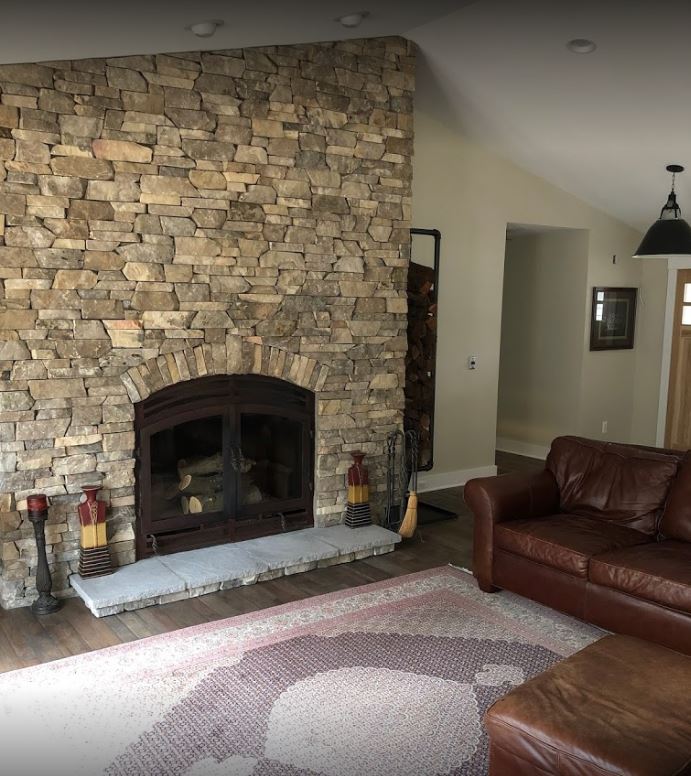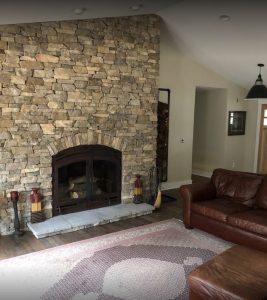 "I purchased a Hearthroom 44″ single-sided, wood burning fireplace from Mark Kennedy at Acucraft. I spent countless hours of research on my own and with Mark. I'm happy to say we are thrilled with the fireplace and it's efficiency in our remodeled home. We fill it up at night and it's still heating our 2,600 sq ft home 10 hours later. A great investment in looks and enjoyment as well as getting us through these cold Michigan winters. I highly recommend speaking to Mark or his team members to find a unit that is right for you!"
-Tom McColley, Michigan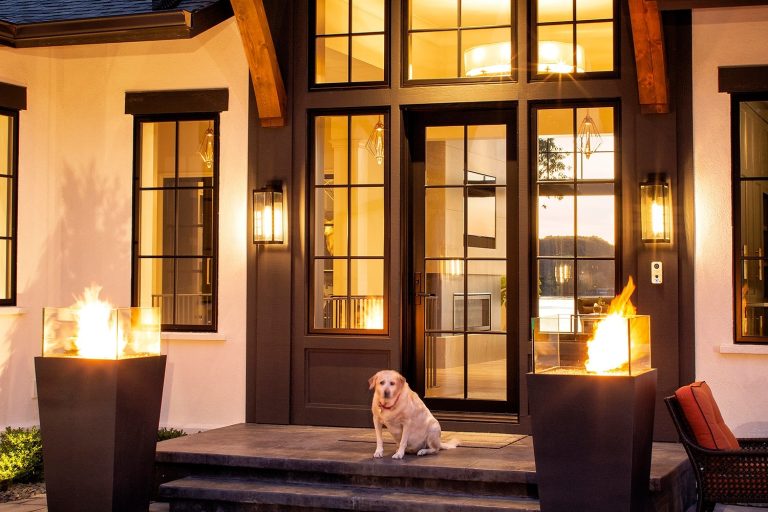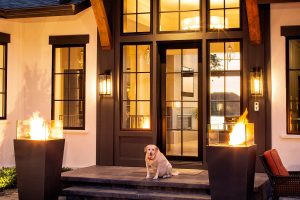 "My wife and I worked with Acucraft to custom build two front entrance fire torches for our home. Their dynamic team brought our idea to life, and they turned out amazing!!! Not only did they communicate throughout the project, but they delivered and installed them professionally and ahead of schedule. We highly recommend Acucraft!"
-Mike Smith, Minnesota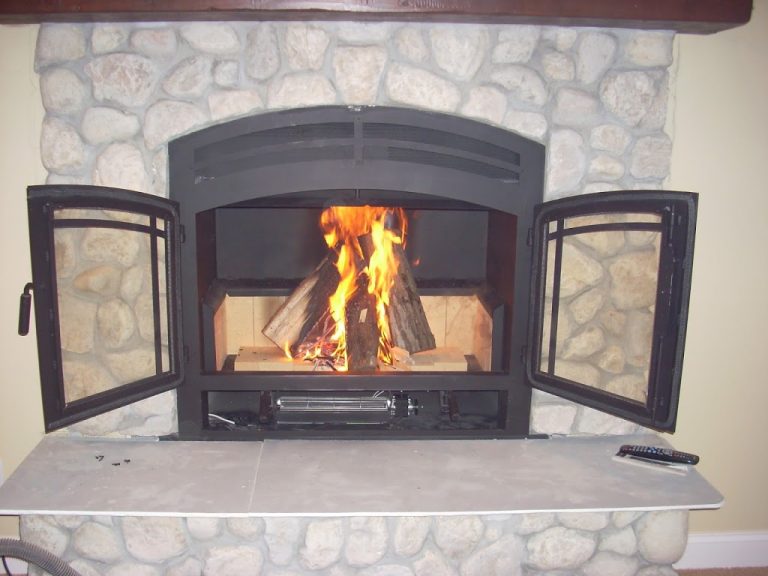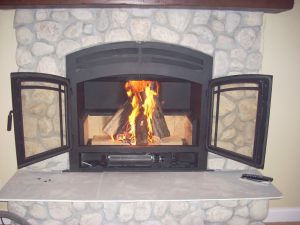 "Chris and Wyatt are absolutely amazing. They are outstanding with their customer service and always make sure that everything is handled immediately and with the utmost attention to detail. We have worked with them for 8+ years and have referred many people to them over the years! Not many companies have the customer service level that Acucraft does! They are simply put-THE BEST!!"
-Nicole Van Patten, Minnesota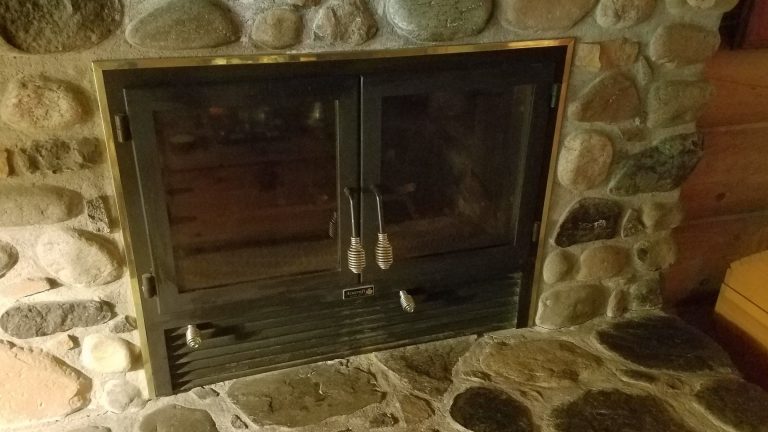 "We have had our Acucraft fireplace for 24 years, and after all that time their tech service is first-rate. Many thanks to Tim (Tech support specialist) for coordinating our service call, and also to Hugh (service technician) who came to our home and expertly performed our repair. We love our wood-burning Acucraft , and absolutely would (and have) recommend their great product."
-Joe Buckley, Minnesota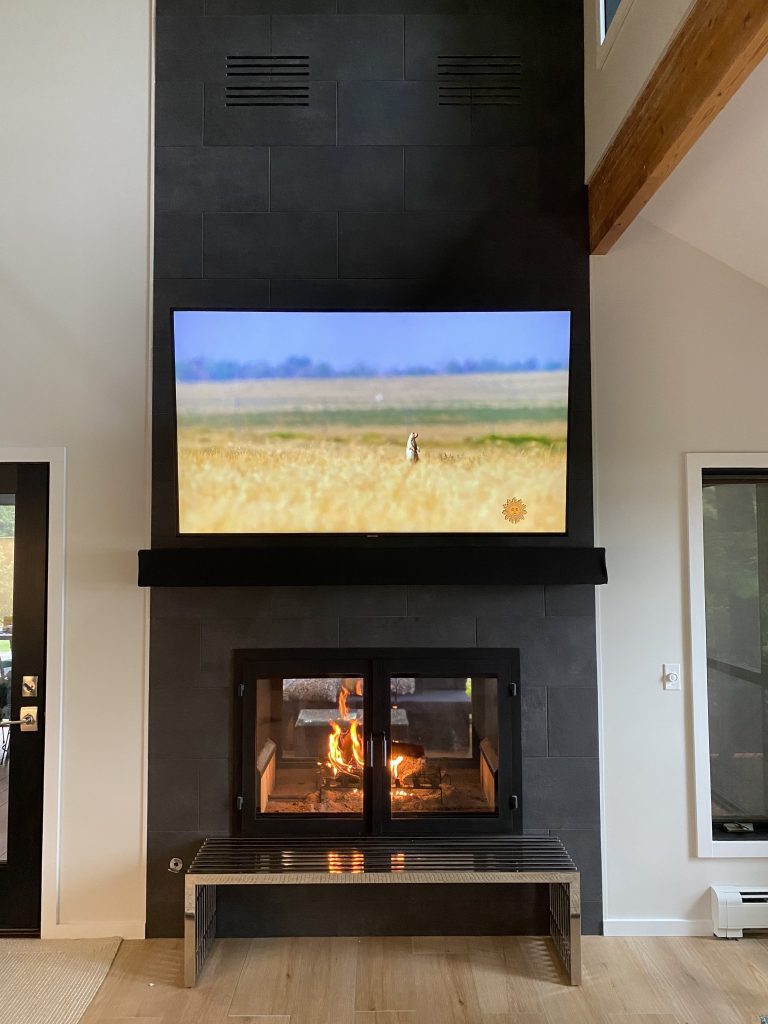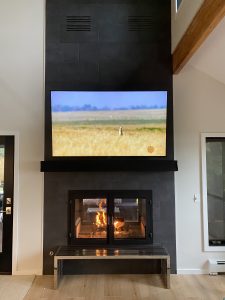 "I shopped for our new fireplace extensively. You will not find a better product anywhere. From the sales process, to design, to fabrication, and delivery, Acucraft deserves the highest marks."
-Mike Basil, Michigan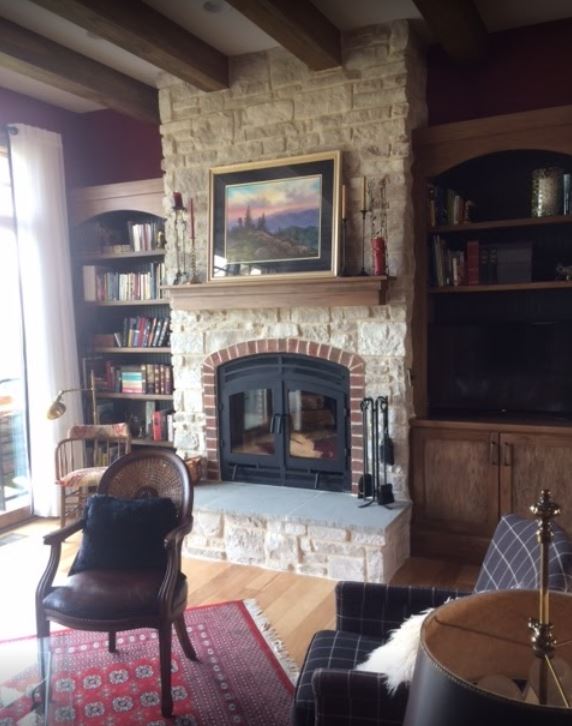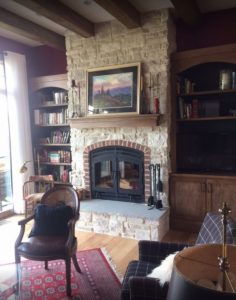 "We are thrilled with our Acucraft double sided wood burning fireplace! Our home is a new construction in TN and we wanted the wood burning but still the beautiful fireplace. Acucraft was it! Mark Kennedy was very helpful in determining what we needed and helping arrange everything. See the photos of the great room side and then the master bedroom."
-Martha Cross, Tennessee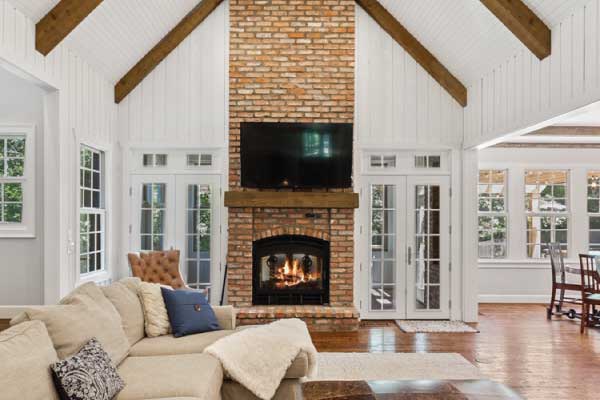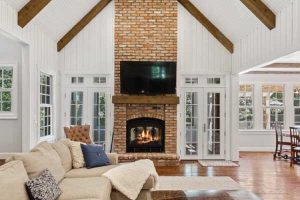 "I ordered a 36" hearthroom indoor outdoor fireplace from Acucraft. This thing is built with quality and pride. It's 100% amazing and is the hot topic when guests are over. I also give customer service a five star."
-Flawless Landscaping LLC, Versailles, PA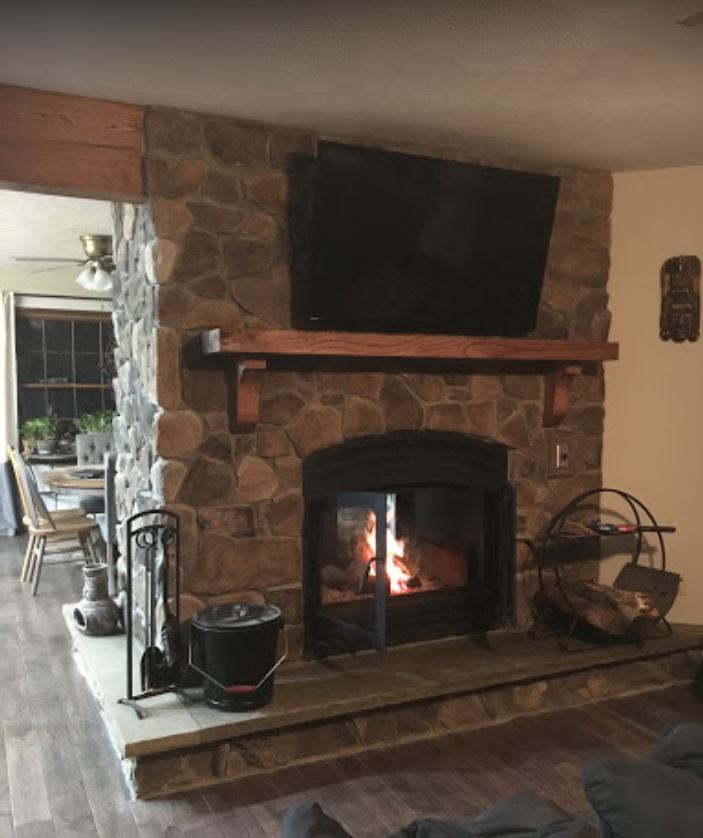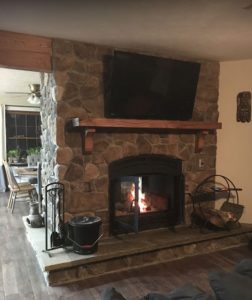 "I did think ordering a whole fireplace from a company where I couldn't see the actual product before seemed a little sketchy. HOWEVER, our custom home fireplace was around the same price as the ones we could find near our house and it was exactly what we wanted! It turned out better than we could have imagined and Acucraft's great customer service helped out when we ran into road blocks!"
-Erica Metzner, West Virginia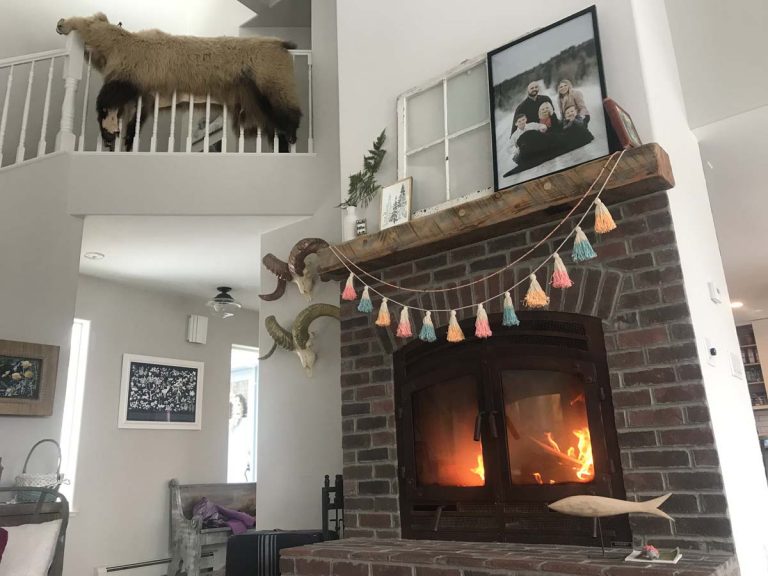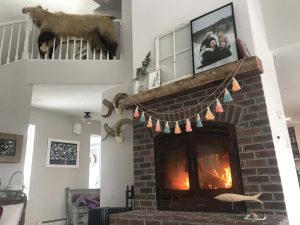 "We couldn't be happier with the quality of our fireplace and the customer service we received from Acucraft. Mark Kennedy was very helpful in organizing the transportation of all the parts all the way up here in Fairbanks Alaska. Our fireplace keeps us warm all winter long. We definitely recommend Acucraft!!"
-Ernest Sorenson, Alaska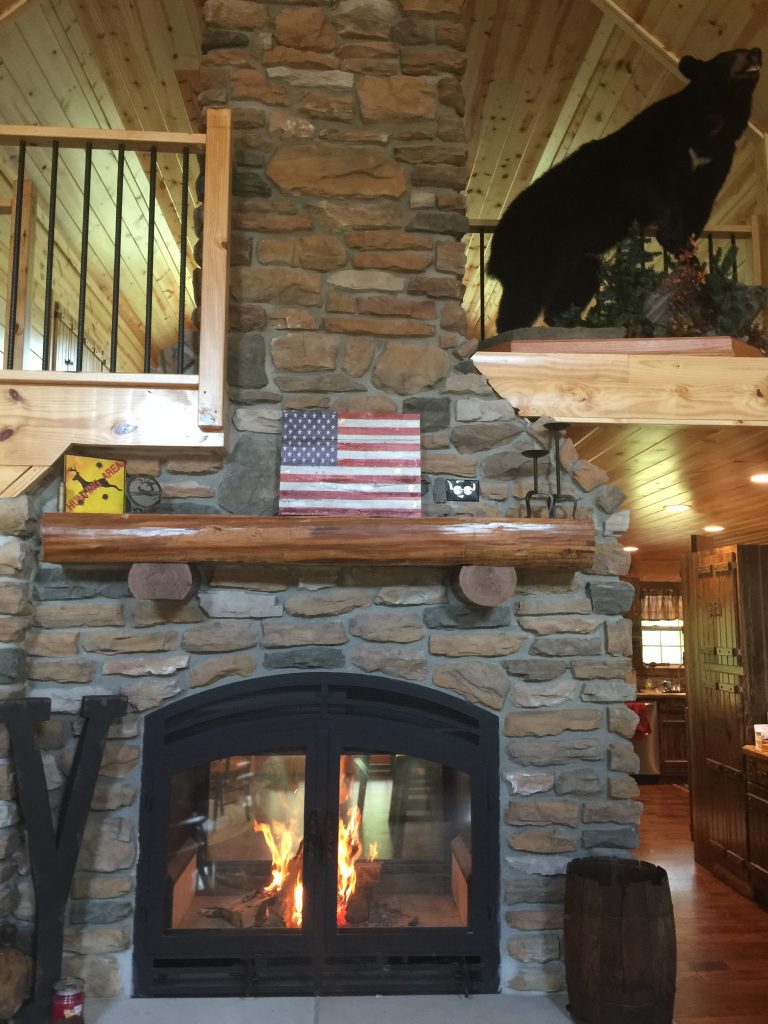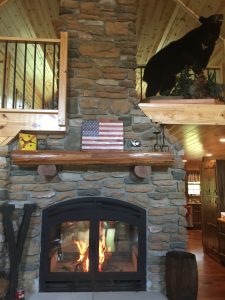 "I am a homeowner who wants to add a wood-burning fireplace to an existing home. Fortunately I quickly found Acucraft online, because that led me to Mike who was very generous with his
time and knowledge, both on the phone and with emails. Mike not only pointed me to fireplace systems that would provide gracious viewing and be attractive and safe. He also gave me pointers on how to finish it nicely at a reasonable cost. I also was relieved to find out that I can install a safe, beautiful wood-burning fireplace system without the much greater expense of building a masonry chimney. It seems quite clear, dealing with Mike, that Acucraft delivers not only great customer service but also high-quality product, and I love how huge the fireplace viewing areas are!"
-Suzanne Goodman, Connecticut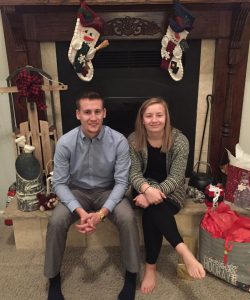 "I stopped into Acucraft business to get some items for my fireplace and received SUPER friendly, knowledgeable information about my existing Acucraft Z-Max fireplace!!! The explanation how to use it to gain better efficiency and to get more heat from it was very helpful!!! I would recommend Acucraft Fireplace Systems to anyone who is looking into adding a fireplace in their home or business. Thumbs UP!!"
-Chad B, Minnesota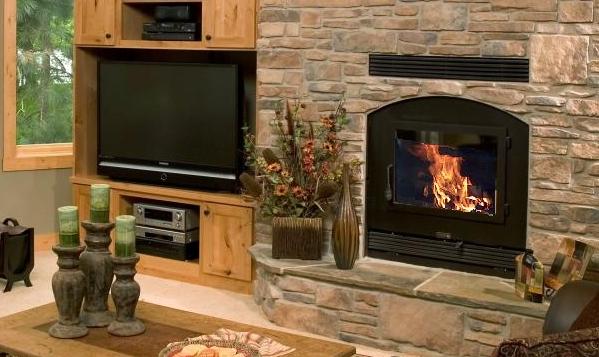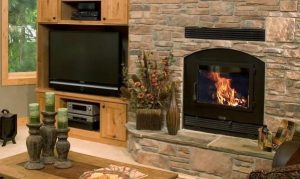 "Wow! We knew we loved our fireplace but we are even more grateful we put in a wood burning Acucraft fireplace. Our house stayed so toasty warm during the coldest weather Minnesota has experienced in over 20 years. And, our furnace hardly even came on! What's even better was the piece of mind it gave when our power went out for nearly 2 hours. The house temperatures didn't drop a single degree! I am confident we would have been warm all night had the power not returned. Thank you, Acucraft, for making and installing such a great fireplace!"
-Leah Burquest, Minnesota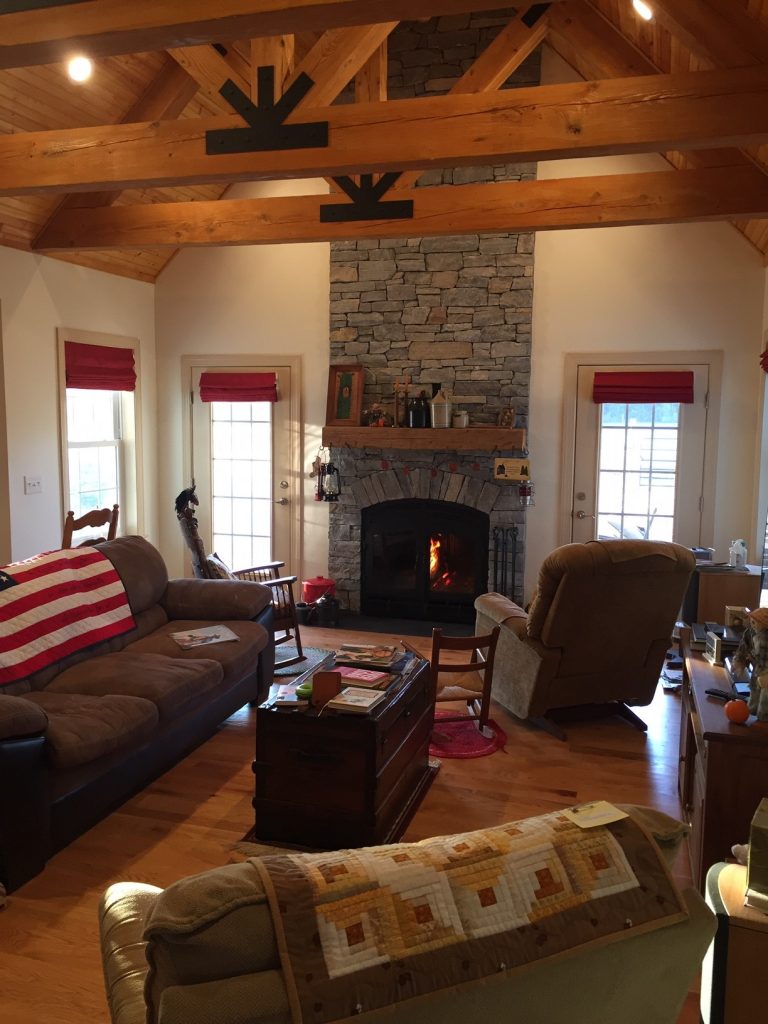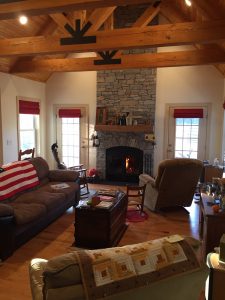 "We bought a Hearthroom 36 Indoor/Outdoor wood burning fireplace for our new home and had our contractor install it. The fireplace looks great and have enjoyed it this past heating season. Mark Kennedy was a pleasure to work with, along with the rest of the team at Acucraft. We did discover that when it is cold outside and you do not have a fire burning, cold air will come in from the blower vents due to it being an Indoor/Outdoor unit. We had a cover made to put over the fireplace when not in use and this has eliminated the cold air draft through the blower vents."
-James Leathers, West Virginia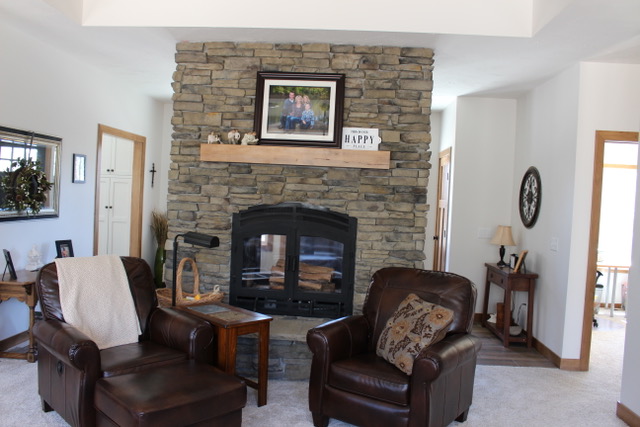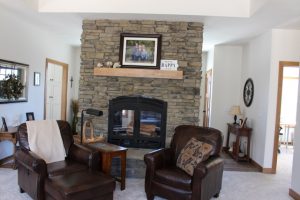 "We have a two way fireplace and love it. It heats both the four season porch and the family room depending on where we gather. Great service and great product."
-Tom Kuffel, Wisconsin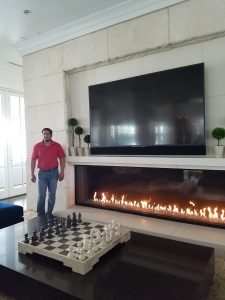 "I have installed hundreds of fireplaces over the span of 20 years. Acucraft is always just better. From a installer point of view who also builds masonry and custom fireplaces the components used in Acucraft fireplaces are robust and the best quality you can buy. The boxes themselves are well welded well designed and HEAVY duty."
-Lou Ramierz, Texas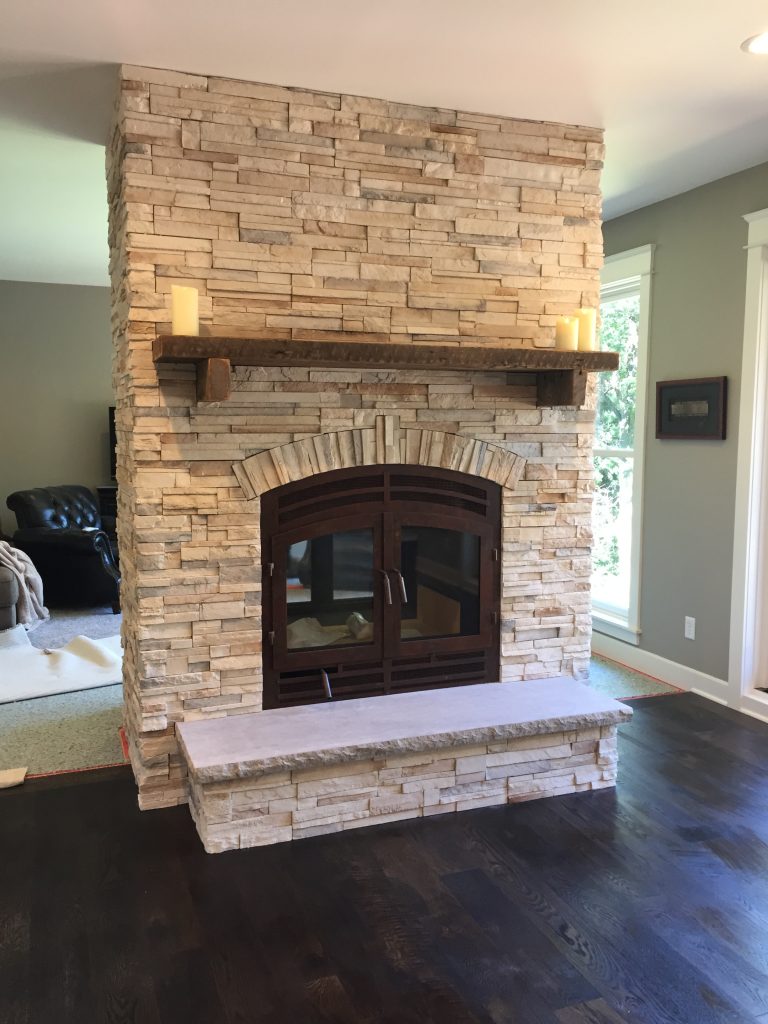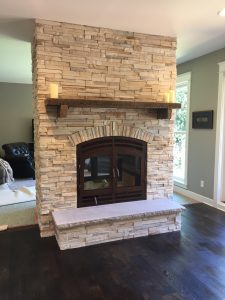 "Although my Fireplace has had to have repairs Wyatt has been of great assistance in getting what I needed to rectify the issues and get my unit back in good working order. Thank you"
-Don Jones, Virginia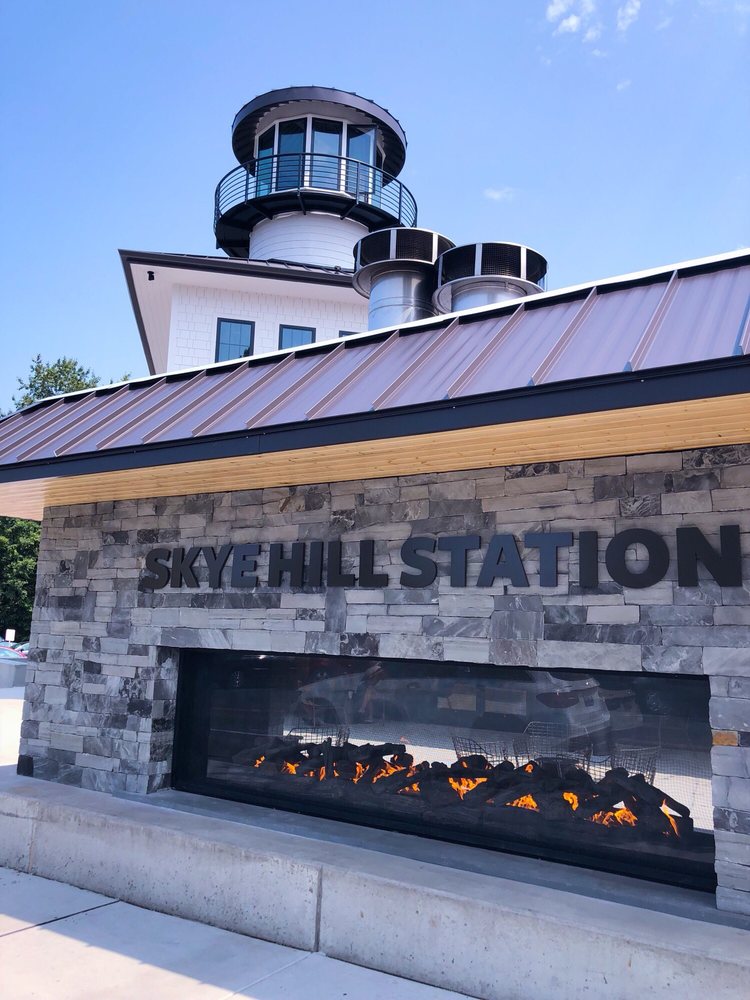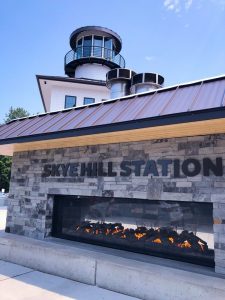 "These guys are awesome to work with , i was looking for something that was a game changer for the Border town we live in which is Blaine wa, we are on the most northwest corner of Washington state you can be the Canadian-us border 2nd busiest border crossing in the United States and Pacific Ocean Mark Kennedy was the guy who showed us why they were better than the rest and we're willing to work with us on a very personal and professional scale they delivered on time on our budget and this fireplace is the talk of the town and Vancouver B.C. they absolutely love it the people all the people it sits in front of a new Starbucks that has a 50 ft light house in it and believe me Starbucks was blown away, it not only brings people in but families businesses bring there families for Christmas pictures in front of it , the fire looks and feels amazing, I told mark and crew I needed a fireplace that you could actually see, the reason I say this I have traveled all over the USA Canada and Europe and have seen lots of fireplaces that are huge but they just didn't look correct , I mean little flame logs don't look real to hot to be in a public area , but that's where mark and the team from Acucraft killed this thing is better than I could have imagined beautiful fire large, logs look really unbelievable and they have this thing where the heat comes out nice and warm but you could let child stand and touch the fireplace screen and not even burn them you could lay a baby on it and the baby would just stay warm, so if you're looking for a USA 🇺🇸 made product from people that listened to what we wanted, I say go to accucraft for quality and unbelievable fireplace thank you again to mark Kennedy and crew at Acucraft. Thank you Michael Hill"
-Michael Hill, Washington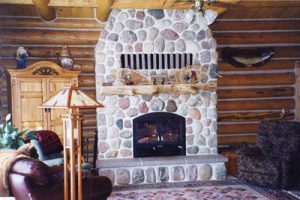 "We installed one of their wood burning fire places in our new home when we built and it is great. We have 2,200 sq ft on the first floor and I can put a fire in it and it will hear our whole home much quicker than our central heat system can. We have it ducted into our central heat system and can turn the fan on to draw the heat from fire place to the rest of the house. It can be 30 degrees out side and I can make a fire and it will bring the inside temperature up to around 70 degrees. We have to start choking the fire back or it will cook us right out of here. I am very happy with this fire place and we use it every winter."
-Brandon Weeks, Pennsylvania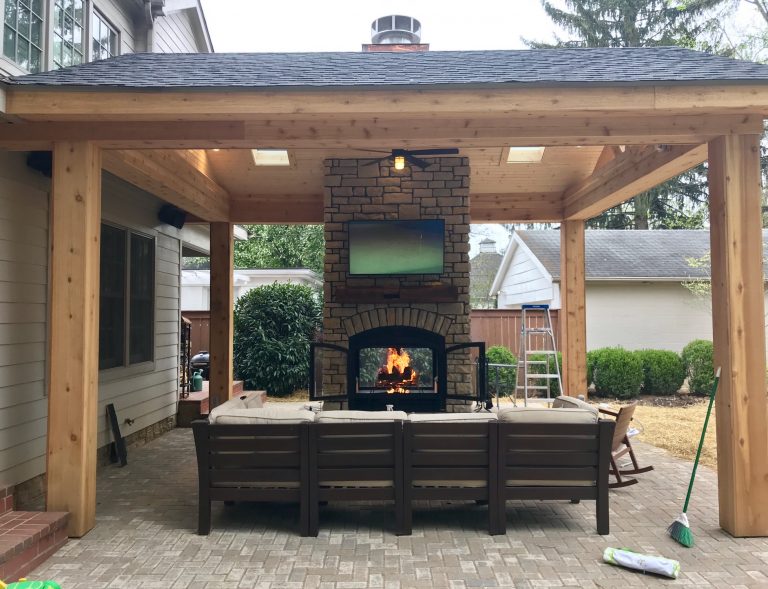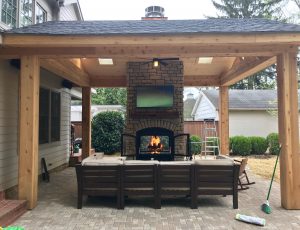 "Very happy with our fireplace from Acucraft. Purchased the 44 hearthroom see through for our outdoor patio. Struggled to find a product that would meet the needs we had for burning with only side open until we talked with Mark. He was very helpful throughout the process and provided quick responses to our questions before and after the purchase."
-Chase Higginson, Kentucky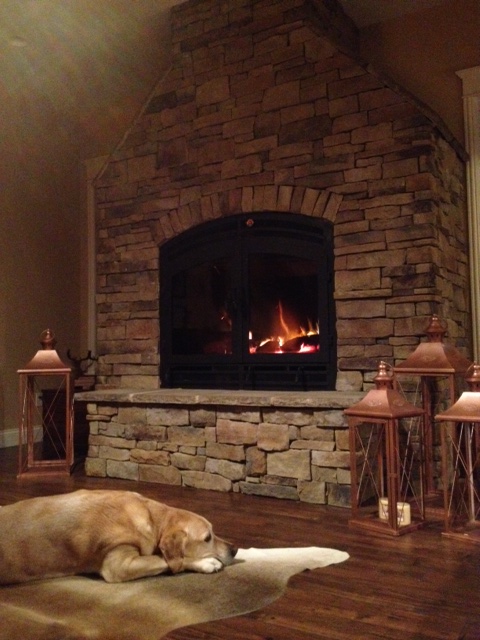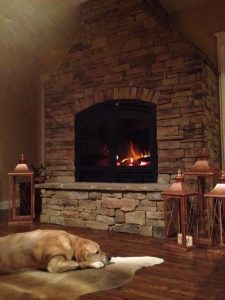 "No doubt these are the best fireplaces you can buy."
-Anthony Murch, Minnesota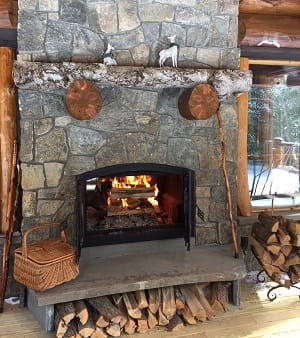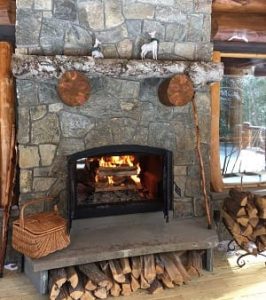 "Unbelievable customer service and product knowledge awesome company!!"
-Mark Settergren, Minnesota

Acucraft has been bringing fireplace dreams to life for over 40 years, and we are humbled to have been chosen by so many customers across the United States & Canada. 
Request More Information About Acucraft Fireplaces Today!