ANSI / CSA CERTIFIED GAS FIREPLACES
At Acucraft we know how important safety is to you, which is why we built our own internal test lab where every gas fireplace is tested for safety and functionality to US and Canadian standards: ANSI Z21.50:19 / CSA 2.22:19 Vented decorative gas appliances.
Acucraft is the only fireplace manufacturer in the world with that has partnered with a 3rd party agency to have the ability to test + certify fireplaces in an in-house test lab.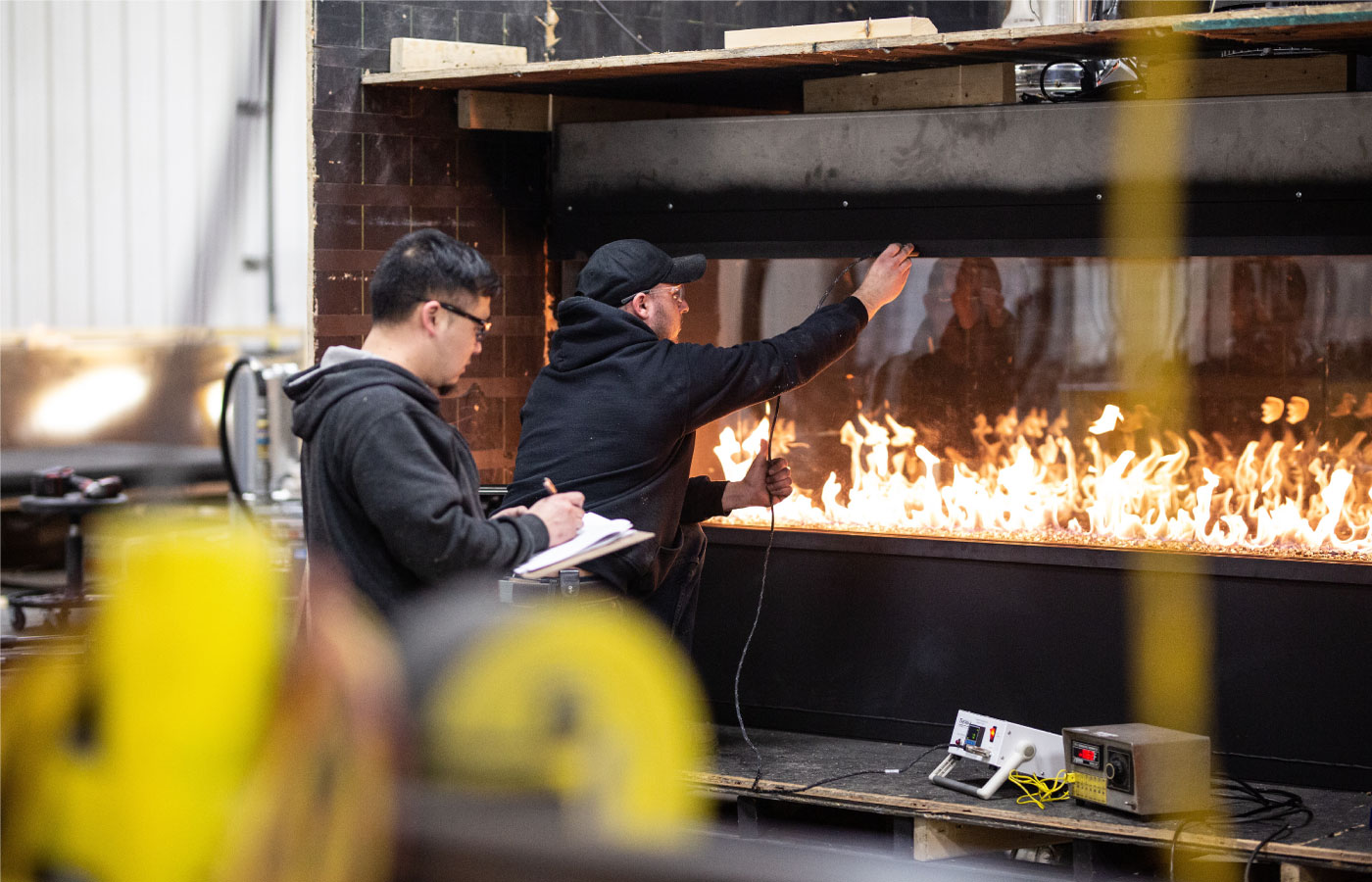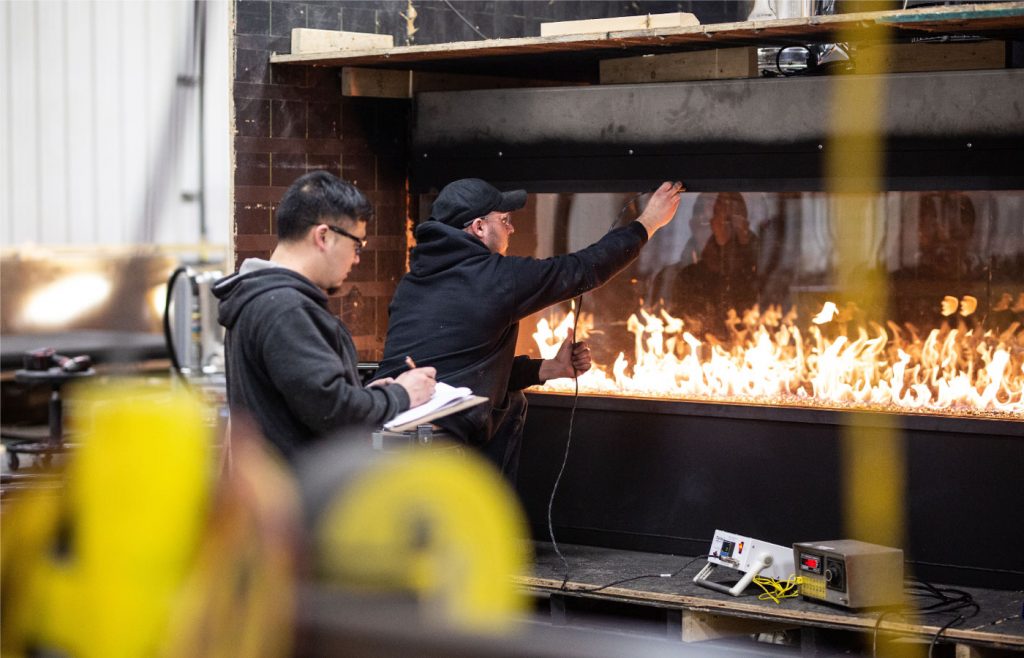 GAS FIREPLACE SAFETY
Every Acucraft gas fireplace system is designed with multiple safety checkpoints, each of which needs to be met before the system will ignite; giving you peace of mind that you purchased one of the safest fireplaces on the market.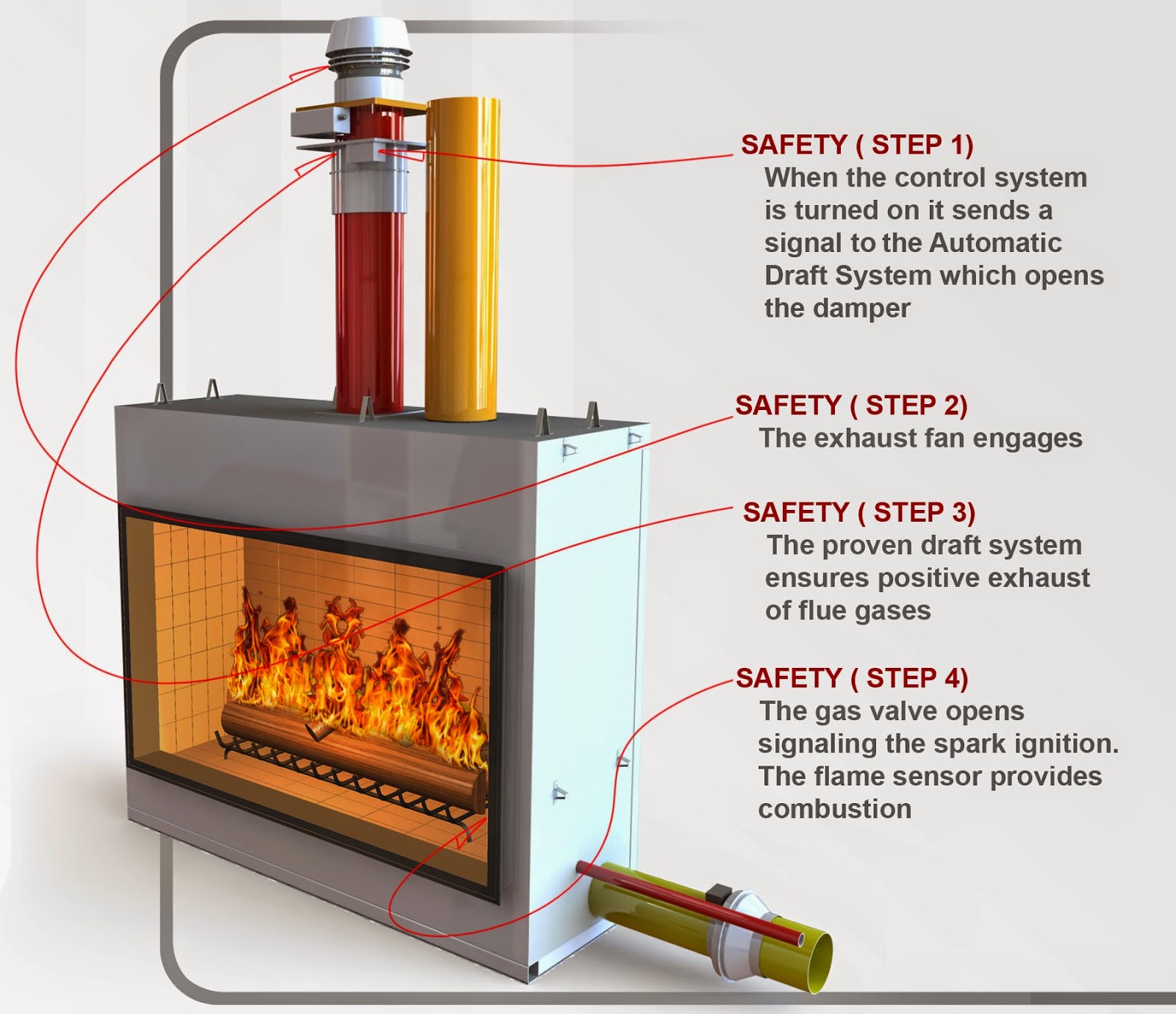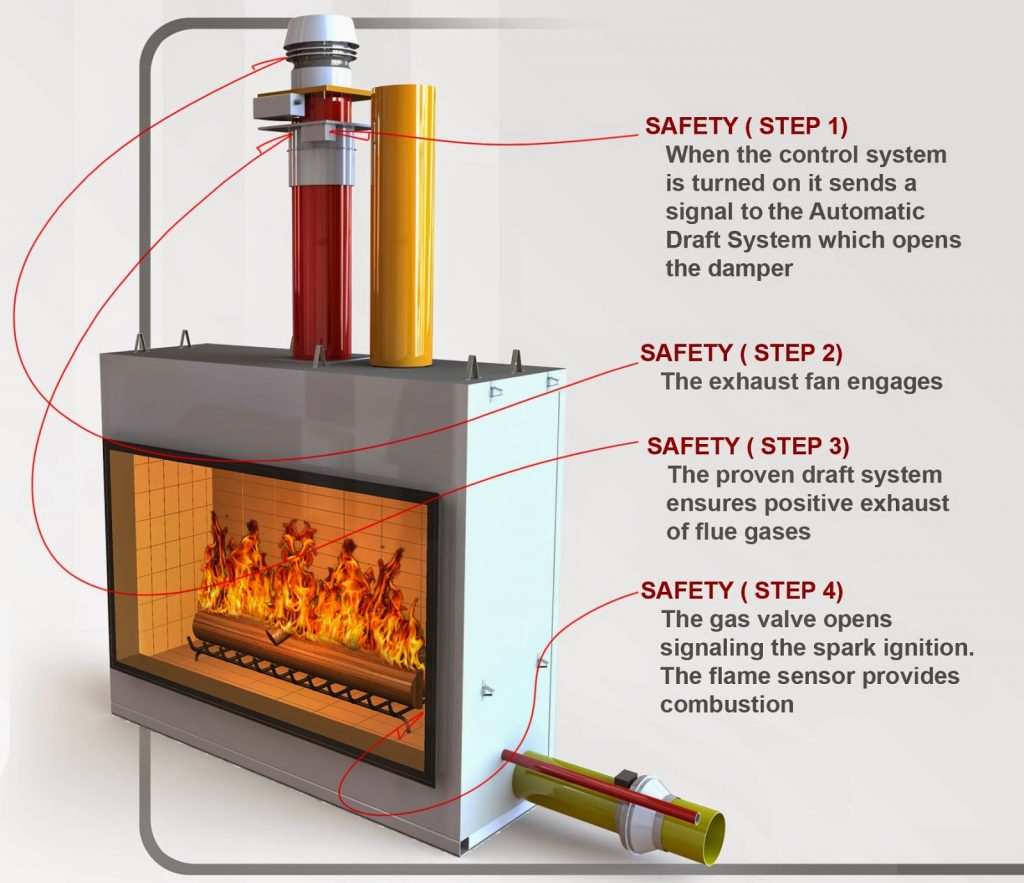 CSA Certified Gas Fireplace Options
With nearly limitless custom fireplace capabilities our fireplace advisors and designers will bring your fireplace dreams to life. Choose from popular styles, open (no glass) viewing areas, safe-to-touch glass viewing areas, or enjoy both with our 10-minute conversion kits.
Request More Information by filling out the form on this page, or speak with a Fireplace Advisor today: (888) 317-6499!