Indoor Gas Fireplaces Designed to Your Needs
As the leading luxury fireplace manufacturer, Acucraft provides nearly endless options for indoor gas fireplaces bringing your fireplace dream to life!
Choose from our popular Signature & BLAZE Series of fireplaces or create something truly unique with our fireplace engineers. We'll help you find the perfect fire feature for your space that will last a lifetime.
Browse our most popular styles below; or fill out the form on this page to begin your fireplace journey today!
Popular Indoor Fireplace Styles
Scroll through some of our most popular indoor fireplace styles.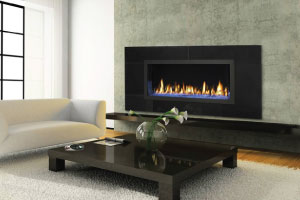 Direct Vent Fireplaces
Sealed-combustion systems where air for combustion is drawn from outside (not from your space), and gases are expelled outside through venting out an adjacent wall or roof.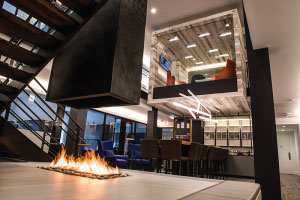 Indoor Fire Pits
Enjoy the traditional campfire ambiance with an indoor gas fire pit. Available with glass (sealed viewing area) or without glass (open viewing area) in any size to fit your needs.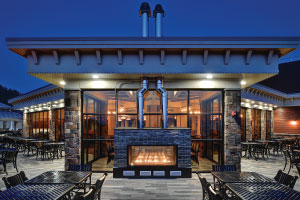 Indoor/Outdoor
One of our most popular styles, an Indoor/Outdoor double sided gas fireplace lets you decide the ambiance you're looking to create with the option of entertaining family & friends indoors or out!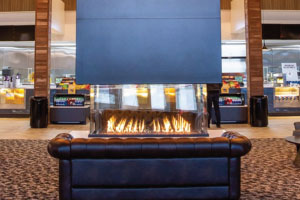 Four Sided
Add a touch of sophistication to your space with seamless views & the tallest flames on the market. Also commonly referred to as an island gas fireplace, this modern fireplace creates a stunning focal point for any commercial or residential space.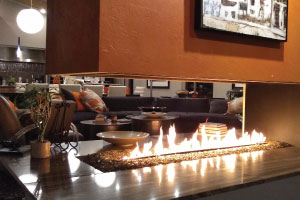 Peninsula
Popular among interior designers & architects, the peninsula gas fireplaces brings eye-catching views and ties two spaces together seamlessly. These three-sided indoor fireplaces provide a modern aesthetic with countless options for customization.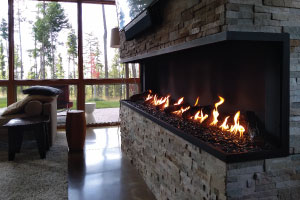 Panoramic
Enhance your home or luxury lounge with three viewing areas and lively dancing flames or soft glowing embers with a panoramic fireplace. Enjoy a sealed (with glass) or open (no glass) viewing area.
Fill out the form on this page for more information or speak with a Fireplace Advisor today!
Request Information
Complete the form below to learn more about Acucraft indoor gas fireplaces!