February 10, 2017

Modern Gas Fireplaces for Any Space
By design, fireplaces provide convenience: they add warmth and ambiance without the hassle of hauling and storing wood in the room; some are even powered by remote control. However, one of the other benefits of an Acucraft custom gas fireplace is that it can be designed to fit the size and aesthetic of any project. Take a look at some of our most popular modern gas fireplaces:
This gorgeous gas fireplace features 4-sides of ceiling-height glass to provide unobstructed views of nearby mountains.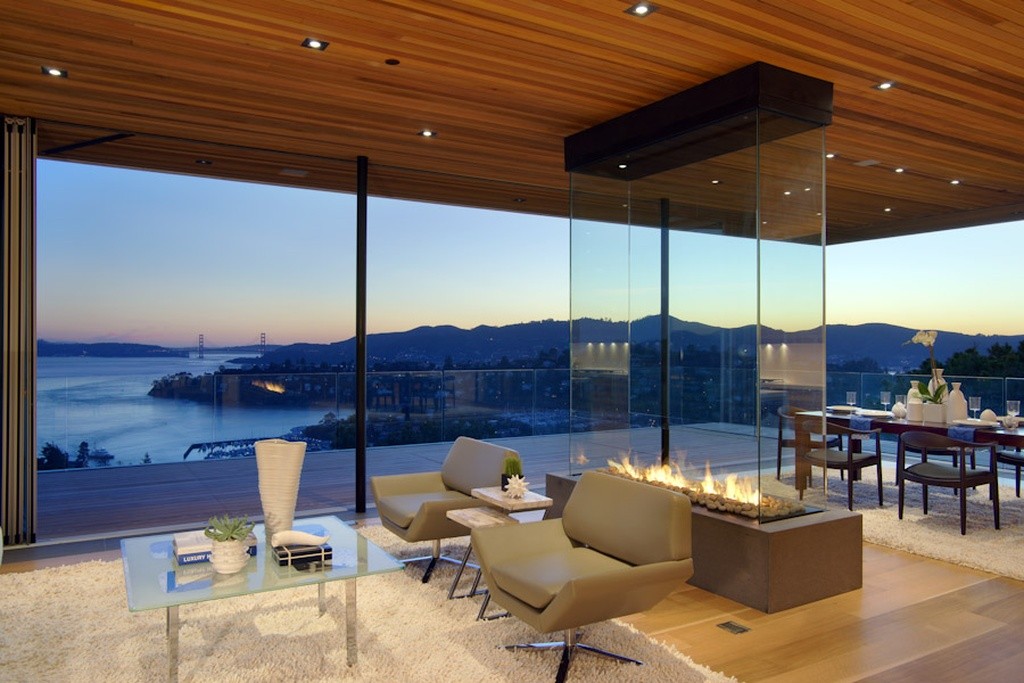 An open indoor fire pit with sleek finishes complements the distinctive interiors of an office.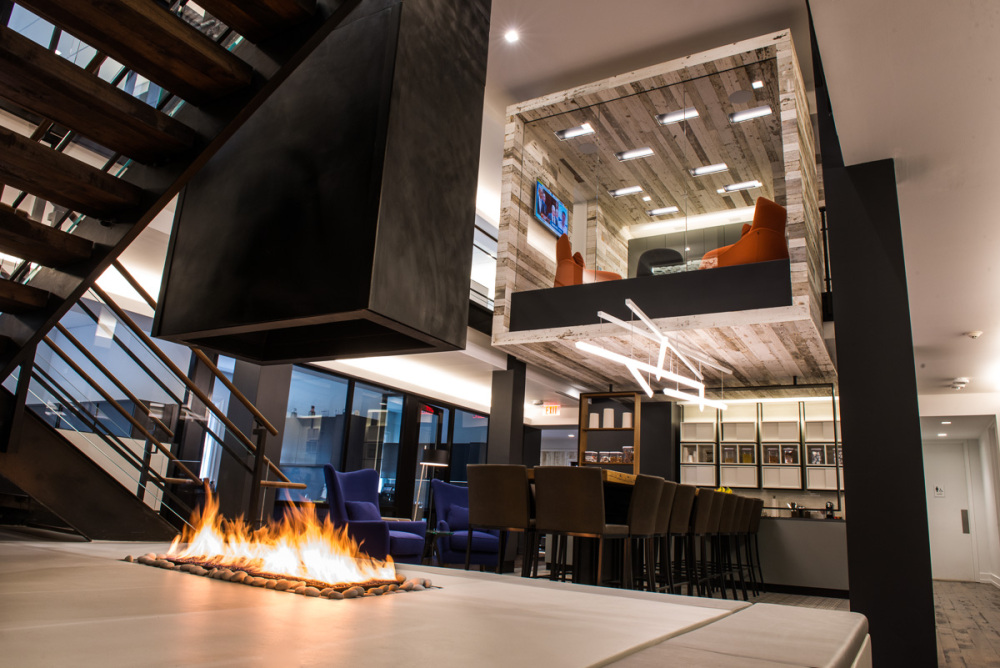 This 3-sided linear gas fireplace features copper, tile and natural stone elements to match this dining area's eclectic contemporary decor.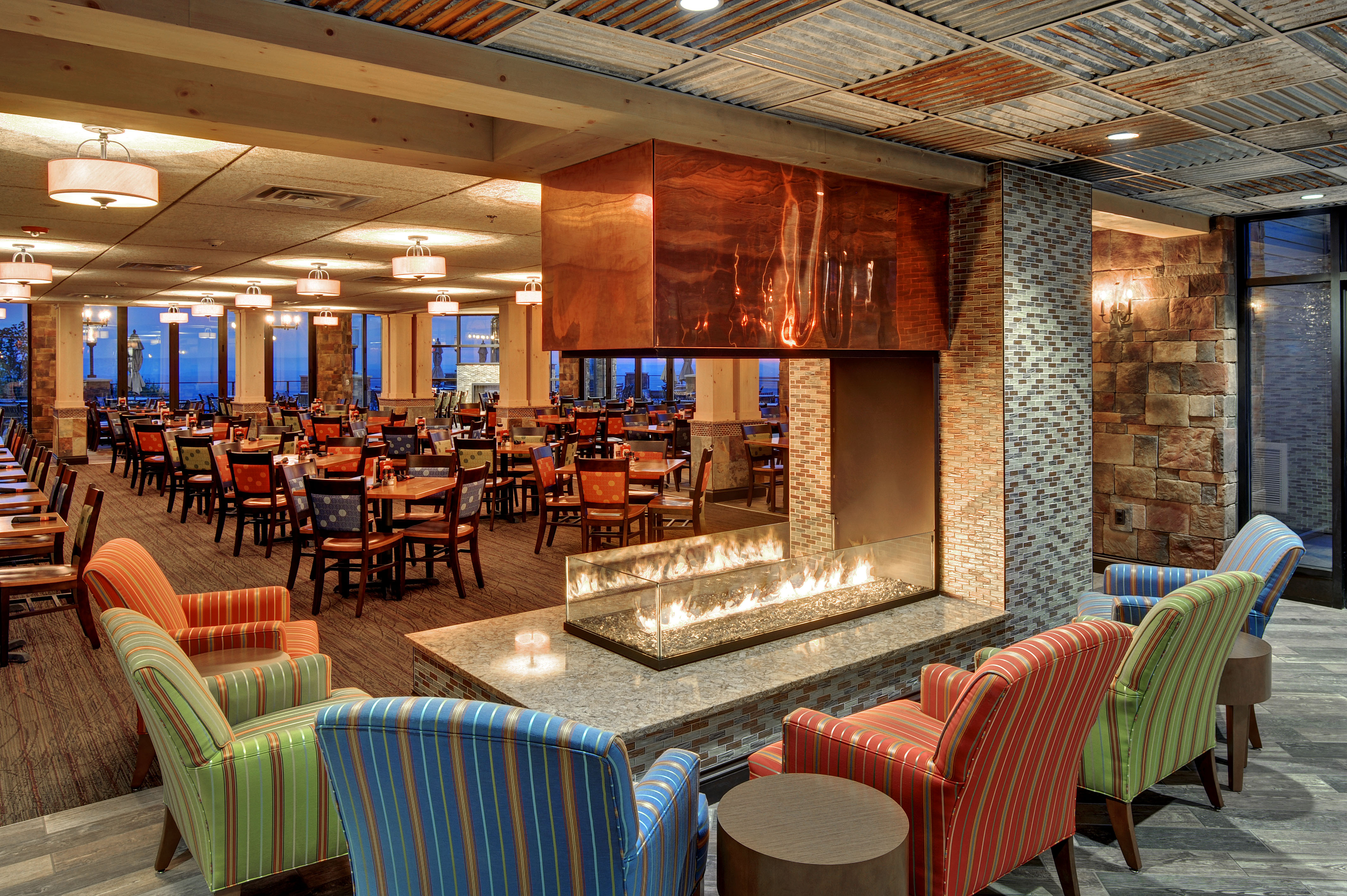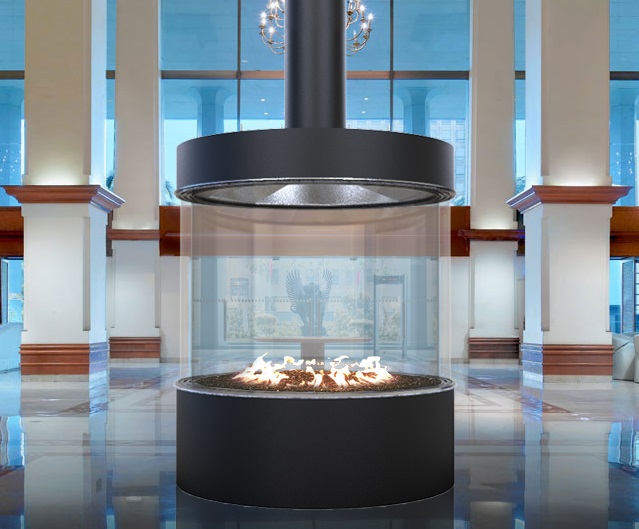 Linear styles are the ultimate modern outdoor fireplace option, and can be partially enclosed to create a focal point in a large space, or open for a modern take on the outdoor fire pit.