September 22, 2020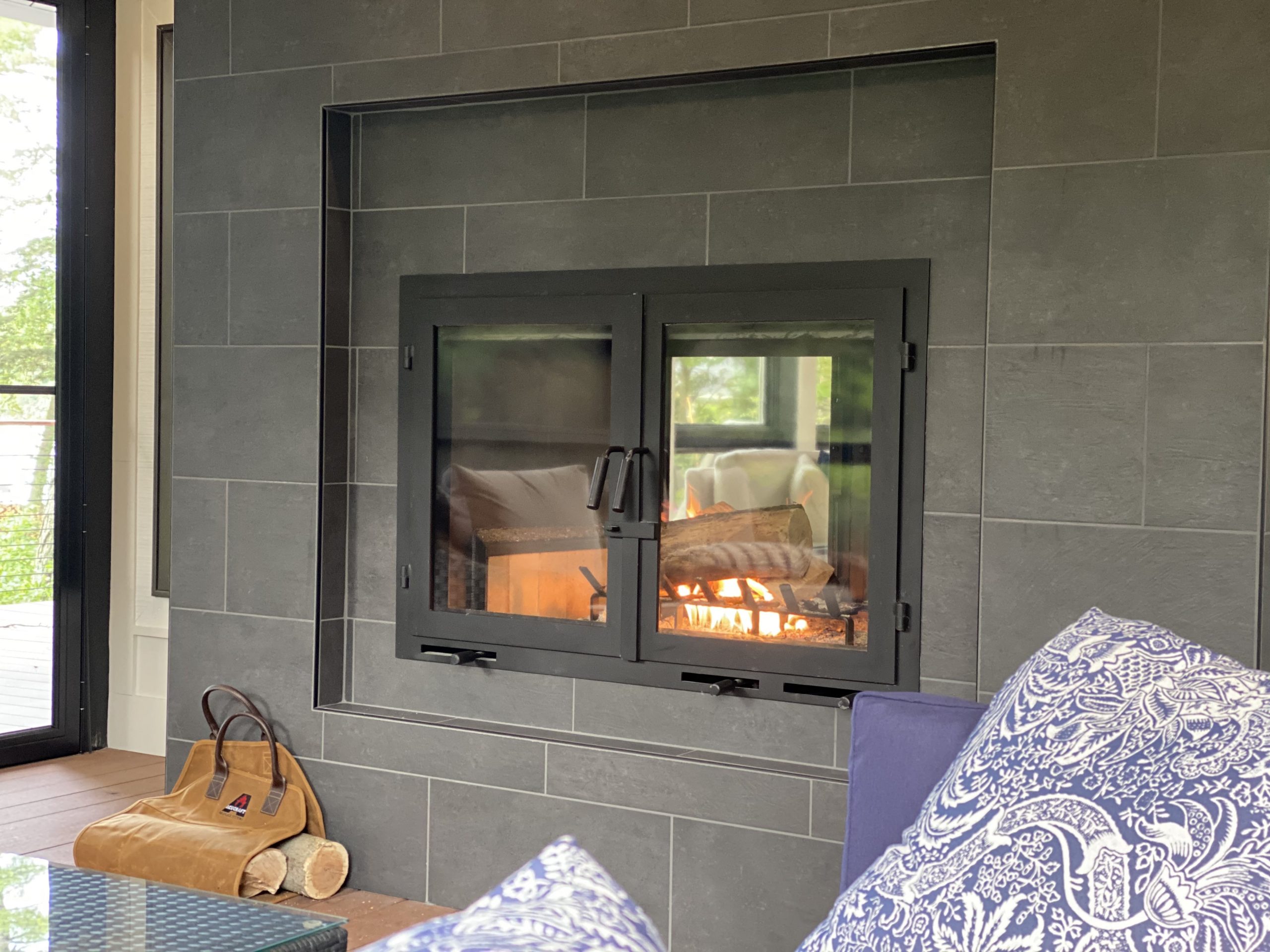 Modern Wood Fireplace for Michigan Remodel
When Mike came to Acucraft in late 2018 looking for "the largest modern wood fireplace you have" for his new property in Traverse City, MI we were excited to help! As a current Illinois resident, Mike purchased a home in Michigan to be a vacation spot for him and his family to enjoy for years to come.
Traverse City is known for it's expansive fresh water beaches, gorgeous vineyards, forests perfect for exploration, and is home to the National Cherry Festival. Needless to say it was the perfect spot for a family looking to enjoy endless summer nights on the lake front property and even the occasional downhill ski vacation in winter.
The UNITY: Acucraft's Modern Wood Burning Fireplace Series
Mike connected with Fireplace Advisor, Jill, to discuss fireplace options for his project. Mike was looking for something that could fit seamlessly within his modern home remodel but also provide ambiance and warmth for friends & family. After reviewing photos and brochures with Jill, a certain photo peaked Mike's interest: a UNITY see through fireplace (photo below). Mike loved the clean, modern look of the UNITY series but instead of a see-through unit, he wanted an indoor/outdoor fireplace; we were excited to be able to make Mike's dream fireplace a reality!
Acucraft's UNITY Series is the only clean-faced modern wood fireplace on the market, perfect for Mike's modern remodel. This innovative design features no grills (louvers) above or below the fireplace doors leaving you with a unique, clean face. Our revolutionary air flow system packs wood-burning warmth in a seamless design that accommodates both traditional and contemporary spaces. Available in 36″, 44″ or 48″ viewing areas and in popular single-sided, see-through or indoor/outdoor models.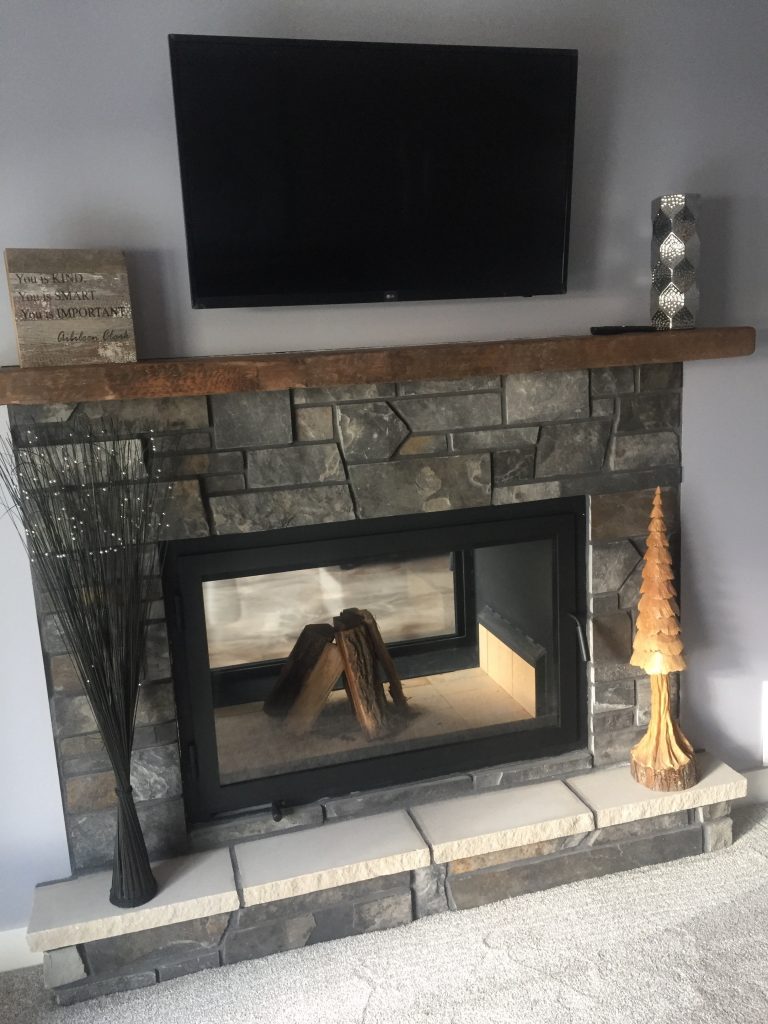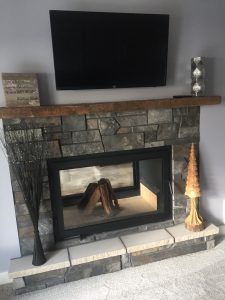 Wood Fireplace Versatility
After discovering Mike's dream fireplace, Jill moved onto additional options and finishes. Mike wanted a gas starter as part of his wood fireplace to make starting a fireplace easy. Luckily for Mike, our UNITY fireplaces come standard with a gas knock-out which can be used (per local codes) to either start your wood burning fire, or transition to a gas fireplace in the future with a gas logset. Additionally, Mike chose rectangular fronts & doors, cylinder handles and a satin matte black finish for both sides of his indoor outdoor fireplace, which also comes with a locking clasp for the exterior side for safety.
What about heat? Mike wanted the option to provide supplemental warmth to both his interior and exterior spaces. Designed to operate with the doors closed, open or fully removed, the UNITY not only provides radiant heat, but you can have full control over the amount of heat you want by using the variable speed control in addition to controlling the burn rate of your fire through the sliding draft and damper controls.
The UNITY Series uses two passive heat relief ducts with a single intake fan. A single intake duct allows room air into the fireplace and circulates around the firebox heating the air. Two heat relief ducts on top of the fireplace allow the heated air back into the room, and a standard inline fan operated with the variable speed control provides you control of the heat produced your fireplace. Your inline fan can also be installed away from the fireplace to limit fan noise in the room where your fireplace is located; a decorative grill cover can be installed over the intake and heat relief ducts allowing you to conceal the ducts giving you that seamless, clean-faced finish.
"I shopped for our new fireplace extensively. You will not find a better product anywhere. From the sales process to design, to fabrication, and delivery, Acucraft deserves the highest marks."
It was an absolute pleasure working with Mike and we are thankful for his kind words, for sharing photos of his gorgeous fireplace with us, and giving us a five-star Google review! We wish you a Lifetime of Happy Burning!
Start Your Own Fireplace Journey Today by Filling Out the Form Below!