June 14, 2023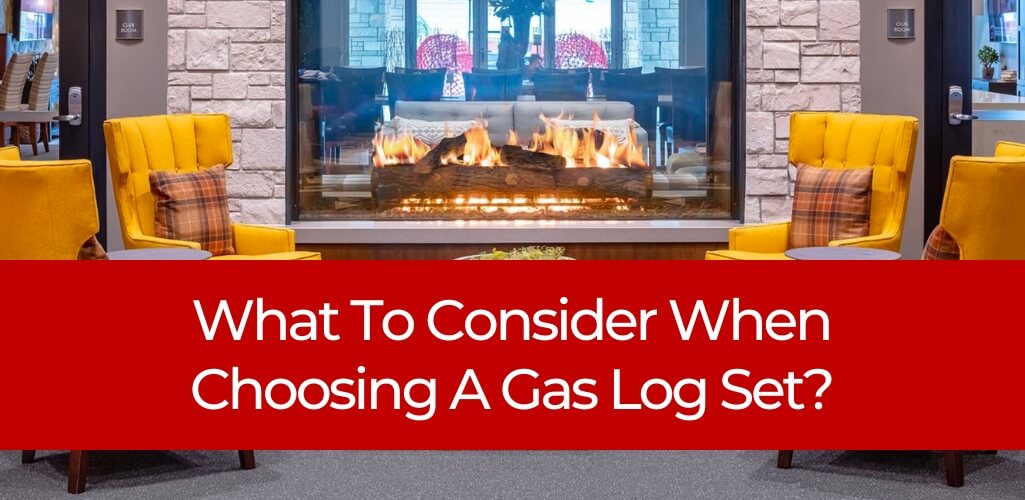 The Ultimate Guide For Gas Fire Logs
Gas fire logs add a traditional look to your fireplace without needing to have a wood-burning fireplace. There are several gas log styles that can fit any space's aesthetic.
Enhance the cozy ambiance of your gas fireplace with gas fireplace logs. Whether you already have a gas fireplace or are considering installing one, adding gas logs can create a more inviting atmosphere for you and your guests. This guide explains what kind of gas fireplace log set will work best for you.


Acucraft's gas fireplaces with logs can offer the convenience and ambiance you're looking for. 
What Are Gas Fireplace Logs?
What are gas logs? Log sets for gas fireplaces are artificial logs that mimic the look and feel of an actual wood log. Gas fire logs are ash-free and smoke-free, making them a clean and convenient option for your space.
Most gas log sets are made out of:
Ceramic fiber
High-temperature concrete
Stainless Steel Mesh
Acucraft's log sets are all expertly crafted by hand. They can either be entirely decorative or offer other features, such as supplemental warmth or the sound of a crackling fire. Most logs are controlled by a remote system or some sort of knob on the fireplace. For example, our gas logs are controlled by a TPS Controller, which works with an on-and-off switch.
They are also divided into two categories: vented or vent-free. Vented options, which is what Acucraft offers, are more common and give a more realistic fire that's reminiscent of a wood-burning fireplace. A vent-free gas log set, on the other hand, can be installed without a venting system set up. Acucraft does not offer vent-free fireplaces or gas logs.
Are Gas Log Fireplaces Worth It?
Gas log fireplaces offer more than an aesthetic option for your fireplace. Gas logs provide ambiance and warmth from the fireplace that fills the space. Gas logs also reduce the need for splitting or buying your own wood, which makes them environmentally friendly.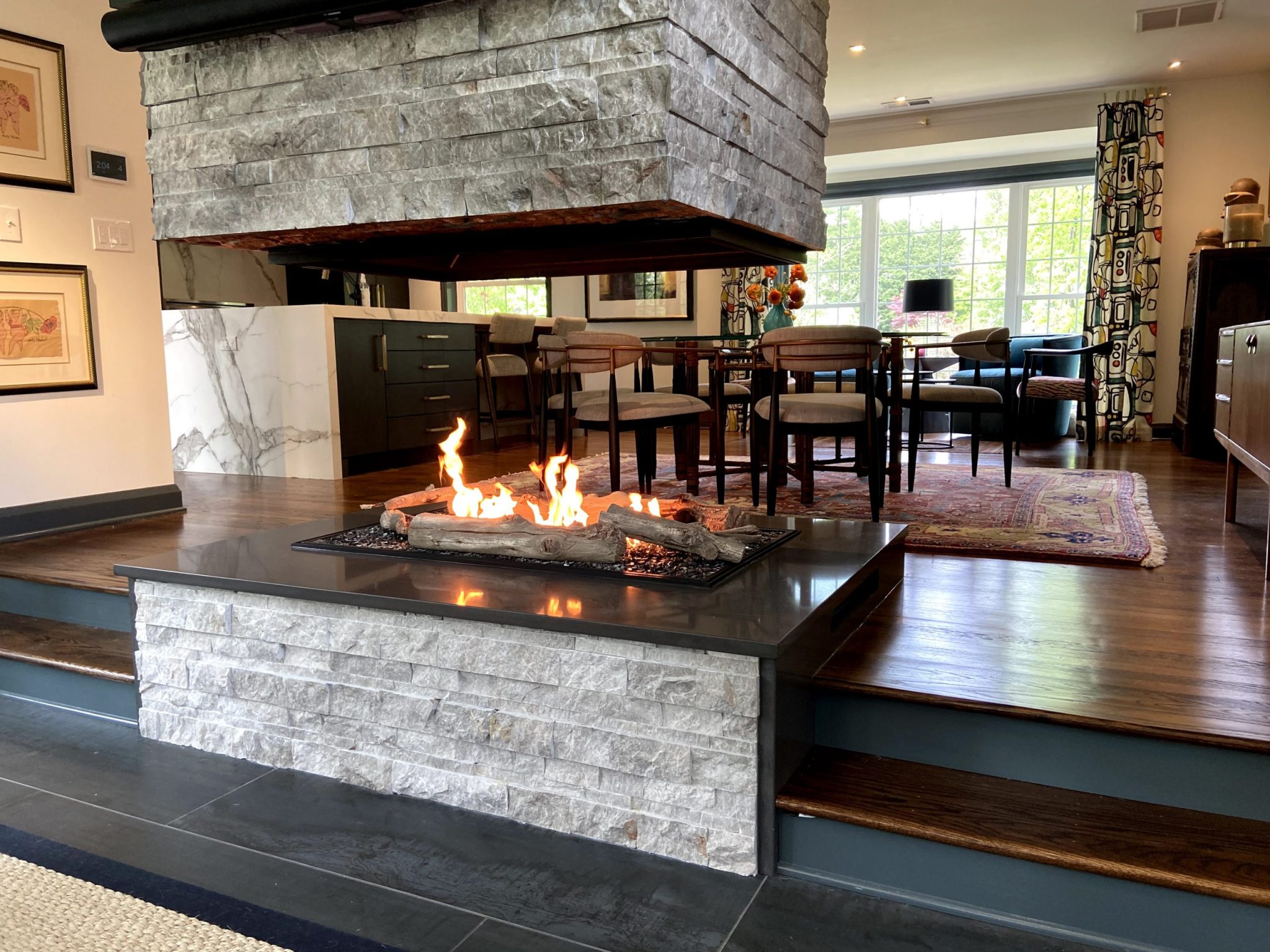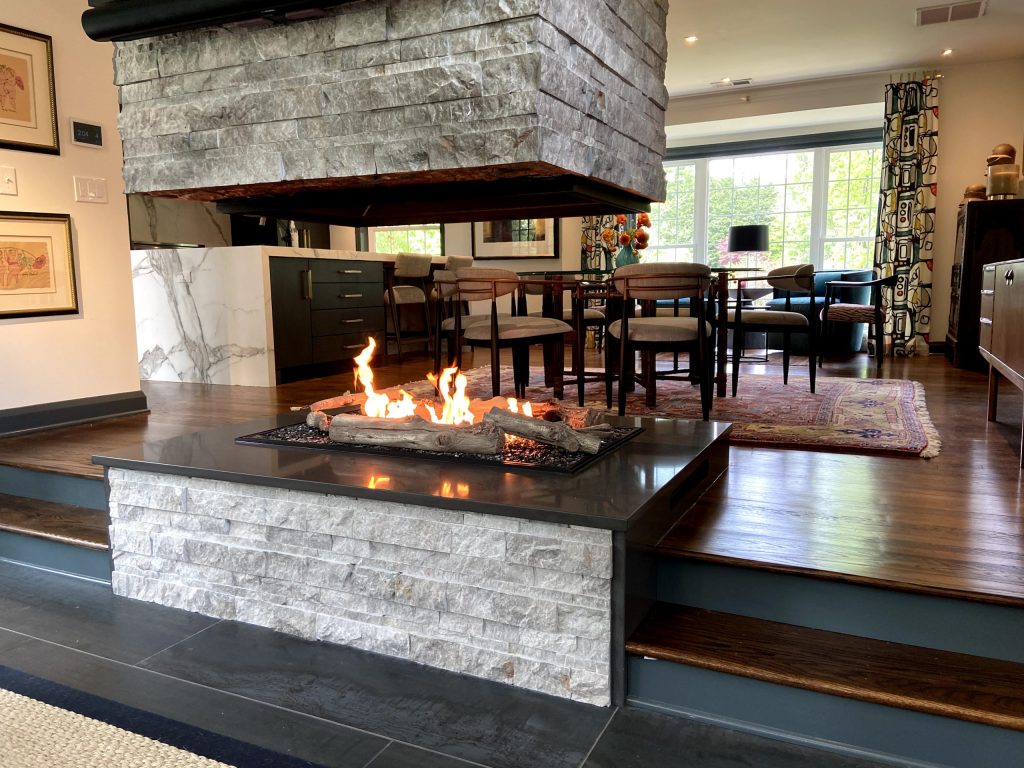 If you're looking for customized gas log options, Acucraft's outdoor fireplaces and wood-burning fireplace options can help you transform your home.
Types Of Gas Log Sets
There are multiple types of gas fireplace log sets that you can choose from. The two most popular include:
Natural gas (NG)
Liquid propane (LP)
Depending on your needs and desires for your fireplace, one option may work better for you than the other. These also can come in the vented or vent-free options that were touched on above.
Natural Gas (NG)
Natural gas fireplaces start when a switch is turned on. This causes the fireplace system to open the damper and engage an exhaust fan. It then ensures there's a positive exhaust of flue gases going through a proven draft system. Only then will the gas valve open, signaling the spark ignition and the flame sensor to provide combustion. The natural gas fireplace log set will spread the flame and make it more full and natural. Natural gas is lighter than propane, and it is generally considered safer and environmentally friendly as well.
Liquid Propane (LP)
Propane tends to be more energy efficient than natural gas but doesn't offer the same environmental assets. Propane is typically delivered to your gas logs through a propane tank, which can lead to higher expenses depending on your location. Many other gas log manufacturers have a hard time delivering a full, lazy, clean flame with propane, but at Acucraft, we have mastered the propane flame.
Acucraft can offer luxury gas fireplaces with either propane or natural gas log sets for your home. 
Styles Of Gas Log Sets
Depending on the style of your home, fireplace, and other aesthetic features, you may choose to have different styles of gas log sets. All of Acucraft's gas log sets are available in single-sided, see-through, or indoor/outdoor styles. We also offer our mammoth-size gas log sets for large gas fireplaces.
Some of the most popular styles of gas logs include:
Weathered oak
Charred oak
Driftwood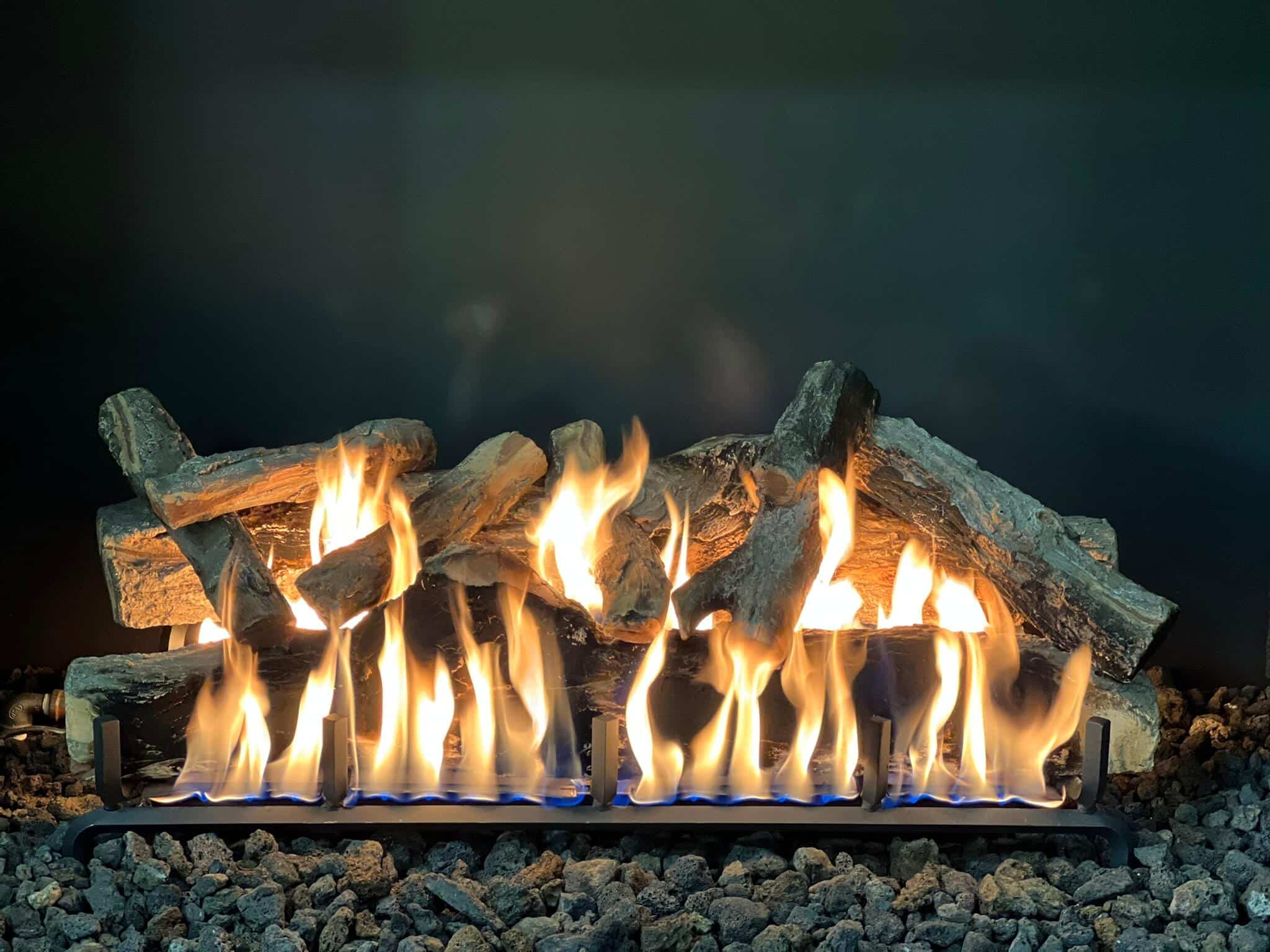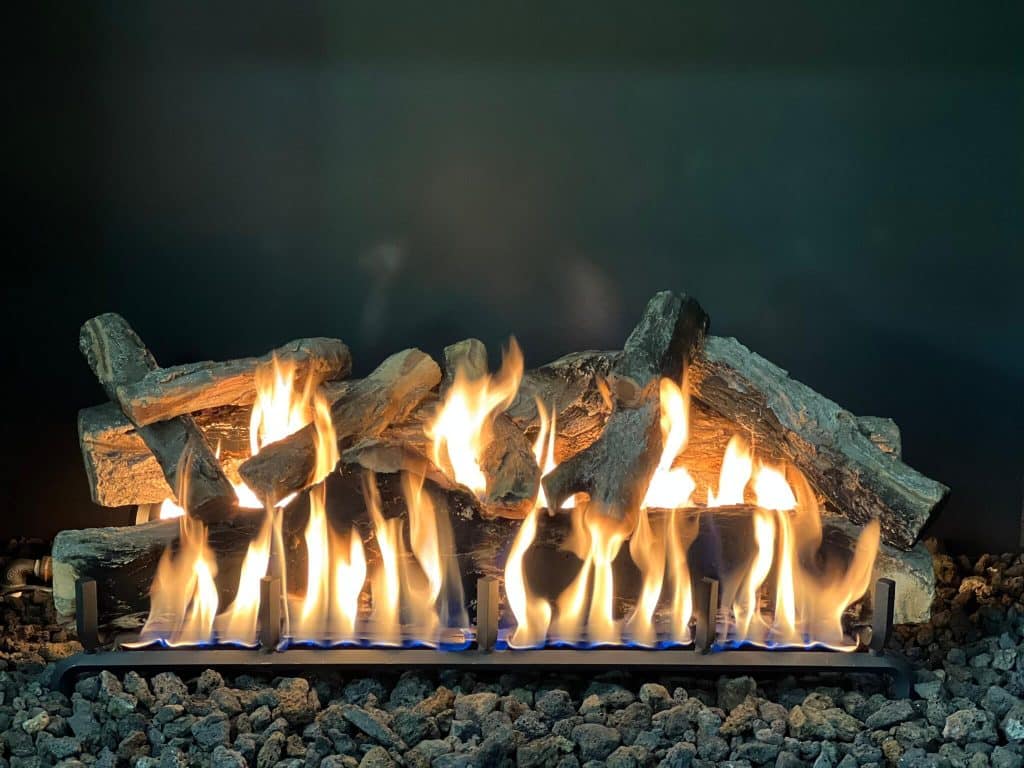 Weathered Oak
Acucraft's weathered oak logs offer a traditional, rustic appearance that is the perfect fit for any space you may have. It looks and feels like someone brought in freshly cut wood for everyone to enjoy the coziness of the fireplace.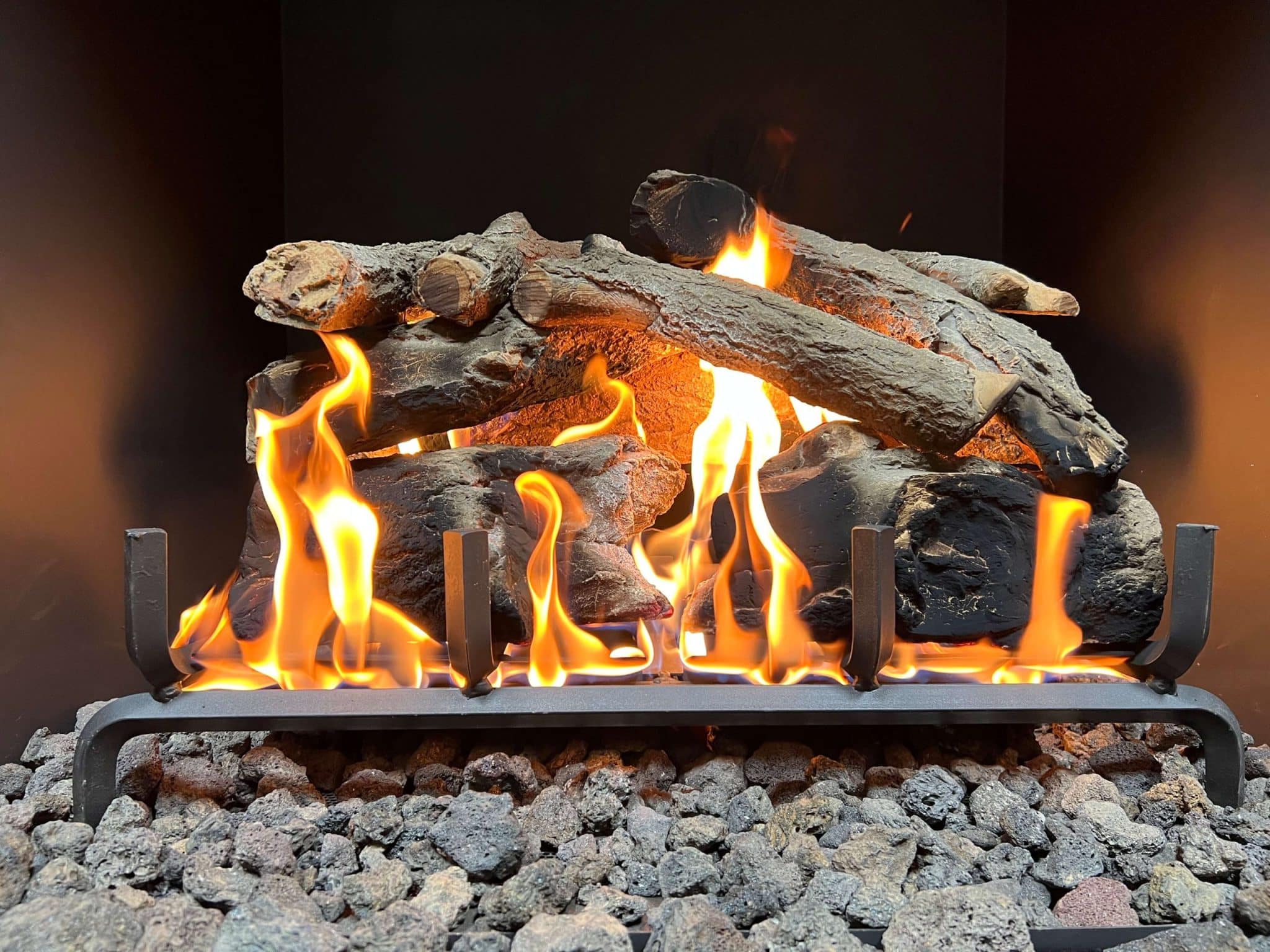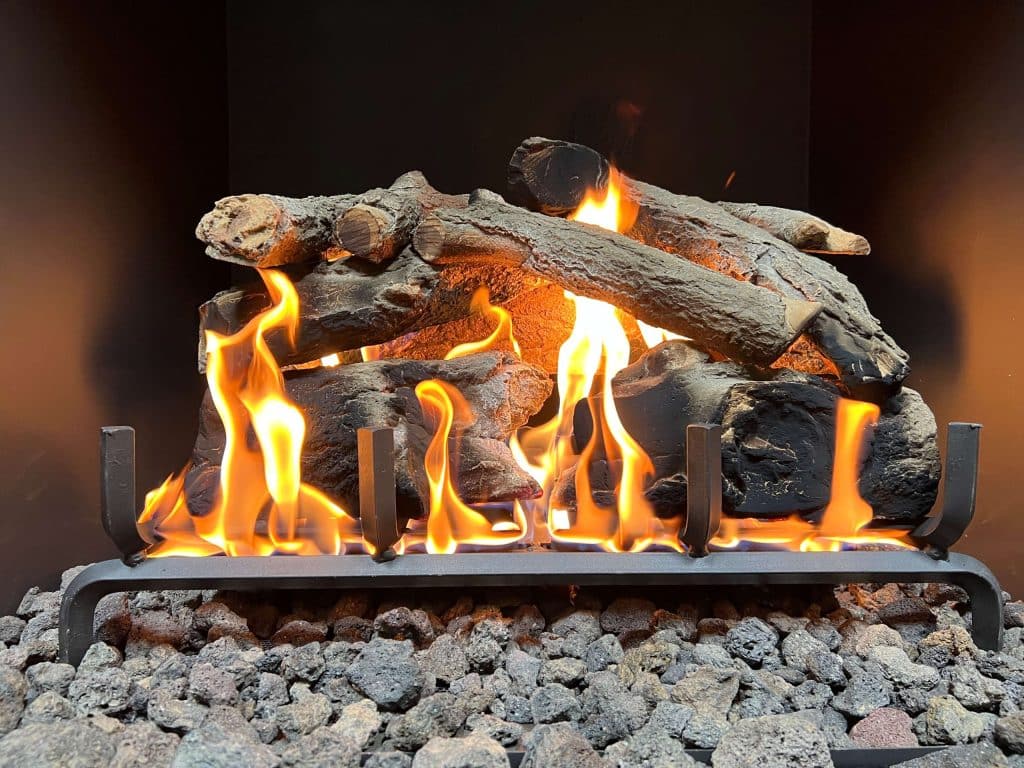 Charred Oak
Charred oak logs offer multiple benefits that can work in any fireplace setting with its large splint front that allows flames to dance between the logs. You will indulge in the exquisite allure of these gas fire logs as it effortlessly transforms any space.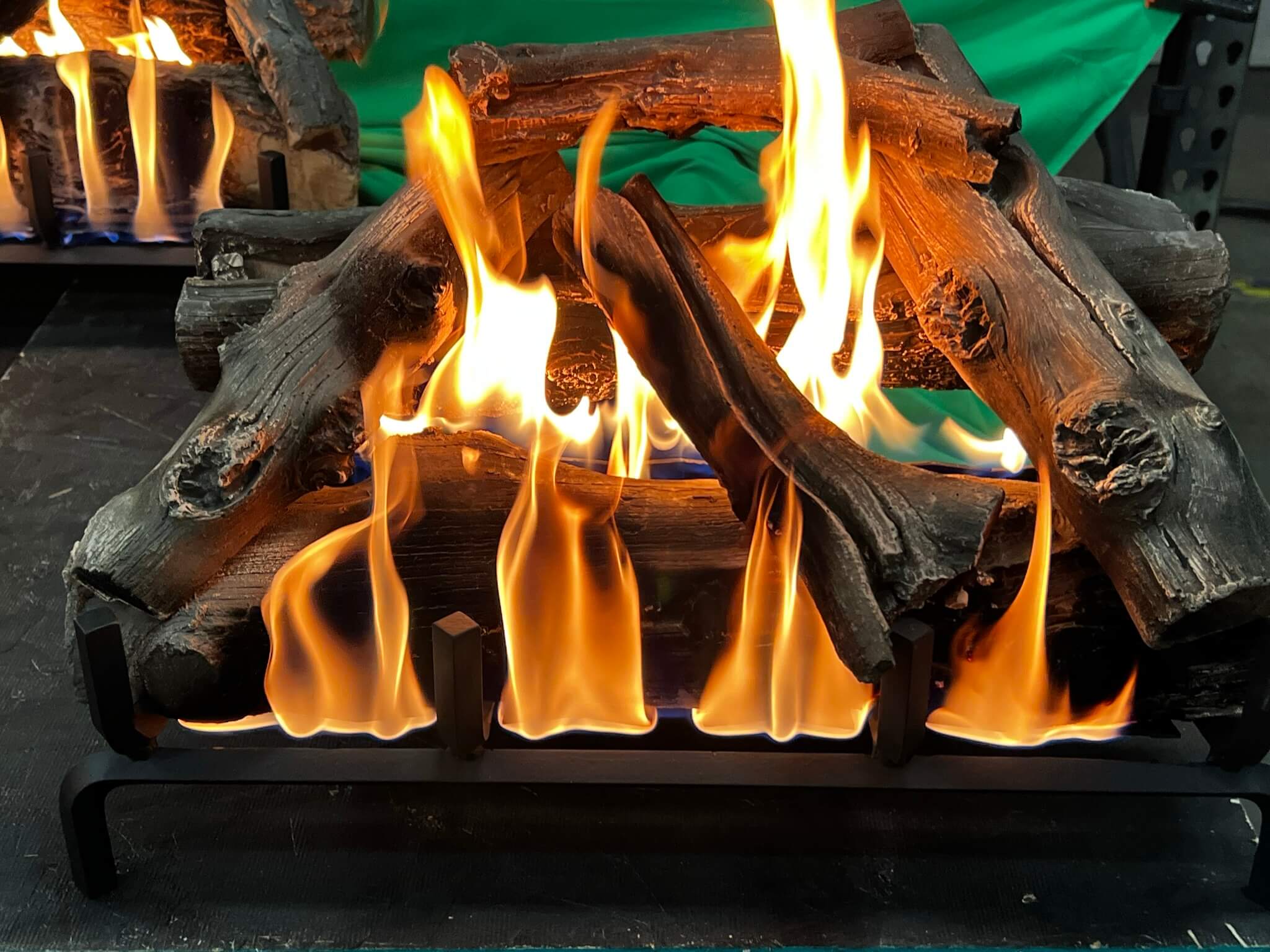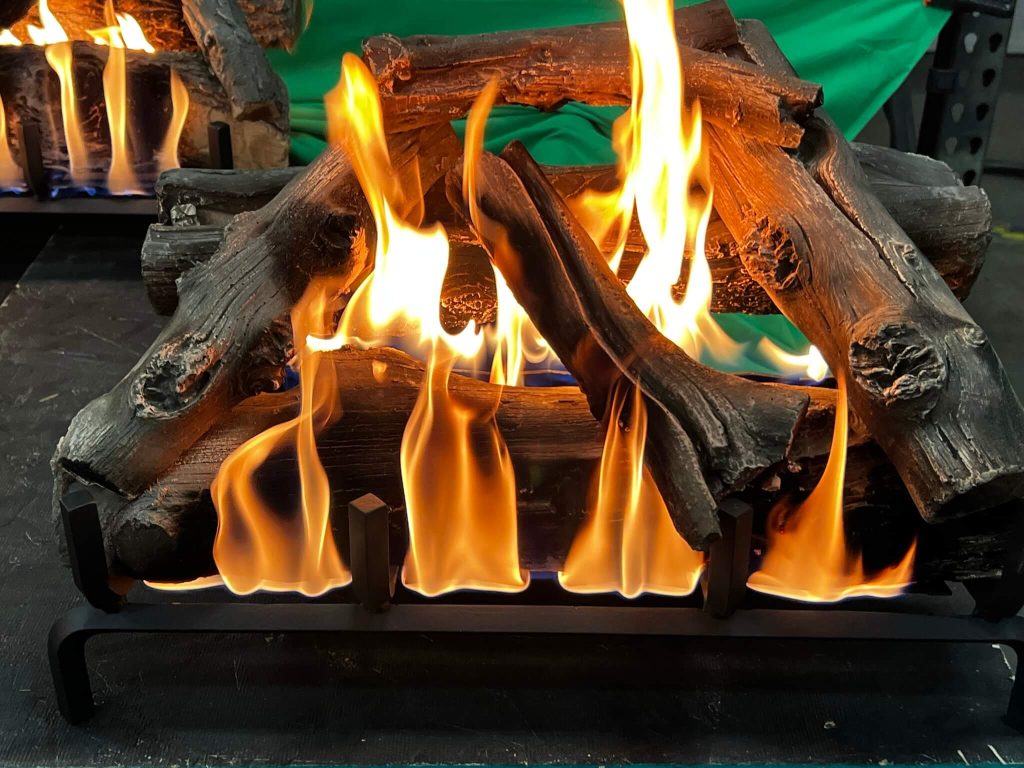 Driftwood
Acucraft's driftwood logs are designed to mimic natural wood that has washed onto the shore or beach. It has a natural, sun-bleached appearance that offers a modern look and feel to a traditional fireplace aesthetic. These driftwood log sets are perfect for several different design accommodations.
Take a look at some of our gas log fireplace sets that we can also start setting up for you. 
What To Consider When Buying a Gas Fireplace Log Set
If you're looking into buying a gas fireplace log set, there are multiple considerations you should take into account first. Despite the many benefits that gas log sets offer, it's still imperative to do your research first. For example, some log sets come with the fireplace itself, whereas others you may have to find afterward.
Depending on your needs, here are some considerations to look into when buying gas fire logs:
Vented or vent-free: Depending on the ventilation system you have for your fireplace, vented gas logs or vent-free log sets may work better for your needs.
Where to get them: Acucraft offers gas log sets with our gas fireplaces, but not every supplier offers this.
Ignition options: Most commonly, your log set will be implemented with a light switch that should be easily accessible.
Fuel type: Depending on how your house or business is powered, you may need to look into which fuel type is best for your space.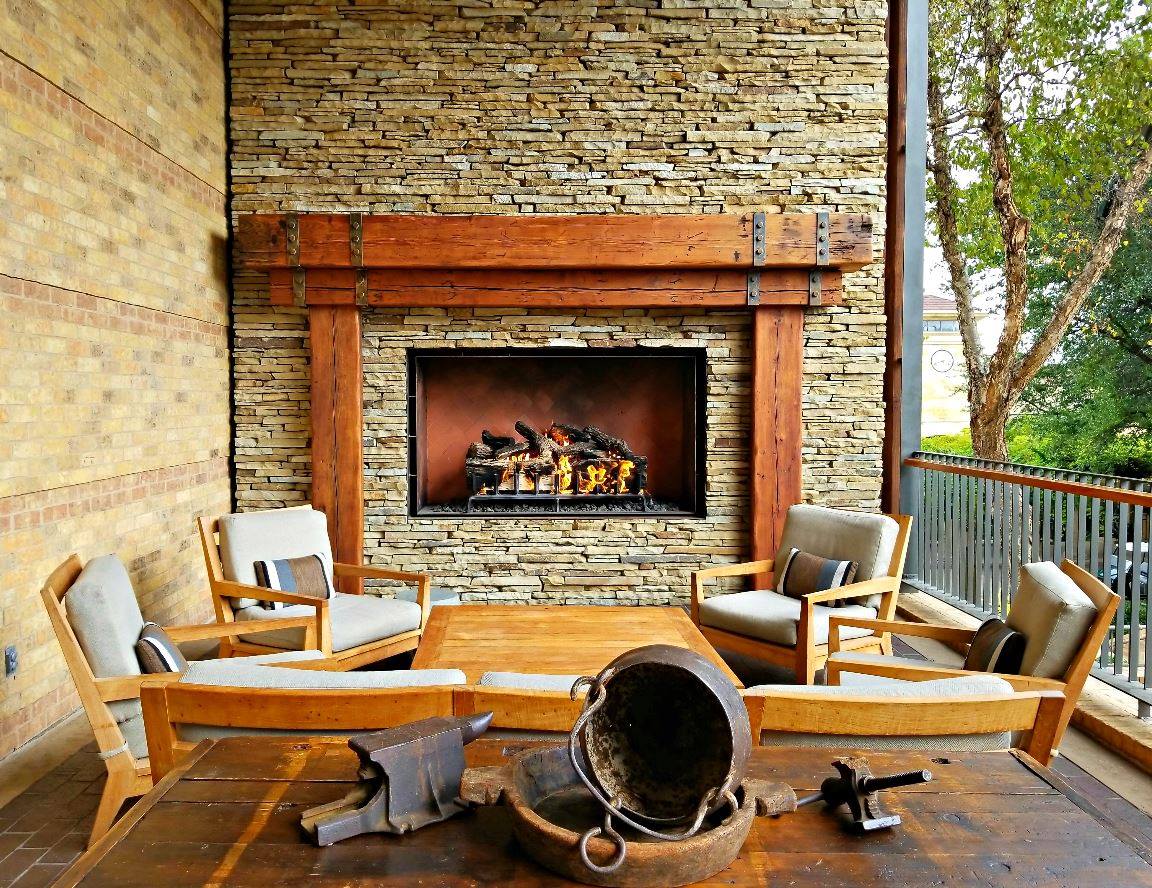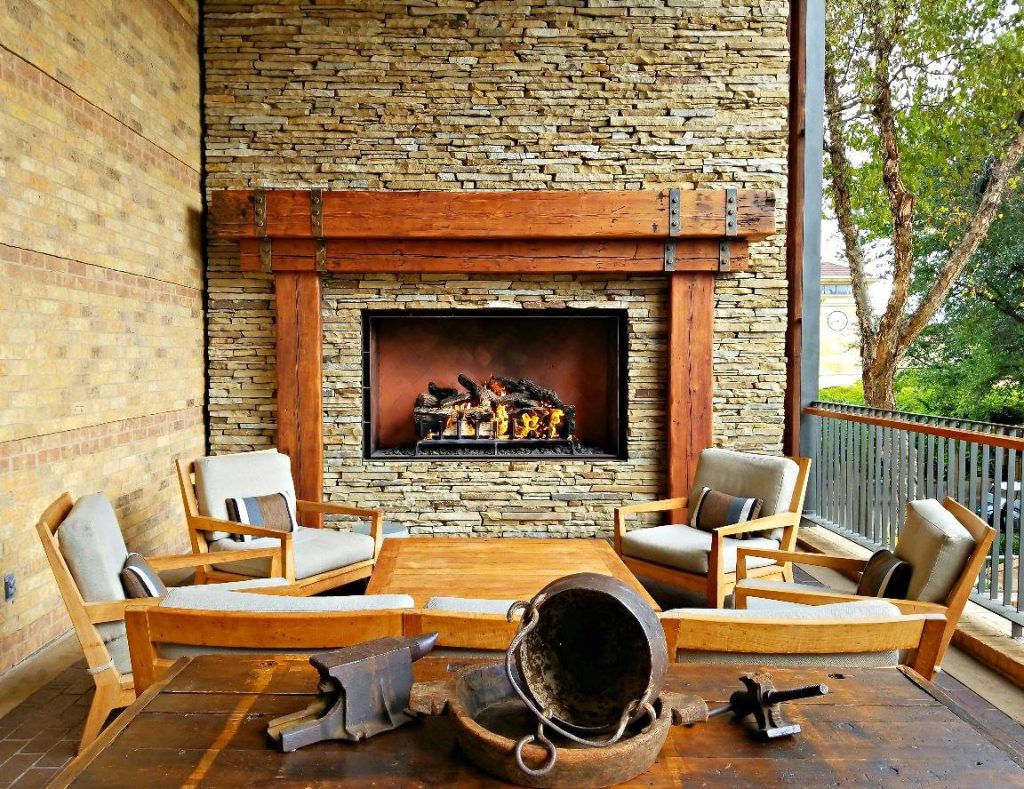 Explore Acucraft's Gas Fireplaces With Gas Logs
If you're looking to find an aesthetic and customized fireplace for your home or business, Acucraft is here to help. We can work alongside you to craft the perfect fireplace for your space's needs, whether you want a gas fireplace or an outdoor fireplace.
Our gas fireplace options come with the option of gas fire log sets. Get in touch with Acucraft today to start planning your gas fireplace design. Our fireplace experts are here to work with you every step of the way.