Why a Timeless Gas Fireplace is Perfect for Your Home Renovation
Learn why Sarah, and her husband Drew, chose an Acucraft gas fireplace for their home renovation project.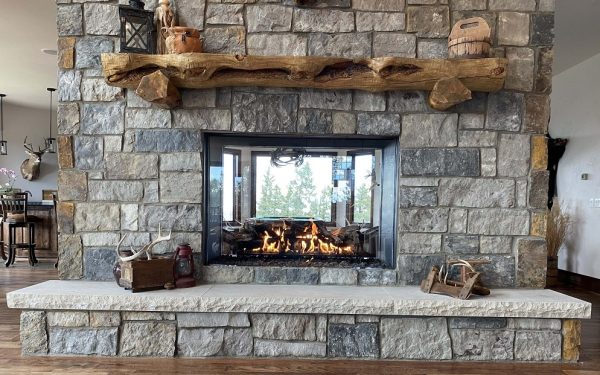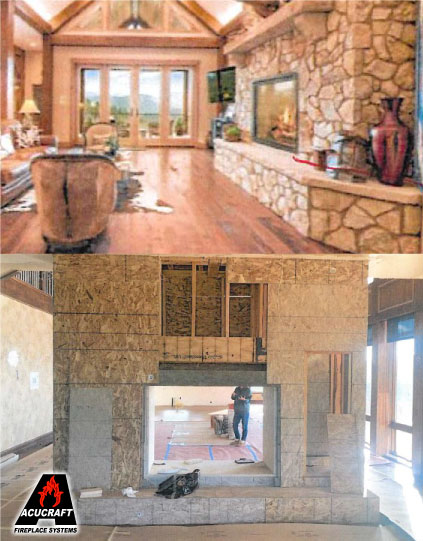 The Gas Fireplace Makeover
Sarah came to Acucraft looking for a "…gas see through fireplace in a more traditional style that has a viewing area that is at least 45-50 inches wide or larger."
The Problem
She was in the midst of remodeling a home and had already ordered a Heat & Glo fireplace from a local company for her project but realized it was far too small for her space. Her local fireplace dealer informed her that there was no way she could find a custom fireplace because they wouldn't be certified.
The Solution
Fortunately, Sarah didn't give up her search and didn't take "no" for an answer. Instead, she found Acucraft, where We Find Yes. And, with our 3rd Party Internal Test Lab we can test and certify gas and wood fireplaces to ANSI and UL-Standards.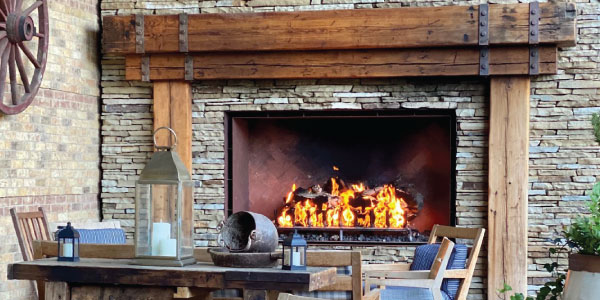 Sarah worked hand-in-hand with Fireplace Advisor, Mark Kennedy to determine whether a linear fireplace or a traditional fireplace would be best suited for her space. After looking through options she decided on a frameless, traditional firebox with gas logset.
Features & Benefits of a Timeless Gas Fireplace
Tallest, Fullest Flames on the Market
Clean, Frameless Design
Unique Sizes and Styles for Residential & Commercial Spaces
Flexible Installation
Request a copy of our Timeless Gas Fireplace Brochure for more details!
Selecting a Gas Logset Burner for a Gas Fireplace
Sarah wanted to ensure that her fireplace could be a gathering space for her home.  Fortunately for her, Acucraft's custom logset burners were designed with a Flame-First approach. Instead of trying to find the perfect amount of BTUs or the overall size of the burner itself, we focus on creating the perfect flames. We hear our customers constantly gripe about tiny, matchstick flames from our competitors. So, when it's comes to flames, we believe in going BIG. Our Design Engineers spent months perfecting their design. Introducing perfectly full, tall, lazy flames that you'd find in a classic wood-burning fireplace.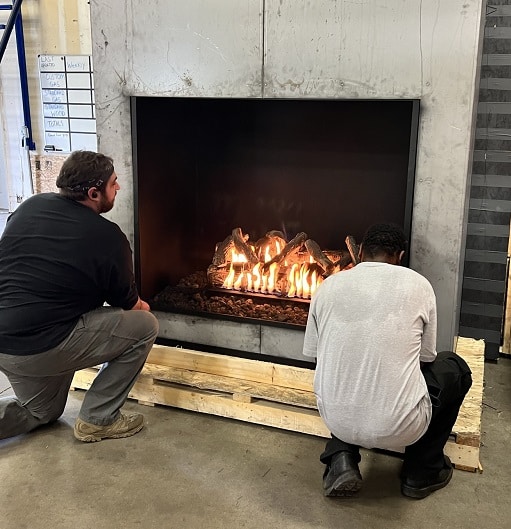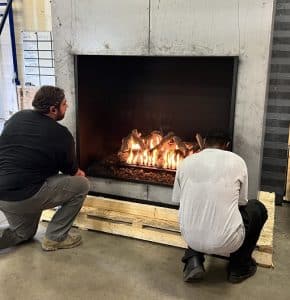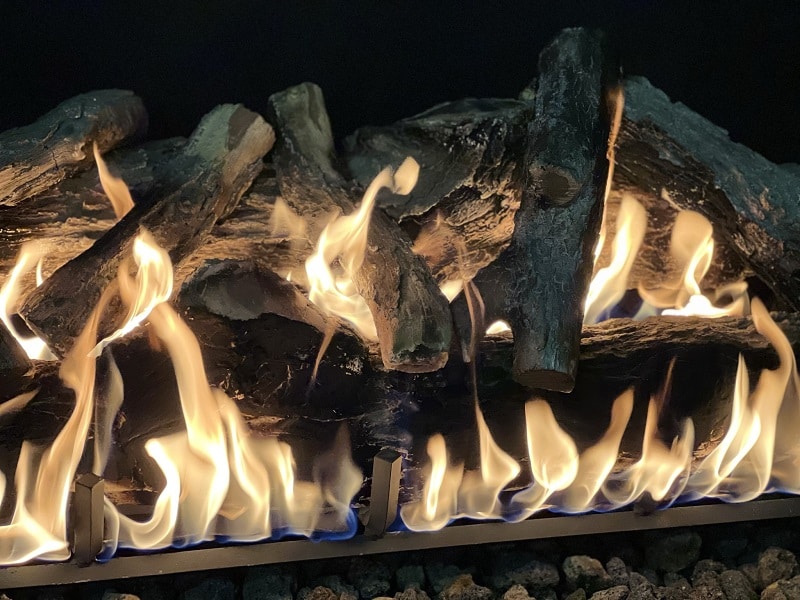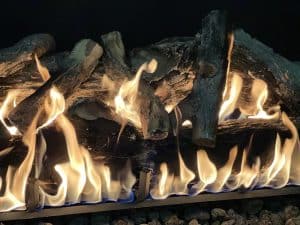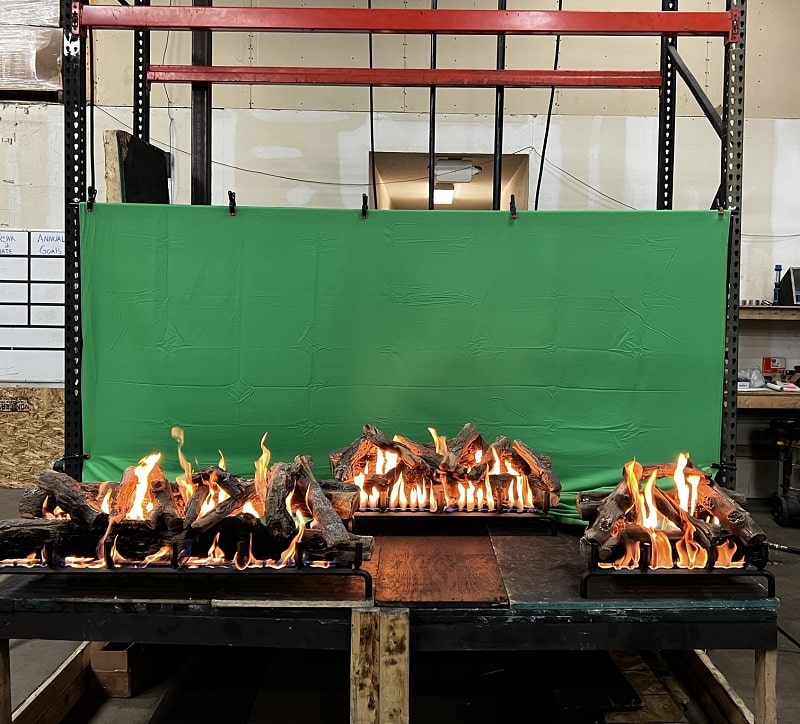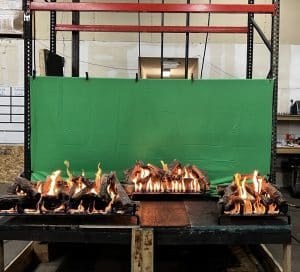 The Dream Fireplace for this Modern Home Remodel.
Acucraft's Team put the final touches on Sarah and Drew's Timeless Gas Fireplace and off to production it went to be hand-made by our expert craftsmen. Once their fireplace was tested and certified in our 3rd Party Test Lab, it was ready to make it's way to Colorado and it's forever home. After installation, an Acucraft Field Technician was on-site to calibrate their fireplace and ensure that everything was operating safely.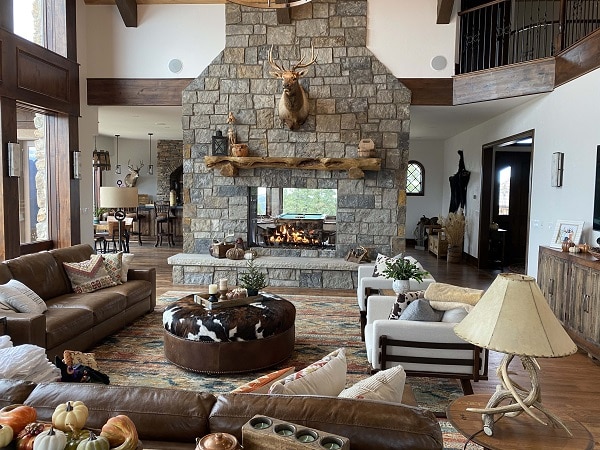 It was a pleasure working with Drew and Sarah on a gas fireplace with logs for their home remodel. We wish them a lifetime of happy burning!
Find Your Perfect Fireplace for Your Home Renovation or Remodel from Acucraft
Whether you're building a new construction home or doing a complete renovation, Acucraft's Team of fireplace experts are here to help you find the perfect fireplace for your space. The possibilities are endless when you're at Acucraft. From custom-built fireplaces to unique pre-fabricated fireplaces, we've got you covered. At Acucraft we manufacture the highest quality luxury fireplaces on the market. Browse our photo gallery and collection of living room fireplace design ideas, or contact one of our fireplace experts to start designing your dream fireplace today.