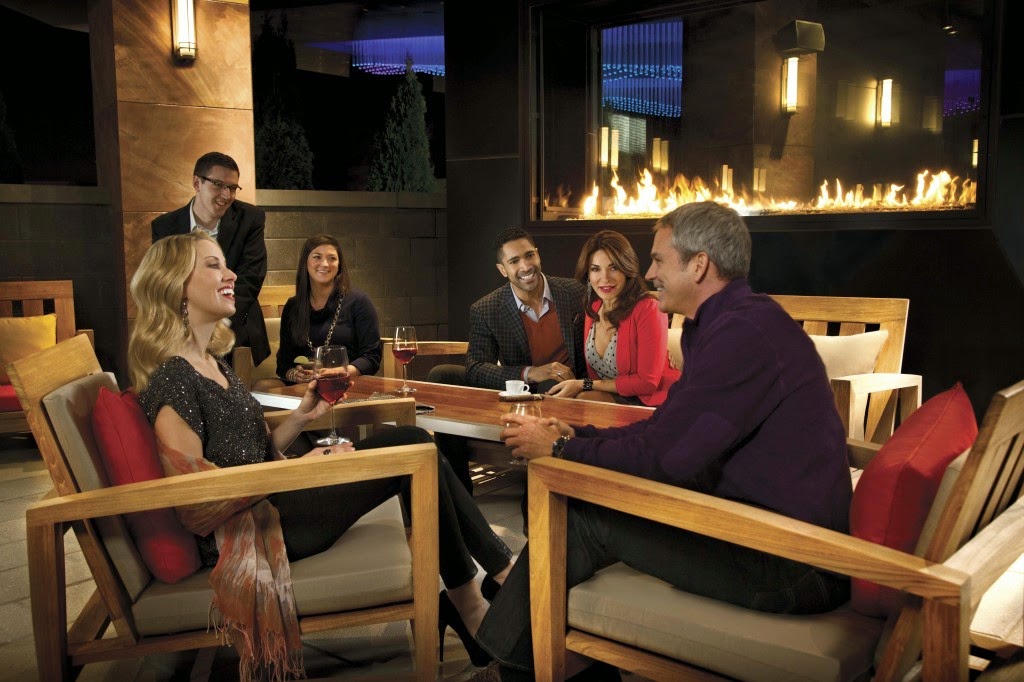 By working with a custom fireplace manufacturer, you have the luxury of creating fireplaces of any size – from small fireplaces for lofts or patios, to very a large fireplace that provides a focal point for great rooms or lobbies. Acucraft has had the opportunity to work on several projects that called for us to build some pretty big (okay, huge!) fireplaces:
Large Wood Fireplaces
A super-sized wood burning fireplace is the perfect way to ground a large gathering space. This custom 4-sided design at The Hermitage Club in West Dover, VT, is our largest wood fireplace yet, measuring 630 cubic feet and offering 75 sq. ft. of viewing area. (View more details on this project here.)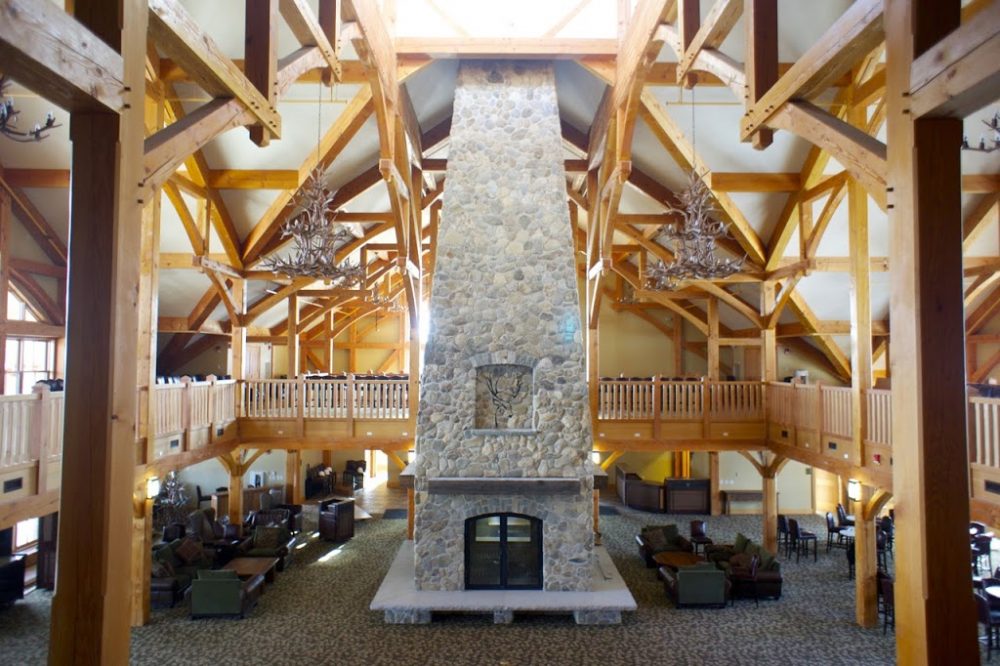 Large Gas Fireplaces
Big gas fireplaces also make a big impact. A remote-controlled 4-sided fireplace like the one featured below offers a big views of the tallest flames in the industry from all four sides. No matter where you're standing, you'll be impressed by this design.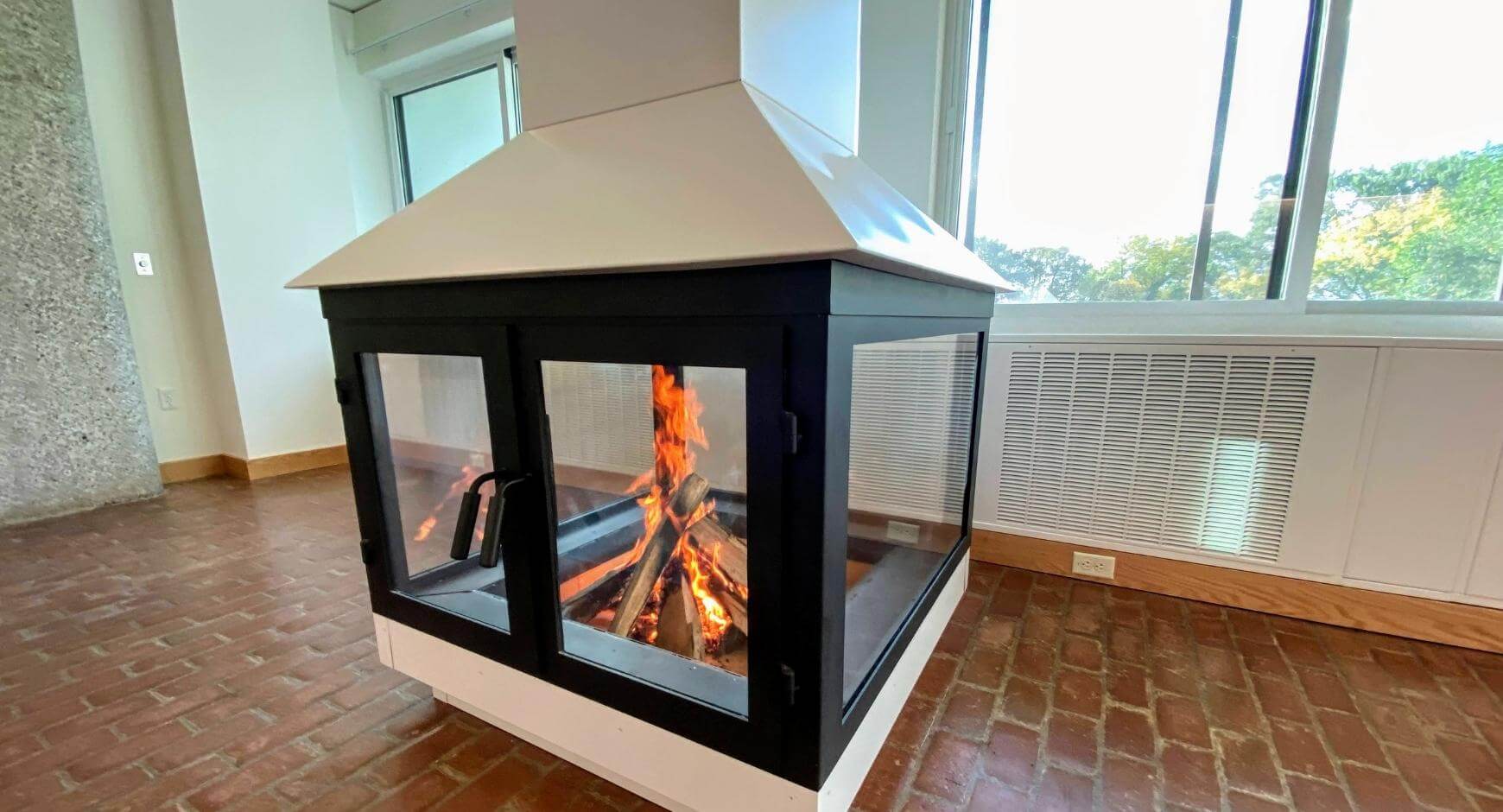 With mindful design and planning, linear gas fireplaces can also be stacked or installed side-by-side to give a breathtaking "wall of fire" effect, like this project at the Grand Hyatt in Denver, CO.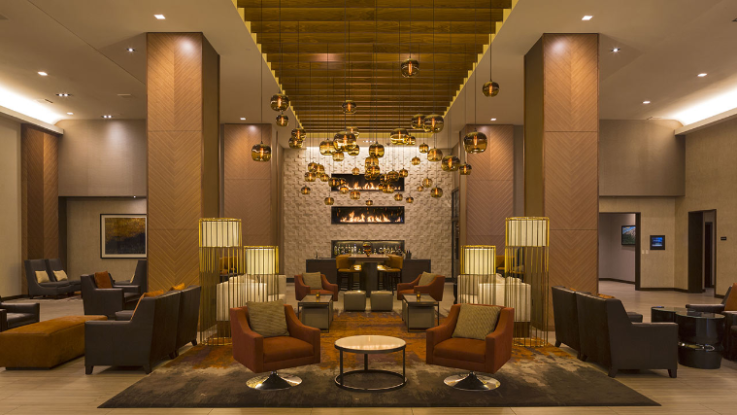 Planning for a Big Fireplace
If you're interested in adding a large fireplace to an upcoming residential or commercial project, connect with our Fireplace Advisors today. We'll walk you through our collaborative design process, discuss the estimated project cost and requirements, and guide you step-by-step to build a grand fireplace that fits your unique needs.