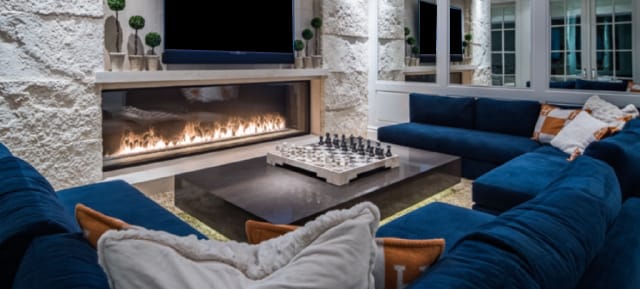 The Signature Series is a linear gas fireplace that is the first fireplace with the option of glass that can be added or removed. This fireplace series comes in many sizes and styles and has more to offer than meets the eye. Learn more about this versatile and modern fireplace design!
10 Minute Conversion Kits
Acucraft offers Conversion Kits for all Signature Fireplaces. These unique kits allow you to easily switch between an open with no glass and sealed with glass fireplace within 10 minutes! The 10 Minute Conversion Kit is unique to the Signature Series.
Having a get-together with small children or pets? Convert your open fireplace to a sealed fireplace complete with glass cooling before your guests arrive! Want to create a romantic atmosphere for a special occasion? Convert your sealed fireplace to open in minutes! Ask your Fireplace Advisor for more information.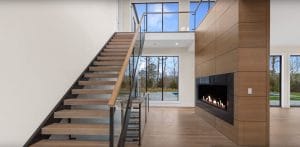 Signature Series 6′ SS Sealed with Glass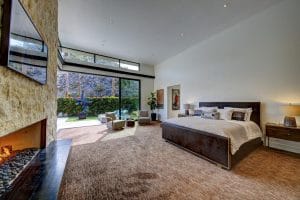 Signature Series 7′ SS Open with Fire Screen 
Sizes & Styles
Acucraft is known for creating commercial-grade fireplaces that are built to impress and last a lifetime. After years of experience and thousands of different fireplaces, Acucraft has created the ultimate linear fireplace series. The Signature Series is available in all the popular sizes and styles that you love.

Sizes: 4′, 5′, 6′, 7′, & 8′ Wide Viewing Areas' 20″ Tall Viewing Area
Styles: Single-Sided, See-Through, Indoor/Outdoor
Viewing Area Options: Sealed with Glass' Open with no Glass
Conversion Kits Available: 10 Minute Conversion Kits Allow you to Switch Between Sealed and Open Viewing Areas in Minutes
The Signature Series Difference
This cutting-edge fireplace series offers you the ability to create a fireplace that mirrors your style, your personality, and your needs. No matter what room your fireplace will be in, you can be assured that the revolutionary design will fit seamlessly in your space:
No Unsightly Vents or Access Panels in Sight!
Guaranteed the Tallest, Fullest Flames on the Market!
Radiant Heat & Ambiance!
Frameless Finish
Intake Location Options for Easy Installation!
No Special Framing Required; Use Wood Framing!
Zero-Clearance: Place on ANY Non-Combustible Surface!
Firebox Ships in One, Solid Piece!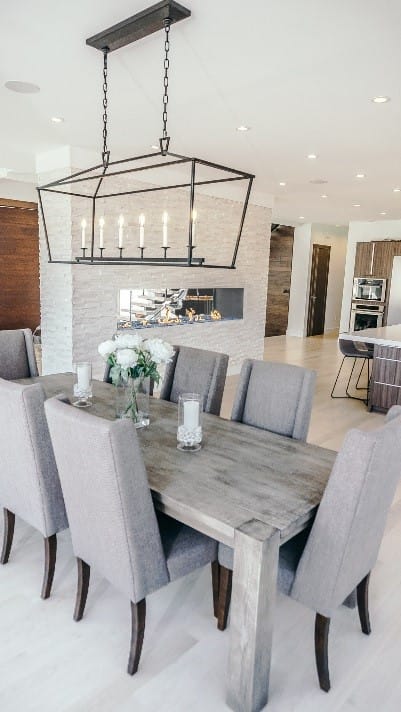 Media & Interior Options
Whether your style is modern, contemporary, or even rustic, a Signature Series fireplace can be customized to match your already existing décor. Here are some ideas to get you started!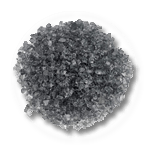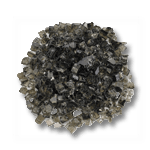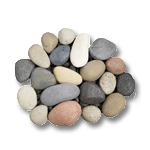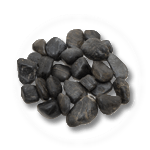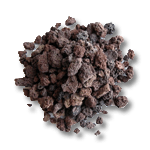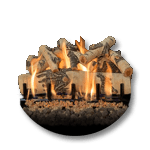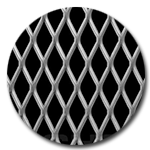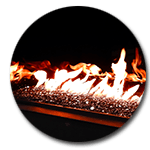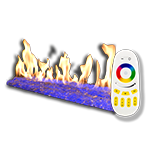 Modern
River Rock Combined with Black Reflective Porcelain Panels: River Rock offers a relaxing atmosphere and the Panels reflect the dancing flames creating a unique and luxurious ambiance.
Contemporary
White Glass Media Combined with LED Lighting with Remote: LED Lighting is technology for those seeking a more interesting and exciting space. Choose your favorite colors and watch the bright lights bounce off the White Glass.
Rustic
Lava Rock, Log Set, and Mesh Interior: Lava Rock combined with Acucraft's Custom Drift Wood Log Set, made especially for the Signature Series, creates a homey feel that is perfect for rustically decorated homes. And with Acucraft's unique Mesh Interior option, you can finish the inside of the firebox with any fire-safe material you'd like, ensuring that it will match your home's design.