March 8, 2023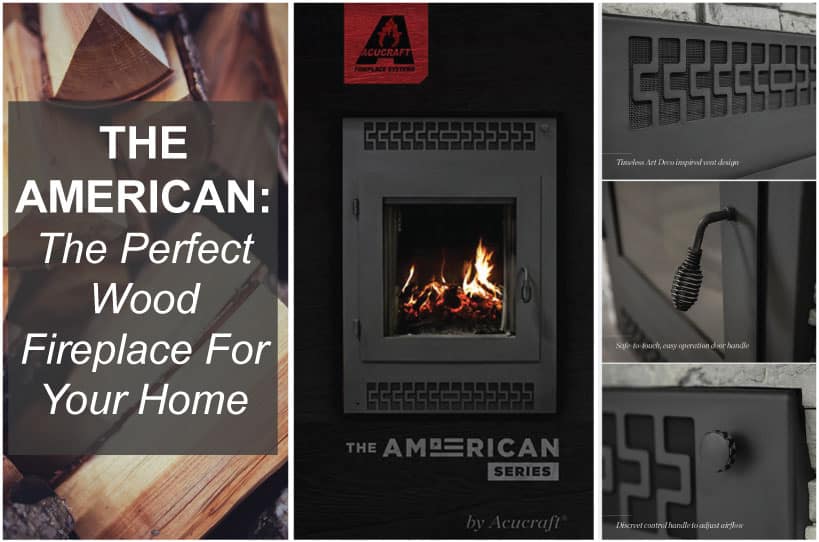 5 Reasons Why The AMERICAN Wood Fireplace is Perfect for Your Home
We are proud to introduce the all-new American Series – a revolutionary wood burning fireplace that redefines the strength, warmth, and beauty of fire.
The attraction and warmth of a wood burning fireplace is an indelible part of the fabric of America. Through its strength, allure, and mesmerizing dance, fire has provided solace, comfort, and a place for friends and family to gather for generations. Let the rich heritage of The American Series define every moment.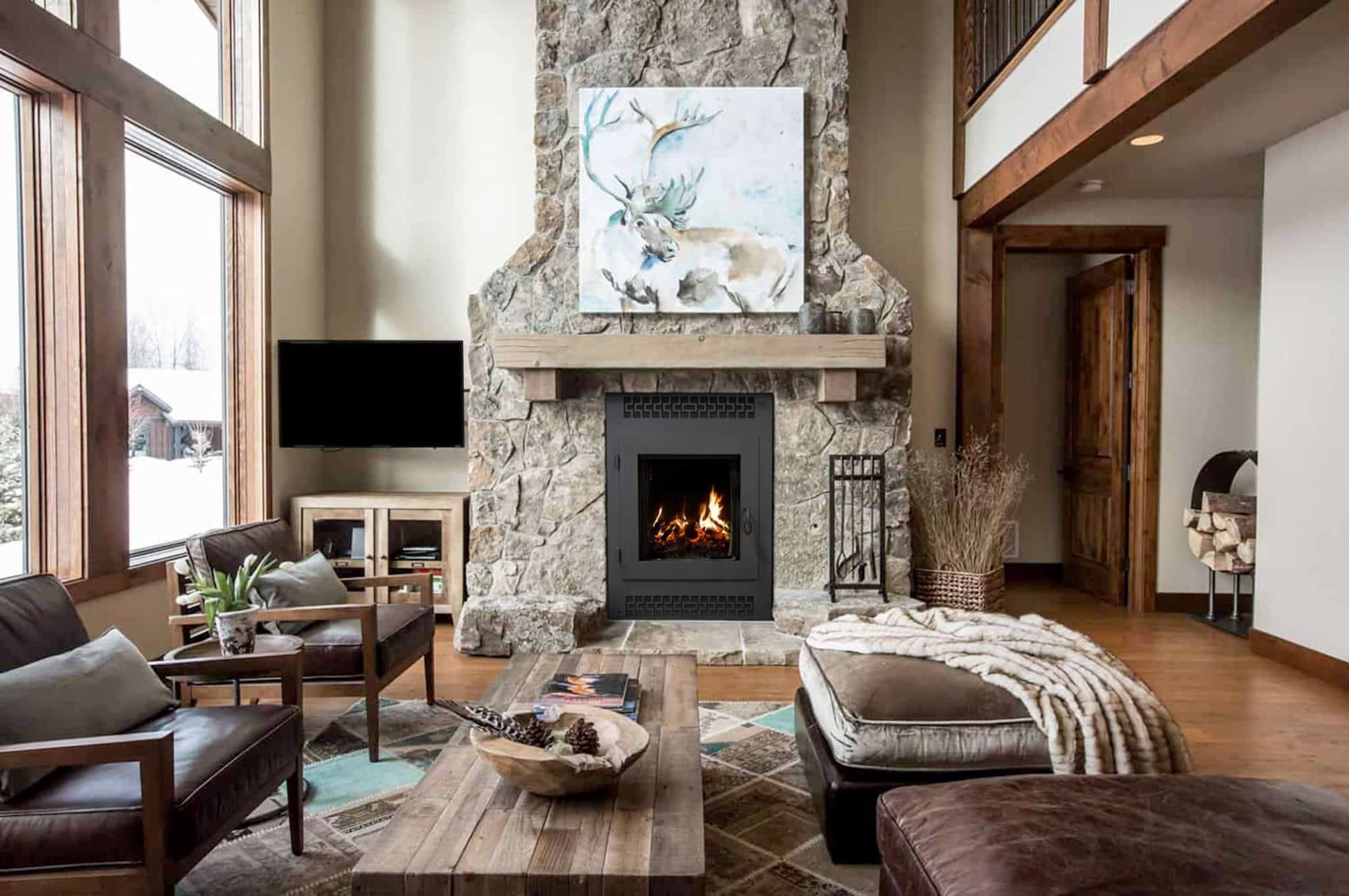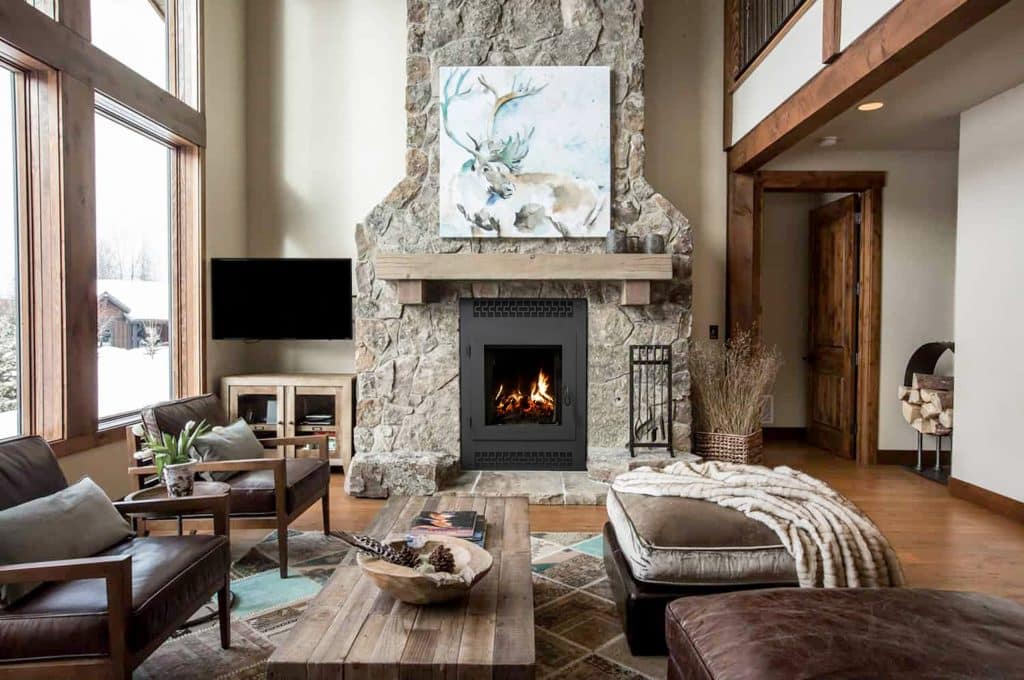 5 Reasons to Choose The American Wood Fireplace
The American Series re-imagines the traditional wood burning fireplace with its tall viewing area, long burn time, versatility, flexible installation, and unmatched quality. Whether you're building the home of your dreams, remodeling your existing home, or looking for the perfect ambiance for your cabin hideaway, an American wood fireplace is a superior, cost-effective option.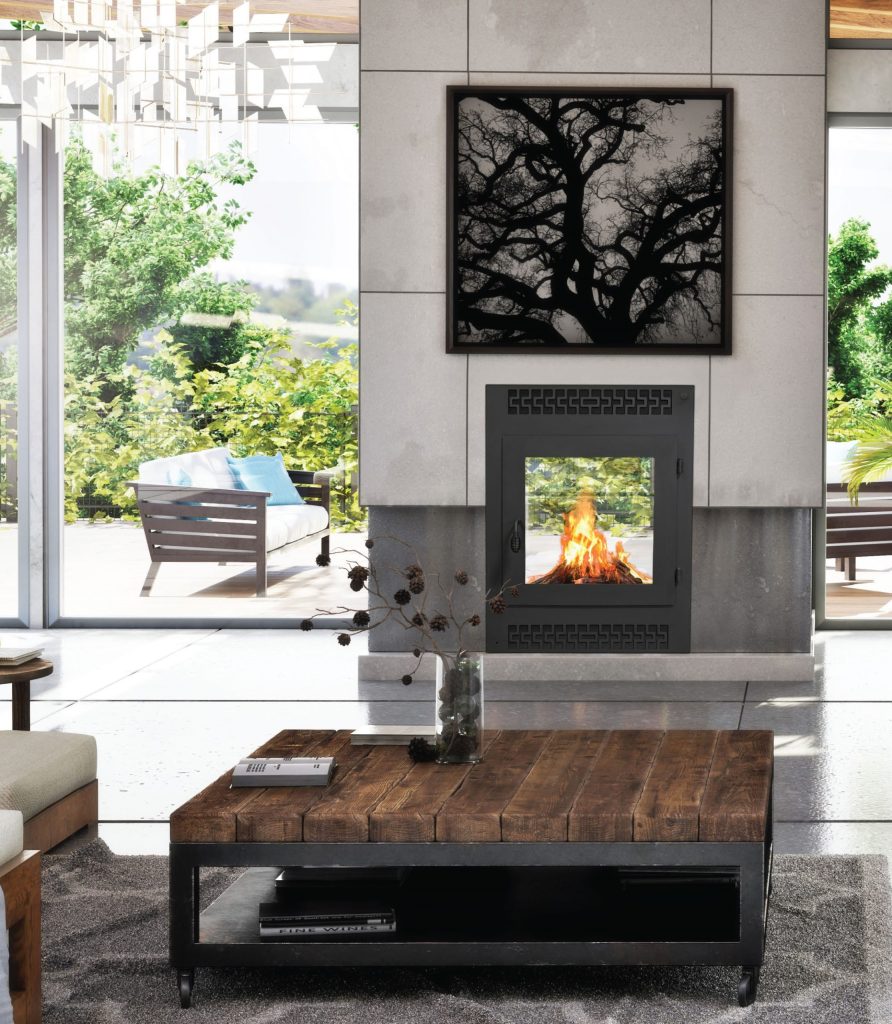 Tall Fireplace Viewing Area
The American wood fireplace features a stunningly tall design, providing an unobstructed view of the flames as they dance with rhythmic precision inside your firebox. The American fireplace combines a timeless look and clean structured lines, making it ideal for any traditional or modern aesthetic.
The Details:
20″W x 21″H Viewing Area
Single Door(s): 27″W x 28″H
Reversible swing door with left or right hand operation
Single-Sided or Indoor/Outdoor (See Through ) styles
Longest Wood Burn Time
The captivating sound, look, and feel of a natural wood fire is brought to the forefront with the American Wood Burning Fireplace. Using 100% outside air for combustion, you gain complete control over the long, extended burn time of your fire. With its expansive viewing area, this wood fireplace allows you to have either a traditional, horizontal log stack up to 22″ inches in length or a more campfire style log stack up to 26″ in height. Remember to always follow our wood fireplace best practices for a safe and efficient burn.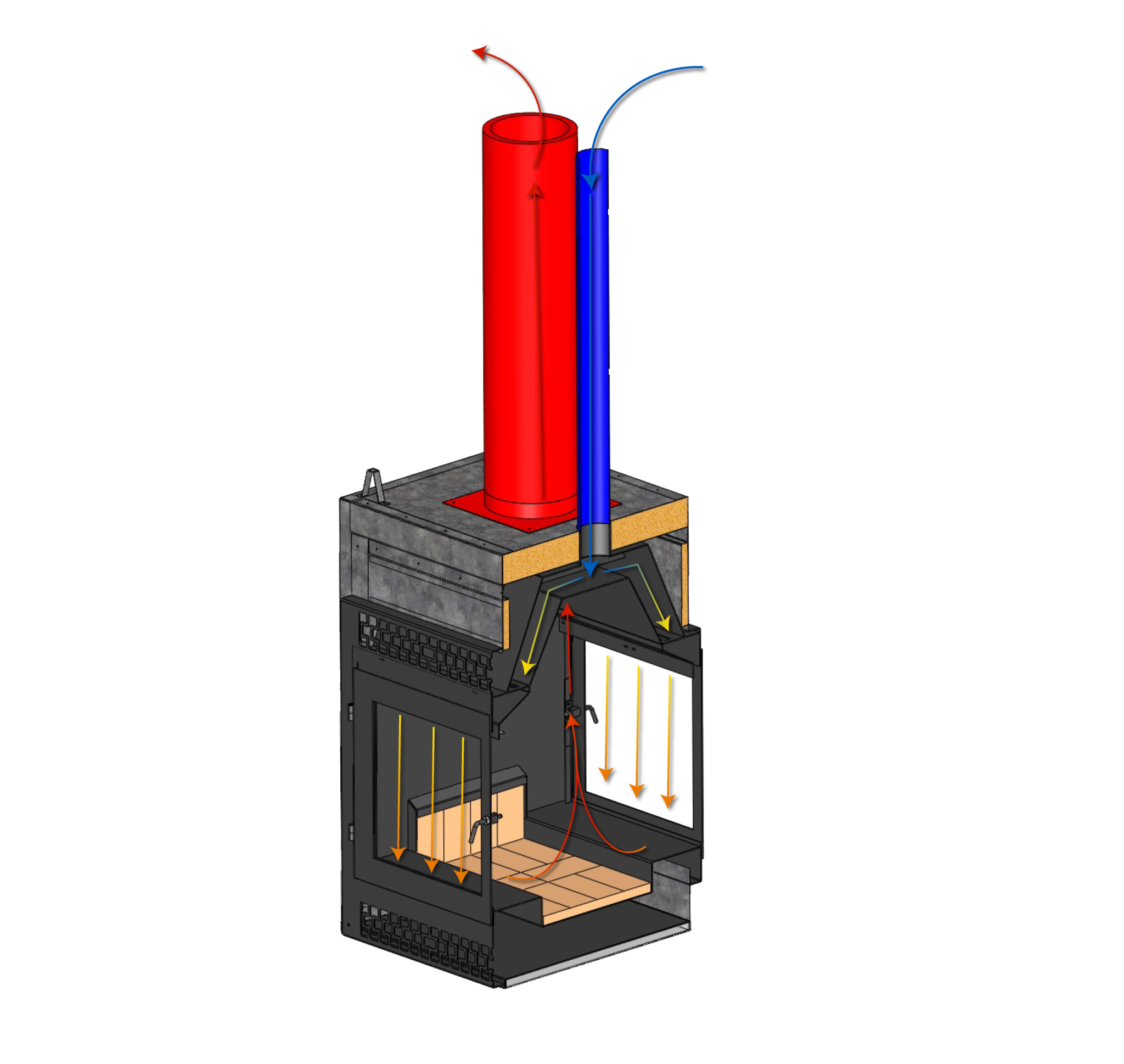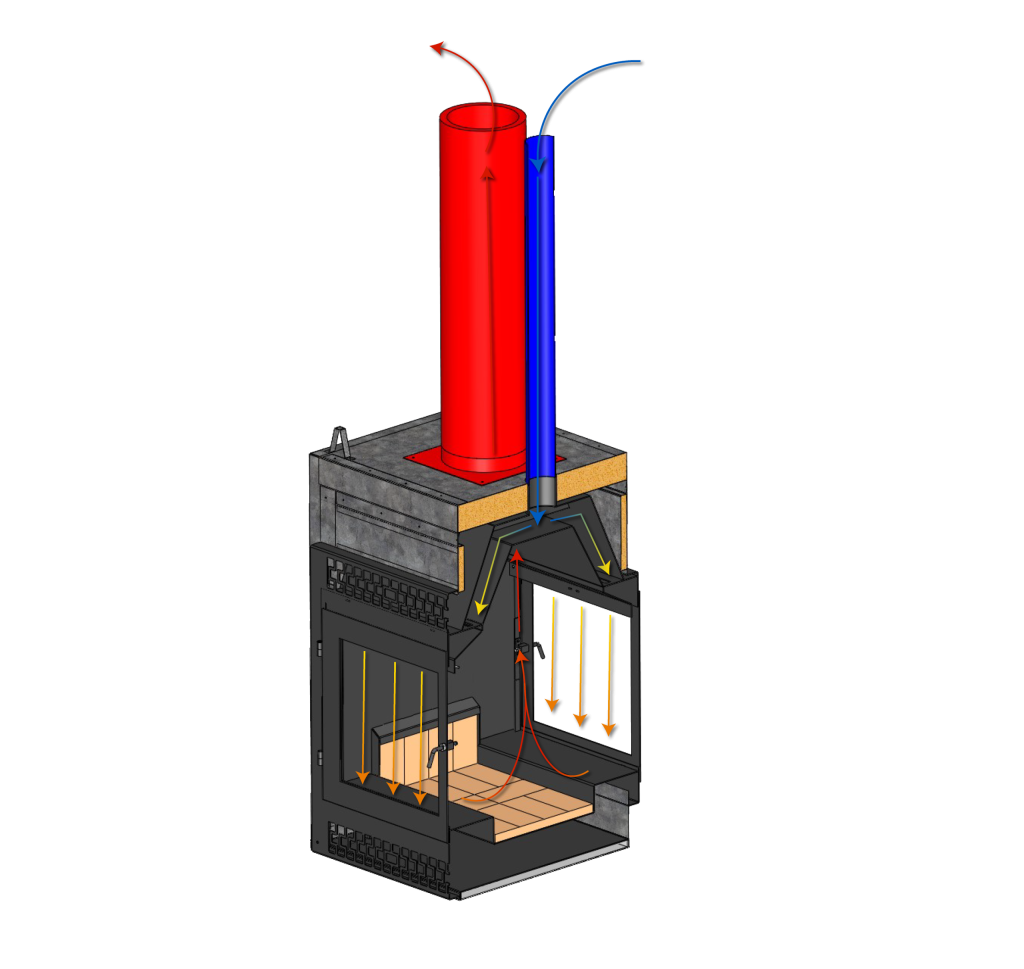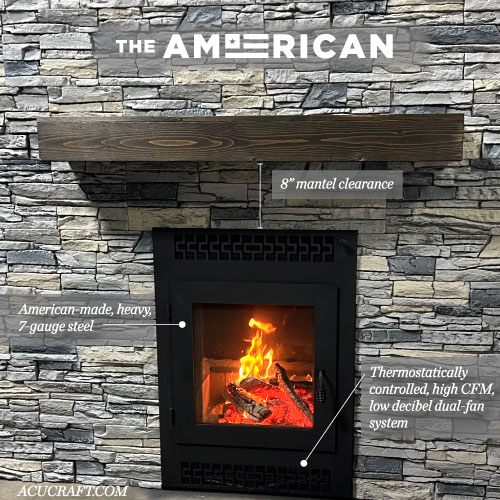 Versatile Fireplace Features
The American series was inspired by Acucraft customers, architectural partners, and the iconic look of a traditional open-hearth fireplace. The result is a fireplace that combines a timeless look, clean structural lines, and robust fixtures on the outside with modern innovation and the most advanced control and firebox performance on the inside.
American Fireplace Features & Benefits:
Clean, tall, unobstructed viewing area
Operate with the door closed for maximum performance
Operate with the door open, or fully removed for an open-hearth feel
Includes cascade coil, curtain fire screen
First ever reversible door system for right or left hand operation
Thermostatically controlled, highest CFM, lowest decibel dual-fan system
8″ mantel clearance
Flexible Fireplace Installation
Fits within a 60″ chase
Perfect for new home construction or remodels
8″ Class A Insulated Flue System for our single-sided model
10″ Class A Insulated Flue System for our indoor / outdoor (see-through) model
5″ Combustion Air Intake
Install as left or right hand door operation
Single air control
Oversized spring handle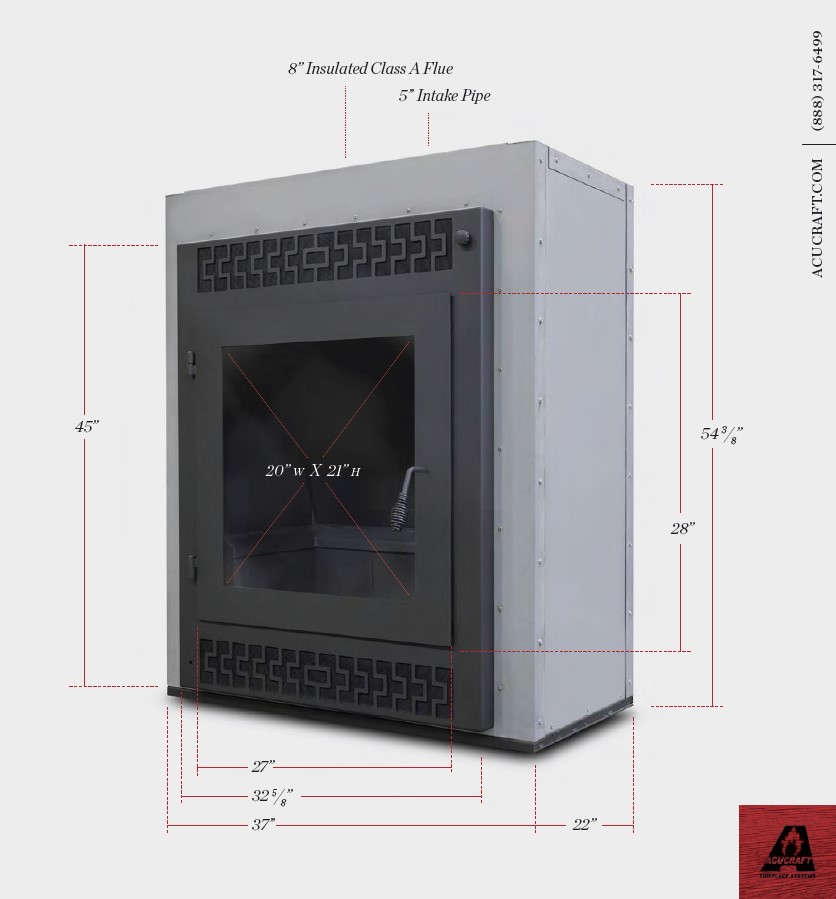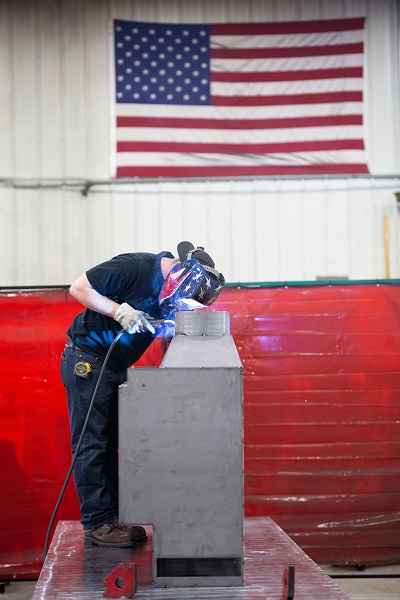 Highest Quality Materials
Designed and built in America, every sheet of thick gauge steel, and every welded seam is assembled by our craftsmen in the hard-working community of Big Lake, Minnesota, and then backed by our Lifetime Warranty and 100% Product Satisfaction Guarantee. We're more than just another fireplace manufacturer…custom-crafted wood burning fireplaces are part of our DNA.
Tested & Certified to UL-127 and CAN/ULC-S610
Never mass-produced, each fireplace is meticulously built for you
Built in America, the American Way and shipped to you anywhere in the world
Priced to meet your needs!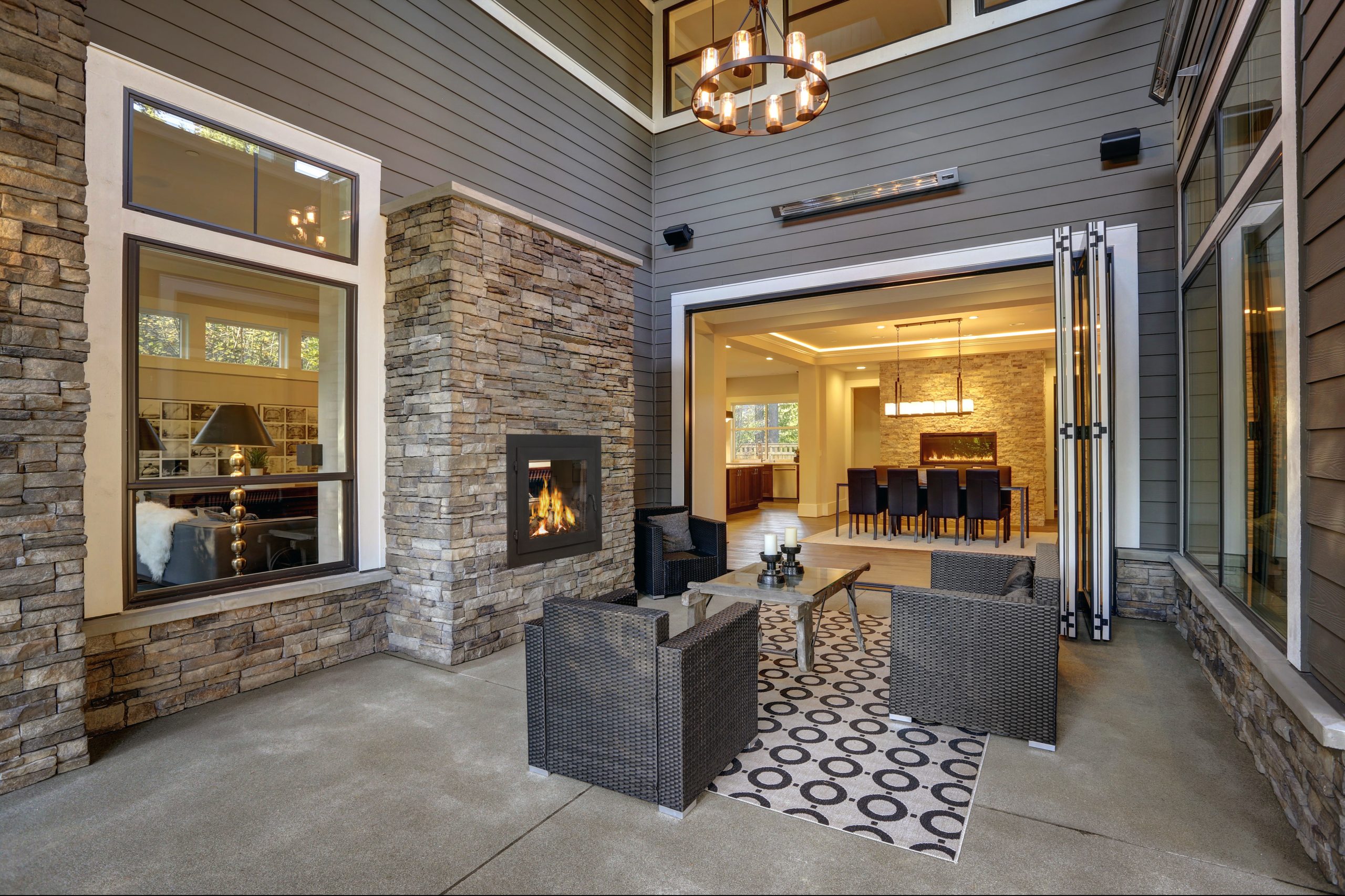 Find Your Dream Wood Fireplace with the Experts at Acucraft
For than 40 years, Acucraft has been designing, developing, and fabricating the world's best wood burning fireplaces. Our commitment to customer driven designs and satisfaction is only equaled by our commitment to quality and performance. The American Wood Fireplace redefines the strength, warmth, and beauty of fire. Start making memories around your dream fireplace today by connecting with the experts at Acucraft: (888) 317-6499, we can't wait to hear from you.